Hosting salon | Alien life | China v. US |  Next Bigly | Zadie Smith | Soil erosion

Hi ~ September in London is much busier than August but still seems quiet for this time of year. The impact of lockdown - particularly amongst certain geographies and demographics - is going to stick with us for a while. At one point it seemed that south of Notting Hill was super quiet whereas middle of Portobello road was party-time with the young immortals.

Virtual conferences in my world have taken over. I had three video streams on at one point and - no - that was *not* accidentally clicking on YouTube and adverts. I can confirm that I can not listen to more than one stream at once.
I'm going to host a "Salon" on 5 October 7pm UK time, this is via Interintellect. I'm thinking of it a bit like a Mingle but smaller and for now, virtual. Do mark your diary if you're interested in joining in.
Thinking Bigly Theatre Meta addition is happening Wed 30 Sep, 3.30pm - FREE. It's hosted by Central Drama school as part of the Collisions Festival. There's a series of theatre lectures in the festival as well. Book here.
Bigly is an anti-TED talk. Think you know the colour pink, koalas and interest rates? Find out why second order thinking plus cultural changes should give you hope on climate. The world is better than in the past; the world is still awful. We can do better.

This week:
➳Thinking about aliens
➳COVID antibody data
➳Zadie Smith in conversation
➳UK Treasury on contigent liability risk
➳Ray Dalio on US v China
➳Soil erosion paper (we have tools to make it better)
➳Pico Iyer on value of college
➳Next Bigly **
I've been thinking about far flung civilisations this week. Scientists think they may have detected phosphine in Venus that would be a potential sign of life. (NYT article)
Archaeologists and anthropologists have made a strong argument that humans were in the North Americas much earlier - 26,500 years ago - than previously though. Suggests humans could have done long distance travel from earlier than thought. (Smithosonian article covering the Nature paper)... "... For most of the 20th century archaeologists generally agreed that humans who had crossed the Beringia land bridge from Siberia to North America only ventured further into the continent when retreating ice sheets opened a migration corridor, about 13,000 years ago. But a few decades ago, researchers began discovering sites across the Americas that were older, pushing back the first Americans' arrival by a few thousand years. Now, the authors of a new study at Mexico's Chiquihuite cave suggest that human history in the Americas may be twice that long...."
I'm still influenced today by my few days visiting the extremely remote Wana tribe in the Indonesian jungle.
From the archive..." Once upon a time I went to visit one of the most remote people on this planet. These people were called the Wana tribe.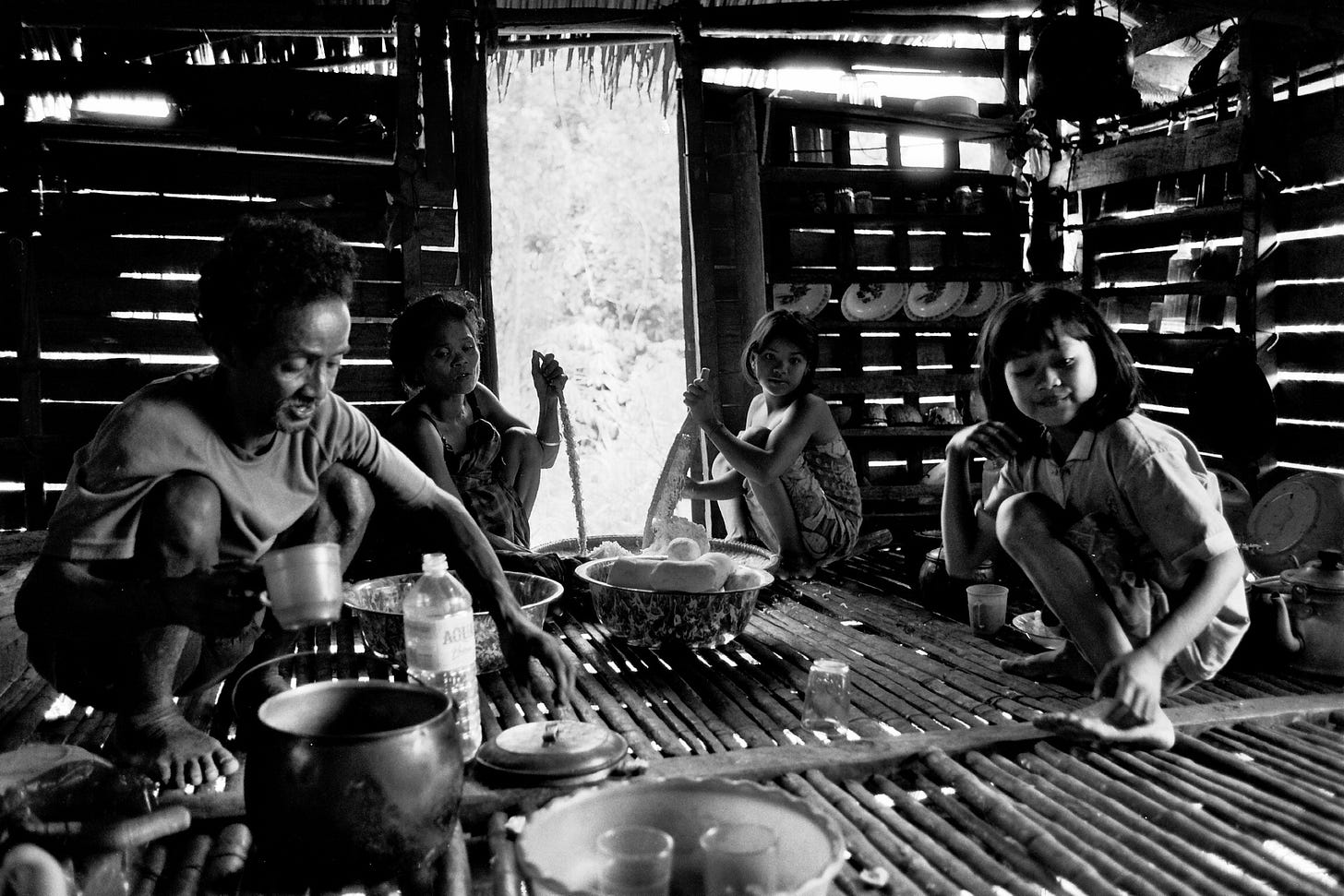 Today, they are a semi nomadic hunter gatherer tribe who are transitioning to some forms of agriculture.
The tribe I visited lived deep in primary rainforest jungle in the middle of an island called Sulawesi, part of what we call Indonesia...."
We don't have to go very far away at all to be bedazzled by different, intelligent ways of being. Think about the whale (Rebecca Giggs' new book) or the octopus. **

COVID updates. I've moved out my estimated timings of mainstream vaccines by a few months, so H1 2021 is now most likely (this is due to some shifts in politics and regulator rhetoric, the AstraZeneca pause, and the increase in trial sizes for Pfizer and Moderna, although both CEOs still messaging as on track for Oct/Nov data). An emergency authorisation by end of year is still decently on the cards (say, 40% chance).
But, the antibody treatments have had positive (but slightly contradictory) data this week. The Lilly collaboration hit positive significance at the mid dose (but not high or low dose). In wonky terms... A "dose response" is the best case, but a statistical hit on the mid dose, plus numerical trend in the high dose would be a good result, with minimal side effects. Continues to be a fast moving area - and I had 3+ conferences (plus various company investors days Pfizer, Roche...) on it. If you happen to want to get really deep into it, do let me know and we can chat.

Stat News article covering antibody data.
**
I was sent this risk paper by UK's Treasury (H/T Mike Clark). It's intriguing because it covers ideas of contingent liabilities of which climate risk and pandemic risk are important ideas.

"….The UK government takes on risk that others cannot both to protect the population
and provide stability when unforeseen events occur. By taking on these risks the
government acts as insurer of last resort in a range of domains such as flood risk
and supporting lending to small businesses. This can help improve the market for
insurance and provide protection against risks where the private sector is unable to
provide full insurance cover without some degree of government intervention.
Taking on risk can influence behaviour in undesirable ways. For example, it can
reduce incentives to guard against risk (moral hazard) as individuals are protected
from the consequences of risky behaviour. It can also discourage people from taking
out private insurance if they believe government will cover the risk.
Taking on these risks creates liabilities that are uncertain but might lead to future
expenditure if specific conditions are met or specific events happen. These liabilities
are known as contingent liabilities. These types of contingent liabilities are an
increasingly important policy tool to support economic growth and safeguard the
economy in times of stress. The risks need to be managed carefully…."

Link to paper here (specialist and for those with policy interests))

**

Ray Dalio has rolled out his next chapter in the long history of world powers. He looks at the history of China v. America. He may not be correct, but if you are intrigued at how we might be a global turning point - and I think we are at a turning point (though it's measured in decades rather than years) it's worth a read.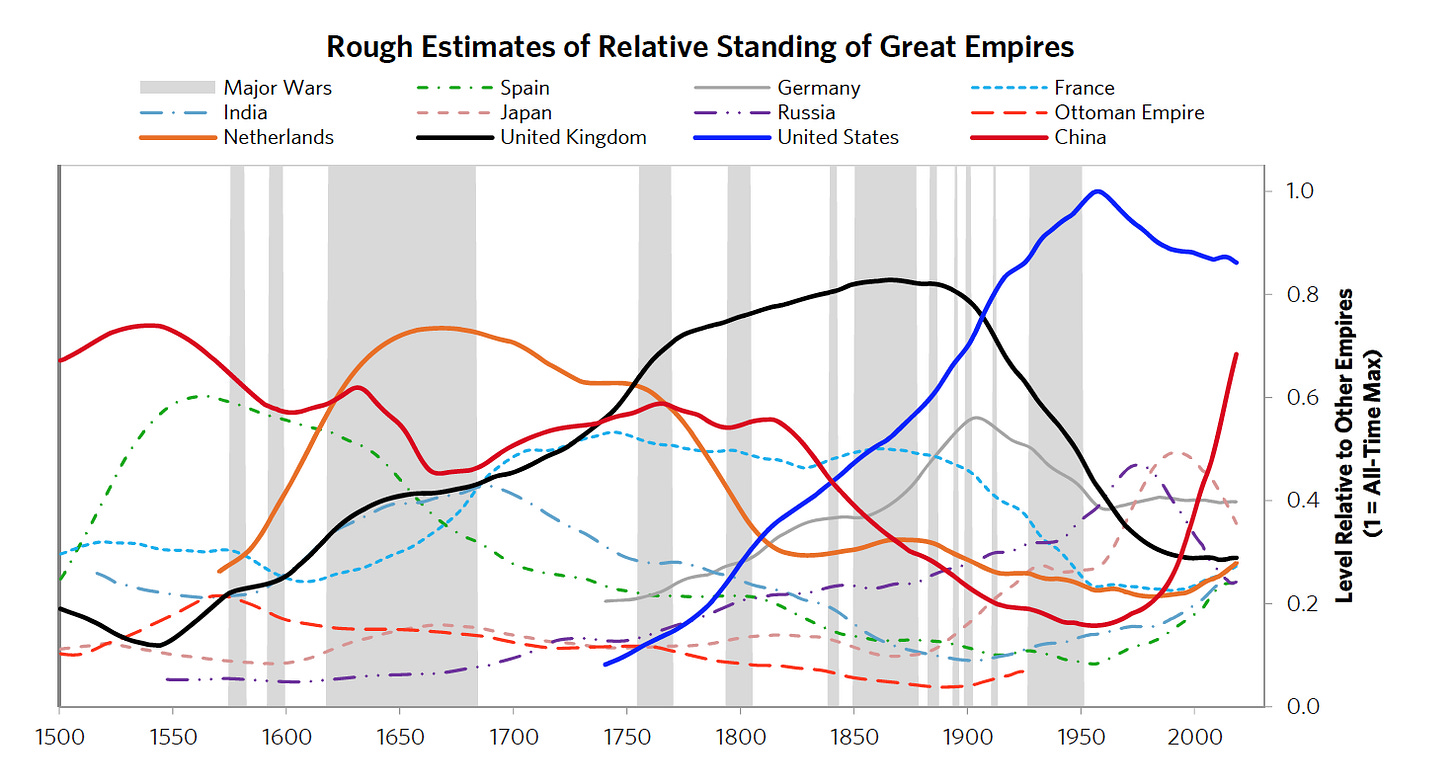 ".....from my personal experiences I could see how Lee Kuan Yew, the Prime Minister of Singapore, and Deng Xiaoping, the leader who initiated China's reform and opening up, were connected by Confucian values coexisting with capitalist practices so that they together could explore how China could have a "socialist market economy with Chinese characteristics."
Over the last couple of years I have also undertaken the study of Chinese history as part of my study of the rises and declines of empires and their currencies in order to learn the timeless and universal principles about how empires rise and decline and to help me understand how the Chinese, especially their leaders, who are greatly influenced by history, think. ...."

Link here to Linkedin Post (long read).

**
I seldom listen to podcasts as I find reading much faster, but I can sometimes squeeze them in while doing other chores.

Anoushka likes Adam Buxton. Adam (who went to the same high school as me but a few years before) interviews
Zadie Smith.

Long-time readers may recall that the universe is suggesting I have many tangential links with Zadie (universities and other coincidences) (plus previous "writing tips").

I listened to her speak with Adam - and I think particularly those of us who are children of the 90s and/or have this experience with the multi-cultural London vibe (and how few of us were Kate Moss) will be interested. She also comes across as deeply interested in humans. She's ended up writing about ethics a lot and she's progressive left thinking but in a complex way. Not for everyone, but if you're interested in her essays or her chats check out the podcast.
**
Quick hits:

Pico Iyer (see my blog on his Guide to Japan and his inspiration behind one of my toilets posts) has a NYT piece on the value of college. TLDR "It's the same as it ever was: To learn that the world is more than the issues that divide us."

Latest Soil erosion paper - it's very Bigly - yes there are challenges, but not as bad as the rose case and we have many tools to make it better.

"....These findings highlight the pervasiveness, magnitude, and in some cases, the immediacy of the threat posed by soil erosion to near-term soil sustainability. Yet, this work also demonstrates that we have a toolbox of conservation methods that have potential to ameliorate this issue, and their implementation can help ensure that the world's soils continue to provide for us for generations to come...."

Enviromental research paper here. H/T World In Data.
**

Thanks for reading. Feel free to forward this letter to anyone you think might be interested in signing up.

Archive and repeat words below. Stay well, Stay safe, Ben


**
Micro-grants. £10K for positive impact people.


➳Me on ESG investing / YouTube CFA UK
➳Micro-grants. £10K for positive impact people.


***
A 2 min view clip of Thinking Bigly you can now see here.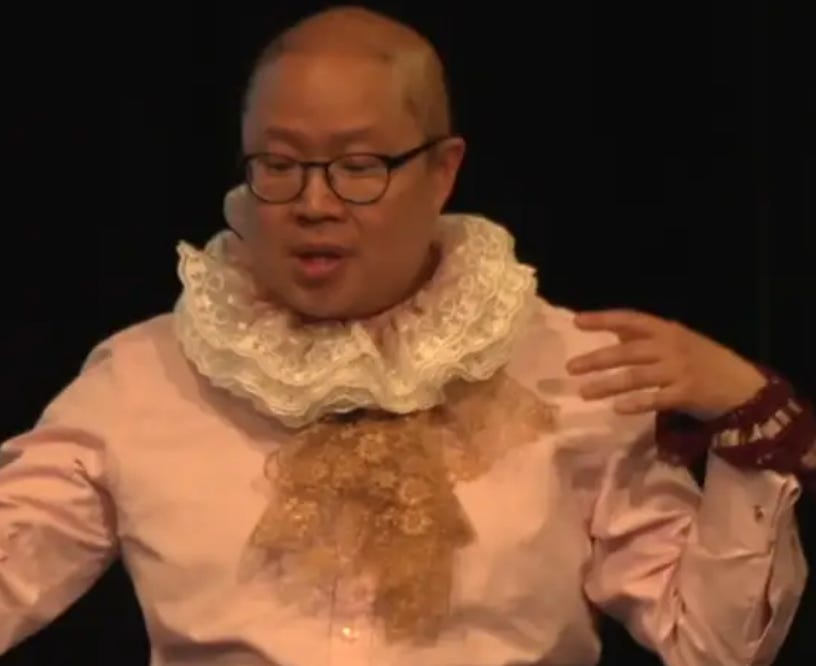 * ☪ *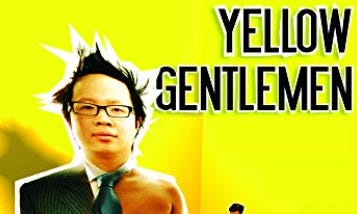 I've re-issued my 2006 play, Yellow Gentlemen (4 stars in Time Out and is one of my more personal works about the night immigrant Tommy Lee is dying). Buy it for laughs on Kindle for the price of a coffee. All profits to charity. I've only sold a few copies at the price of a coffee - 1.99.

* ☪ *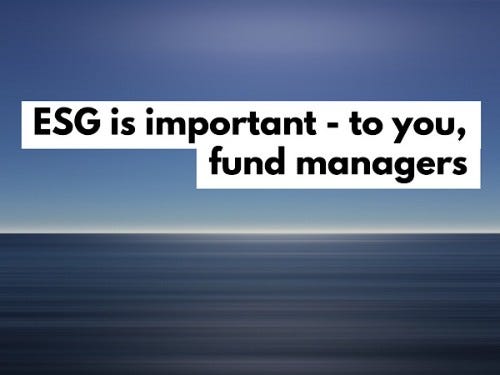 "...Through a long-term orientation and stewardship, this is the time for active investment managers to show their worth. It starts with asking the right long-term business questions. Some companies are giving us answers, but are we really listening?"
My full opinion article in the FT. (3 mins, behind paywall, but you get a free article or email me and I can send you a copy)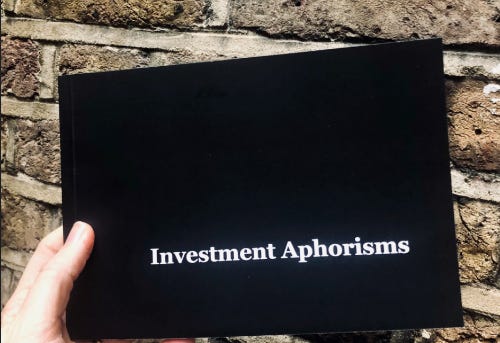 Find out more about my aphorism book and contact me for a copy.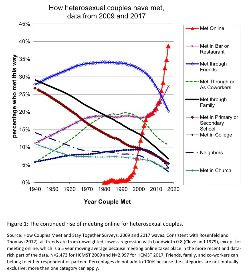 The move to online dating has potentially empowered women as the cost to ghosting is so low.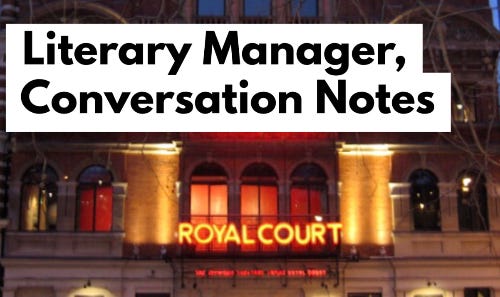 Notes from a conversation with former Royal Court Lit. Manager.