Hi ~ Top of mind: this insightful look at what sensory processing disorder is like. (My son has it). It's a common comorbidity with autism although it's still somewhat debated in the literature.
Do sign up to come to Thinking Bigly (13/14 Nov) and the Mingle (14 Nov). I am expecting to sell out.

➳Public Performances of Thinking Bigly, Nov 13/14 at Theatre Deli, Broadgate London
➳Next Mingle 14 Nov, Theatre Deli, 7.30pm
➳A look at sensory processing disorder (autism aware)
➳My new old writing table
➳London screening of Farewell (21 Sep), I have sponsored
➳Shell CEO explaining net carbon footprint ambitions
➳My session on extra-financials and exec pay
➳Pico Iyer's Guide to Japan
➳Links (end): Impact Toilet paper
➳How to live longer
➳History of UK science policy
➳Archive: Pressed Duck and Racism
➳Tools for writing dialogue (Stephen Jeffreys/Grice Maxims)

Thinking Bigly is going public.


You can catch it booking: Thinking Bigly, Nov 13/14 at Theatre Deli, Broadgate London.

If you can't make it, still come and book mingle on 14 Nov at 7.30pm. Mark 14 Nov in the calendar 6.30-7.30 pm is Bigly and 7.30ish ono will be a Mingle.


This week I've spent most of my time in Paris although hardly managed to see much of the city.
I also failed to make the long list of the biggest play writing competition in the UK. Fail, fail, fail to get up and try again - >2000 submissions so it's tough…. Yadda yadda.
It still sucks big doo doos.
Peculiar tellings on Paris. A fair few locals told me not to take the Metro in certain areas nor at late hours. A not-local suggests the metro (and bus) splits along wealth/class lines. Still these locals rate the London Underground as better. They view zone 1 London safer as well, which they perceive to be because of CCTV in London. I have no idea what the data might say but I find it an intriguing antidote.
The electric scooters in Paris are not quite as crazy as in San Francisco but I can see it's still a problem of a mobility infrastructure in transition. Cars are still too dominant.
Paris Metro mostly went on strike on Friday. On Thursday we had a discussion with a local on the tactics of striking and how it's going to be difficult on Line 1 as it's mostly automatic with not enough staff to make an impact. The nuances of how to strike seem to be a well-discussed Paris past time. The ability to work from home seems much less than in London.
Paris meetings - at least within investment world - are famous (for Londoners) for not offering you water or tea. It's almost unthinkable in London meetings for drinks not to be offered. Different countries have a different culture around meeting drinks. Germany has these little juices in glass bottles. London has tea and for client type meetings often a selection of biscuits. The US can be quite hit and miss for drinks too. In Paris always take your water bottle.
So to my main reason for being in Paris. The world's largest conference on responsible investing.
Have you ever wondered what happens at these large conferences?

At their core they intend to be a mix of these items: networking, content; ideas, you might not have come across, (and for this type of conference) where "best practice" is...

In reality, you can also add huge doses of promotion, self-promotion, and signalling.

Typically, you have smart, committed people gathered together and at its best there's an exchange of ideas to overcome shared challenges.
As I guess is typical for many working deeply in the field, there was nothing that new in terms of content, ideas and practice in the main conference. (Presumably due to wide discussion on papers available on the internet, social media and in on-going meetings with peers and others). For new comers, it did seem to help them get up-to-speed in the field.

There were the occasional new pieces of ideas or papers presented (and the initial launch of an "inevitable policy response" forecast was given). [That said the academic day did host a whole set of new papers and I heard, anecdotally, interest was higher there].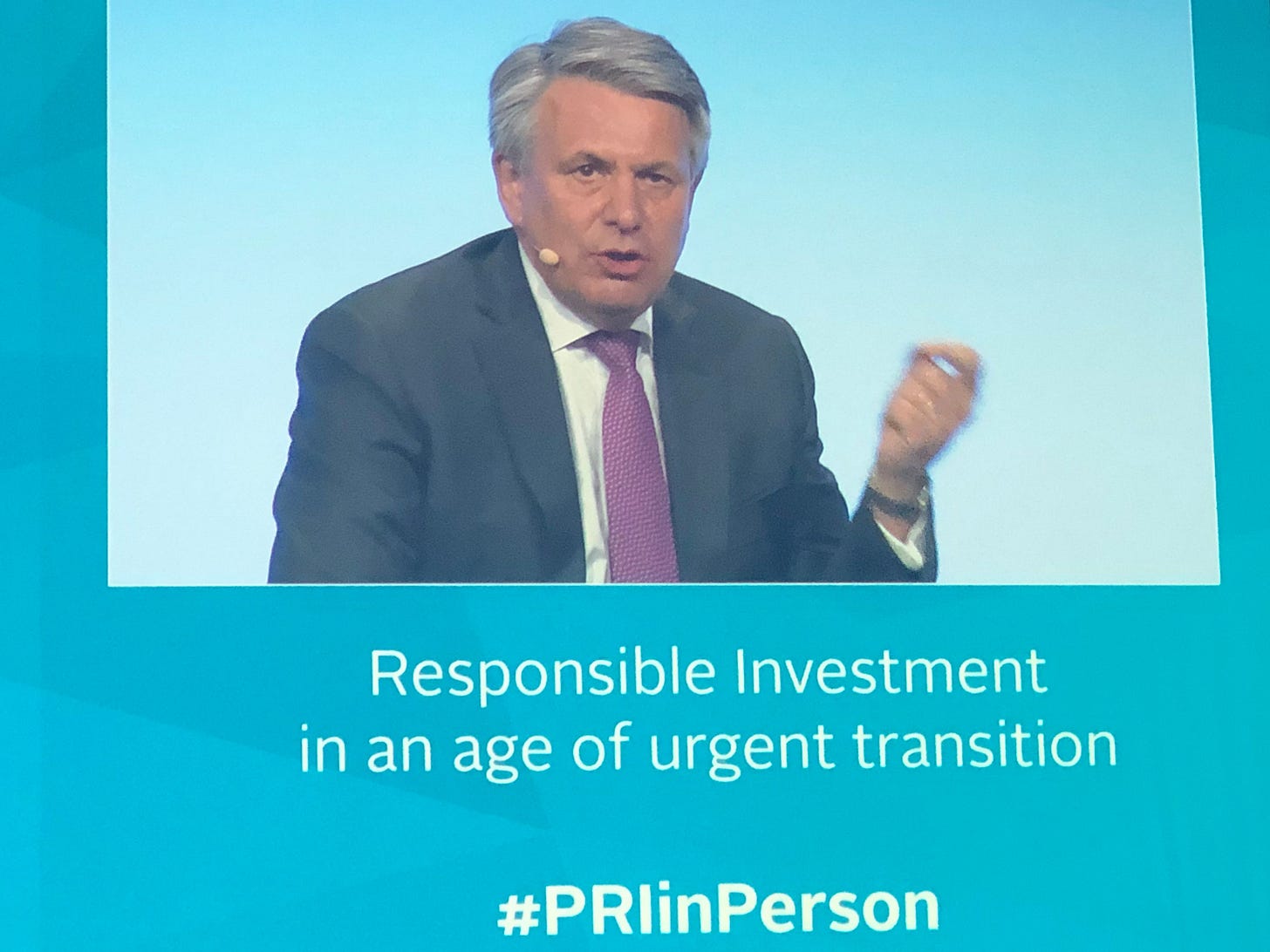 The Shell CEO (pictured above) was given the chance to articulate Shell's plans to achieve a 50% reduction in their net carbon emissions (including end customer use). I'm not going to rehash engage vs divest debates ( but see Cary Krosinsky's reflections here. ) There still is relatively weak understanding of carbon scope 3 / consumer demand problems and generally the non-power related climate challenges. (Short blog on the Shell position here)
One reflection about this year's PRI is around its signalling. I have mixed views on signalling. It can be good and it can be bad - signalling without "skin in the game" can be disingenuous. Many criticise "virtue signalling".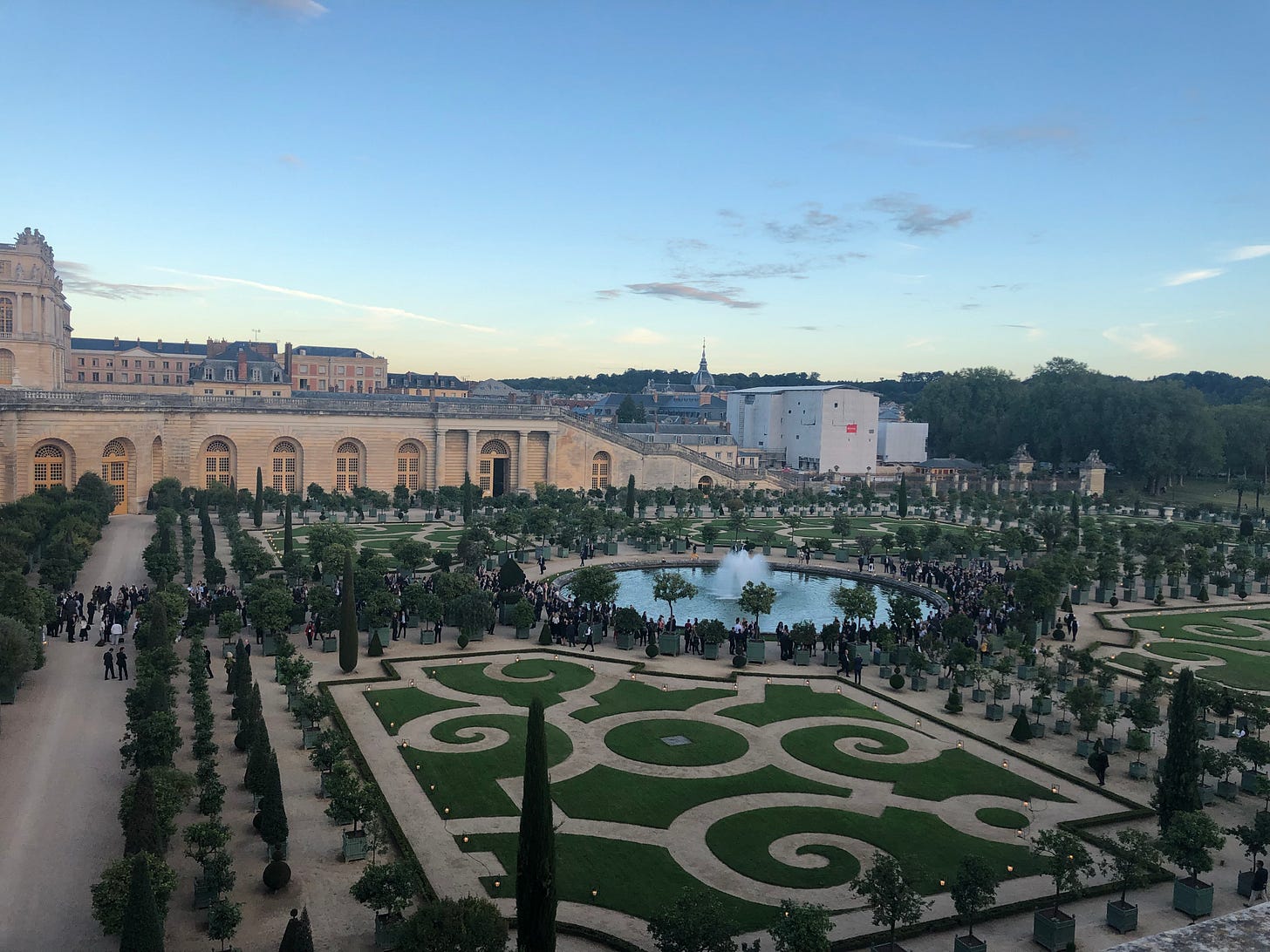 Still, for the one of the world's largest responsible/sustainability conferences to have its key dinner at the palace of Versaille (albeit the Orangery, picutre above) and to serve beef as its main course option - might seem a peculiar type of signalling to many outside observers. Virtue signalling is often criticised so serving beef is in a manner a form of anti-signalling - I suppose the conference is in some ways a celebration and it's a very French type of meal.
Explaining San Francisco, its climate week and its homelessness, last year to those less well-off was humbling. Explaining Paris is similar. Ben, what did this conference really do? I'm asked how authentic and effective we are? I honestly don't know. There are smart committed people. We are juggling many forces including managing peoples' pensions and investments. Let's hope it is enough.
My session was on the value (or not) of using extra-financial metrics and executive pay. It's niche even within investment world although incentives should probably warrant more attention. A short blog with links to the PRI summary and a couple of papers I reference. (Specialists only).
***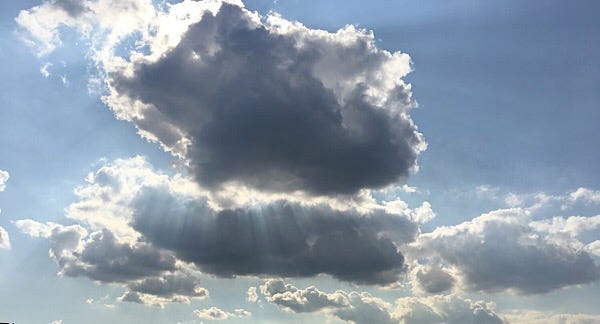 "....As a small baby, the shard of light on the living room wall captivated him. His gaze would slide over my face (which all the books told me he would find captivating) as he craned his neck to see the light play on the magnolia. He had trouble settling for naps, however soothing I made his environment. He would quickly become wired - torn between the physiological pull of sleep and the demanding sights and sounds of his little world. Only rapid rocking and long, looping lullabies sung until my voice cracked would eventually cut through the noise in his brain, providing a lifeline along which he could haul himself to the relief of sleep. Our quiet, orderly home, with no siblings seemed to exhaust him, and when he did finally nap, it would be for hours...." On sensory disorders here 4 min blog. (Really good read on this)
***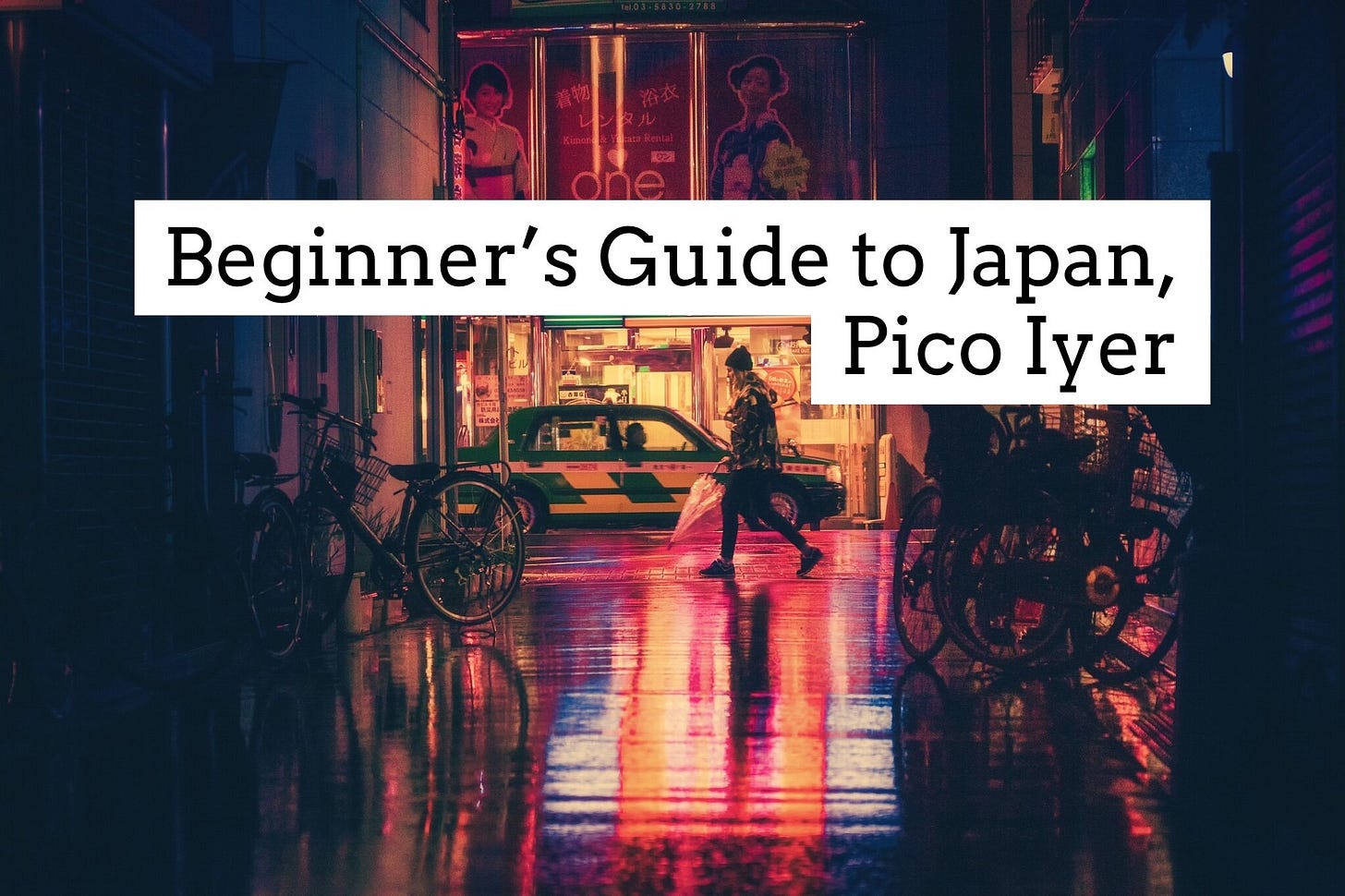 One of my most memorable trips with my bae was to Japan. Not as physically challenging as my trip to the Indonesian jungle but filled with much otherness all the same. I was much moved by meeting one of the last traditional bucket makers of Japan (blog here).
I've started reading: A Beginner's Guide to Japan: Observations and Provocations by Pico Iyer.
It's brought back memories. It's carefully observed and skilfully written.
Here's the beginning:
"I've been living in western Japan for more than thirty-two years, and, to my delight, I know far less than when I arrived. A land of streamlined surfaces gives you very much what you expect—and so much you didn't expect, under the surface, that you don't know what to do with it. The home of collected inwardness has also shown me daily how much, as Proust observed, "a change in the weather is sufficient to recreate the world, and ourselves."
I've never studied Japan or worked here, and I stay in Nara on a tourist visa to remind myself how out-of-it I remain. I speak the language as a two-year-old girl might, since such Japanese as I know I've picked up from my wife, and in Japan even the word for "I" is different for a woman and a man. But I've been with my Kyoto-born wife—and our entirely Japanese kids—for more than thirty-two years now, most of them in an anonymous suburb where no other foreigners are to be seen. I seldom speak English in Japan, and in any case Japan has taught me how deeply the truest things lie beyond the reach of any language. ..." (Short blog with extract here)
***
Talking about signalling, I'm sponsoring this:
Straight from its US box office success, BEATS Cinema is thrilled to present a special screening of Lulu Wang's critically acclaimed film, The Farewell. Based on Wang's incredible story of her own grandmother - Nai Nai - we invite you to celebrate the Nai Nai in your life. Our community can take advantage of a special 2-4-1 ticket offer if you bring along your *grandparent* to this screening.
*By grandparent we mean anyone over 60 years old! So bring a grandpa, a grandma, an elderly neighbour, uncle or auntie! London screening of Farewell, 1.30pm 21 Sep.

And yet more signalling, changing our toilet paper to this: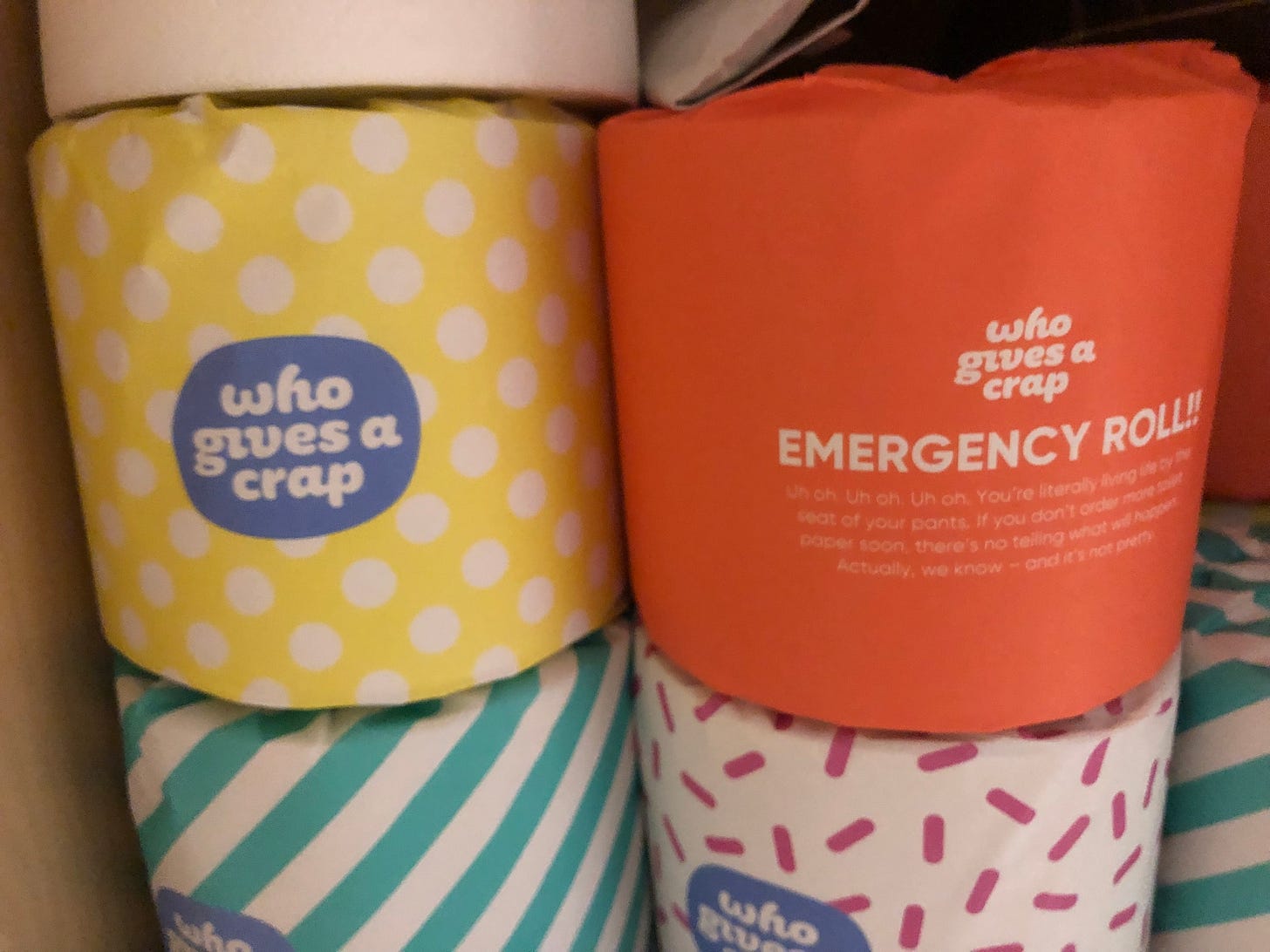 Yes, it's "Impact" toliet paper, it's quite neat as access to toilets is what their charity side works on. (And yes, individual paper wrapping is supposedly better than plastic and each roll needs a wrap - at least they've thought about it). More here if interested plus link for £5 if it works.

***
A few links of note:
The importance of connections / friends / family / community. A topic I've blogged a lot.
This is a lay article summarising one of the most important longitudinal studies ever taken (and on going) which looks at items such as health and happiness. Nuture your relationships. It's super important.

https://news.harvard.edu/gazette/story/2017/04/over-nearly-80-years-harvard-study-has-been-showing-how-to-live-a-healthy-and-happy-life/
Risks of vaping: (I think Vapes are better than cigarettes but I am unsurprised if long term use can cause lung damage [unknown] in some or if strong nicotine addiction might cause problems) https://www.bloomberg.com/news/articles/2019-09-07/can-vape-pens-cause-lung-disease-symptoms-deaths-reported

Screen time - maybe not so bad (but by former CEO of a child's app maker, so maybe pinch of salt): https://www.bjornjeffery.com/2019/09/08/in-defense-of-screen-time/

History of UK science policy. Super long read, which I've only skimmed but interesting as how it relates to where innovation has come from and maybe where it might go: https://www.thebritishacademy.ac.uk/publications/policy-histories-lessons-history-uk-science-policy


New York State Common Fund looking for sustainability Investment specialist.

You can book yourself into seeing an rehearsal at the Gate Theatre, London.
***
A 2 min view clip of Thinking Bigly you can now see here.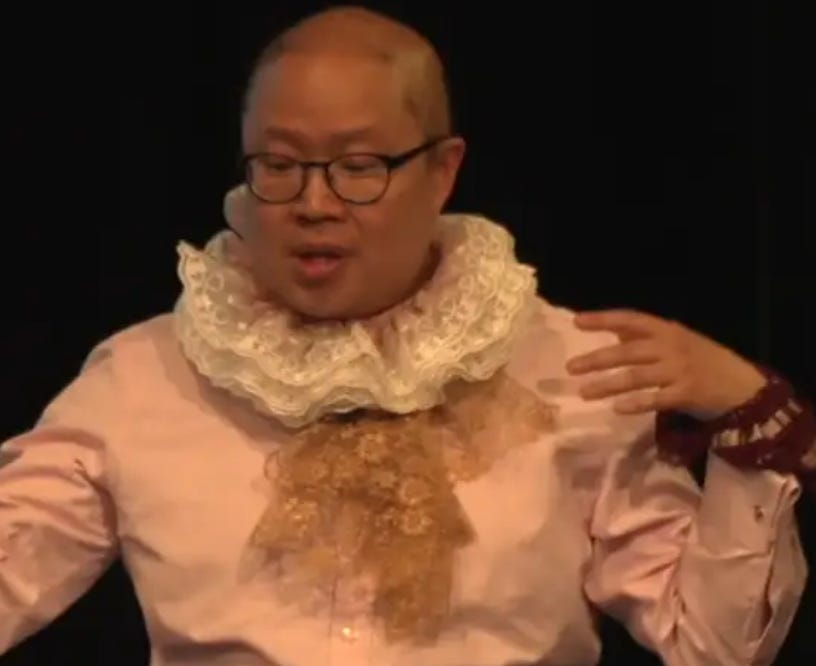 * ☪ *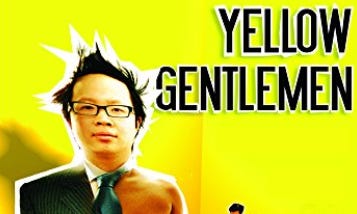 I've re-issued my 2006 play, Yellow Gentlemen (4 stars in Time Out and is one of my more personal works about the night immigrant Tommy Lee is dying). Buy it for laughs on Kindle for the price of a coffee. All profits to charity. I've only sold a few copies at the price of a coffee - 1.99.

* ☪ *
The Places in Between is a travel narrative by British writer and (as of 2019) UK Member of Parliament (and former PM hopeful) Rory Stewart, detailing his solo walk across north-central Afghanistan in 2002. The image below is the Minaret of Jam that he came across. You can listen to my 45 min radio play based on his book here: www.thendobetter.com/places-in-between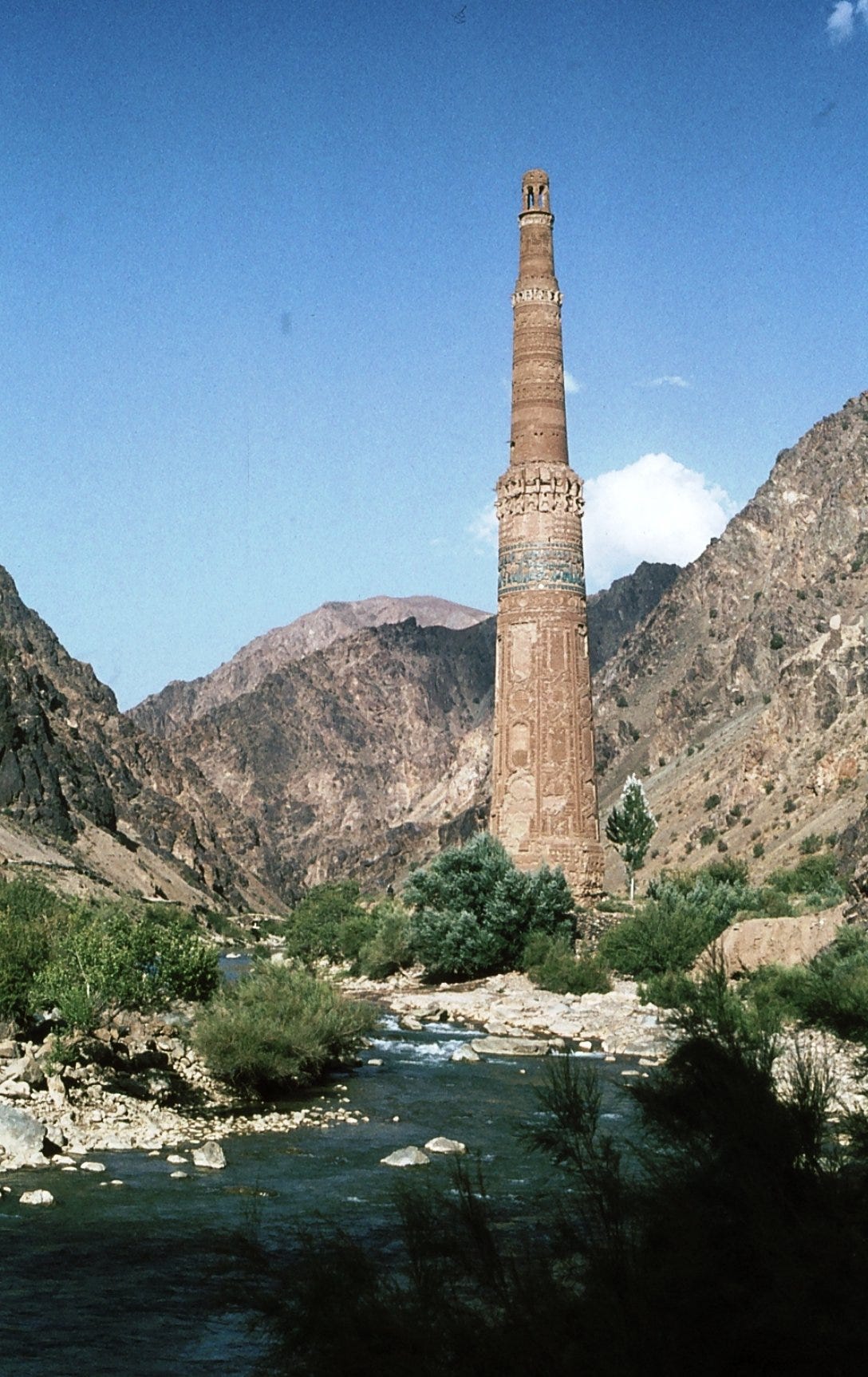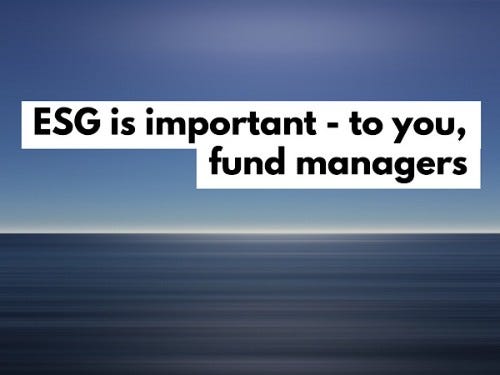 "...Through a long-term orientation and stewardship, this is the time for active investment managers to show their worth. It starts with asking the right long-term business questions. Some companies are giving us answers, but are we really listening?"
My full opinion article in the FT. (3 mins, behind paywall, but you get a free article or email me and I can send you a copy)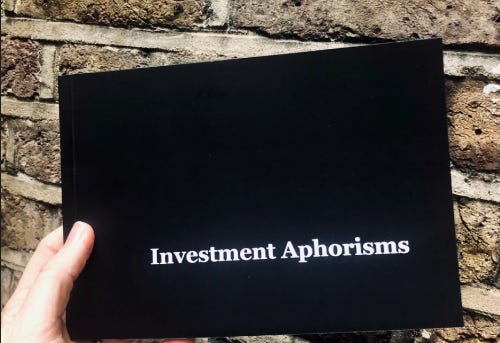 Find out more about my aphorism book and contact me for a copy.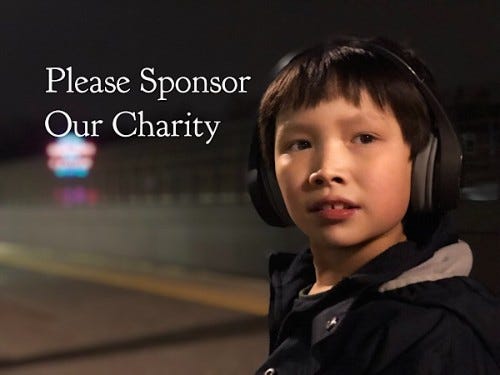 We've help found Focus West London, a Saturday club for autistic children. Children learn vital play, social and language skills in a fun and child-centred environment. Every child is provided with a volunteer therapist trained in a highly effective behavioural intervention. It's a difficult climate for charitable organisations like Focus, so your donation really matters.

Details are here. THANK YOU!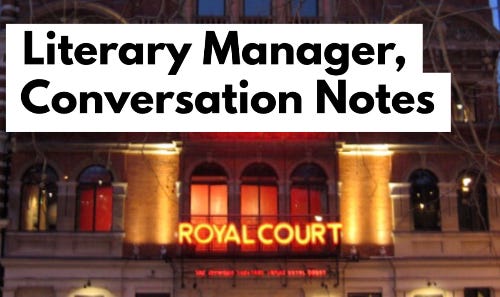 Notes from a conversation with former Royal Court Lit. Manager.