Hi ~ If only one thing this week…a technique they don't teach you at school – I've written a basic primer on how to think about forecasting with an example on drug development.

➳Public Performances of Thinking Bigly, Nov 13/14 at Theatre Deli, Broadgate London
➳Recent CEO pronouncements on stakeholder capitalism, is it radical? (Me: No).
➳Reflections on Margate + long tail value of good infrastructure
➳A Primer: How to forecast, second order thoughts
➳Stripe (payment company) commits to negative carbon emissions investments
➳Review of global history of inequality
➳Complex Thought on practical economics of Edinburgh Fringe (Jo Mackie)
➳Ergodicity Economics
➳Jeff Besos charitable giving has very few checks and balances on the charities.
➳A really accurate mapping idea that saves lives.
➳A history of the bicycle and why it took so long to invent
***

Ben's Diary: Coming up I will be in Paris for PRI (Sep 9-12) and likely Miami (ICGN conference)/NYC (Oct 15 -18). At the CFA UK ESG conferernce 23 Oct and various health conferences Sep/Oct/Nov. Let me know if we should meet up somewhere.
Then Thinking Bigly is going public.
You can catch it Thinking Bigly, Nov 13/14 at Theatre Deli, Broadgate London This is after a successful showing at Aon recently (thanks Tim, Felicity for hosting).
Due to increased busy-ness, I'm going to push back the Mingle to 14 November to coincide with the second Bigly night (first day will be lunch time). So mark 14 Nov that in the calendar 6.30-7.30 pm is Bigly and 7.30ish ono will be a Mingle.
Been on holiday this last month. I recommend holidays and travel (who doesn't?!) The carbon air travel cost for distance travel is problematic (as I discuss in Bigly) but can be offset and there are benefits. I would never have had my trek into the Indonesian jungle otherwise. I'm hopeful electric planes will be available in 50 years or sooner.
As important, there's evidence suggesting humans value experiences more than items when it comes to evaluating eudaimonia happiness and so the experience of travelling - alone or together is valuable. Those memories can live long and provide happiness fuel for a life time. (A thought on presents.)
Most of you won't have been to Margate and most of you never will go. In that sense, Margate shares some similarity with the Indonesia jungle.
A theme park like Margate's Dreamlands must be as alien to the Wana tribe as no running water must be to most of us.
There are signs of dilipidation in Margate even around the most attractive parts of the beach front and near the boutique shops and creative workshops. But there's also evidence of regeneration - not only in the big infrastructure of the Turner Gallery and the Dreamlands theme park - but in the renovation of some of the older Victorian and Georgian houses.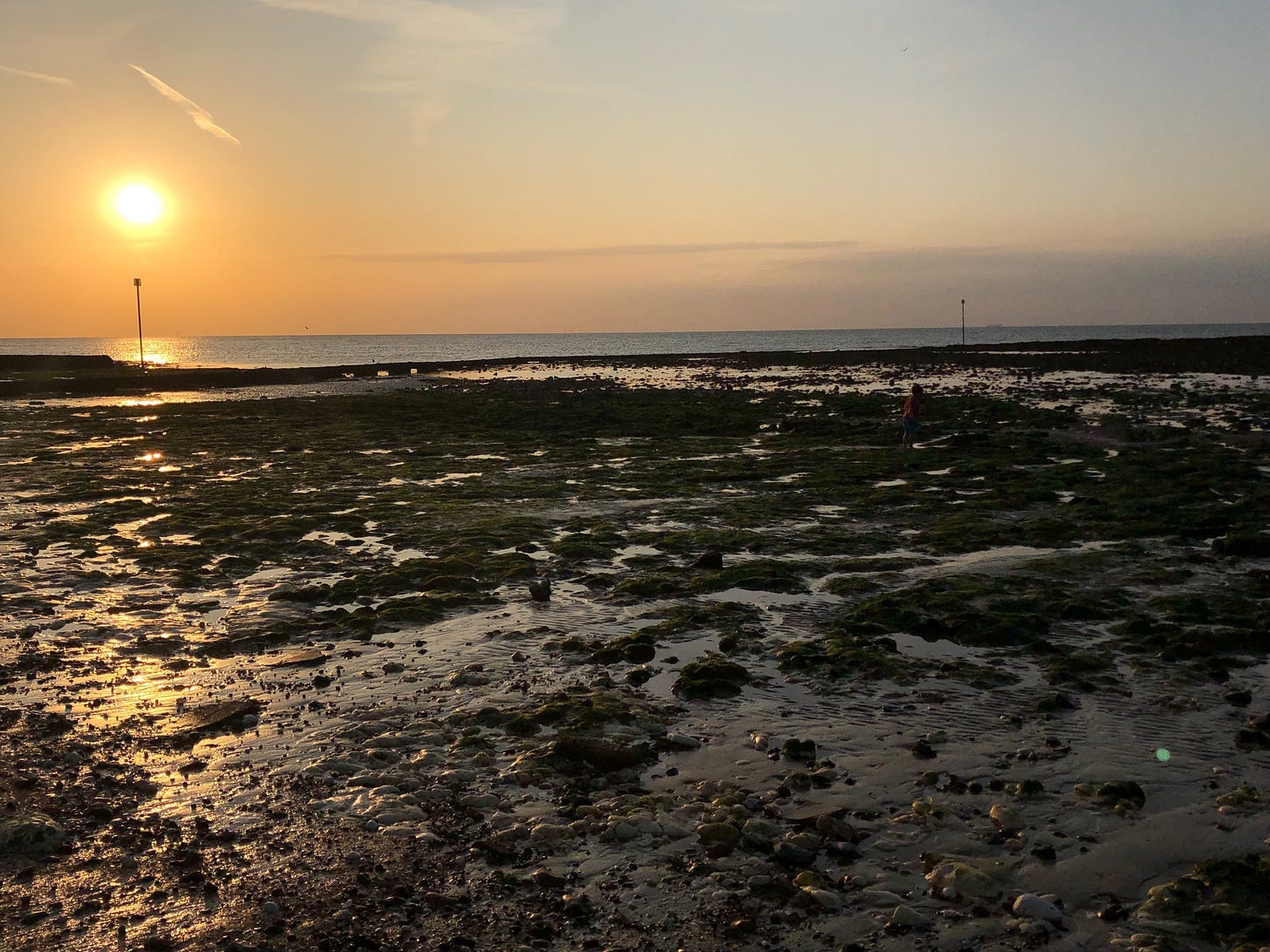 I reflect that the long tail value of infrastructure (eg those houses in the 1800s) can last for quite a long time – even if present day people might heavily discount the value, the future people have valued it. This is a form of sustainability problem, how to put enough weight on long term value. A short 2min blog reflection on Margate with some holiday pics.

I took a break from my holiday (!) to go into Aon and present Thinking Bigly to 50 or so assorted investment and pension consultants plus a handful of theatre interlopers. The performance was well received.
"engaging, eloquent, funny and energising"
I had to do it solo as David had a clash, but we put in videos of him instead. I worked on a bunch of moving graphs and added more on policy. Plus we now have the video of the sound of a Koala. If you've never heard a Koala, you can't unhear it. Seriously. It's both absurdly terrifying and incongruously funny.
The performance sparked much discussion. If this then goes on to have second order influence in how these influential consultants might think, then job done. Innovation (which is underfunded in my view) as well as pricing signal and performance standards are part of the answer.
We will be performing Thinking Bigly at Theatre Deli in Broadgate. It's the City-based theatre space, you've never heard of. I'm keen to reach people who don't access theatre typically. So we're doing a lunchtime slot on Nov 13 and a more typical evening slot on Nov 14. There are also free tickets for those can't afford £5 or it would be off-putting. We're also donating our small ticket split to charity.
***
I take a look at the recent CEO statement on stakeholder capitalism.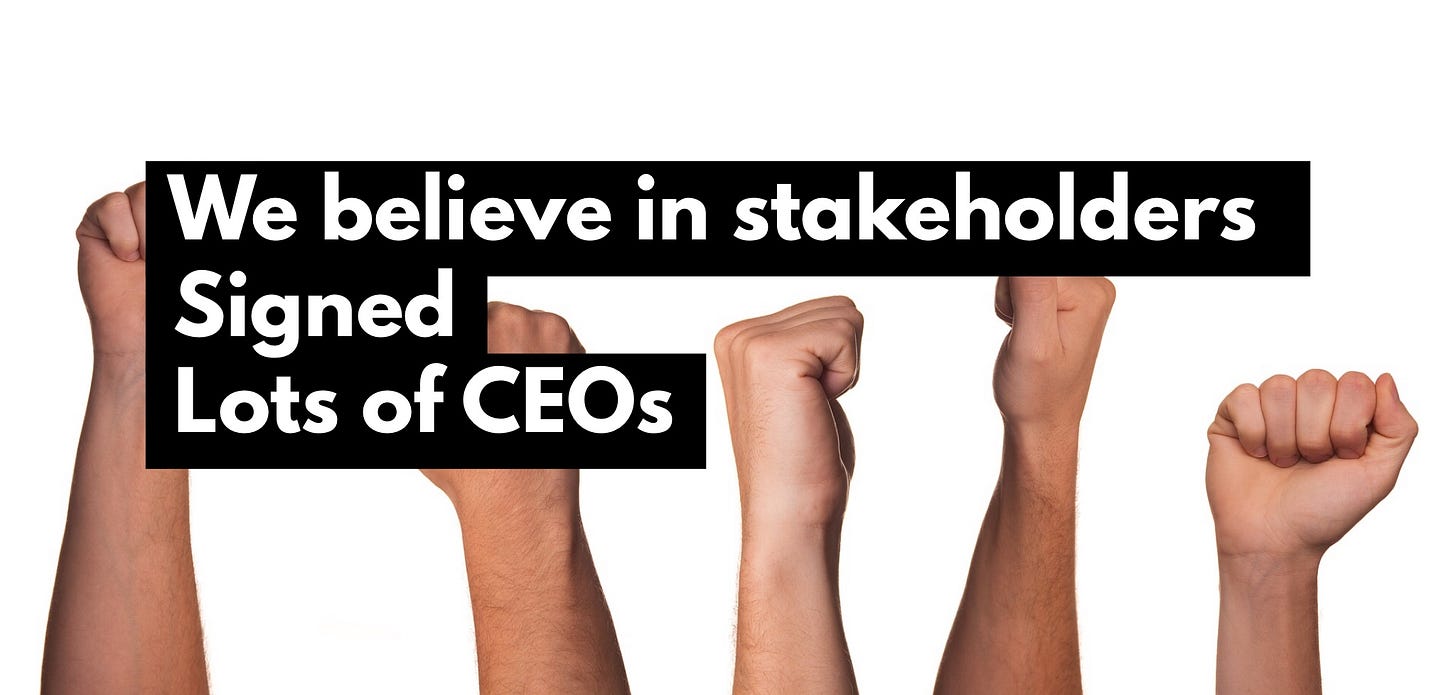 This is a long-ish post which runs past some of the history of early to late capitalism. It's probably esoteric for many of my friends but it concludes that the statement is not very radical, and looking after natural capital is still a problem. It has some good resources in thinking about what shareholder value is or is not designed to do. For those with an interest in the philosophy of capitalism. I'm underselling the blog but it looks at defences and critiques of the idea. Very of the moment. (5+ min read)
https://www.thendobetter.com/investing/2019/8/21/stakeholder-capitalism

****
On thinking about forecasting, I decided to note down a little about what I do in forecasting about how to judge the probability of success of a drug in development.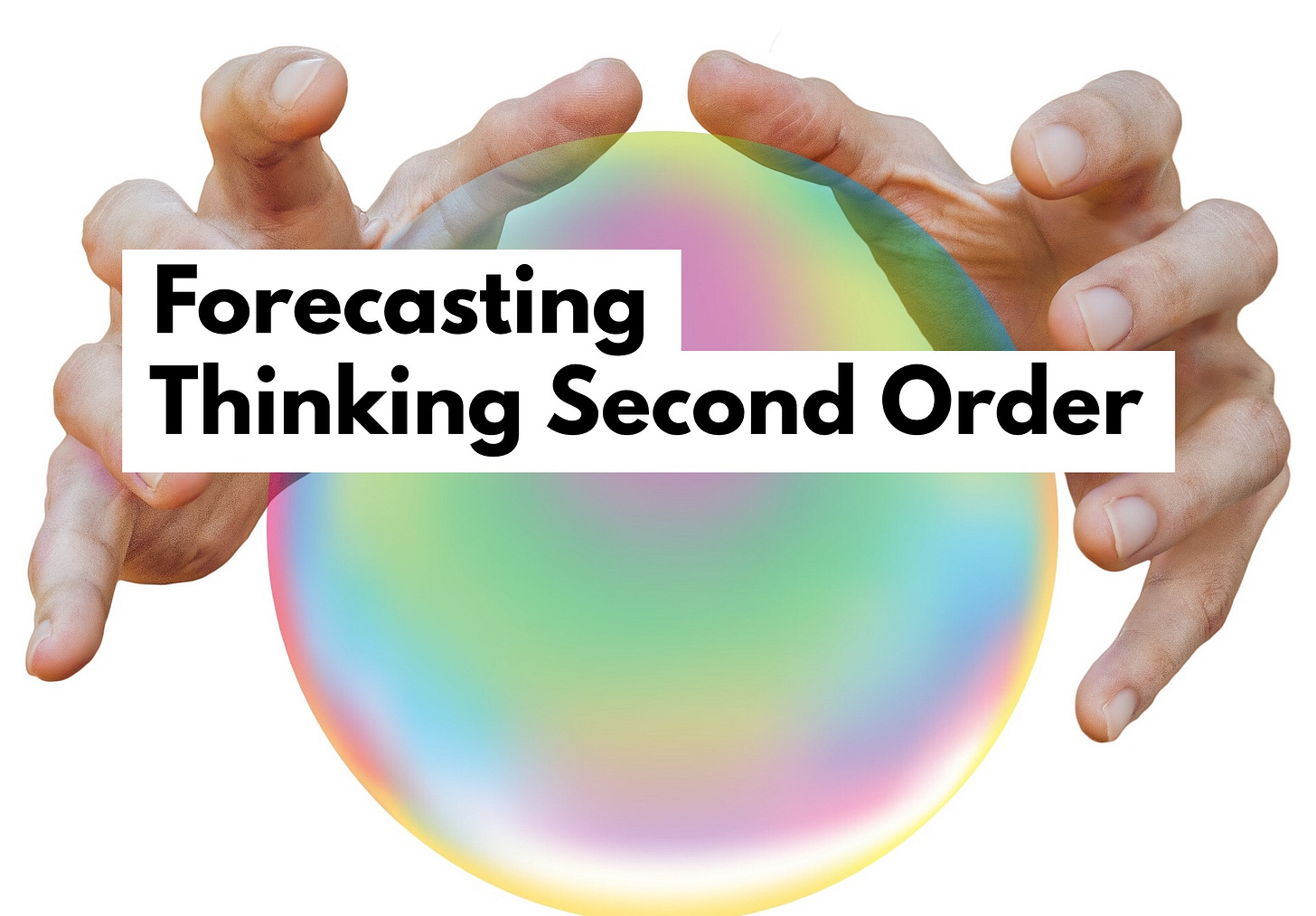 It outlines some of the principles of using a baseline forecast and the difficulties of also assessing what other people think vs what you think vs reality. I touches on Tetlock's book on super-forecasting.
If you've ever thought about forecasting and how to go about it, this is worth a read (3 min blog):
https://www.thendobetter.com/investing/2019/8/23/forecasting-primer
Recent reading:
Review of Global Inequality Books
https://www.cambridge.org/core/journals/international-review-of-social-history/article/global-history-of-inequality/DAEFC004BAF5EA157D49DA7F37A93268
This was a very good review (Pim de Zwart) of recent inequality books including some critiques of both Schneidel and Pikety that I hadn't thought about. You don't have to have read them to find it interesting.
Negative Carbon. This announcement by tech payments company Stripe is a major first in looking for negative emmissions solutions. Could be very important.
https://stripe.com/gb/blog/negative-emissions-commitment
I think it's a great idea – and is it really a million miles away from the Stakeholder Statement. Hm. Look - this is Stripe's purpose statement: "Our mission is to increase the GDP of the internet. Stripe is a technology company that builds economic infrastructure for the internet. Businesses of every size—from new startups to public companies—use our software to accept payments and manage their businesses online."
We really need more innovation.
Ed Fringe Expensive for artists. This was a sobering read on how expensive the Ed Fringe is for artists. H/T Artistic Director, Tassos Stevens.
http://exeuntmagazine.com/features/questions-edinburgh-fringe/
It strikes me that artists are not the ones mostly benefitting from their art. I first went (as an artist of sorts) about 20 years ago and it was expensive then. Audiences, Businesses, Landlords seem to all benefit more.
Ergodicity in Economics. I've been doing some thinking about "ergodicity" as it shows some of our baseline economic thinking assumptions might be wrong or at least articulated differently – it's towards what Nassim Taleb has been writing on. These two pieces give some overview.
https://ergodicityeconomics.com/lecture-notes/
https://aeon.co/ideas/how-ergodicity-reimagines-economics-for-the-benefit-of-us-all
Charitable giving. Jeff Besos charitable giving has very few checks and balances on the charities.
https://www.vox.com/recode/2019/8/12/20758787/jeff-bezos-day-one-fund-philanthropy-charity-homelessness
I'm in favour of this approach. Pick good people. Back them. Of course you have to pick good people, but extra paper work doesn't help. (There are already super many legal checks/balances in place via trusutees)
A really accurate mapping idea that saves lives. I now have the app. Three words describe every 3 sq.m. in the world.
https://www.bbc.co.uk/news/uk-england-49319760
A history of the bicycle and why it took so long to invent?
https://rootsofprogress.org/why-did-we-wait-so-long-for-the-bicycle
How life sciences are working today. Emergent Ventures fellow, Alex Guvey's take on what is happening in biological science. H/T Finn Tech VC, Michael Baptista.
https://guzey.com/how-life-sciences-actually-work/
I don't agree with everything, but the thrust that biological science innovation is still high, I agree with.
Hope to see you at Bigly on 13/14 Nov. Thanks for reading.
***
A 2 min view clip of Thinking Bigly you can now see here.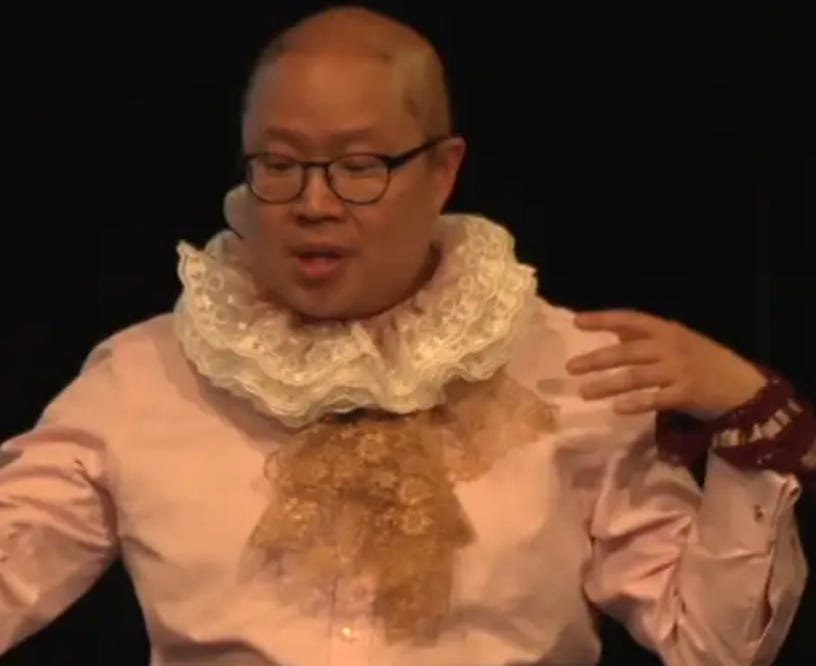 * ☪ *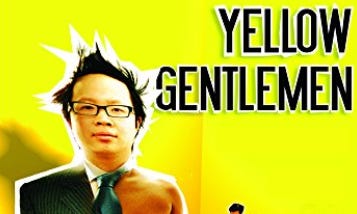 I've re-issued my 2006 play, Yellow Gentlemen (4 stars in Time Out and is one of my more personal works about the night immigrant Tommy Lee is dying). Buy it for laughs on Kindle for the price of a coffee. All profits to charity. I've only sold a few copies at the price of a coffee - 1.99.

* ☪ *
The Places in Between is a travel narrative by British writer and (as of 2019) UK Member of Parliament (and former PM hopeful) Rory Stewart, detailing his solo walk across north-central Afghanistan in 2002. The image below is the Minaret of Jam that he came across. You can listen to my 45 min radio play based on his book here: www.thendobetter.com/places-in-between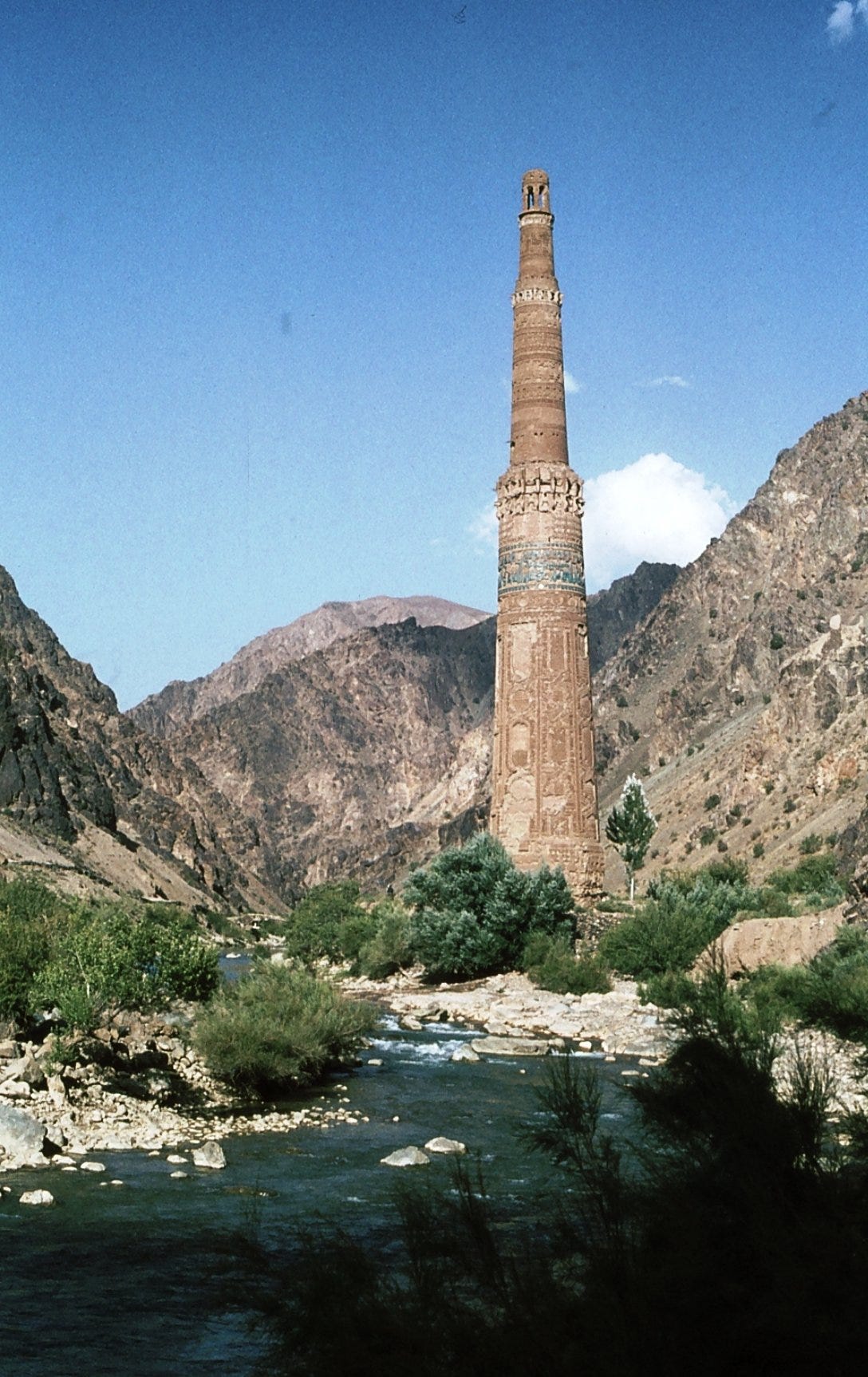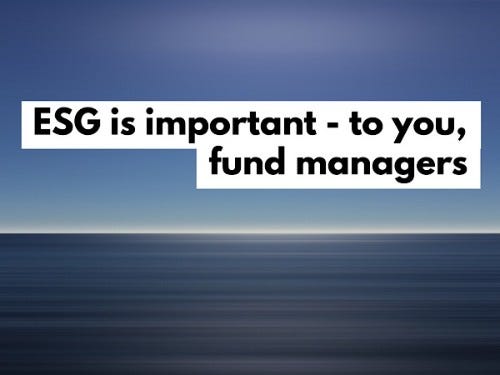 "...Through a long-term orientation and stewardship, this is the time for active investment managers to show their worth. It starts with asking the right long-term business questions. Some companies are giving us answers, but are we really listening?"
My full opinion article in the FT. (3 mins, behind paywall, but you get a free article or email me and I can send you a copy)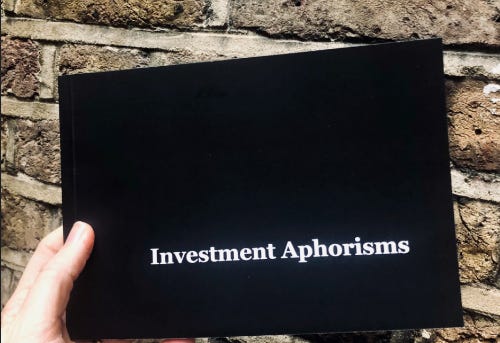 Find out more about my aphorism book and contact me for a copy.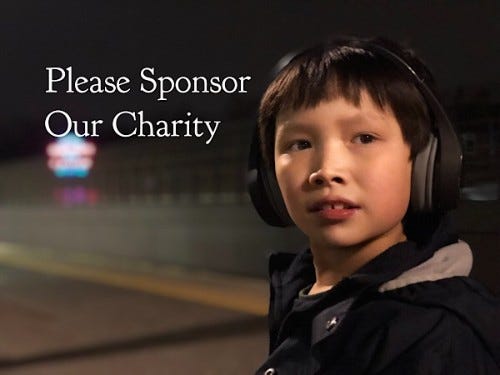 We've help found Focus West London, a Saturday club for autistic children. Children learn vital play, social and language skills in a fun and child-centred environment. Every child is provided with a volunteer therapist trained in a highly effective behavioural intervention. It's a difficult climate for charitable organisations like Focus, so your donation really matters.

Details are here. THANK YOU!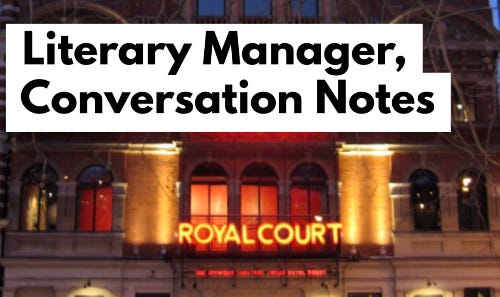 Notes from a conversation with former Royal Court Lit. Manager.