A call to firefighters |  I eat a rare egg visting a remote tribe  | Clean Tech Spending |  A Messy list, Borges  |   Why Spain has been a success?
Hi ~ If it's only one read – you are really going to want to read my travel essay of when I went to visit one of the most remote people on earth, the Wana tribe in the Indonesian jungle of Sulawesi, where I unwittingly ate the egg of a rare maleo bird amongst other activities. It's a 5 to 10 min read and reflection of a place you will have never heard of.

Have a great summer, I'm stay-cationing in Margate if you have any tips.
I've never been before. It's very far from the Indonesian jungle.
Happy Festival to everyone in Edinburgh.

In other recent news, blogs and thoughts:
➳Thinking Bigly, Save Date: 13/14 Nov (Theatre Deli)
➳Mingle, Save Date: 1 Oct
➳I'm speaking at the CFA UK ESG conference 23 October
➳Government spending on Clean Tech seems too low
➳A Messy list and a poem category list after Borges
➳Construction costs in Nordic countries (look pretty good)
➳Science of Progress (op-ed call by Cowen and Collinson; Stripe founder)
➳Generate a UK-US Arts collaboration (ACE/British Council)
➳Why Spain has been an economic success
➳Autism Cafe in Wales
➳Market Expectations about climate heating
➳My visit to the Wana tribe
***

We called the fire brigade recently. My son became stuck, locked, in a friend's bathroom. We pay taxes for years and years to fund services we hope we will never need. For us, in central London, within minutes, firemen came and with a hydraulic tool, he was free. It caused me to reflect on when we need services or not.
When I was about the age of my children, I - famously in Yeoh family folklore – locked my hotel room door with a childhood friend in Bangkok, Thailand. We fell asleep. Our parents and hotel staff couldn't open the deadlock, and we slept the deep sleep of children. This door also had to be broken door. Perhaps there is tradition there.
It's likely the next mingle will be on 1 October. Save the Date. It's also very likely that Theatre Deli will programme Thinking Bigly on 13/14 Nov. Will let you know when it's confirmed, but another date to mark.
In the sustainability world, I'm speaking at the CFA UK ESG conference 23 October, and the Training Manual for the CFA UK ESG Certificate in Investing (First Edition for pilot exam) has also been published. (I wrote chapter 6). I'm also going to be speaking at the UN PRI conference in Paris 10-12 September on ESG and Incentives.

I'm continuing to do more research for my interactive sustainability show Thinking Bigly. I was astonished to find the very low government / public money spend in clean tech.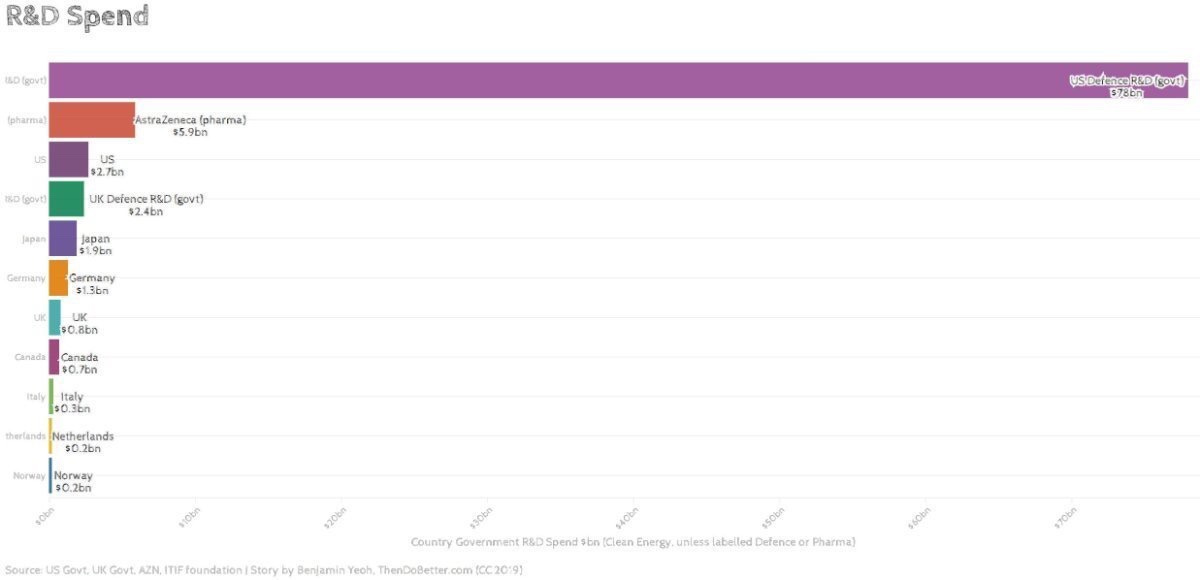 UK govt spend is $0.8bn on clean tech vs on Defence R&D at $2.4bn. (US Spend on Defence R&D is $78bn !!!) I believe the failures in the last decade or so in Venture Capital world (famously Kleiner Perkins) have been a headwind. Given the scale of the challenge, we should be spending more here – much much more – and there would be plenty of benefits.

There is ARPA-E in the US, but rich countries need to do more. It's a top policy idea and should be politically feasible. There may be an argument for moral equity as well because while typically private companies want to reduce "spillover" from its R&D discoveries so that more wealth is generated to them; from the point of view of the planet a spillover generated from eg the UK that goes to eg India would be welcome and the positive spillover could be equitable as the eg UK/US had burned most the carbon budget in earlier decades.
***

I'm still thinking about the observations in Messy about categories. This lead to my own list on human categories (after Borges).
Belonging to God

Dead

Law-abiding

Babies

Seductive

Star-Shaped

Nomadic

Uncategorised

Crazy

City-Dwellers

Captured on digital image

Other

Having just made something

Having just broken something

Look like slow moving ants
2 min blog here: https://www.thendobetter.com/arts/2019/7/27/messy-borges-celestial-emporium-of-benevolent-knowledge
***
A thorough blog looking at transport infrastructure costs. I found it fascinating, if perhaps esoteric for most.
Author Alon: "I write a lot about stereotypes in the context of construction costs. Countries with a reputation for corruption, such as Spain, South Korea, Greece, and Italy, often build subways very cheaply. Germany, for all its stereotype of efficiency, has high costs and some dysfunctional decisionmaking in what to build. Singapore, the self-styled most efficient government, pays its transport minister more than a million dollars per year to make excuses for why it has such high construction costs. In the Nordic countries, the stereotype is correct: those countries have transparent, clean governments, and also build infrastructure cheaply. https://pedestrianobservations.com/2019/05/03/construction-costs-in-the-nordic-countries/
Patrick Collison and Tyler Cowen argue: We Need a New Science of Progress. Humanity needs to get better at knowing how to get better.

It raised many hackles on Twitter, with suggestions that there are institutions doing this, but I think it made many salient points.
https://www.theatlantic.com/science/archive/2019/07/we-need-new-science-progress/594946/

GENERATE is a British Council and Arts Council of England partnership enabling a new network of international collaboration between UK and US producers.

The programme provides opportunities for US and UK theatre, dance, live and performance art producers, presenters, and curators to develop a transatlantic network for collaborative work and long-term relationships.
https://www.britishcouncil.us/programmes/arts/generate

Fernandez-Villaverde on Spain's Economic Success - Econlib
"Why is Spain so much richer now than almost any country in Spanish America? Before you answer with great confidence, ponder this: According to Angus Maddison's data on per-capita GDP in 1950, Spain was poorer than Argentina, Chile, Mexico, Peru, Uruguay, and Venezuela..."

Spanish Economic historians have an answer steeming from the 1959 Stability Plan: "The combination of macroeconomic stability, freer flow of goods and capital, and stronger state capability triggered several decades of fast economic growth."
***

ITV News Autistic cafe owners create jobs for others with autism in Cardiff
Two people with autism have started their own cafe in a bid to create job opportunities for other people living with the condition. Selena and Frankie opened Aubergine, a cafe tucked away in one of Cardiff's arcades, as a space specially designed for people with autism.

Market Expectations About Climate Change. NBER Paper. "An emerging literature examines how agents update their beliefs about climate change. Most studies have relied on indirect belief measures or opinion polls. We analyze a direct measure: prices of financial products whose payouts are tied to future weather outcomes....When money is at stake, agents are accurately anticipating warming trends in line with the scientific consensus of climate models...."
***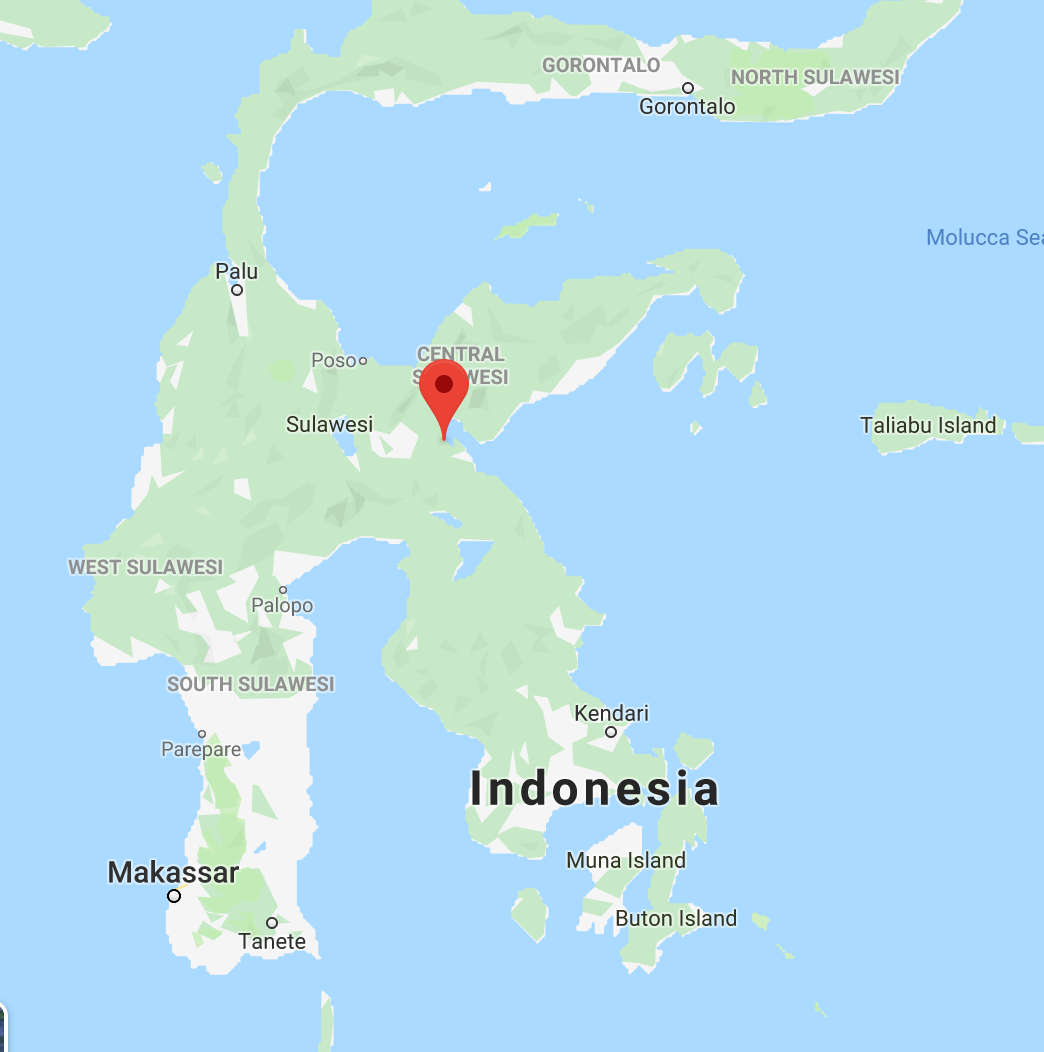 The Wana are a semi-nomadic hunter-gather tribe deep in the Indonesian jungle of Sulawesi.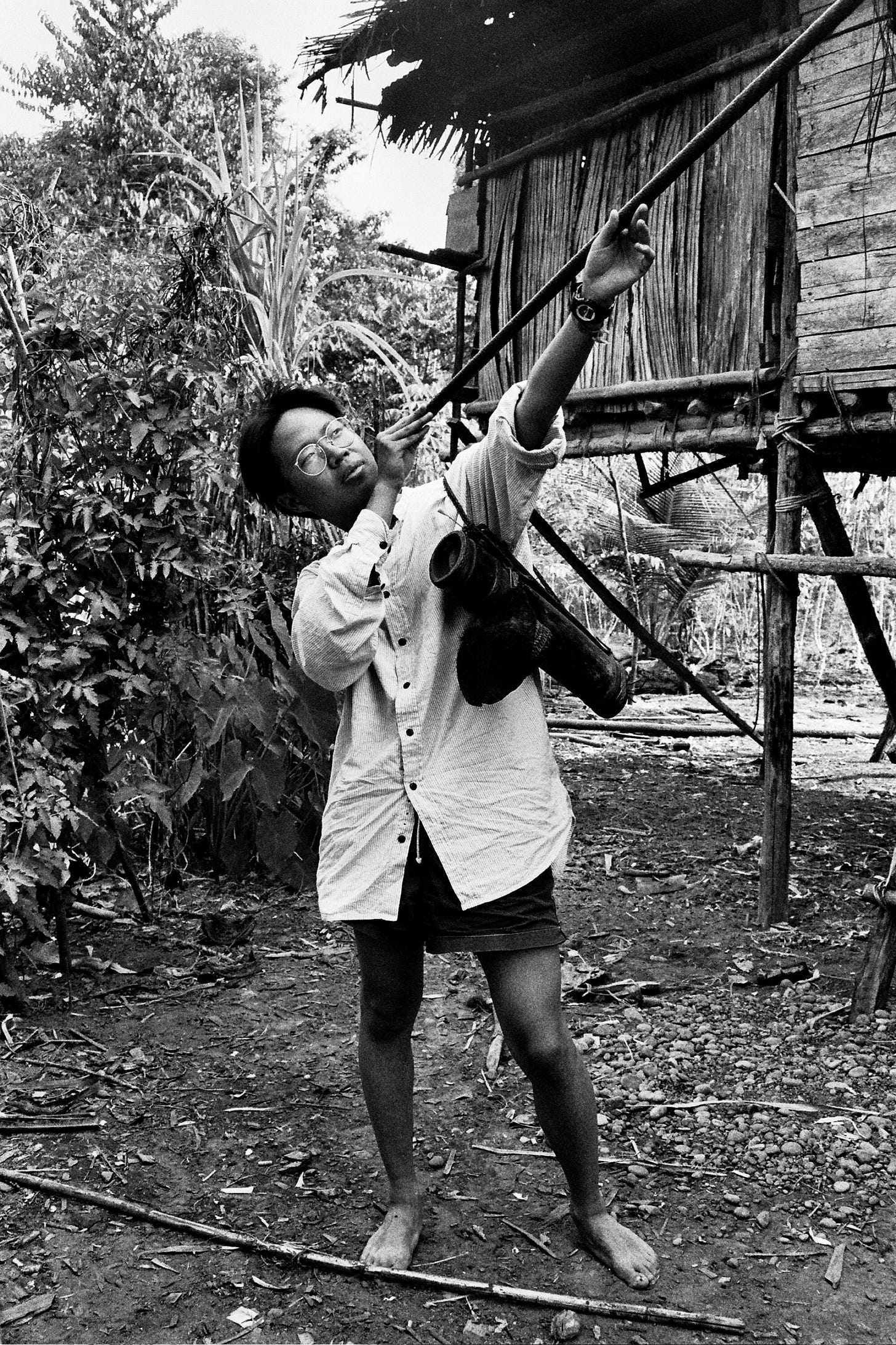 Above, Young Ben posing with blow pipe in the village.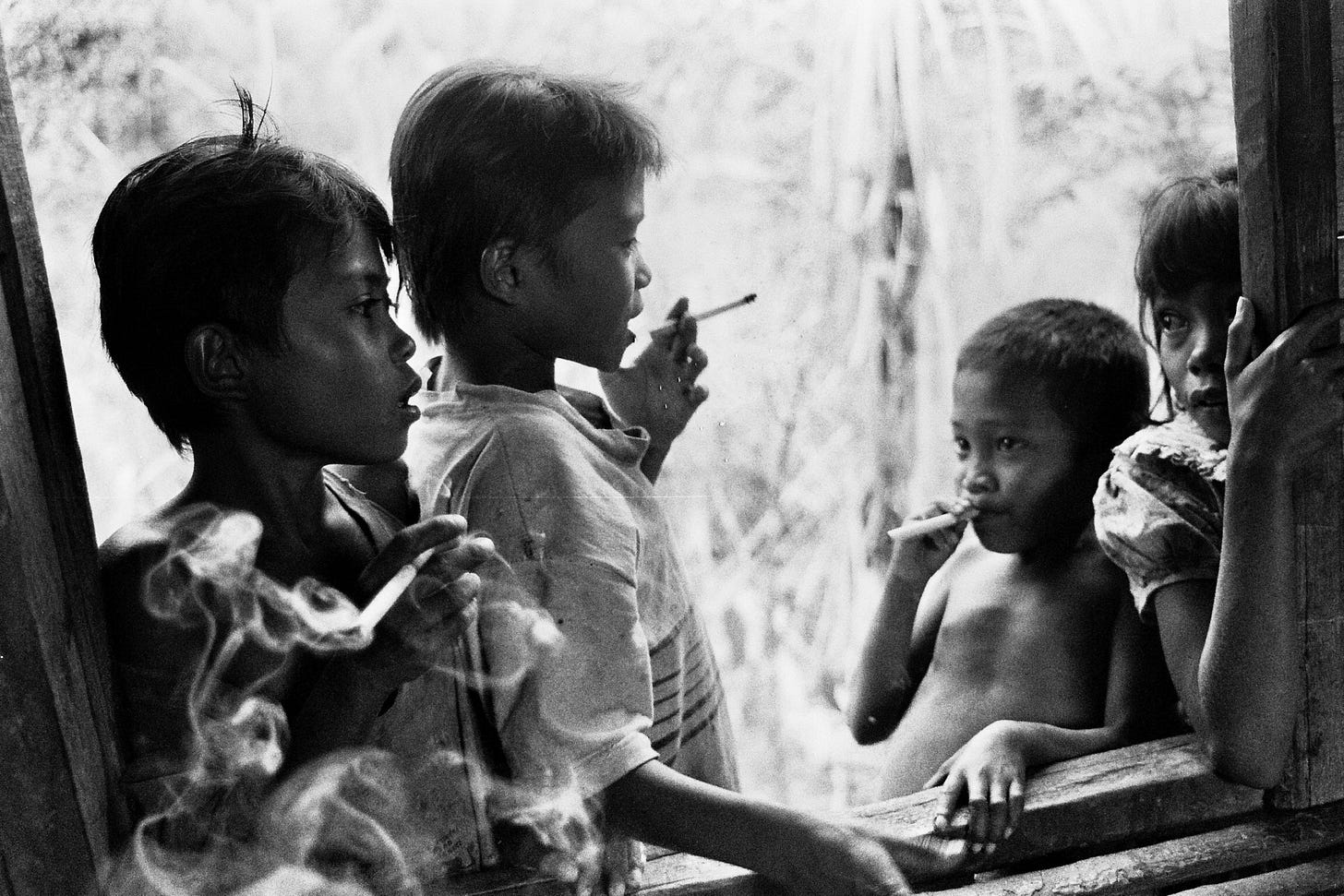 Young Wana smoking, with girl looking on.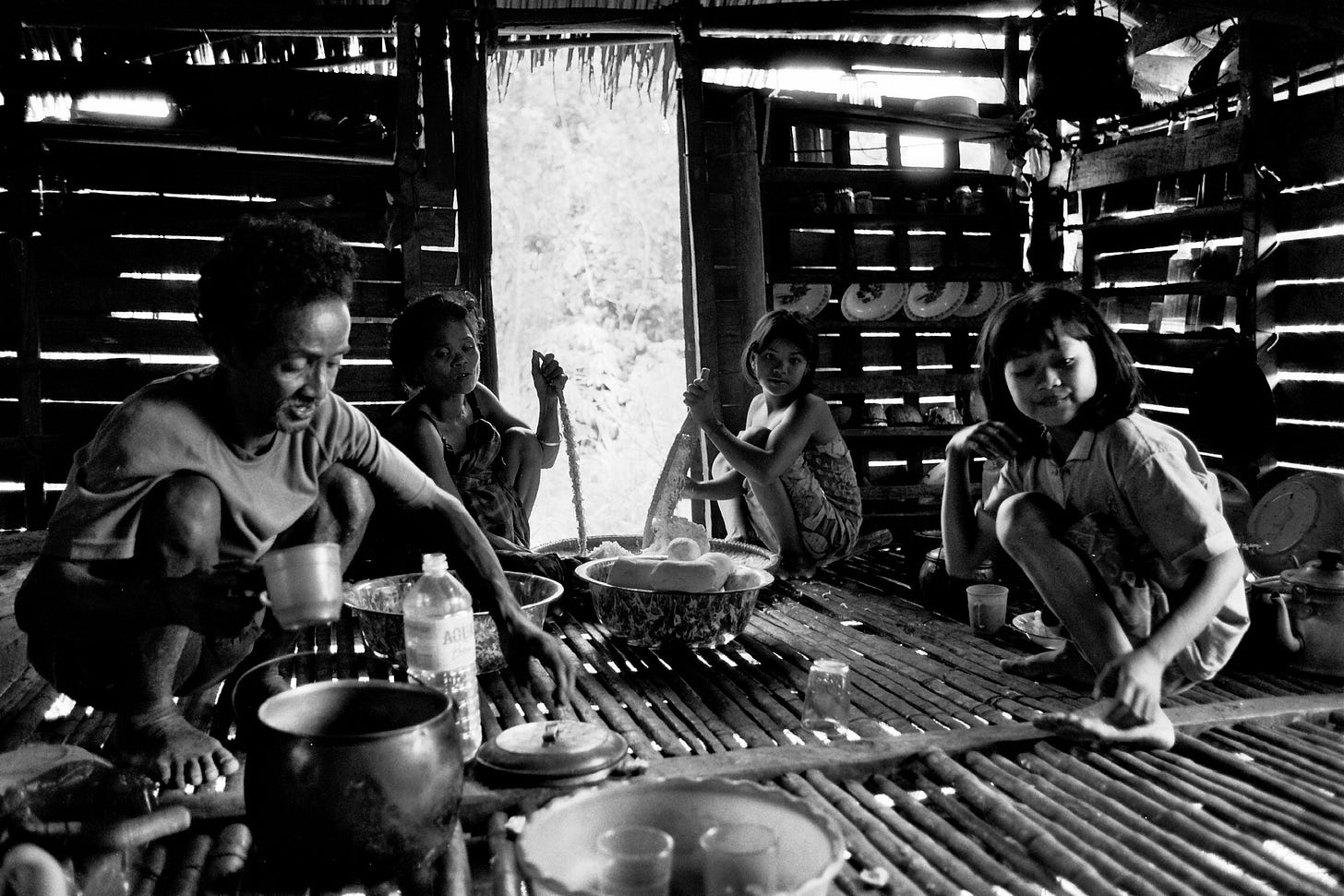 Making food in the Wana hut.
I reflect...that many of us really have very little idea of what it might be to live in extreme poverty with no running water, no toilets, no secure food, no secure housing.
…. This fleeting visit would hardly be remembered by the Wana. We were moderately welcome interlopers. Our trade gifts useful, my origami paper bird a novelty that lasted longer than the memories of us. Did I give as much as I took ? In terms of experience, I took much more – a view on life and a way of being which is on the way out – a set of impressions that have lingered – an insight into what it might mean to be human – how I might relate to this remote and hardly touched tribe of humans – to try and understand what it is to be human – to be understanding of how others might live – to not take the challenges or achievements of humanity – at least for a small moment – for granted.
A 10 Min travel essay blog about my visit.
***
The Achates Philanthropy Prize is the national campaign to promote support of the arts and by putting forward a nomination, you are supporting the campaign.

The Prize seeks to encourage cultural organisations to strategically engage with first-time donors of all levels. The Prize celebrates and shares stories behind the development of a new generation of philanthropists.

***
A 2 min view clip of Thinking Bigly you can now see here.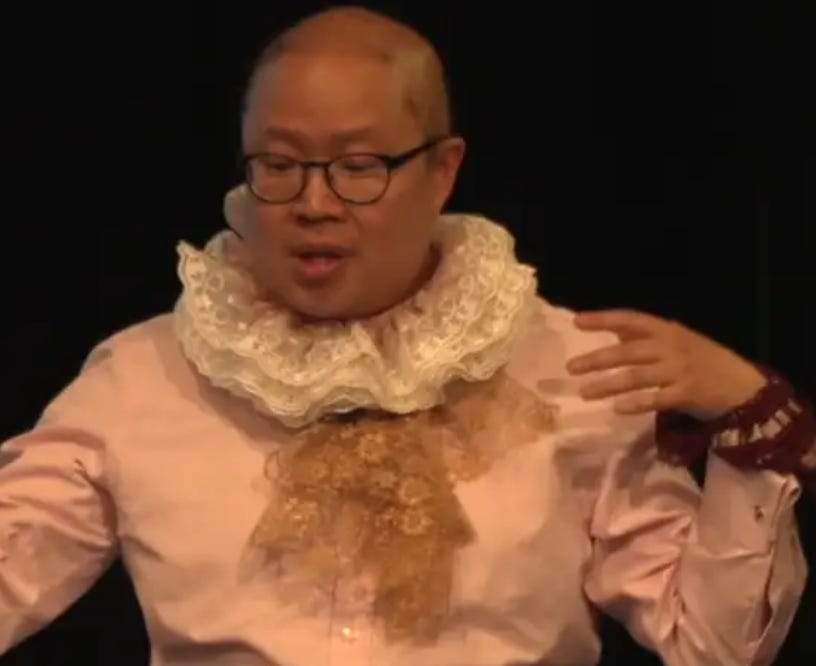 * ☪ *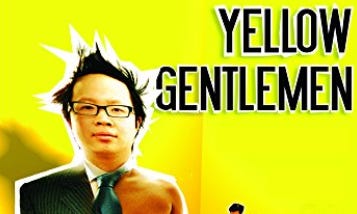 I've re-issued my 2006 play, Yellow Gentlemen (4 stars in Time Out and is one of my more personal works about the night immigrant Tommy Lee is dying). Buy it for laughs on Kindle for the price of a coffee. All profits to charity. I've only sold a few copies at the price of a coffee - 1.99.

* ☪ *
The Places in Between is a travel narrative by British writer and (as of 2019) UK Member of Parliament (and former PM hopeful) Rory Stewart, detailing his solo walk across north-central Afghanistan in 2002. The image below is the Minaret of Jam that he came across. You can listen to my 45 min radio play based on his book here: www.thendobetter.com/places-in-between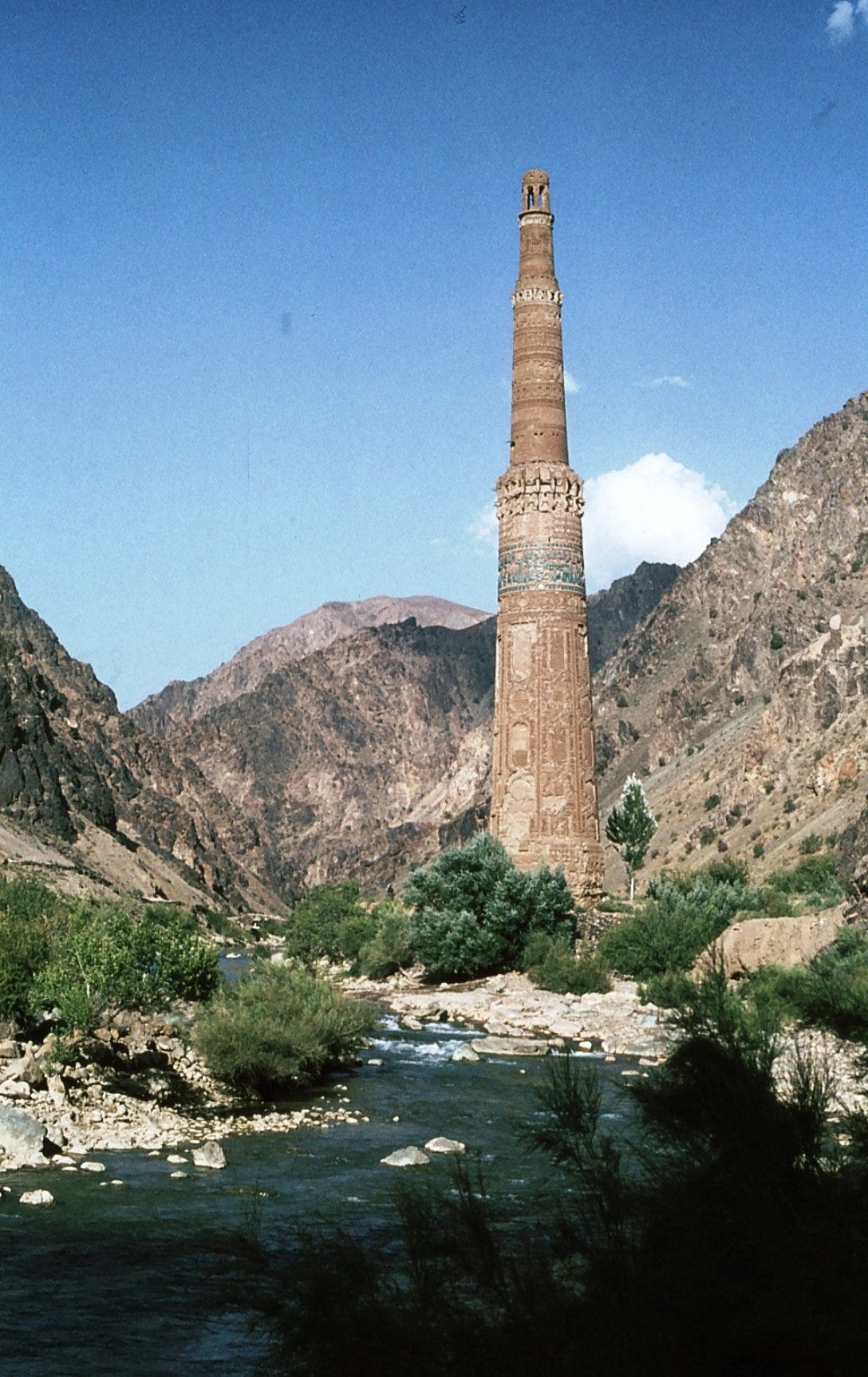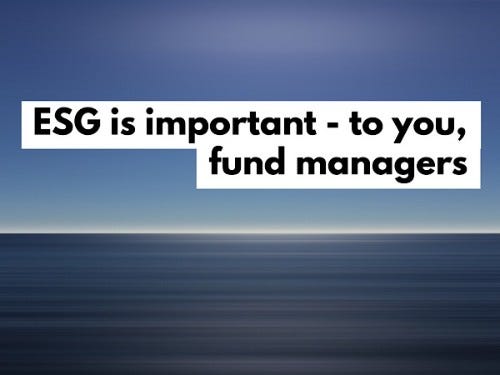 "...Through a long-term orientation and stewardship, this is the time for active investment managers to show their worth. It starts with asking the right long-term business questions. Some companies are giving us answers, but are we really listening?"
My full opinion article in the FT. (3 mins, behind paywall, but you get a free article or email me and I can send you a copy)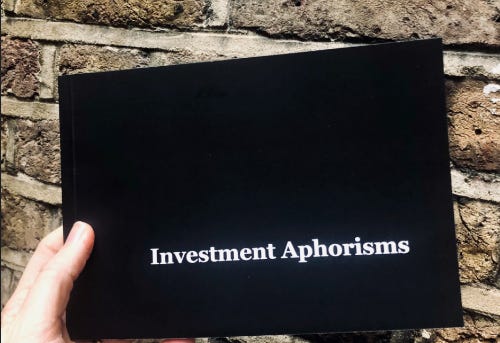 Find out more about my aphorism book and contact me for a copy.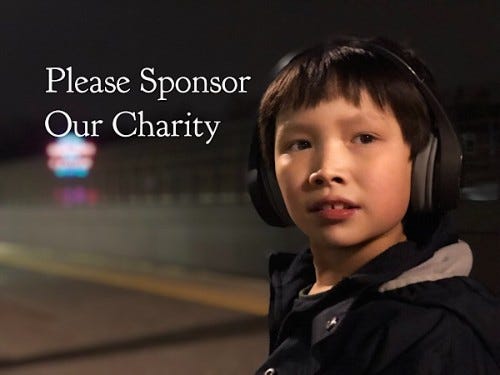 We've help found Focus West London, a Saturday club for autistic children. Children learn vital play, social and language skills in a fun and child-centred environment. Every child is provided with a volunteer therapist trained in a highly effective behavioural intervention. It's a difficult climate for charitable organisations like Focus, so your donation really matters.

Details are here. THANK YOU!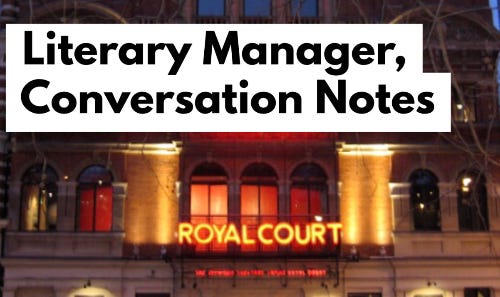 Notes from a conversation with former Royal Court Lit. Manager.