Trip to an Orange Fog | Boarding School  | Superforecasting |  Dalio: Paradigm Shift | Dance  |  ASD Representation in Theatre  | Coney Social

Hi ~ Two blogs to consider first this week: i) A personal reflection from Anoushka about boarding schools, Malory Towers and education and ii) How to do better (super) forecasting based on ideas in Tetlock's book on superforecasters.
Recent blogs and thoughts:
➳Another outing for Thinking Bigly
➳Superforecasting Tips
➳Communication and corporate reporting, a new way by Naspers
➳Dance Dance Dance: students graduate from London Dance school
➳Orange Fog, Holding Rainbows: Artist Eliasson at Tate
➳Ray Dalio: investment paradigm shift; suggests gold ?!
➳Share buybacks, exec pay: Study paper (Gosling, Edmans, PwC)
➳ASD representation in the theatre
➳David Finnigan on script development
➳Young Vic defends Tree production, after recent controversy
➳Prize in recognition for first time charity donors
Coney Social: Drinks and Games 26 July
➳Trends of the Internet: Slides analysing technology trends
I have Aon who are going to host a performance of Thinking Bigly in mid August. Going deep into corporate land to provoke thoughts on climate, cultural change and second order thinking.
If you know anyone who might be interested, let me know.
I'm updating the slides (continuous improvement in action!). Here's a quiz from the latest version.
The year is 1950. How many countries (%) have allowed voting for women?
Answer in my GIF slide below.
A few other data visualizations on life expectancy and % carbon emissions in 5 big sectors (quiz: what % is power and what % is non-power related?)

Also re: women - we've won the voting rights but we've only managed 20% representation in 57% of world parliaments, so still a way to go...
***

I dropped in to present to PwC and assorted corporate reporters. Discussion about broader financial reporting and what reporting should be done for non-investor stakeholders.
On that note, a notable move by Naspers to put short videos explaining their Rem and compensation policy and thinking (see link here: https://www.naspers.com/investors/remuneration ) It gives flavour detail you can't find in the core report especially around the RemCo's thinking.
I'm advocating this as a communication tool for corporates.
On the art side, thanks to the amazing David Ruebain (CEO Conservatoire for Dance and Drama) I popped into the end of year show for the London Contemporary Dance School.
Conservatoire training is astonishingly intense. My dance language is not well developed, but I can appreciate the intensity of committed performance and the power of body in dance. There was only one show that was more obviously from Graham and Cunningham lineage and the elements closer to dance-theatre didn't speak to me in the same way that Pina Bausch does. But on this showing the dancing youth do seem as vibrant as ever.
Ruebain has indicated his fears for arts funding and the lack of understanding of the "value" of arts. Sadly, his fears seem to be well founded to me. https://www.thendobetter.com/arts/2019/5/20/in-defence-of-arts-education-investment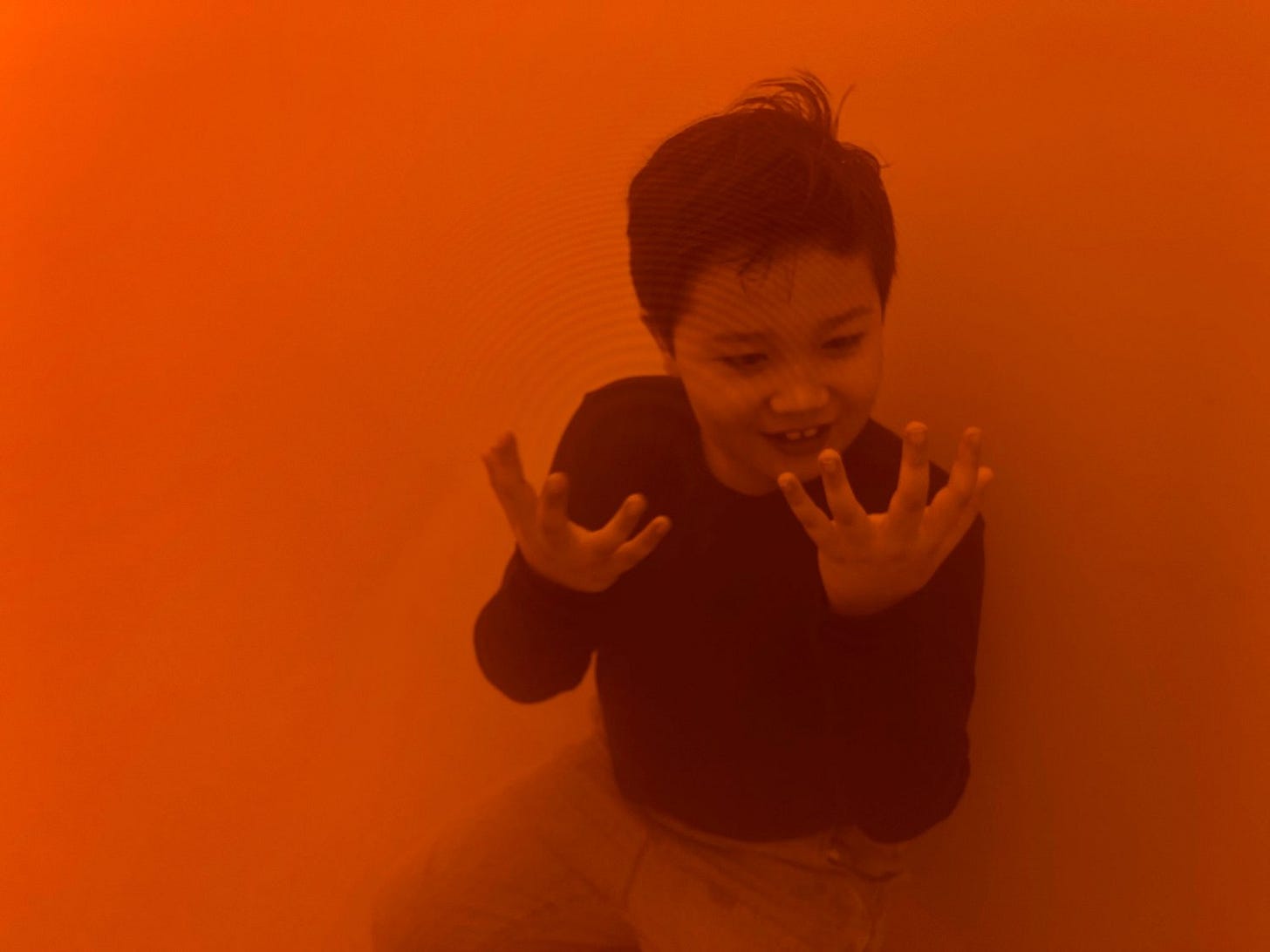 I popped by the Tate Modern to see the Olafur Eliasson work. I hadn't fully appreciated how much of a climate activist he was and is.
On a more surface level, there's a danger that his type of immersive playful work can trip up, but a good test is always a 7 year old. And my 7 year old had a fabulous time, playing in water – holding up rainbows, admiring water falls and hiding in orange fog.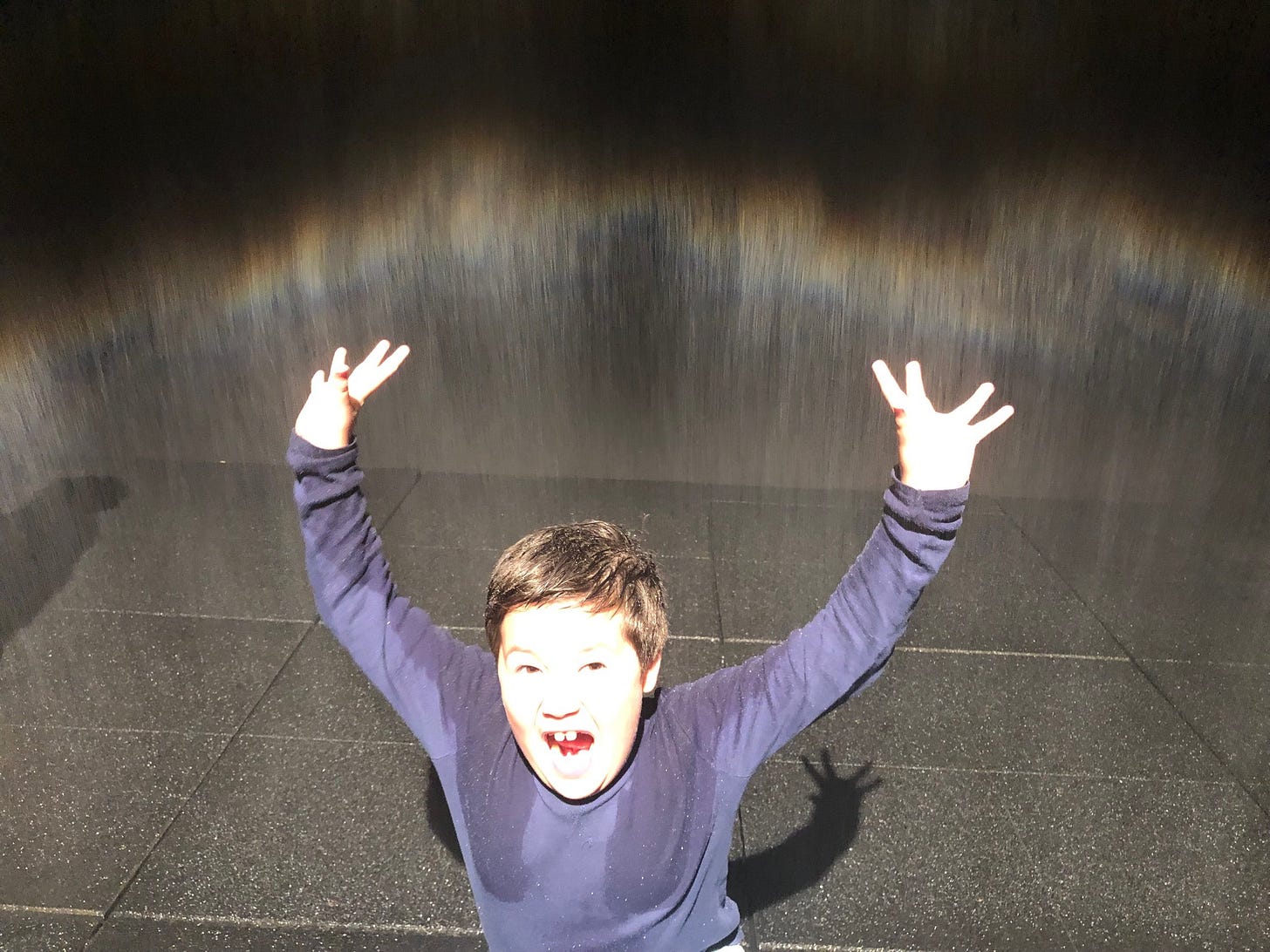 There's a lengthy wall of all the projects Eliasson is engaged with. It's a 10000x plus wider impact than Thinking Bigly but in many ways pointing at the same engagement and challenges.
For those who want deeper metaphorical thinking, it's present in the work too. Personal agency (and activism) vs systemic change has cropped up in many recent discussions and it is a tension in Thinking Bigly too.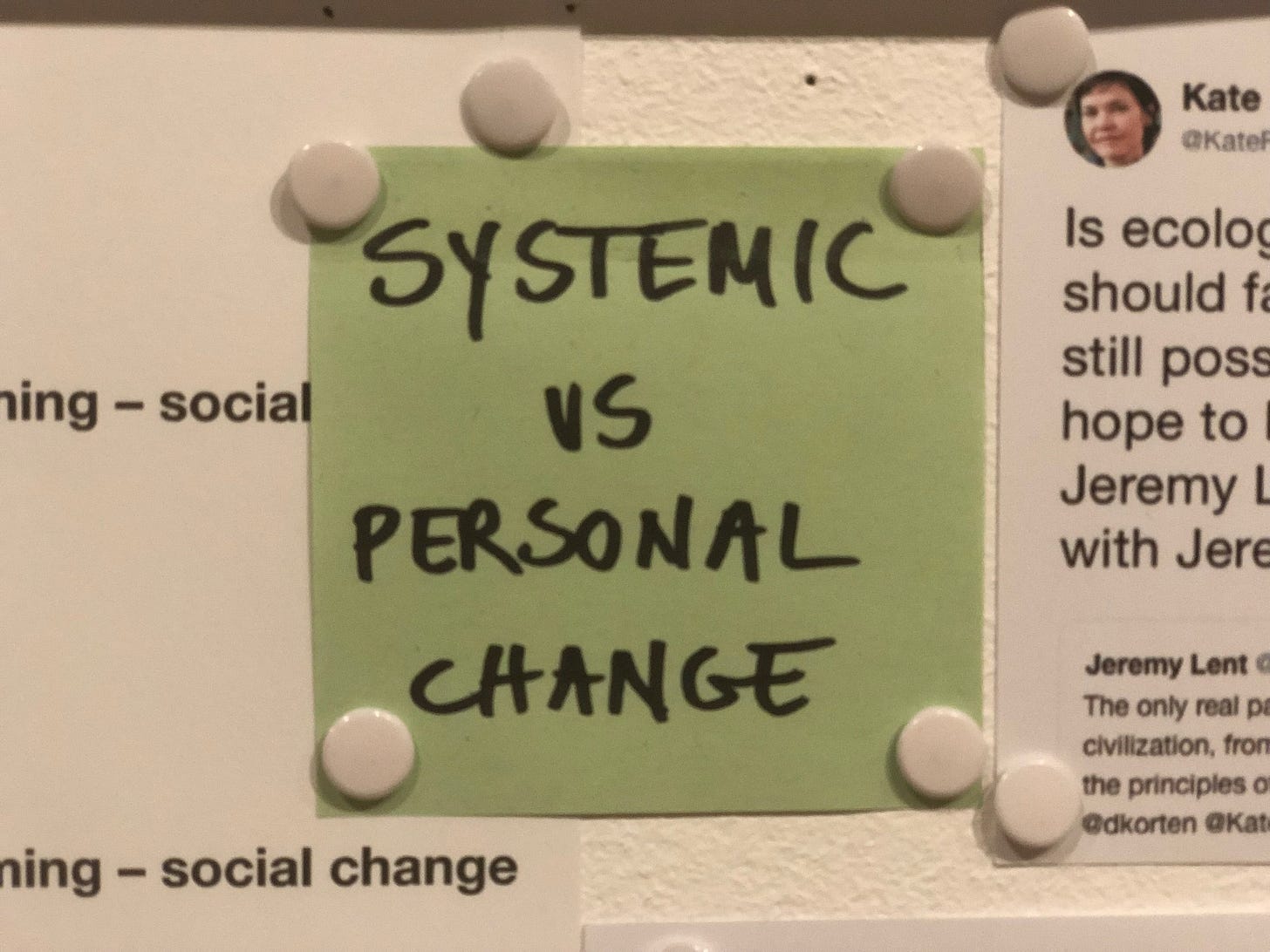 Still for this exhibition it has an immersing playful heart which young and old should enjoy.
***
Ray Dalio offers a long detailed look at macro investment trends over the last 100 years. I am not a macro investor, but his 45 page report offers provoking reading not normally available to the average individual. Worth reading if that's an area of interest.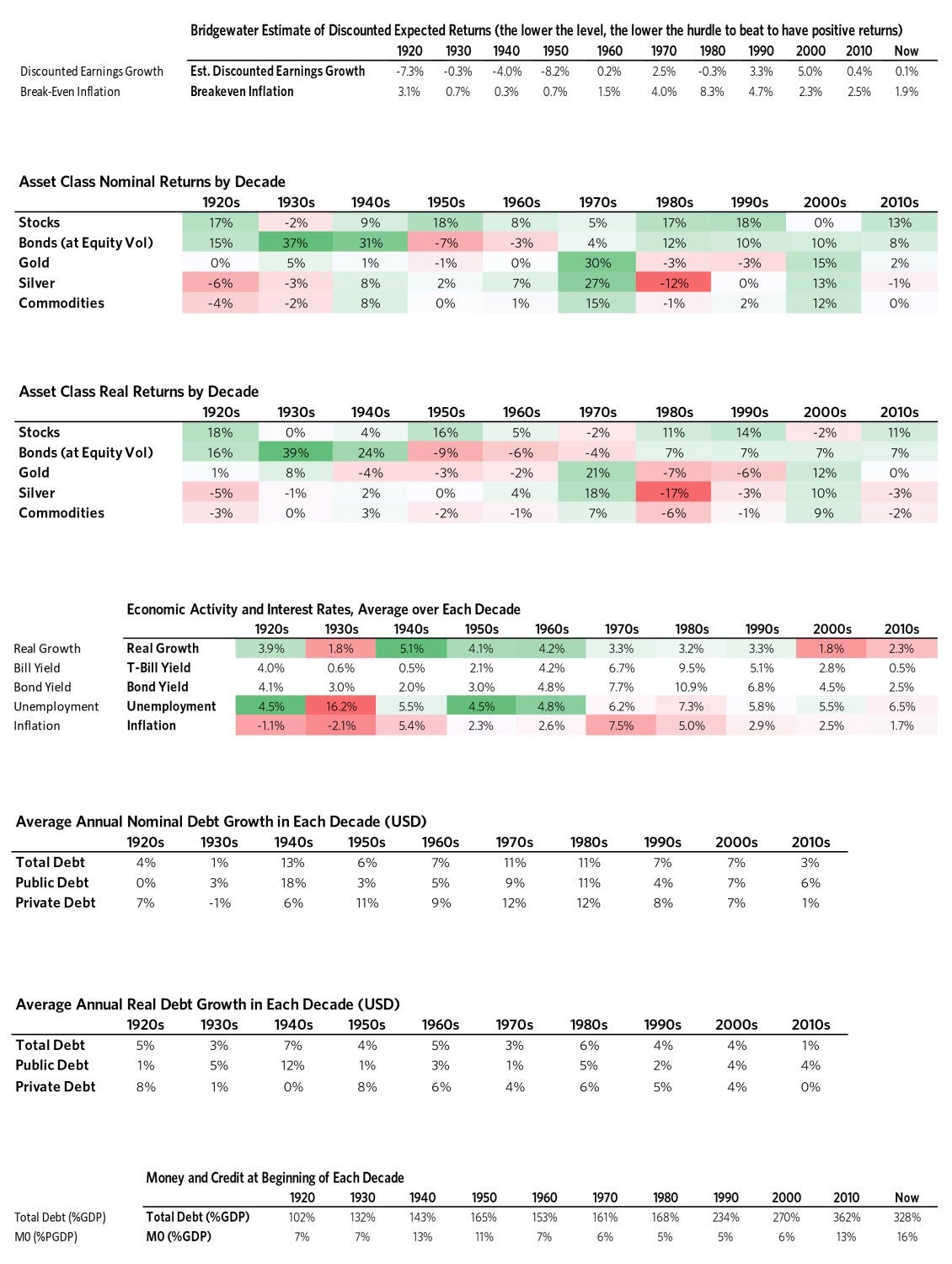 He concludes that a paradigm shift is due (he thinks next few years, but is quite cautious on timing) and he actually recommends gold as part of a portfolio in the upcoming shift. Not something I expected at all.
I offer no view on Dalio's thinking. However, he has to have some weight given his vast resources and his track record. Make your own mind up! Blog summary here with links to the full documents. (Blog is 5 to 10 min read, full doc requires 20 to 30 mins)

***
Significant UK study (PwC, Prof Alex Edmans, Tom Gosling et al) on share buy backs 2007-2017: "...Why companies use share repurchases:
(i) perceptions of undervalued equity; (ii) the flexibility of a share repurchase programme; (iii) concentrating share ownership and reducing the fragmentation of the investor base; (iv) offsetting the dilution from a scrip dividend issue; and (v) for certain investors, a relatively advantageous tax treatment…
...Over the period considered (2007-2017) our econometric analysis found no significant relationship between share repurchases and either the existence of an EPS condition or the proportion of an incentive award linked to that condition within executive pay incentives and share repurchases...
[in a selected threshold analysis]
...No firms in the sample would have been below the EPS target had they not repurchased shares and above the EPS target with the share repurchase. In other words, no firm successfully used share repurchases to beat its EPS target.
….we did find some weaker evidence (significant only at the 10% level) that firms on course to miss their EPS target conducted more repurchases than those on course to hit it, controlling for other factors. However, as noted above, no firm in the sample actually succeeded in hitting a target that would otherwise have been missed by virtue of undertaking a share buyback…

Full study for the UK Govt's BEIS here:
https://assets.publishing.service.gov.uk/government/uploads/system/uploads/attachment_data/file/817978/share-repurchases-executive-pay-investment.pdf
View: This is an important study in the debate on share buybacks and capital allocation. It chimes with what most practitioners think. Some times buybacks are a good idea and a good use of capital, and some times they are not! Have to be judged in the situation, but they are not the demon critics suggest by this study.
***

Tom Middleton an ASD advocate saw Robot Song. His first response was rage. After deeper reflection and meeting with the creatives, he changed his mind. A complex take on neurodiverse representation in theatre (H/T Jane Bodie) Tom's blog here: https://witnessperformance.com/when-art-hurts/
***
My Bigly co-collaborator, David Finnigan, offers thoughts on script development.
http://davidfinig.com/2019/07/less-talk-more-nibbling/
***
(As I mentioned this 2 weeks ago, only fair to put YV's response here) The Young Vic offers a defence of the creative process behind Tree. See AD Kwame's response and the original critique here: Key Facts: Tree – Young Vic Theatre blog: https://youngviclondon.wordpress.com/2019/07/10/key-facts-tree/
And original accusations: "Female writers removed from theatre production 'Tree' after working on it for four years. A production that claims it was created by Kwame Kwei-Armah and Idris Elba and has failed to acknowledge the original writers for their work." Burning Bright. https://medium.com/@toriandsarahburnbright/tree-a-story-of-gender-and-power-in-theatre-23b8a2468224 *** Superforecasting 11 tips from the book: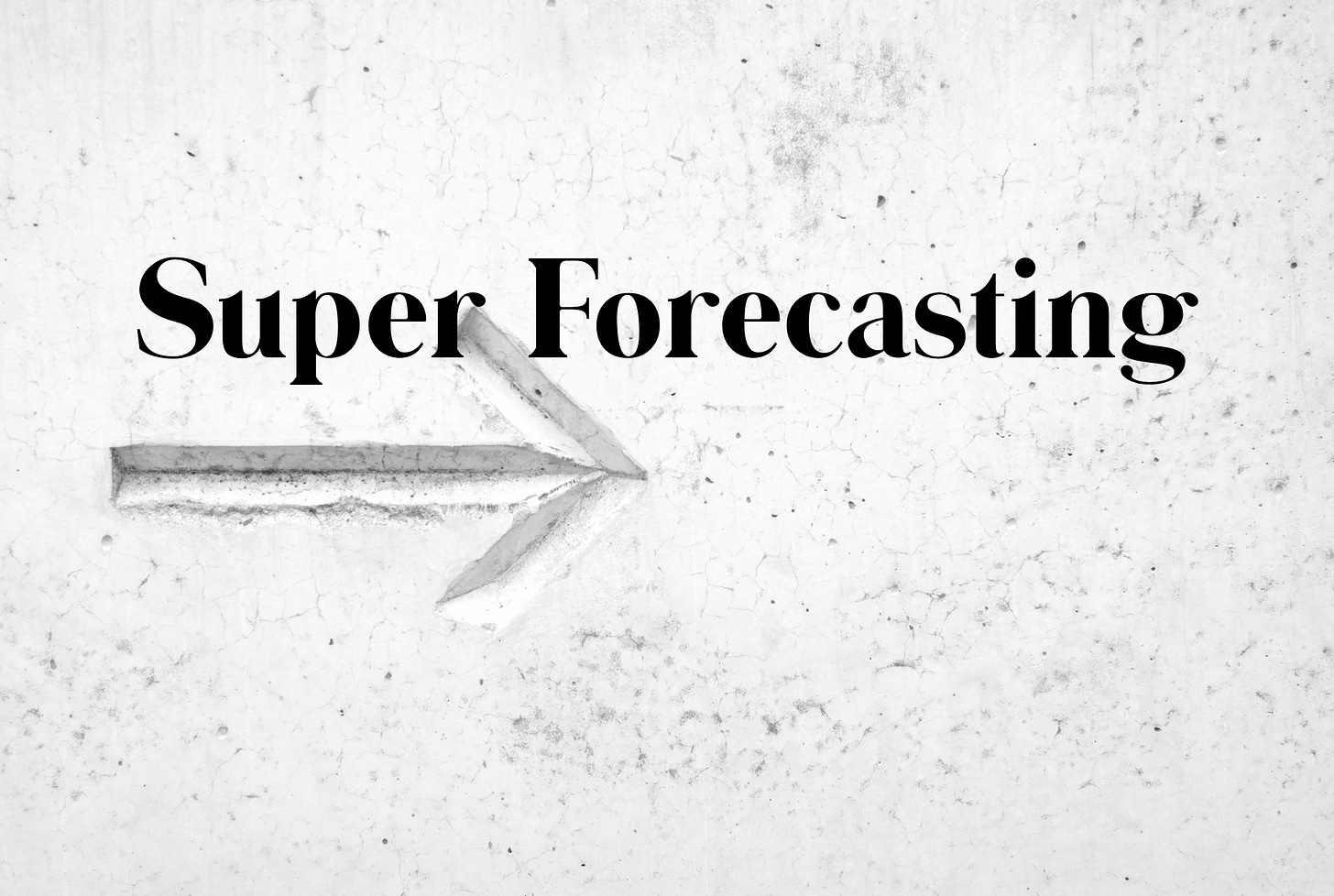 1) Triage. Focus on questions where your hard work is likely to pay off
2) Break seemingly intractable problems into tractable sub-problems
3) Strike the right balance between inside and outside views
4) Strike the right balance between under-and overreacting to evidence
5) Look for the clashing causal forces at work in each problem
6) Strive to distinguish as many degrees of doubt as the problem permits but no more. Few things are either certain or impossible
7) Strike the right balance between under-and overconfidence
8) Look for the errors behind your mistakes
9) Bring out the best in others and let others bring out the best in you
10) Master the error-balancing bicycle
11) Don't treat commandments as commandments. It is impossible to lay down binding rules.

A deeper 5 min blog on the summary here.
***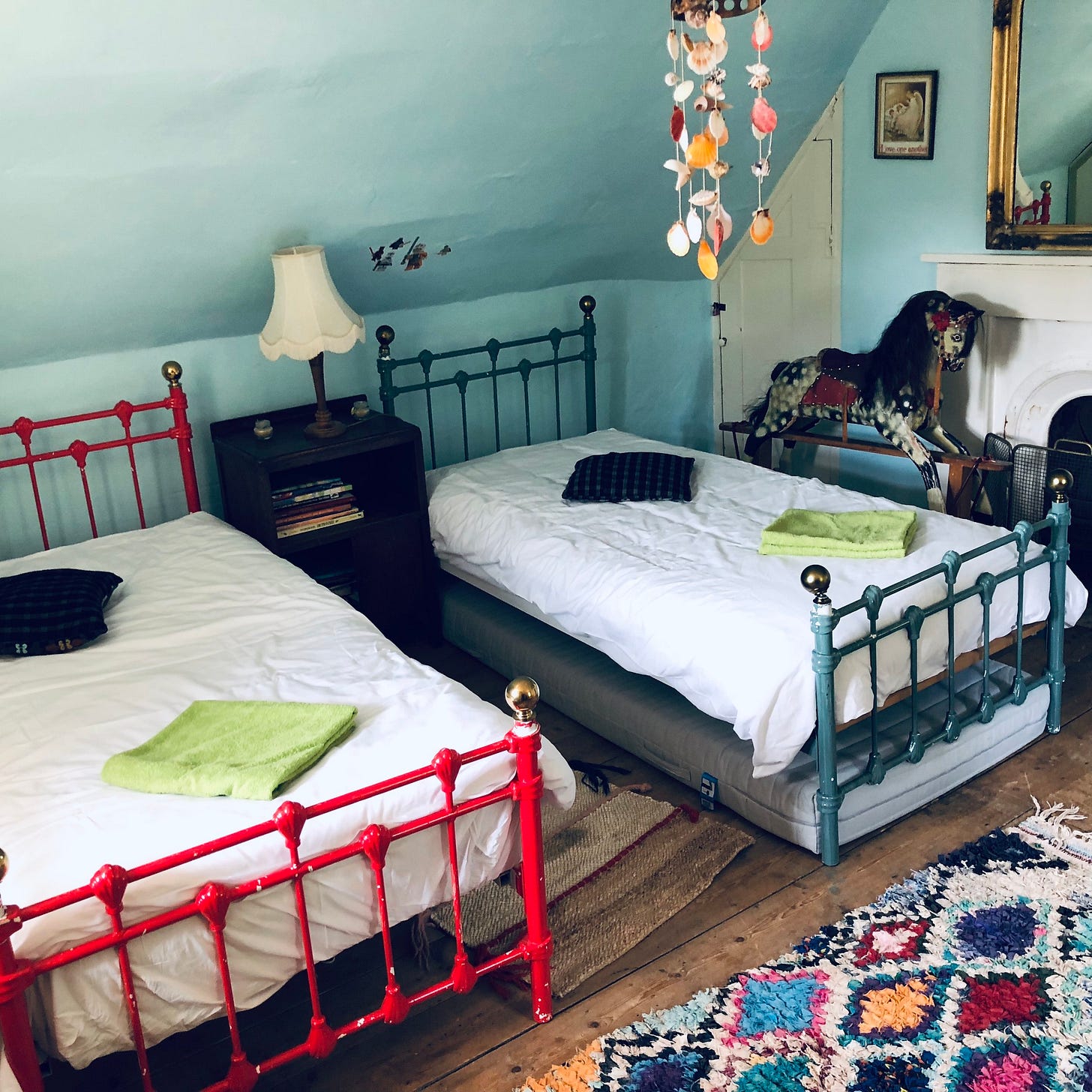 Anoushka Yeoh:"...Our school, however, seemed on a mission to turn the cliché of poor school dinners into irrefutable fact. The girls' boarding house was located at the northernmost edge of the school's grounds (tantalisingly close to a pub). It was often difficult to muster the motivation to embark on the long trudge up the drive, when the reward was only grey meat, insipid mash and anaemic vegetables swimming in tangy water. In the boarding house kitchen, though, there was a never-ending supply of industrial brown and white loaves, a selection of spreads, and butter or margarine...." a 5 min memoir blog on boarding schools and Enid Blyton H/T amazing Rachel Flowerday who has adapted Malory Towers for UK's CBBC. *** Coney Social 26 July, 6-8pm. Playful Socials are free, open events where you can drop in for a drink, a chat and a mystery playlist of games. On Friday 26 July, we'll be presenting a very special FOREST SOCIAL*, where we'll get to share some of Coney's library of forest-themed games. Palm oil, peak timber, orangutans, tropical river sharks, fruitbats, wild bearded pigs, this session will have it all. Free. Book here.
*** The Achates Philanthropy Prize is the national campaign to promote support of the arts and by putting forward a nomination, you are supporting the campaign.

The Prize seeks to encourage cultural organisations to strategically engage with first-time donors of all levels. The Prize celebrates and shares stories behind the development of a new generation of philanthropists.

There are two Awards; one for an individual or trust, and one for a company, for the example they've set in supporting culture for the first time.The individual/ trust or company are nominated in the relevant category by a UK cultural organisation, which completes the application. The nominating cultural organisations will each receive a £5,000 donation from the Achates Philanthropy Foundation. More info here: http://achatesprize.co.uk/
Deadline 16 Sep.
***
A 2 min view clip of Thinking Bigly you can now see here.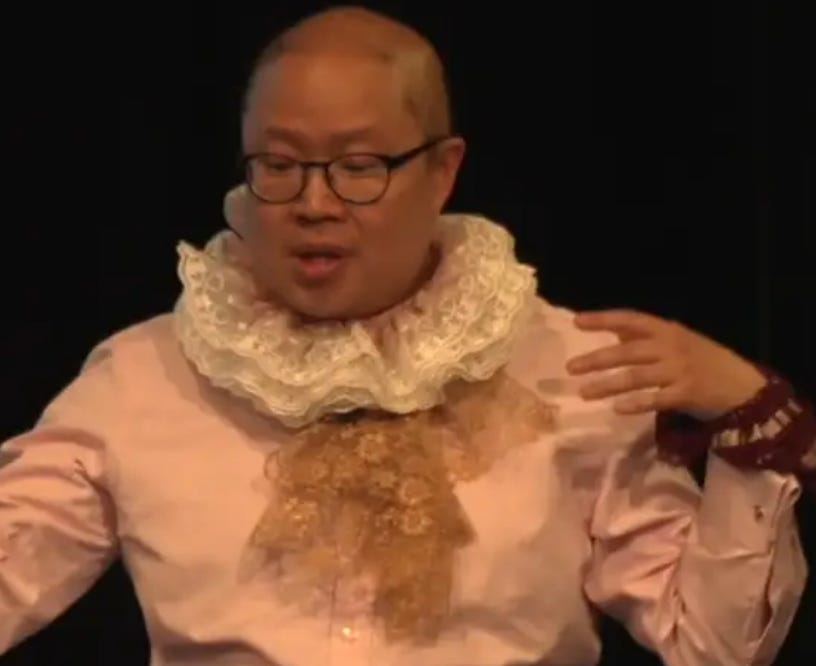 * ☪ *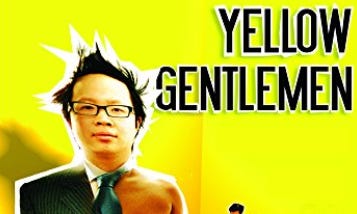 I've re-issued my 2006 play, Yellow Gentlemen (4 stars in Time Out and is one of my more personal works about the night immigrant Tommy Lee is dying). Buy it for laughs on Kindle for the price of a coffee. All profits to charity. I've only sold a few copies at the price of a coffee - 1.99.

* ☪ *
The Places in Between is a travel narrative by British writer and (as of 2019) UK Member of Parliament (and former PM hopeful) Rory Stewart, detailing his solo walk across north-central Afghanistan in 2002. The image below is the Minaret of Jam that he came across. You can listen to my 45 min radio play based on his book here: www.thendobetter.com/places-in-between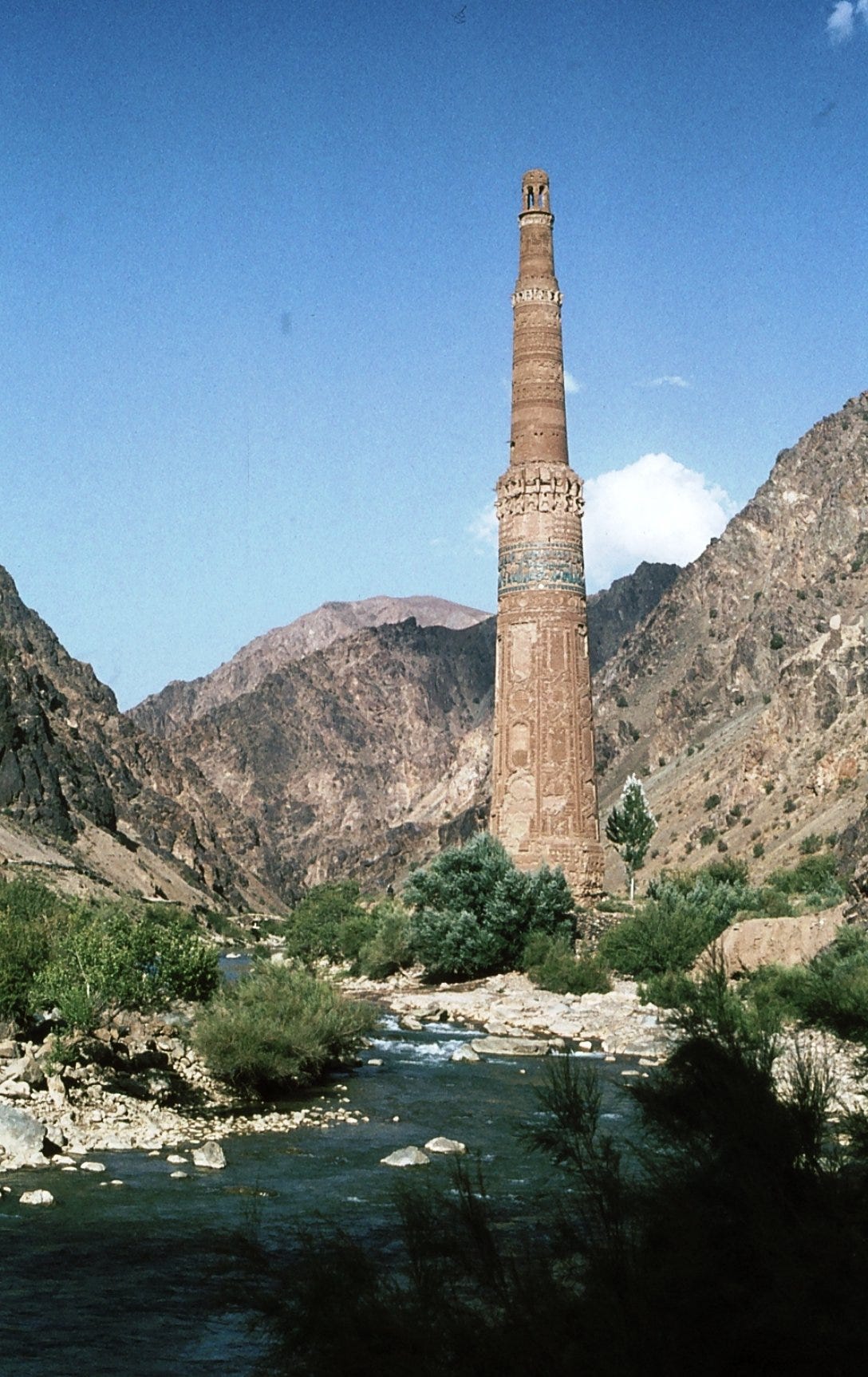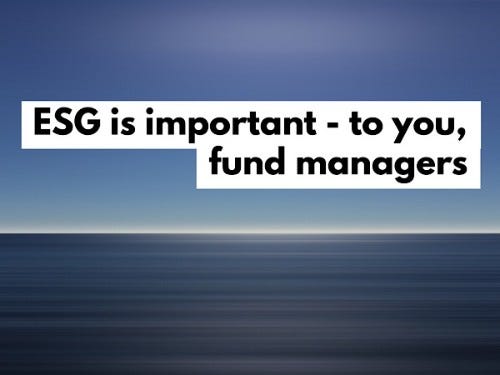 "...Through a long-term orientation and stewardship, this is the time for active investment managers to show their worth. It starts with asking the right long-term business questions. Some companies are giving us answers, but are we really listening?"
My full opinion article in the FT. (3 mins, behind paywall, but you get a free article or email me and I can send you a copy)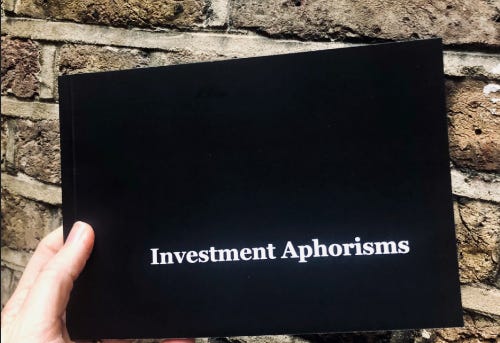 Find out more about my aphorism book and contact me for a copy.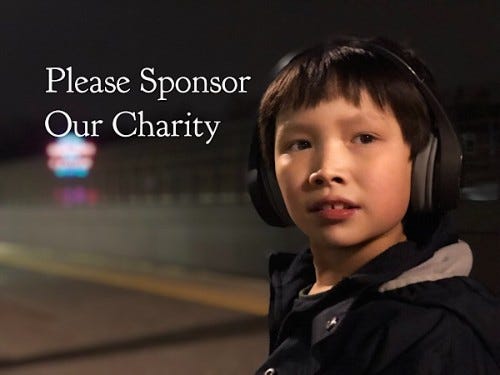 We've help found Focus West London, a Saturday club for autistic children. Children learn vital play, social and language skills in a fun and child-centred environment. Every child is provided with a volunteer therapist trained in a highly effective behavioural intervention. It's a difficult climate for charitable organisations like Focus, so your donation really matters.

Details are here. THANK YOU!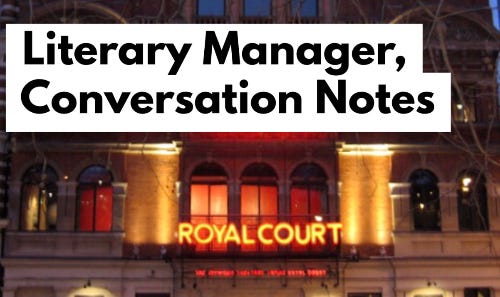 Notes from a conversation with former Royal Court Lit. Manager.