Winning Sack Race | Bigly R&D |  Gen Rent  | What does good tax look like? | Impact Institute looking for CEO  |  Jobs

Hi - If you want to read only 1 blog this week, I recommend: the draft research for my sustainability performance piece, Thinking Bigly. Do come if free on Mon 17 June at Museum of London, 6.30pm and Sat 22 June at Pleasance Theatre, 6pm. This is us trying on costumes... not our final choice: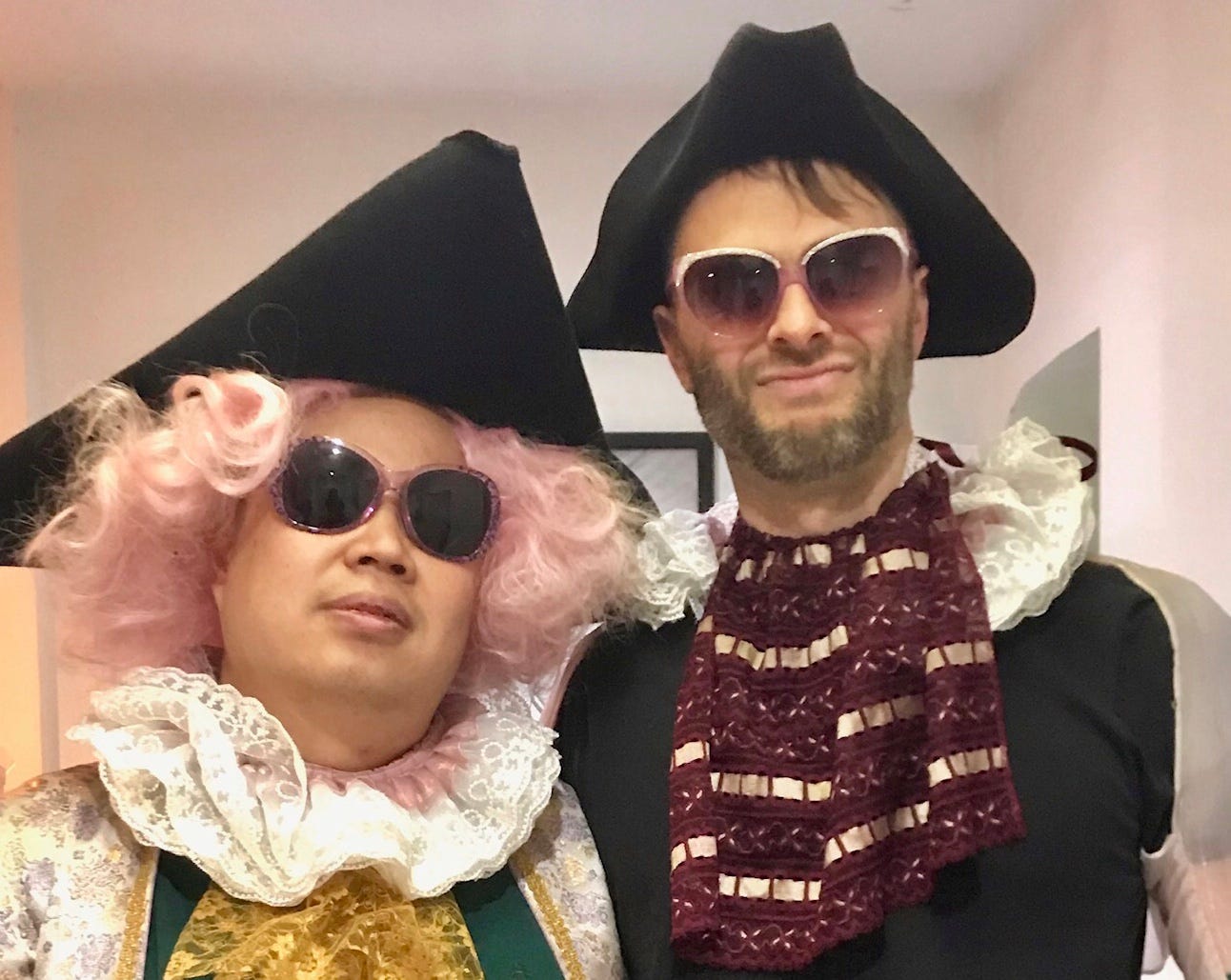 --->Booking open here, at the Museum, FREE. Code = Bigly.
Or message me for spot.
↠What a good UK tax system might look like
↠Top 20: most positive contribution to sustainable investment and corporate governance in 2018
↠Winning the sack race
↠Generation Rent everything
↠Ben Caldecott thoughtful criticisms on EU Taxonomy
↠New UK Impact Investing Institute looking for CEO
↠Lloyd's ESG IR job
↠Research internship: climate / slavery - Preventable Surprises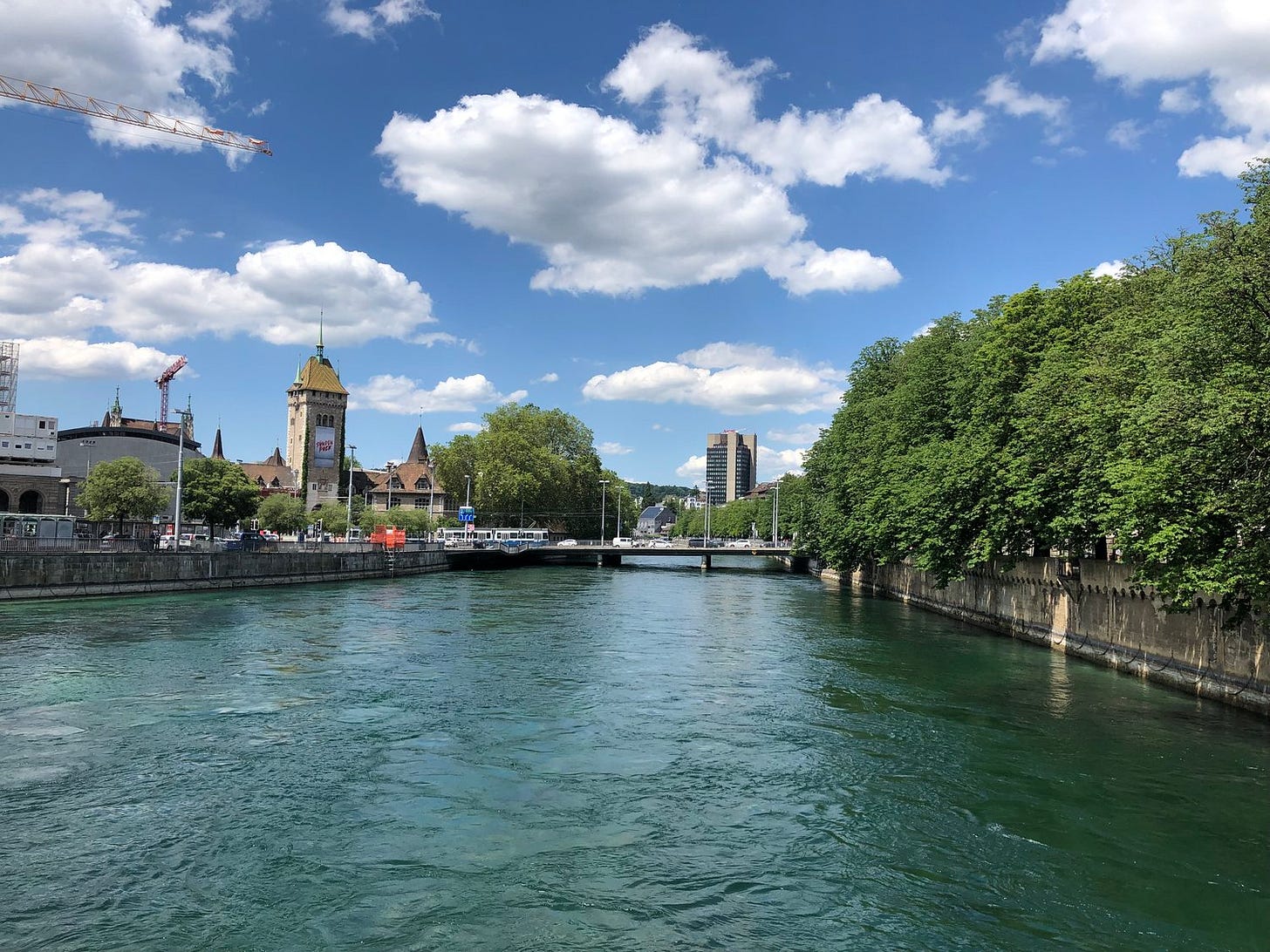 I was in Zurich this week. Embarrassingly I had to fly rather than train due to cost (£150 vs £400). The carbon offset for this strikes me as far too cheap (at £8). Zurich appeared to be a wealthy thriving happy city.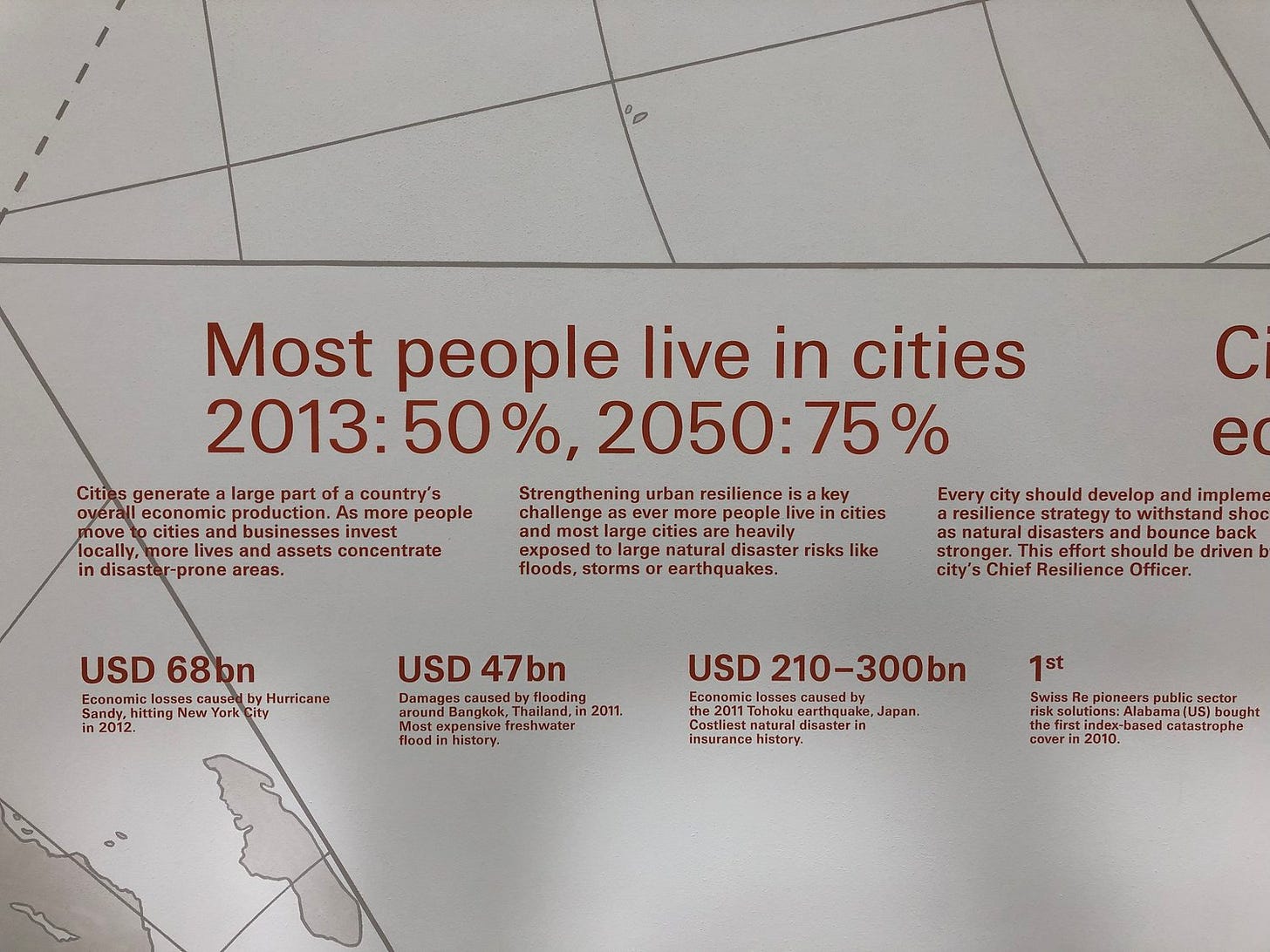 Outside the office of a large Swiss insurer I spotted this. And it's one of the reasons I am hopeful because "smart cities" design can have a big impact. Over 50% of people now live in cities.
Combining that with a small number of policies in 7 countries would impact half the problem on carbon emissions. and in 20 countries 75% of the problem.
In London, I part-attended one of the largest Responsible Investor conferences and met a few companies. Lots of new faces along with many old timers, some back for the first time in years. Still virtually no practicing portfolio fund managers in the room. Hmmm.

The growth of the conference is telling. Has the conversation moved on ? In some ways, it has. In many ways, it has not. And in that observation, in my view, it reflects the wider trends in business and society. Still lots of committed smart people.
I sneaked in the top 20 for "most positive contribution to sustainable investment and corporate governance in 2018" in IRRI / Extel. That's 15 years of surveys...
I held a lunch hosting IASB staff (global reporting standards) on the management commentary project. Reporting standards are a piece of the puzzle but like any one piece is no silver bullet.
***
I watched my son win a sack race. And more surprisingly "the javelin."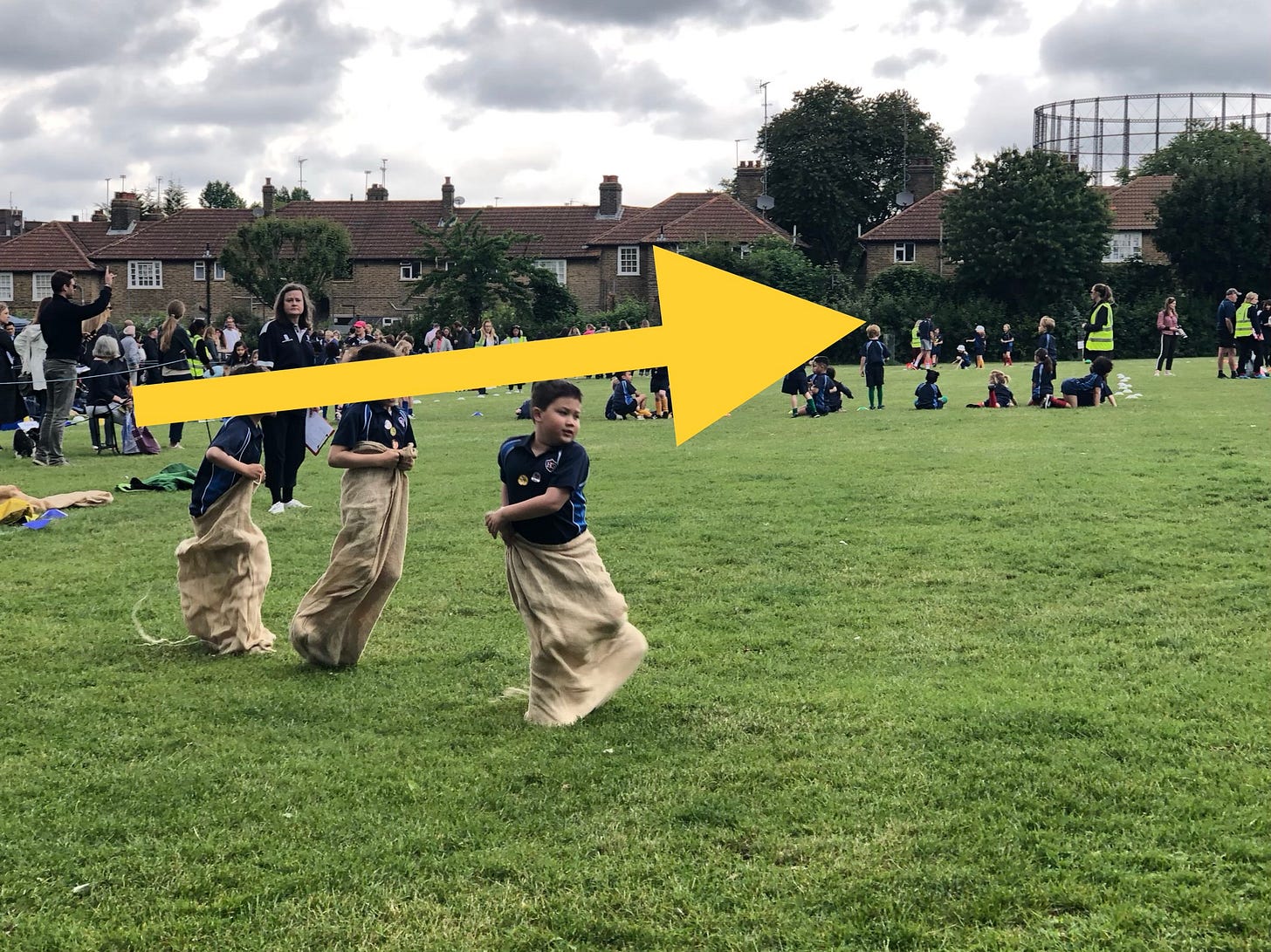 I've written several times about what we seem to know about "happiness", and the importance of experience over items. They live longer in our memory and give more enjoyment. (I had to resist the urge to video the experience but live it!)

The importance of purpose / meaning / connections / community for fulfilment / eudaimonia / contentedness-happiness over transactional immediate satisfaction (but that lack of immediate basic satisfaction eg persistent hunger, if it can't meet a hurdle is still a problem).

The recognition of challenges / failures / mistakes as part of the human condition but from that learning / improvement / fulfilment can come. So I'm glad I took a break from saving the world to be connected. You should too.

As eudomonia / happiness —> success not the the other way round.

***
On the R&D behind Thinking Bigly. (Below are ideas from Drawdown Project).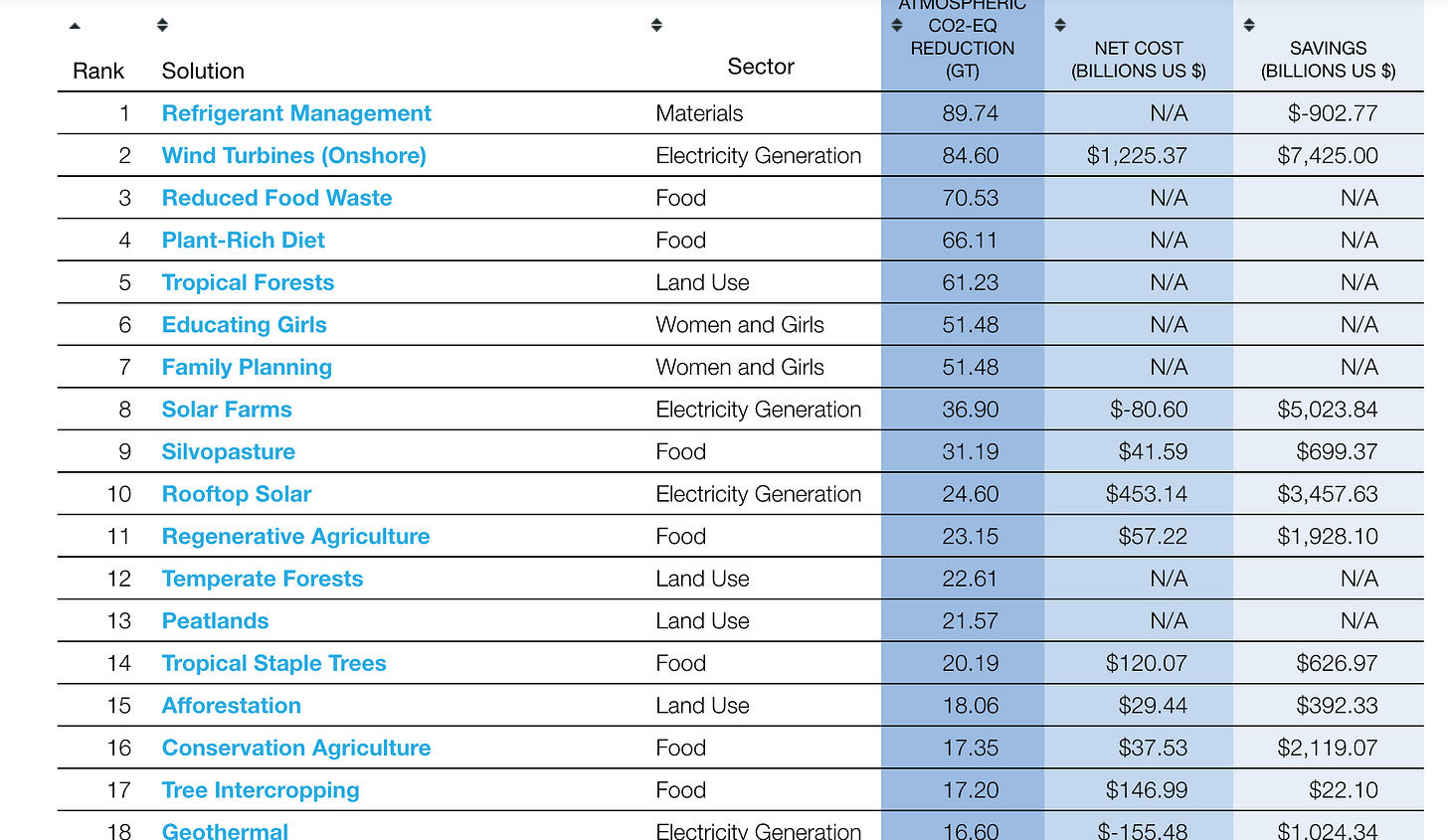 ↠Reduce/Reuse/Recycle/Waste less
↠Support culture and behaviour change
↠Support Innovation
↠Advocate for carbon pricing
↠Advocate for performance/efficiency standards
↠Think second order.
↠Discuss ideas with people who don't think like you
↠Petition

...Many areas will need to be solved by new innovation as well as a change in current practice. While on an individual level our impact is small, in aggregate the "Demand" or the consumer side of the challenge is 60% to 70% of the pie. Supply side is 30% of the problem.

This is tricky for multiple reasons. A critical difficulty for human economic development is that "economic growth" has been a major factor in supporting people out of poverty but that many challenges ask humans to consume less (much less in wealthy nations) as well as innovate more.

Several solutions to asking people to consume less (eg carbon taxes, use less coal) fall unequally across rich / poor people and rich / poor nations.

Other solutions rely on innovation we haven't invented yet, although there are many technologies we do have.

Most of the solutions on reducing the demand side require behavioural change that humans have found difficult to do.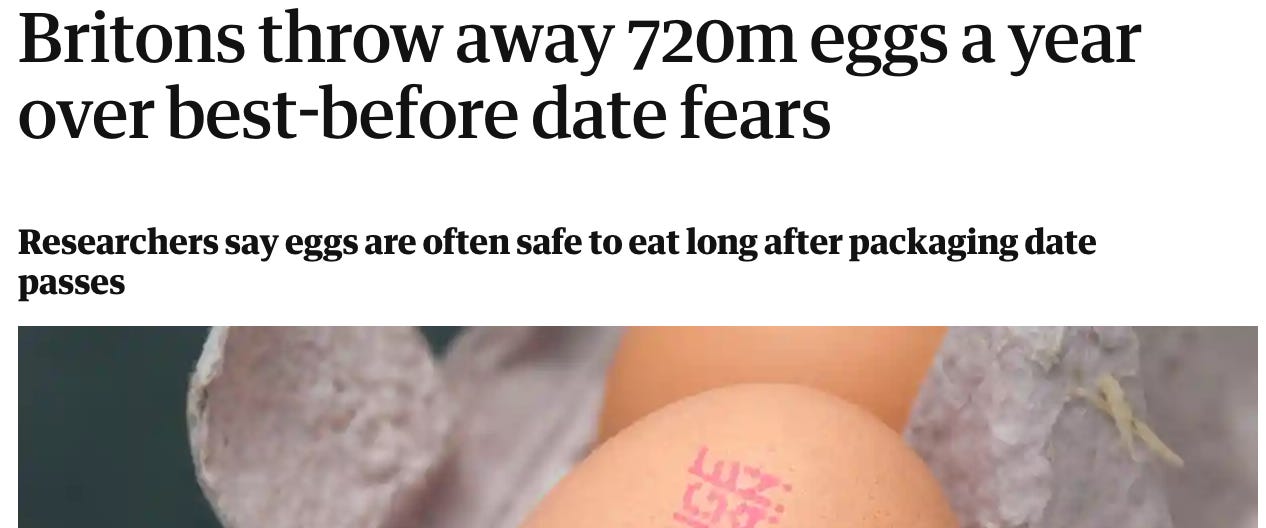 Certain solutions require second order (or higher) changes that go counter to other desired aims (for instance, food best before dates save a certain amount of lives from food poisoning (maybe a few hundred in the UK) but have increased food waste (in the hundreds of millions of tonnes, eg 80 million eggs wasted a year in the UK)....
Take a look at the draft sources for the R&D here. It's a 10 - 15 min read in total with a 2 min summary.
***
Please come to my June 17 Performance-Talk Thinking Bigly. If you want to see me only once this year make it this.
Booking open here, FREE. Code = Bigly. Or email me for a spot.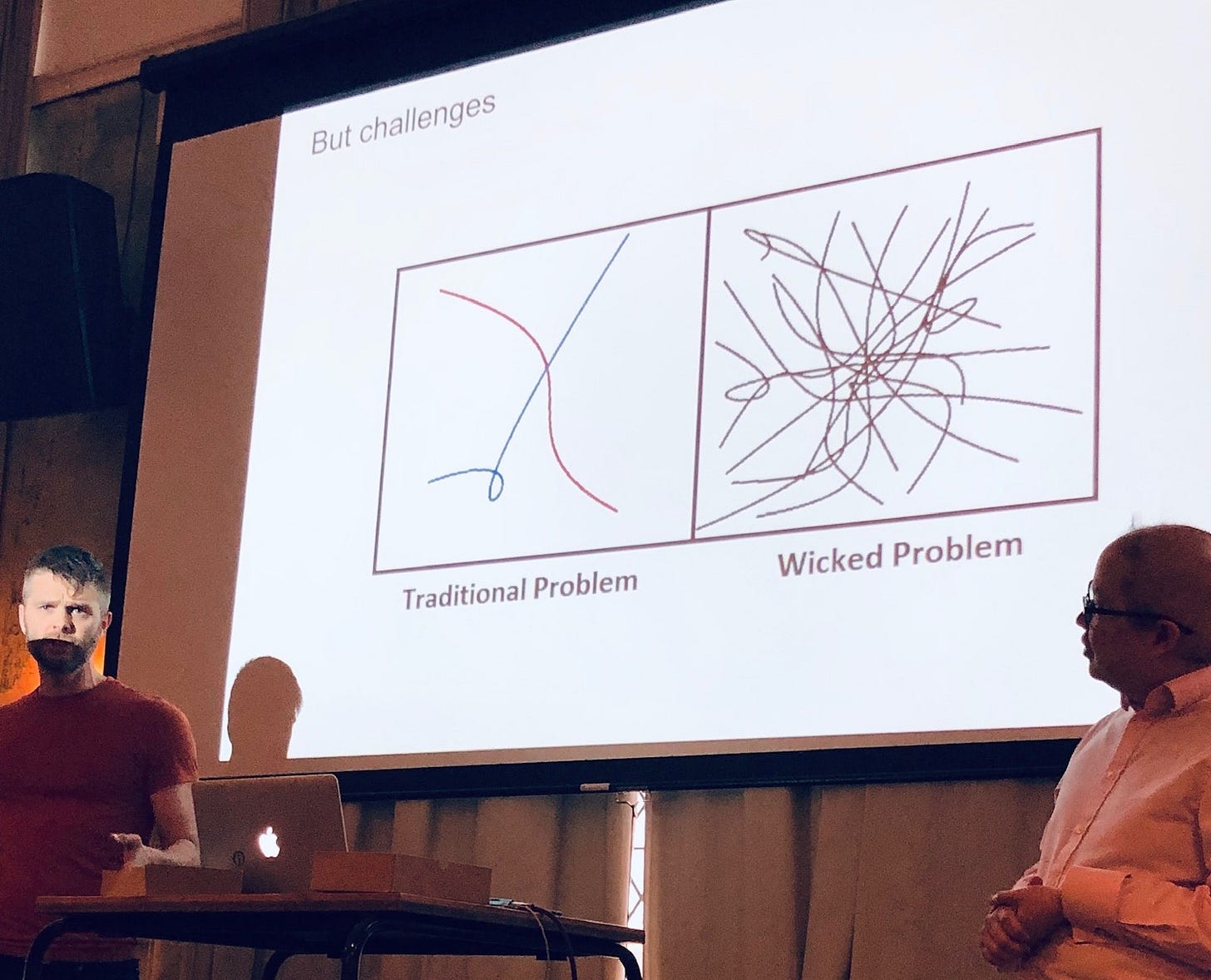 A theatre performance talk about sustainability and how you, finance and policy can be part of the solution. What reasons do we have to be hopeful in the current crisis moment? Brief details and a couple of pictures here: https://www.thendobetter.com/thinking-bigly

It's a form of anti-TED talk. The event is interactive and we speak to why the colour pink, koalas and interest rates; and second order thinking, plus cultural changes gives me hope on climate. Who wouldn't take notice of a dance-off between Beyonce, Trump and Kim ? Booking open here. FREE. Code = Bigly. Or email me for a spot.

***
Two tables on what a good UK tax system might look like based on the Mirlees 2011 report.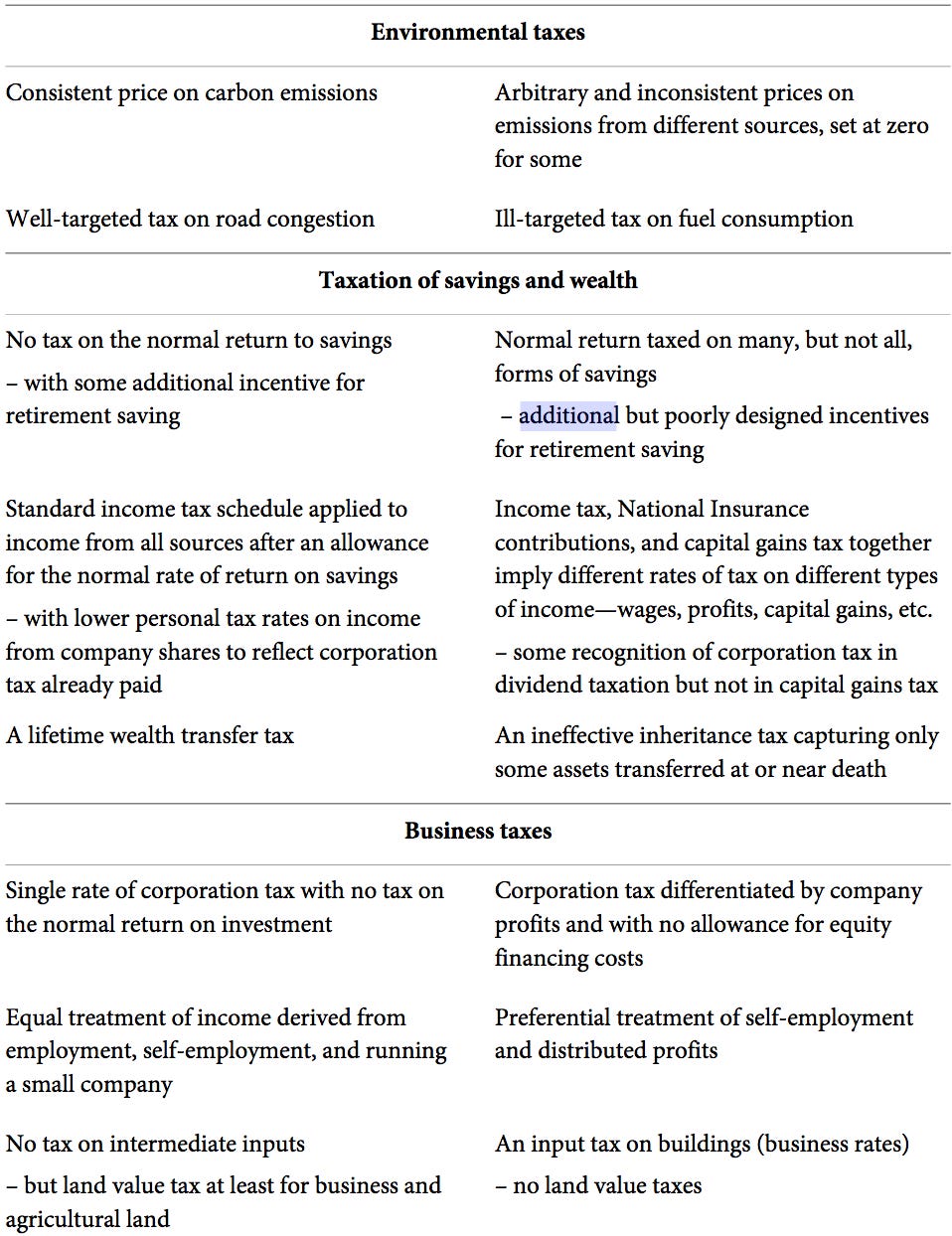 I note carbon pricing is in there along with a host of other ideas, many of which are supporting by policy folk of all colours. 1 min blog.
***
They See It. They Like It. They Want It. They Rent It. Owning nothing is now a luxury, thanks to a number of subscription start-ups. NYT

A look into generation rent and the business models it is spawning. I was aware of this trend but hadn't fully thought through some of the broader implications. https://www.nytimes.com/2019/06/08/style/rent-subscription-clothing-furniture.html

'Encourages laziness and disincentives ambition': Ben Caldecott shares his thoughts on the EU's green taxonomy and gives ten reasons why the current proposals are a bad idea.
Me: I think Ben C is pretty much right on all of this, unfortunately.
https://www.responsible-investor.com/home/article/encourages_laziness_and_disincentives_ambition_ben_caldecott_shares_his_tho/
Research internship - climate / slavery. Preventable Surprises is starting a new programme to focus on the analogy between slavery and the climate crisis: https://preventablesurprises.com/publications/blog/research-internship-climate-slavery/
This scientist couple created an airborne observatory to map tropical forests. Now they're using it to identify threatened reefs. To Map a Coral Reef, Peel Back the Seawater - The New York Times. https://www.nytimes.com/2019/06/10/science/coral-reefs-mapping-biodiversity.html
Lloyds Banking Group: Director of Investor Relations, ESG (London | CloseDate: 20 June) £108k+. A new opportunity has arisen as a Director within the Investor Relations team leading the external engagement with investors on Environmental, Social & Governance (ESG) matters. Link here: https://lbg.wd3.myworkdayjobs.com/en-US/lbg_Careers/job/London/Director-of-Investor-Relations--ESG_020437 or If connected you can reach out to Douglas Radcliffe
The Treasury Committee has launched an inquiry into the decarbonisation of the UK economy and green finance. The Committee will scrutinise the role of HM Treasury, regulators and financial services firms in supporting the Government's climate change commitments. It will also examine the economic potential of decarbonisation for the UK economy in terms of job creation and growth.
https://www.parliament.uk/business/committees/committees-a-z/commons-select/treasury-committee/inquiries1/parliament-2017/decarbonisation-of-uk-economy-and-green-finance-17-19/

☪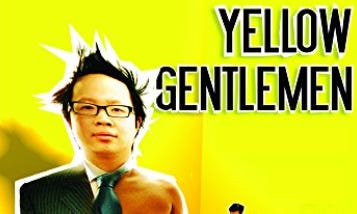 I've re-issued my 2006 play, Yellow Gentlemen (4 stars in Time Out and is one of my more personal works about the night immigrant Tommy Lee is dying). Buy it for laughs on Kindle for the price of a coffee. All profits to charity. I've only sold a few copies at the price of a coffee - 1.99.

☪
The Places in Between is a travel narrative by British writer and (as of 2019) UK Member of Parliament (and PM hopeful) Rory Stewart, detailing his solo walk across north-central Afghanistan in 2002. The below is the Minaret of Jam that he came across. You can listen to my 45 min radio play based on his book here: www.thendobetter.com/places-in-between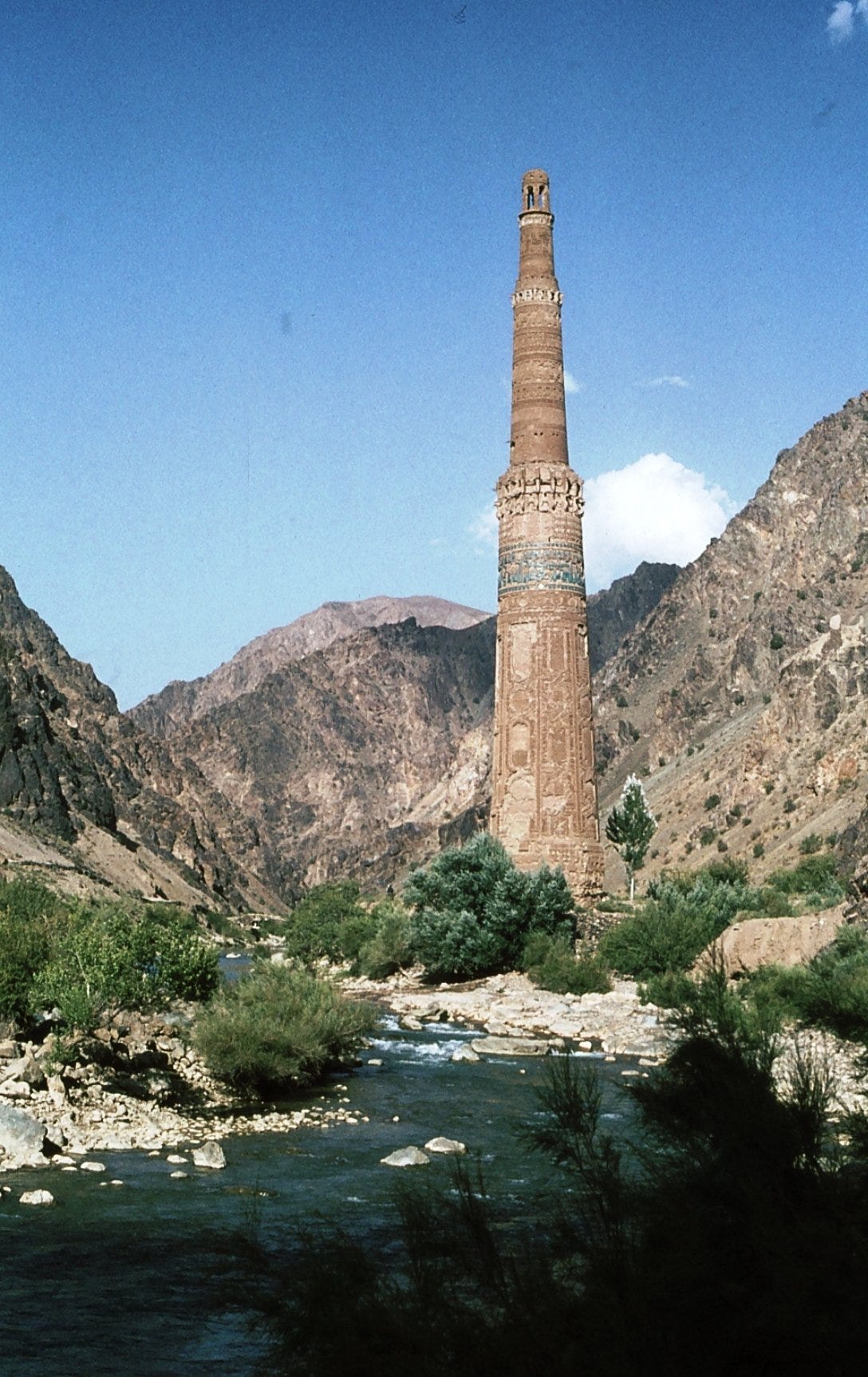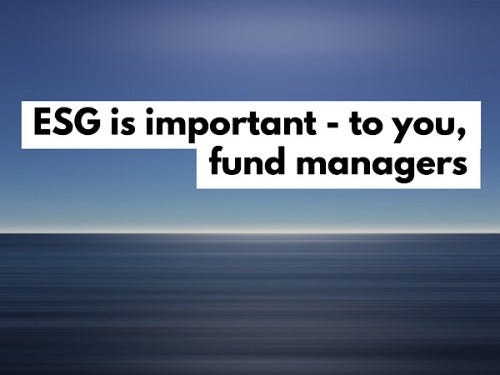 "...Through a long-term orientation and stewardship, this is the time for active investment managers to show their worth. It starts with asking the right long-term business questions. Some companies are giving us answers, but are we really listening?"
My full opinion article in the FT. (3 mins, behind paywall, but you get a free article or email me and I can send you a copy)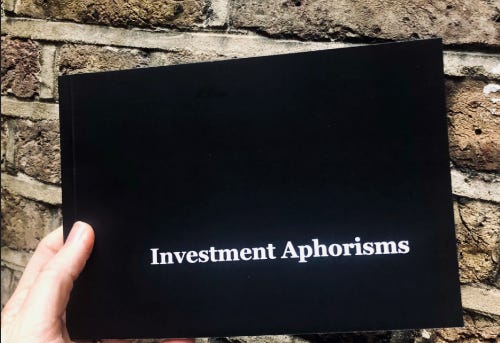 Find out more about my aphorism book and contact me for a copy.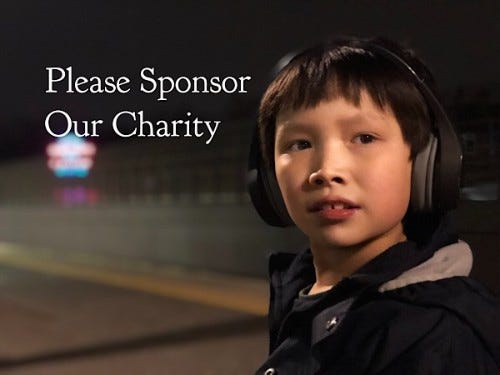 We've help found Focus West London, a Saturday club for autistic children. Children learn vital play, social and language skills in a fun and child-centred environment. Every child is provided with a volunteer therapist trained in a highly effective behavioural intervention. It's a difficult climate for charitable organisations like Focus, so your donation really matters.

Details are here. THANK YOU!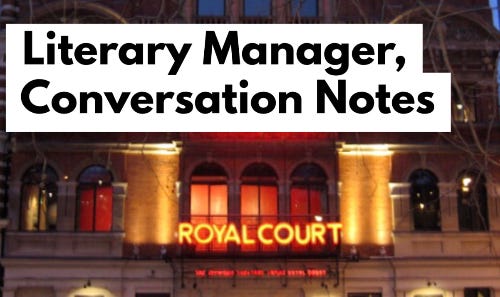 Notes from a conversation with former Royal Court Lit. Manager.