Best game ever? | Dying Bucket Makers |  Legalised Aborton Cuts Crime  |  Impact Institute looking for CEO  |  Charity Thank you calls don't work

Hi - If you want to read only 1 or 2 blogs this week, I recommend: why Dreams might be one the best video games of its generation and the dying art of hand crafted bucket making in Japan.

If you want a 45 minute listen go for my radio play on Prime Minister hopeful Rory Stewart's walk across Afghanistan just after the Taliban fell, in 2002.
↠My Performance-Lecture, Thinking Bigly, 17 June.
--->Booking open here, FREE. Code = Bigly. If you come to only one event of mine this year. Make it this one.
↠Dreams: Best Video Game of its generation
↠Last bucket makers of Japan
↠Legalised Abortion cuts crime: redux
↠Charity: Thank you calls don't increase donations
↠US Tax Cuts: No real macro boost
↠New UK Impact Investing Institute looking for CEO
↠Benefits of collective engagement
↠More EV charging sites in UK than petrol stations
↠Unintended costs of GPDR are astronomical
↠AI now beats humans at a variety of team games
↠An autistic boy meltdown, an employee's soothing act of solidarity went viral.
↠Emma John: Discovering Bluegrass in America
↠David Finnigan: Kill Climate Deniers
David Finnigan's play at the Pleasance, Kill Climate Deniers was an astronomical ball of fun. I don't/can't really review friend's plays but if you want to laugh a lot, be provoked a bit, be reminded of 80s and 90s seminal music tracks and have a dose of "meta" authorial voice then go! I recommend.

It also might be that a complete stranger intervenes to to fictionally save your life.It happened to me. Thanks audience stranger who I will never know and never see again. Details here: https://www.pleasance.co.uk/event/kill-climate-deniers#overview until 28 June, London.

My friend Emma John has a second book out. Here she recounts her experiences of Bluegrass music in the south of America. Her first book was about her cricket obsession and cricket fans should listen to her podcast the Spin: https://www.theguardian.com/sport/series/the-spin-podcast and her book here (Waterstones).

I watched Salt at the Royal Court. I'm currently a fan of the narrated performance (with elements coming into my show Thinking Bigly) and found it a very powerful narrative. It had an actor performing taking over from the author. I'd like to have seen both. Still the legacy of slavery hangs over much of humanity and with so much else, I wonder how we move past.

The Institute for Impact Investing was launched recently. They are looking for a CEO. It's an amazing role if you are at the stage of taking on a job like that. I hear from some that there are not enough opportunities in impact. I disagree especially if you consider second degree impact work. However, I do think financial capital is only one of the ingredients needed in VC or impact. Social/human/relationship capital are as important if not more important today. Details on CEO job here (18 June deadline).
***
Please come to my June 17 Performance-Talk Thinking Bigly. If you want to see me only once this year make it this.
Booking open here, FREE. Code = Bigly. Or email me for a spot.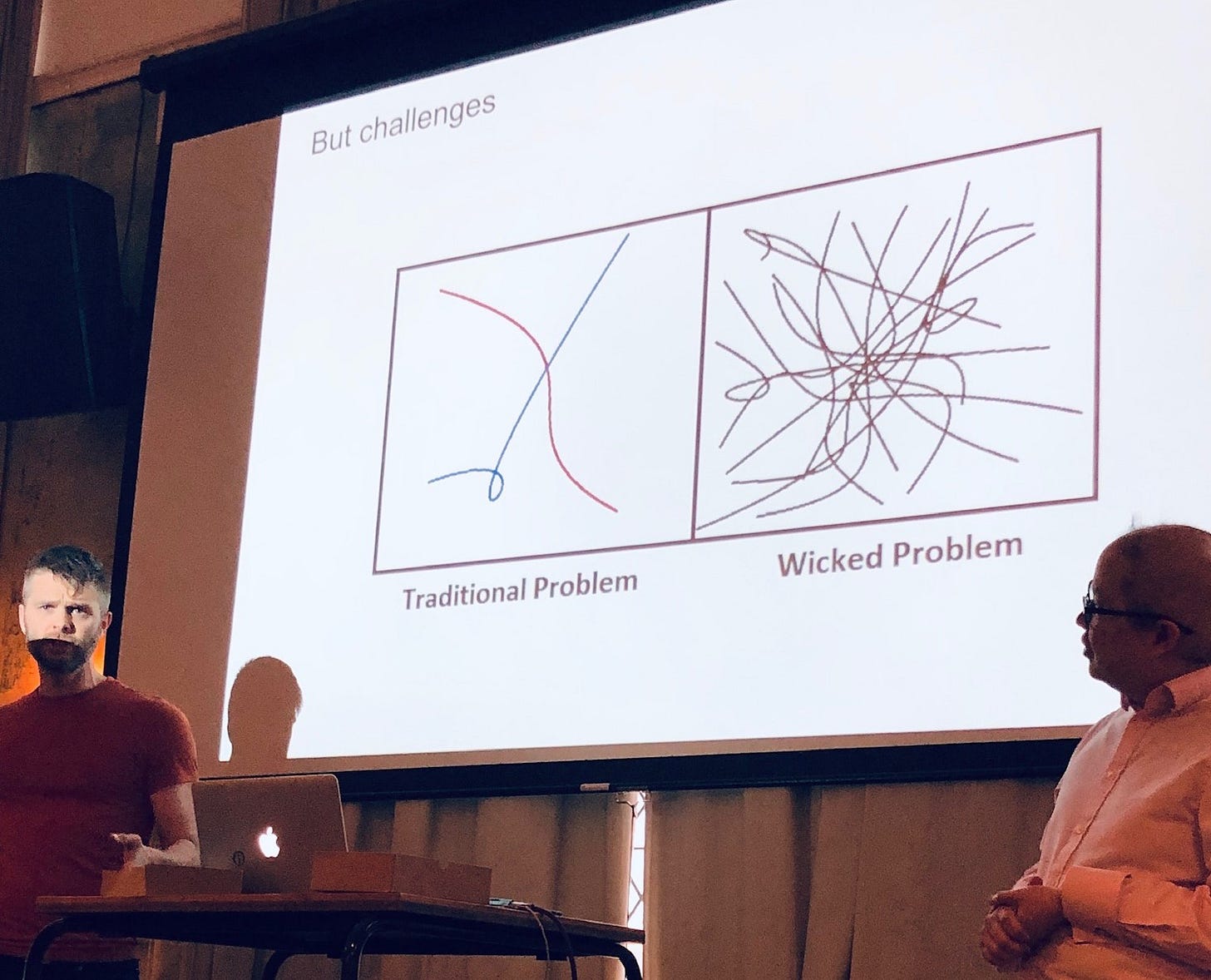 A theatre performance talk about sustainability and how you, finance and policy can be part of the solution. What reasons do we have to be hopeful in the current crisis moment? Brief details and a couple of pictures here: https://www.thendobetter.com/thinking-bigly

It's a form of anti-TED talk. The event is interactive and we speak to why the colour pink, koalas and interest rates; and second order thinking, plus cultural changes gives me hope on climate. Who wouldn't take notice of a dance-off between Beyonce, Trump and Kim ? Booking open here. FREE. Code = Bigly. Or email me for a spot.

***
"...But I, being poor, have only my dreams;
I have spread my dreams under your feet;
Tread softly because you tread on my dreams." Yeats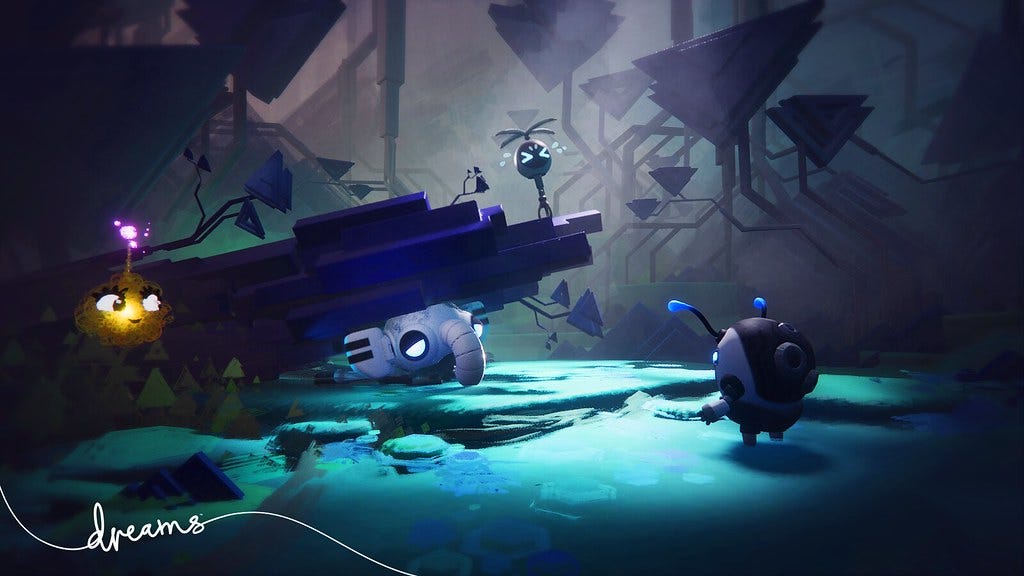 Dreams might be one of the best video games of this generation. It's a game for our times because at its heart it's about creation over destruction, it's about community over disunity, it's about our hopes and dreams over our fears.
The older generations have trouble understanding the community of younger generations. Youth find this perplexing because weren't the old, young once?
My generation had no mobile phones at university. Instant messaging did not exist. There was no Minecraft.
My parents didn't understand the music I listened to. I imagine much like their grandparents. And so it will come to pass with me and my children.... (a 2 min blog on games and why this game is so important: https://www.thendobetter.com/arts/2019/5/16/dreams-one-of-the-best-games-of-its-generation)
***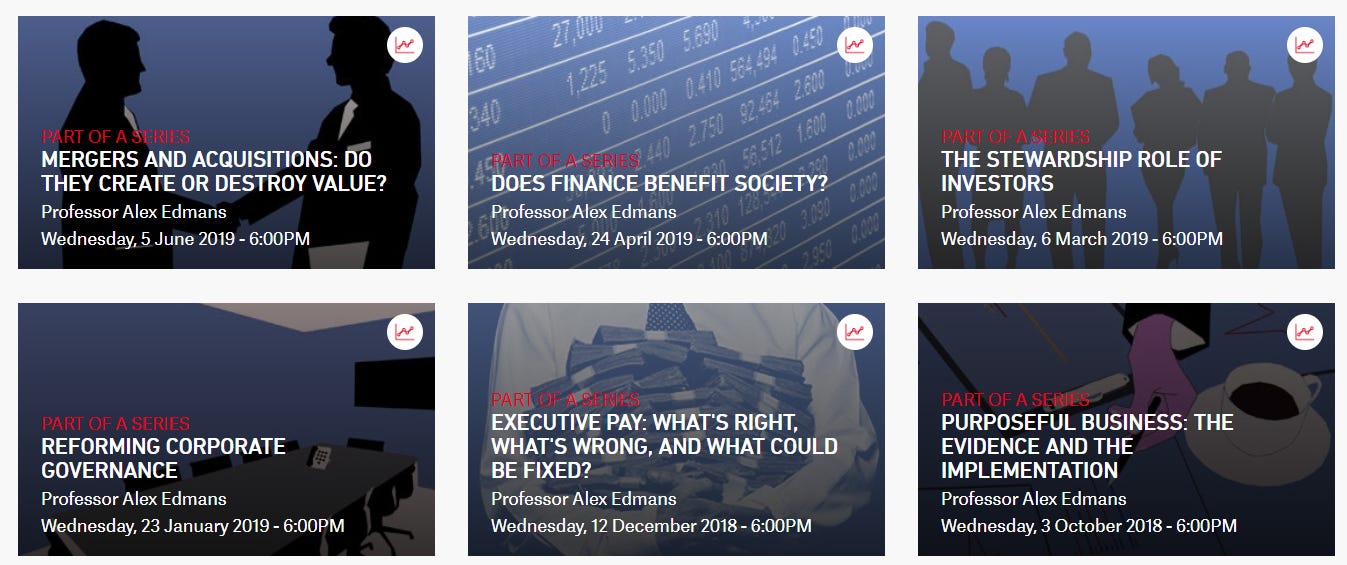 I saw Prof. Alex Edman's (LBS prof, governance expert) latest Gresham lecture, as always clear and thought provoking on the value (or not) of business M&A. Catch his whole series here. Plus his recent article om Kodak and the importance of proactive governance...good corporate governance is not simply about avoiding mistakes, but about taking a proactive, innovative approach even when the picture seems full of colour: https://economia.icaew.com/opinion/june-2019/kodak-and-the-importance-of-proactive-governance
***
"The U.S. economy's strong 2018 performance happened without much help from the massive tax cut President Donald Trump ushered through the previous year, according to a study released this week by CRS."
https://www.everycrsreport.com/reports/R45736.html (Long Study)
***

Crime rates in the U.S. have fallen by about half since the early 1990s. A new working paper from the National Bureau of Economic Research finds that legalized abortion following the Supreme Court's landmark Roe v. Wade decision in 1973 accounts for 45% of the decline in crime rates over the past two/three decades.

Me: This debate has been going around for a while and these authors update their orginal 2001 work. Much like slavery ,abortion has moved (always has been?) into the realm of socio-politics rather "economics", but interested to note the economics arguments that are made. Full paper here: https://bfi.uchicago.edu/wp-content/uploads/BFI_WP_201975.pdf

***
Range anxiety? EV charging sites now outnumber petrol stations | Good Energy

Me:The transition in the UK is underway. More EV sites than petrol stations (though there are more individual pumps as each stations has 4 to 12 pumps) according to this study.
https://www.goodenergy.co.uk/blog/2019/05/29/range-anxiety-ev-charging-sites-now-outnumber-petrol-stations/
***
Would love to know the benefit/cost on GDPR. I've seen some of the (moderate) costs in small arts and charity organisations and I have not seen any benefits from the stakeholders of those small organisations. This (pro-market) author has collated together some of the costs and suggests they are astronomical. I worry the latest EU update on copyright and digital is going to have a negative benefit/cost as well.
https://truthonthemarket.com/2019/05/24/gdpr-after-one-year-costs-and-unintended-consequences/
***
Study on if thanking donors has any impact on donating. Answer = No (which is unexpected to me). "Calling to thank donors is a key fundraising strategy in the non-profit sector. Yet the effectiveness of these calls remains untested. We report on field experiments with public television stations and a national non-profit in which new donors were randomized to receive a thank-you call or not. The experiments involved about 600,000 donors and 500,000 thank-you calls over 6 years. We found a precisely estimated null effect of calls on subsequent giving. This result is in stark contrast to the incentivized forecasts of fundraising professionals and the general public, who anticipated that calls would increase donor retention by about 80%." Samek, Anya and Longfield, Chuck, Do Thank-You Calls Increase Charitable Giving? Expert Forecasts and Field Experimental Evidence (April 13, 2019). Available at SSRN: https://ssrn.com/abstract=3371327
***
Washington Post | An autistic boy had a meltdown at a theme park, and an employee's simple, soothing act of solidarity went viral. A Universal employee who had been working the Spider-Man ride rushed up and said it was all right for Ralph to stay on the ground as he screamed and sobbed. "She got down on the floor WITH HIM," the mom wrote. https://www.washingtonpost.com/lifestyle/2019/06/07/theme-park-employee-lay-down-ground-next-an-autistic-boy-having-meltdown-her-act-solidarity-went-viral/

Study examining collective engagement: We examine how an investor collective action organization (ICAO) enhances activism by institutional investors....We conclude that institutional investors improve governance outcomes through collective action. https://papers.ssrn.com/sol3/papers.cfm?abstract_id=2635662


DeepMind Can Now Beat Us at Multiplayer Games, Too. Chess and Go were child's play. Now A.I. is winning at capture the flag. Will such skills translate to the real world?https://www.nytimes.com/2019/05/30/science/deep-mind-artificial-intelligence.html

A look at the differences between Gen Z and Y.
Generation Z. A look at their different qualities versus Millennials
***
A look at some of the last handmade buckets in Japan.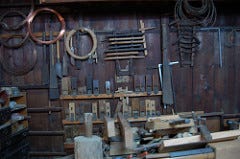 We are called playwrights – like shipwrights – this naming suggests we playwrights are craftsmen. Practical before "artistic" although there is much art in a beautifully wrought ship. The name cartwright is passed down the generations in England. (I wrote the bluk of this post in 2006, and I think the bucket maker below is still alive) I believe the craft is called Oke and the makers are called okeyasan. In England, we used to call them coopers.
Perhaps this is one reason why I have always felt an affinity for craftsmen and artisans. In Japan, before machines, before plastic, buckets were made by hand. These were small tub buckets for washing, large barrel buckets for making pickles, special well buckets for shrines and holy water, all forms of buckets.
No nails are used. Special tools place the pieces of wood to exact shape, so that they can slot together to produce a water tight bucket. Added strength is given by a bamboo or copper ring.
The wood is specially chosen, the right type of cedar or cypress is chosen, and all the elements are crafted by hand. ... (a 4 min blog on bucket making and how we value crafted arts: https://www.thendobetter.com/arts/2017/7/29/last-makers-in-kyoto )

☪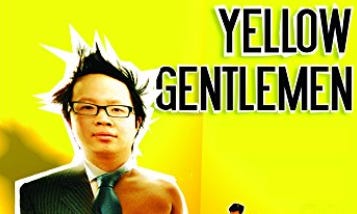 I've re-issued my 2006 play, Yellow Gentlemen (4 stars in Time Out and is one of my more personal works about the night immigrant Tommy Lee is dying). Buy it for laughs on Kindle for the price of a coffee. All profits to charity. I've only sold a few copies at the price of a coffee - 1.99.

☪
The Places in Between is a travel narrative by British writer and (as of 2019) UK Member of Parliament (and PM hopeful) Rory Stewart, detailing his solo walk across north-central Afghanistan in 2002. The below is the Minaret of Jam that he came across. You can listen to my 45 min radio play based on his book here: www.thendobetter.com/places-in-between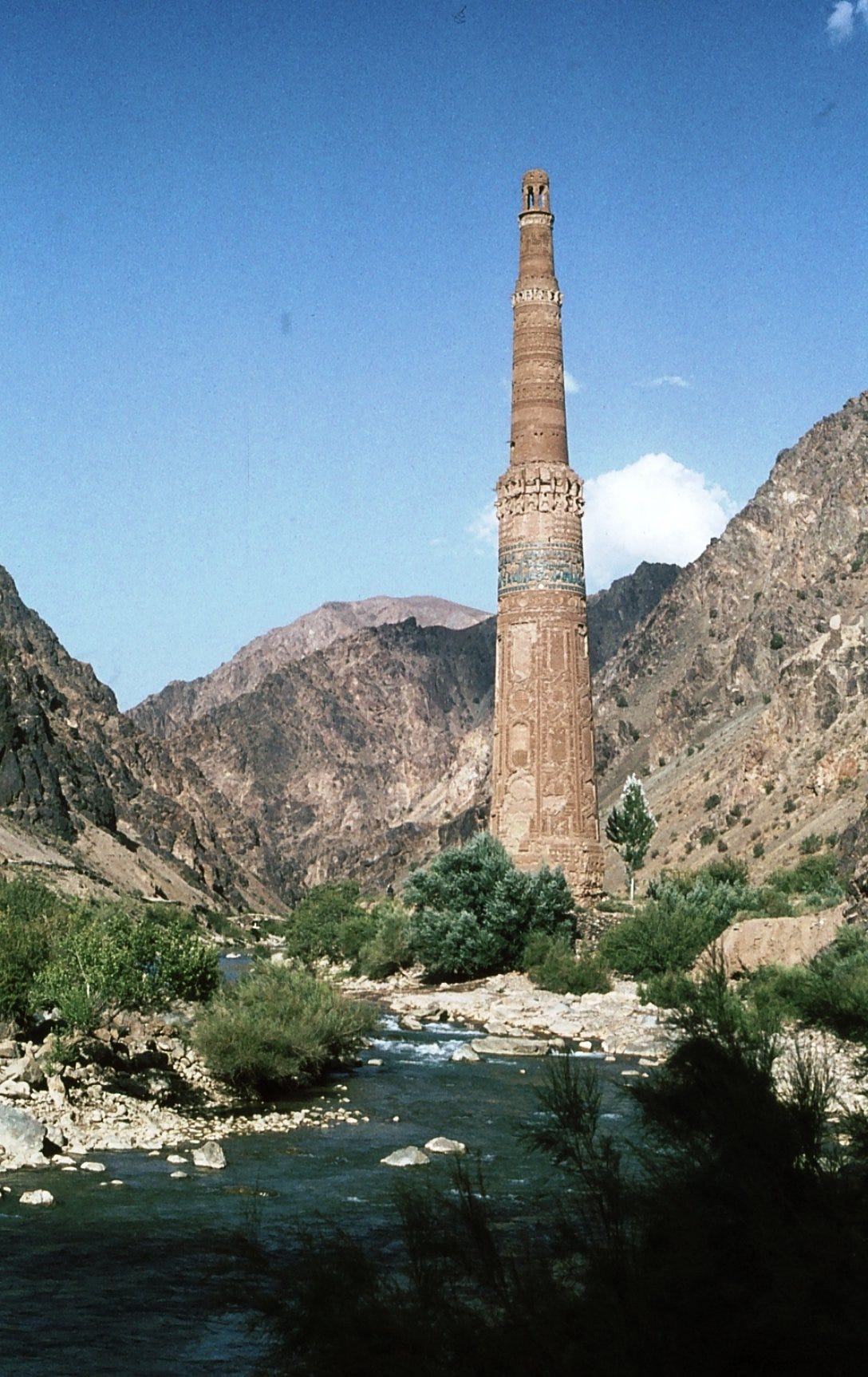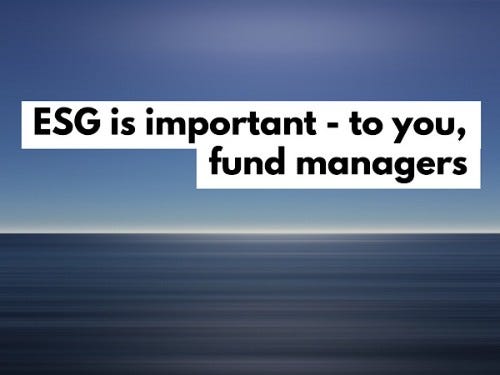 "...Through a long-term orientation and stewardship, this is the time for active investment managers to show their worth. It starts with asking the right long-term business questions. Some companies are giving us answers, but are we really listening?"
My full opinion article in the FT. (3 mins, behind paywall, but you get a free article or email me and I can send you a copy)
Find out more about my aphorism book and contact me for a copy.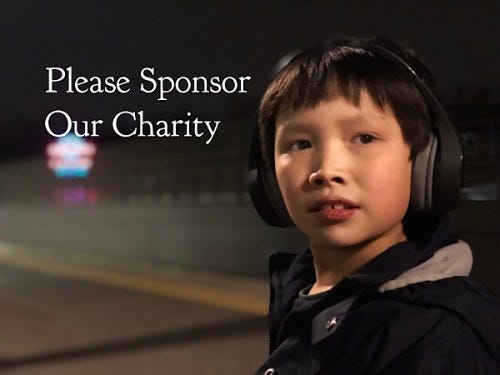 We've help found Focus West London, a Saturday club for autistic children. Children learn vital play, social and language skills in a fun and child-centred environment. Every child is provided with a volunteer therapist trained in a highly effective behavioural intervention. It's a difficult climate for charitable organisations like Focus, so your donation really matters.

Details are here. THANK YOU!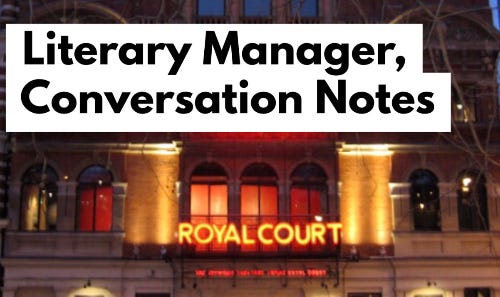 Notes from a conversation with former Royal Court Lit. Manager.