Best Diet? | My R4 play |  New Zealand beyond GDP  |  Sustainability Meet-up | Asian Granny | Egg that broke Instagram

Hi
↠ Food, diet & sustainability: EAT-Lancet paper – will we really go veg heavy?
↠New Zealand looks at extra-financials capital
↠My Asian Granny
↠Egg that broke Instagram
↠Small teams vs large teams and innovation effects
↠Universal Basic Income, the Finland Experiment
↠Link to my radio play: Places In Between
↠UK Grants for Arts; Radio Drama funding,
↠Decision a Day
↠My friend's Kickstarter
Links: Examining Facebook moderators | Reading in an age of digital | Fitting into an Elite US Private college
The one piece of theatre I was scheduled to see this last month was unexpectedly cancelled (Jesus Hopped the A Train, Young Vic). Ho hum. The investment work continues apace especially with engagement and management meetings. The wider system engagement work with interactions on the Stewardship code.
Interested parties should read Prof. Alex Edmans submission on the important of exit/selling as a governance mechanism. Do submit a response to the FRC and FCA consultations on Stewardship if it is important to you.
Dates to note: On March 21 I'm holding a small Sustainability Meet up in London, sign up here. Unlike a mingle this is more for those with a Sustainability theme.
Date change: My performance lecture with David Finnigan is now scheduled for 17 June, 6.30pm, Museum of London. Draft Title: Guide to Save the World. Here I will explain why the colour pink leaves me hopeful. Hint: It's because cultural change – inter subjective myths - can happen faster than you think.
I'm in Boston March 9 to March 15. I'm hosting a Sustainability Dinner on March 13, if you are interested and in Boston, let me know. Also, I'm at a healthcare conference, so also open to speaking about leading healthcare ideas and as always any theatre and writing.
***
A comprehensive look at the food system with proposals that encompass sustainability and can feed the world.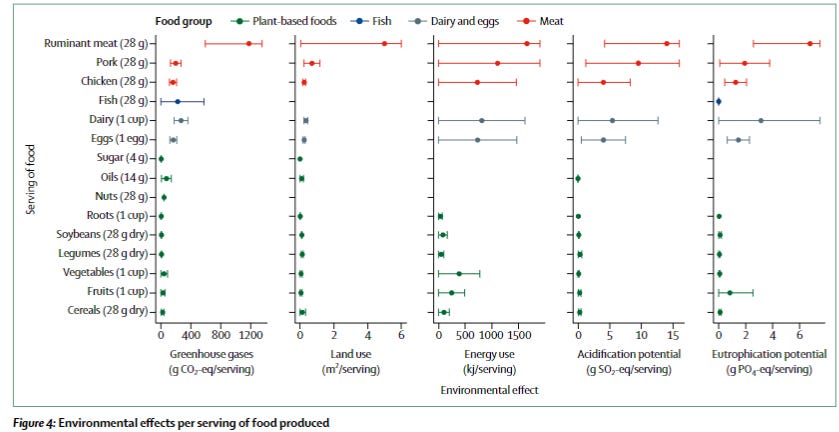 If humans are to sustainably feed a 10bn+ population and stay within natural capital bounds we will need to think more on this. The difficulty here is the cultural change needed to de-emphasise beef (esp grain fed) and red meat. Food waste and appropriate amount of eating seem easier wins.
The reference diet largely consists of:
vegetables, fruits, whole grains, legumes, nuts, and unsaturated oils,

includes a low to moderate amount of seafood and poultry,

includes no or a low quantity of red meat, processed meat, added sugar, refined grains, and starchy vegetables.
So that's potatoes and cassava out.... It's a long 4 to 8 min read on what a large set of cross disclipline experts think about food, diet and sustainabilty. Blog here with links to papers.

***
New Zealand to look at extra-financial capitals.
Me: most economists agree GDP is an incomplete measure so it's notable to see how New Zealand are trying to take it one step further.

"Our vision is focused on higher living standards for New Zealanders. Achieving this requires growing the country's human, social, natural, and financial/physical capitals which together represent New Zealand's economic capital. Our vision is to be a world-class Treasury working for higher living standards for New Zealanders."

2 min Blog with video from the NZ PM here.

***
A reflection on my Asian Granny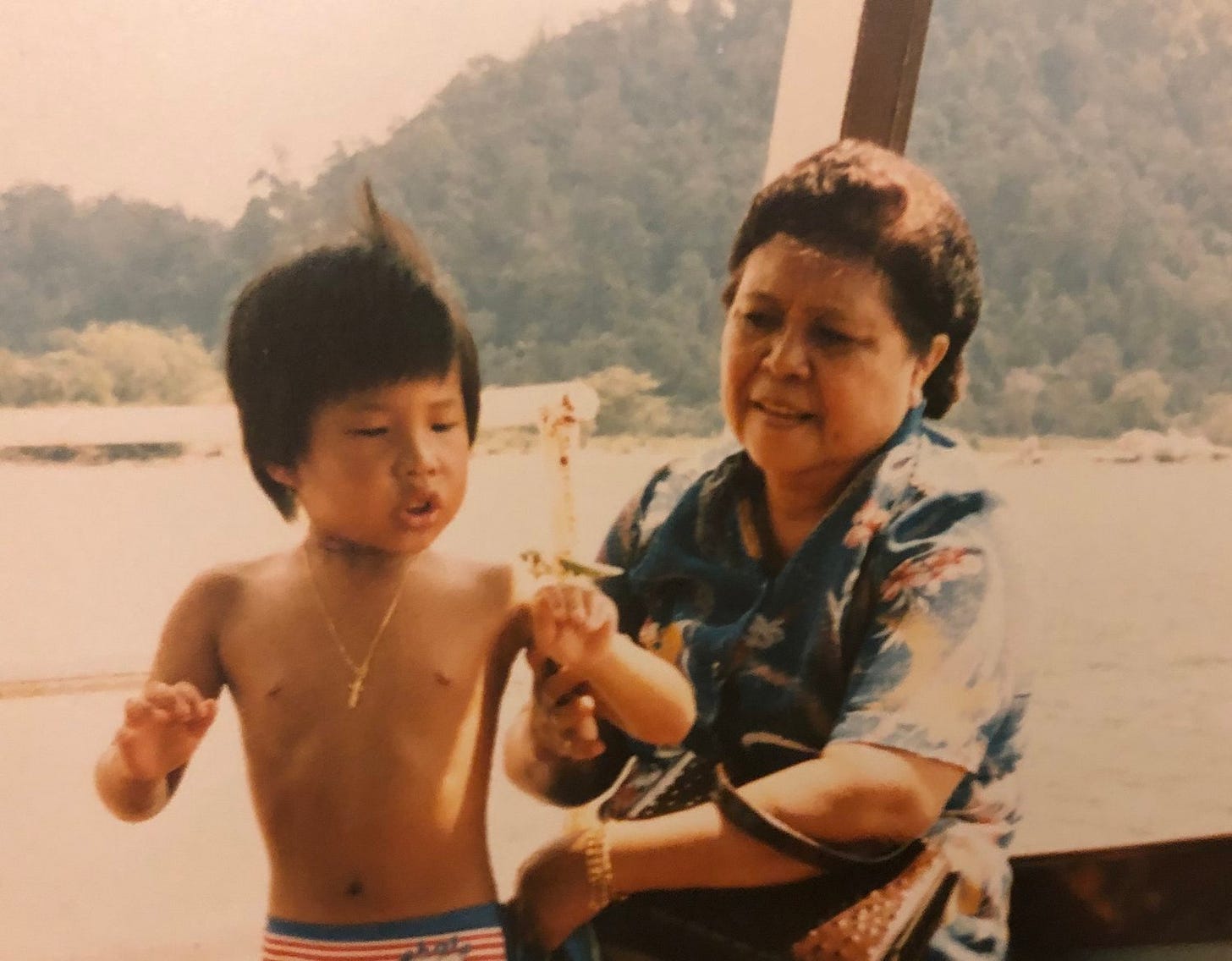 Authentic and great writing of characters and stories does need to be at the heart of work. Do I mind blue people writing about green people? Not if the work is good.

But there are legitimate questions on how commissioners can decide on what is great writing, what audiences are served and fair opportunities.

So I was asked to reflect on my Asian Granny.

Everyone's grannies in the universal are extraordinary. They are complex and nuanced in the local. Mine brought up 5 children. She sewed, she cooked, she upholstered, she hustled - an entrepreneur before we thought of entrepreneurs - cooking feasts for local embassies, making cakes for occasions - pineapple tarts were a favourite - she wore a gold belt which was traded up and down in size as her personal savings and investment account.

1 min Blog here.

***
Most young Instagram users know about the egg, Eugene. Do you ?
Why an egg? Mr. Godfrey explained: "An egg has no gender, race or religion. An egg is an egg, it's universal." 1 min blog on the Egg that broke Instagram and the NYT profile.
***
Large teams develop and small teams disrupt science and technology | Nature
Analyses of the output produced by large versus small teams of researchers and innovators demonstrate that their work differs systematically in the extent to which it disrupts or develops existing science and technology.

Me: Large teams do more incremental innovation. Small teams do more break-through innovations (which last further into the future, when it works…). Ties in anecdotally to what we know about large company innovation vs smaller tech and biotech innovation (and the high risk, high reward nature of smaller teams / companies). But you need both for a healthy innovation ecosystem.

That smaller teams do more "break-through" innovation is unsurprising based on the anecdotes I've heard from biotech, tech and creative arts world.
Nature letter here: https://www.nature.com/articles/s41586-019-0941-9
Full paper accessible here: https://arxiv.org/ftp/arxiv/papers/1709/1709.02445.pdf

Smaller teams do more "break-through" innovation is unsurprising based on the anecdotes I've heard from biotech, tech and creative arts world.

***

Collection of recent articles reflecting on the Universal Basic Income experiment of Finland. Conclusion: doesn't help or hinder you in finding work but you feel happier. 2 min blog and links here.

***
The Verge | The secret lives of Facebook moderators in America

Me: Eye opening account of the cost and process of moderating content on Facebook via Cognizant.
https://www.theverge.com/2019/2/25/18229714/cognizant-facebook-content-moderator-interviews-trauma-working-conditions-arizona
***
The Paris Review | Reading in the Age of Constant Distraction
Twenty-five years ago, Sven Birkerts published "The Gutenberg Elegies: The Fate of Reading in an Electronic Age." Have his fears and projections come to pass?
Me: Every age seemingly has more distractions from newspapers to tv to ebooks. The effects seem to play out in unexpected ways. https://www.theparisreview.org/blog/2019/02/08/reading-in-the-age-of-constant-distraction/
***

The power of brands, conscious and unconscious | knowablemagazine.org
Economists explore the complex forces that shape what ends up in your shopping cart and how that might change in the online marketplace

Me: Why brands have such power and value, how they gain it or lost it, is fascinating. This is a look for an economist's lens. https://www.knowablemagazine.org/article/society/2019/power-brands-conscious-and-unconscious
***
Longreads | Alison Stine | Class Dismissed
When she attends an elite private college on scholarship, Alison Stine discovers that education isn't quite the equalizer she expected it to be.

Me: Being poor and different is really tough. I don't know the solutions, but the education system does seem to failing many. 8 min long read: https://longreads.com/2019/02/19/class-dismissed/
***
Funding for radio drama / Audible
Audible has announced the establishment of fund up to $5 million ("Theater Fund") dedicated to the commission and development of innovative English-language works from playwrights around the globe. The fund will support the creation of one- and two-person audio plays driven by language and voice, in keeping with Audible's core commitment to elevating listening experiences through powerful performances of brilliantly composed words.

Me: I think radio drama can be a very powerful form. (I have 2 radio plays which went on BBC Radio, BBC World Service). Radio drama output is done and although podcasts are up, I think this project could yield some interesting work for audible. Plus, writers, it's another possible gig!
https://www.audible.com/ep/audible-theater

***
My Friend's Kickstarter: AUTOMAT questions our relationship with consumerism and technology.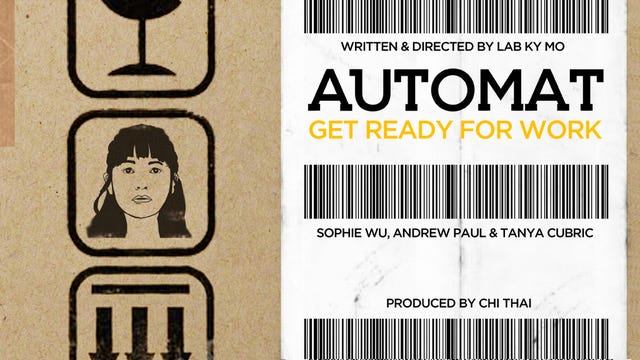 In many parts of the world, large corporations are extracting more and more labour from their workers whilst paying them less and less. At the same time, it has become easier and easier to order online – with some platforms famously, it only takes a single click. Free delivery can't exist any more than a free lunch, and if the customer isn't paying for it, then someone else is. In AUTOMAT, we want to expose the true cost behind this convenience; we want to make visible, the price of so-called "invisible" labour. Kickstarter link: https://kck.st/2BuZ28w
Here's the trailer: https://we.tl/t-eXLTCPkCHu
☪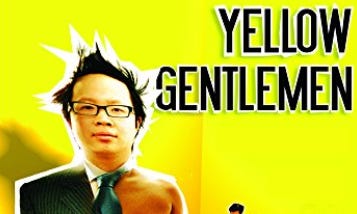 I've re-issued my 2006 play, Yellow Gentlemen (4 stars in Time Out and is one of my more personal works about the night immigrant Tommy Lee is dying). Buy it for laughs on Kindle for the price of a coffee. All profits to charity. I've only sold a few copies at the price of a coffee - 1.99. I will perservere but some good learnings here.... such as not time to leave the other job! (though I see no reason not to run them in parallel).

☪
The Places in Between is a travel narrative by British writer and (as of 2018) UK Member of Parliament Rory Stewart, detailing his solo walk across north-central Afghanistan in 2002. The below is the Minaret of Jam that he came across. You can listen to my 45 min radio play based on his book here: www.thendobetter.com/places-in-between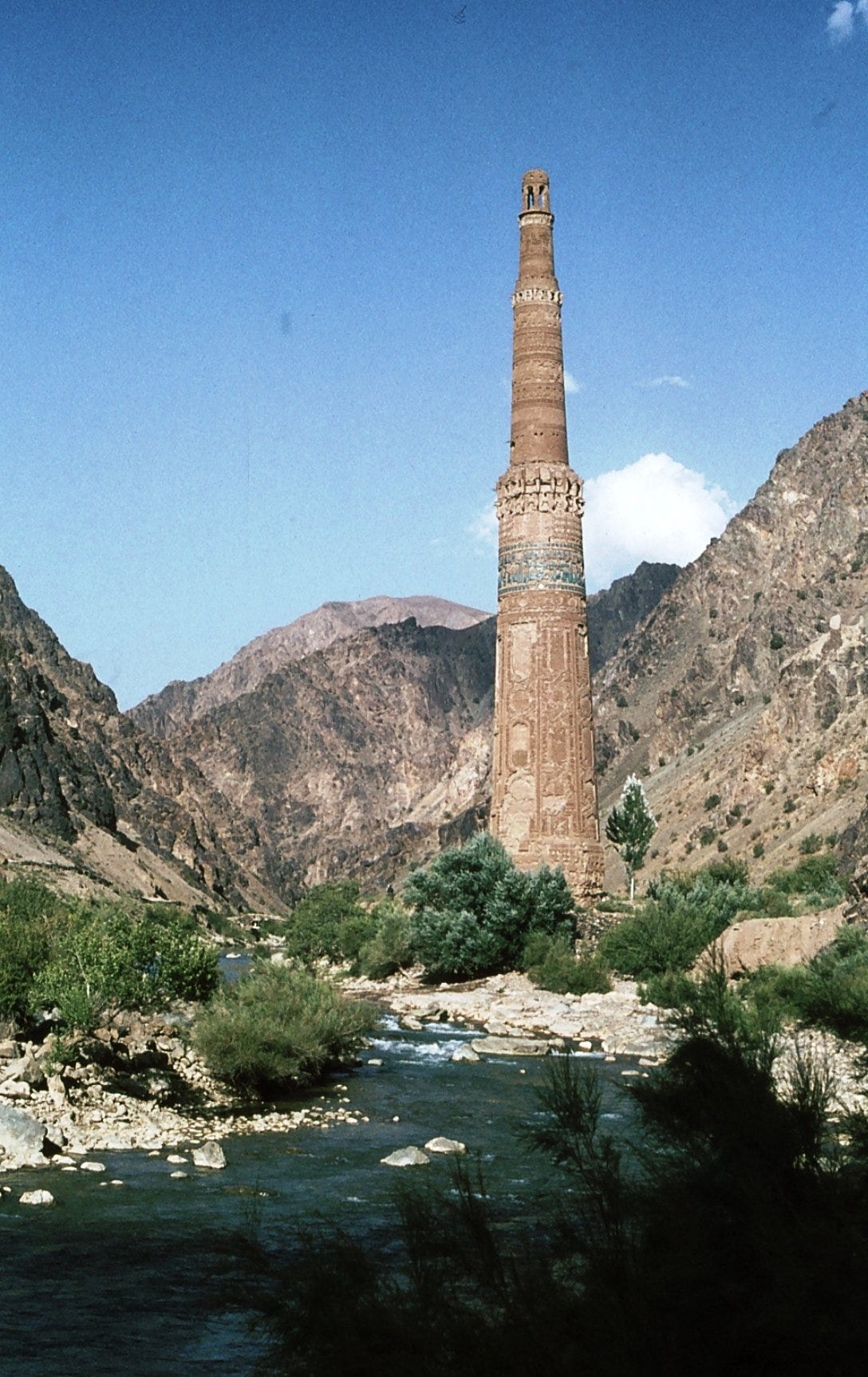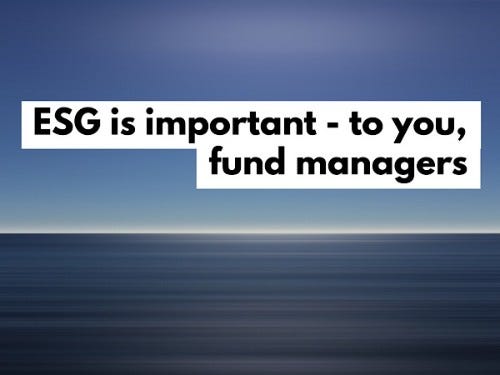 "...Through a long-term orientation and stewardship, this is the time for active investment managers to show their worth. It starts with asking the right long-term business questions. Some companies are giving us answers, but are we really listening?"
My full opinion article in the FT. (3 mins, behind paywall, but you get a free article or email me and I can send you a copy)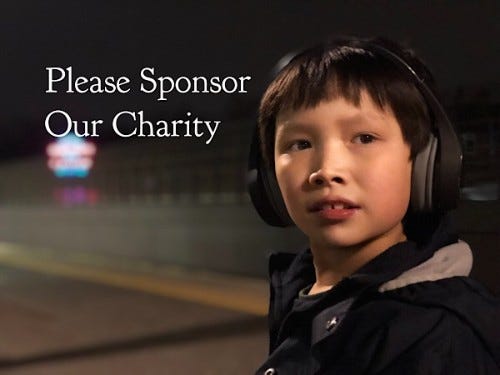 We've help found Focus West London, a Saturday club for autistic children. Children learn vital play, social and language skills in a fun and child-centred environment. Every child is provided with a volunteer therapist trained in a highly effective behavioural intervention. It's a difficult climate for charitable organisations like Focus, so your donation really matters.

Details are here. THANK YOU!