Hi
↠A look at cutting out the Tech Giants from your life
↠Greta Thunberg, ASD as a gift
↠Replication Crisis in Social and Economic Science
↠Climate impact of the great human dying in 1492
↠Stewardship Job, UK
↠UK Grants for Arts; Barrow Cadbury Social impact investing
↠Radio Drama funding, Non-fiction digital art competition
↠Links of note: CEO Pay
-Encyclopedia History
-The story of an unsuccessful car washing start-up
-Barry Jenkins profile, Tessa Hadley Profile
-Decision a Day
-My friend's Kickstarter / East Asian Representation debate
Last few weeks have spanned an amazing range of conversations. Reply to me if you'd like to discuss any.
Lunch with CEO of a 200bn co. on what he's learnt from a hackathon, how to attract innovation talent and keeping creativity hubs productive. Meeting with a newly minted 20bn CEO on employee empowerment, changing culture, speed of decision making. A R&D Head on chopping down "committee" time and enabling frontline decision makers to make sound decisions under uncertainty. How do you incentivise saying No and learning from failure.
Hosting a group of climate change thinkers for dinner - discussing busting myths (EVs won't break the grid, there's no base line power issue; culture change) and arguing over second order thinking (Rio selling coal assets to China, no good for planet?). A conference on GeoSpatial analysis and finance. Another on responsible business. Speaking to Birmingham Actuaries about ESG. Learning about sustainability and the beer industry; water management and barley science. Listening to Sir John Kingman on his review of the Financial Reporting Council. Discussing with a Chief HR lady on how best to run a 300,000 (!) person corporation. Also, nice to meet up with some new friends.
Listening to my range of conversations, I realise I'm in an immensely privileged position to be stewarding client assets and pushing companies for the good and long-term. And we absolutely have to push ahead, as one City Grandee declaimed at lunch: investors aren't interested in stewardship as it doesn't help them make money, nor are their clients interested. Hmmm. Perhaps, it really is in the hands of the next generation and the Greta Thunbergs of the world. Maybe that's where the power of art will come in too.
Hold the date 10 June. I'm going to be appearing on a stage in a theatre performance lecture. No dancing though.
***
Noteworthy articles and papers on the power of tech giants.
I've been off my social media apps for the last 2 weeks, inspired by Tim Harford. I've missed it more than I thought I would.
Mostly I don't miss the political ranting on Twitter but there were the occasional science paper deep dives or points of view I wouldn't have found otherwise. I'm not sure the benefits outweigh the costs but having not been on Twitter for many years finding out there were some things to miss was a surprise. There are also small pockets of community eg in autism, disability, education and science; nature and I'm sure others. Sadly, it's too noisy.
One series where this Gizmodo journalist disconnects from FB, Google, Amazon, Microsoft and Apple for a week at a time. It's amazing how embedded these companies are into everyday developed world life. It gives a real sense of how hard it is too disconnect.
An academic study on a randomized evaluation of Facebook and Roger McNamee in the FT expanding on his original critiques of Facebook and tech giants.
Links to papers in my 4min blog post here: https://www.thendobetter.com/blog/2019/2/10/cutting-off-from-the-tech-giants-social-media-academic-paper
***
EARTH SYSTEM IMPACTS OF THE EUROPEAN ARRIVAL AND GREAT DYING IN THE AMERICAS AFTER 1492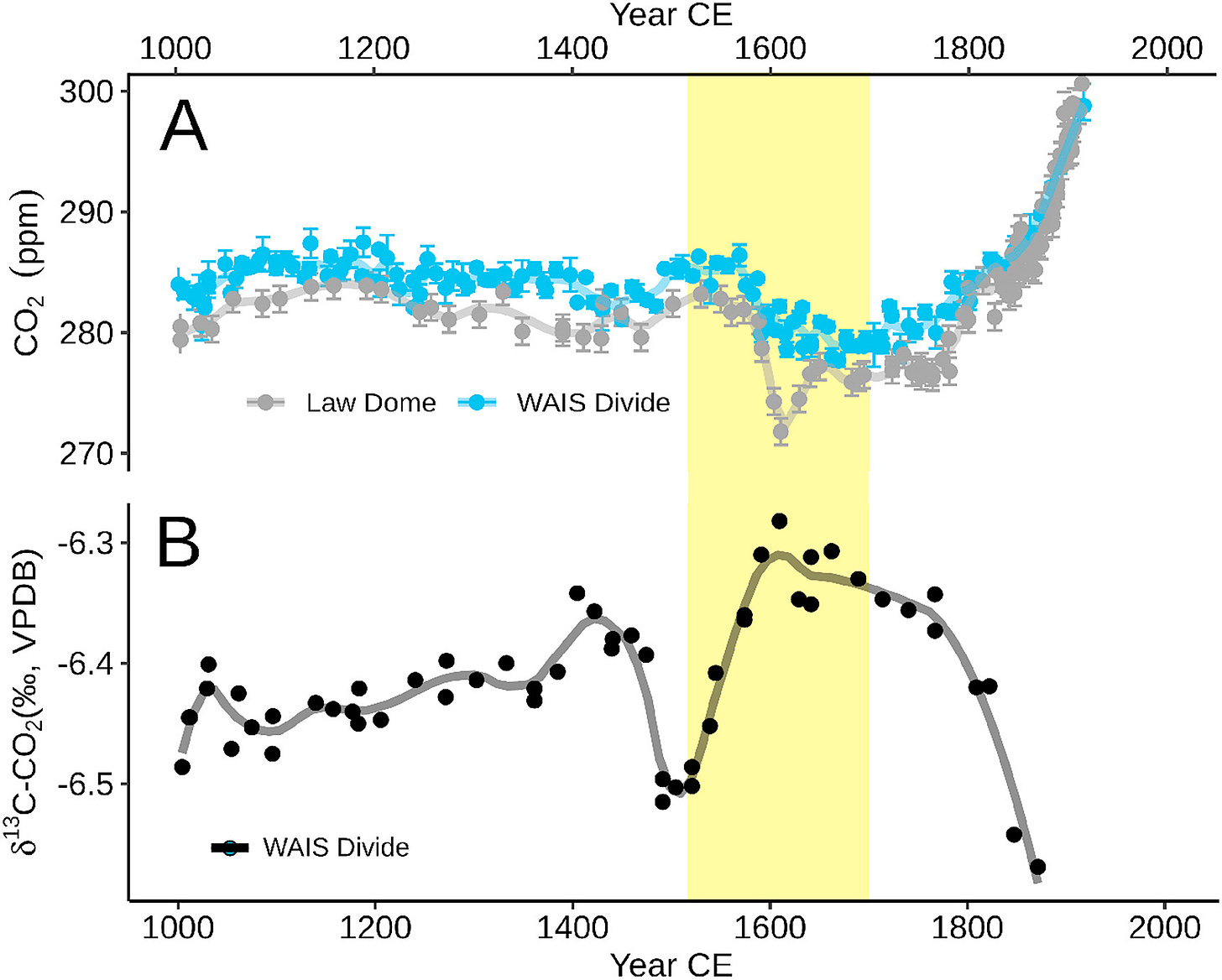 Germs from Europeans arriving in the Americas from 1492, caused the native American population to die in large epidemics. With the loss of 90% of the human population, much of the agriculture land turned back into forests.
These forests acted as a large carbon capture sink reduced the Earth's temperature significantly causing a mini ice age / cold spell.
2 min blog and link to paper here: https://www.thendobetter.com/investing/2019/2/4/eu-germs-killed-90-native-americans-c-1500-causing-re-forestation-and-mini-ice-age
***

Great Thunberg, climate activist, on her Asperger's thinking as a gift.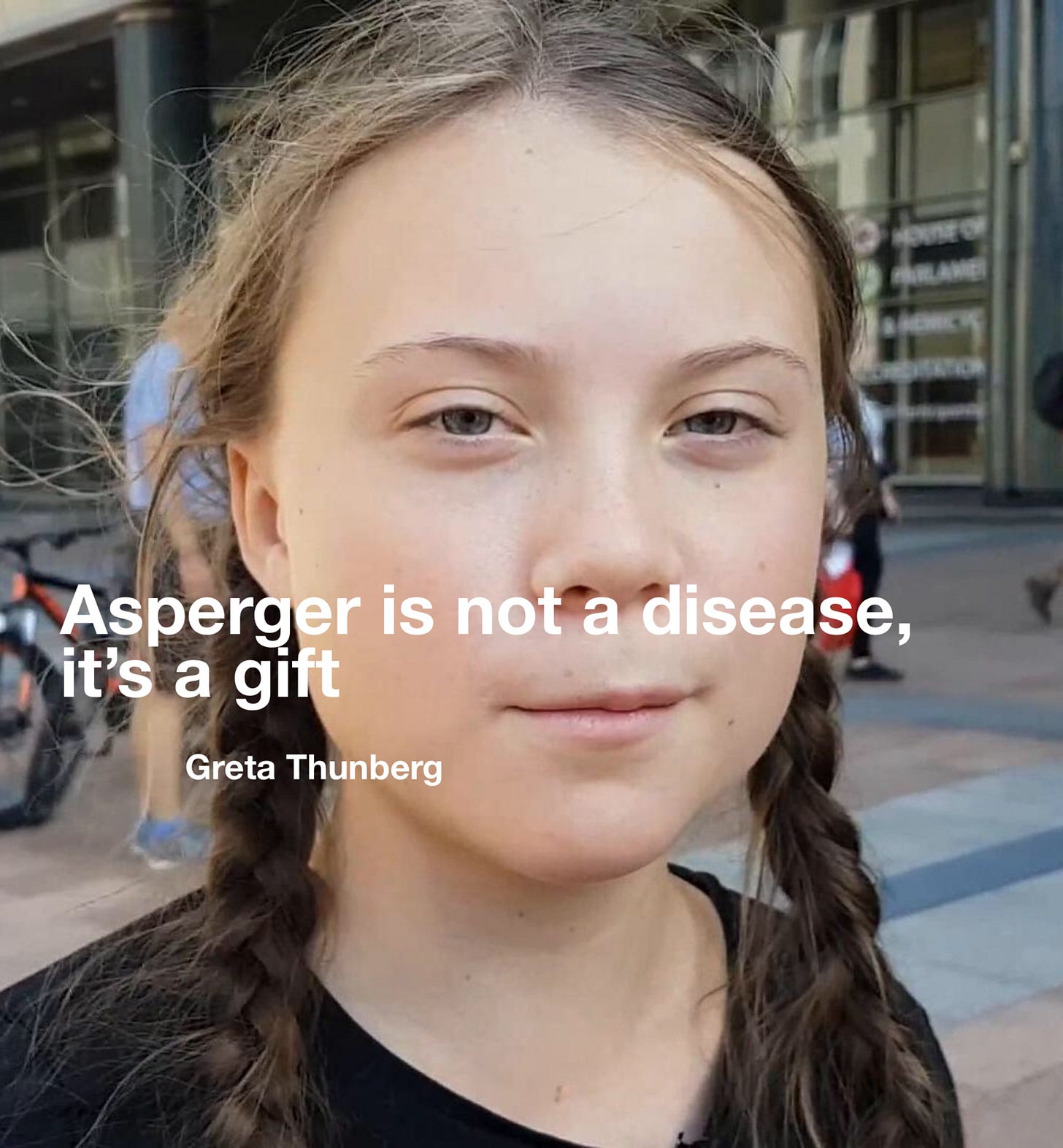 "Some people mock me for my diagnosis. But Asperger is not a disease, it's a gift. People also say that since I have Asperger I couldn't possibly have put myself in this position. But that's exactly why I did this. Because if I would have been "normal" and social I would have organized myself in an organization, or started an organisation by myself. But since I am not that good at socializing I did this instead. I was so frustrated that nothing was being done about the climate crisis and I felt like I had to do something, anything!"
1 min here https://www.thendobetter.com/blog/2019/2/5/greta-thunberg-on-asd-as-a-gift
And previously here: https://www.thendobetter.com/blog/2019/1/27/greta-thunberg-climate-activism-autism
***
There's a crisis in psychological and social sciences that has spread into medical and now economics. It's notable to me that this crisis isn't in physical domain sciences which are better measured and tend not to involve the human. Perhaps humans are too messy.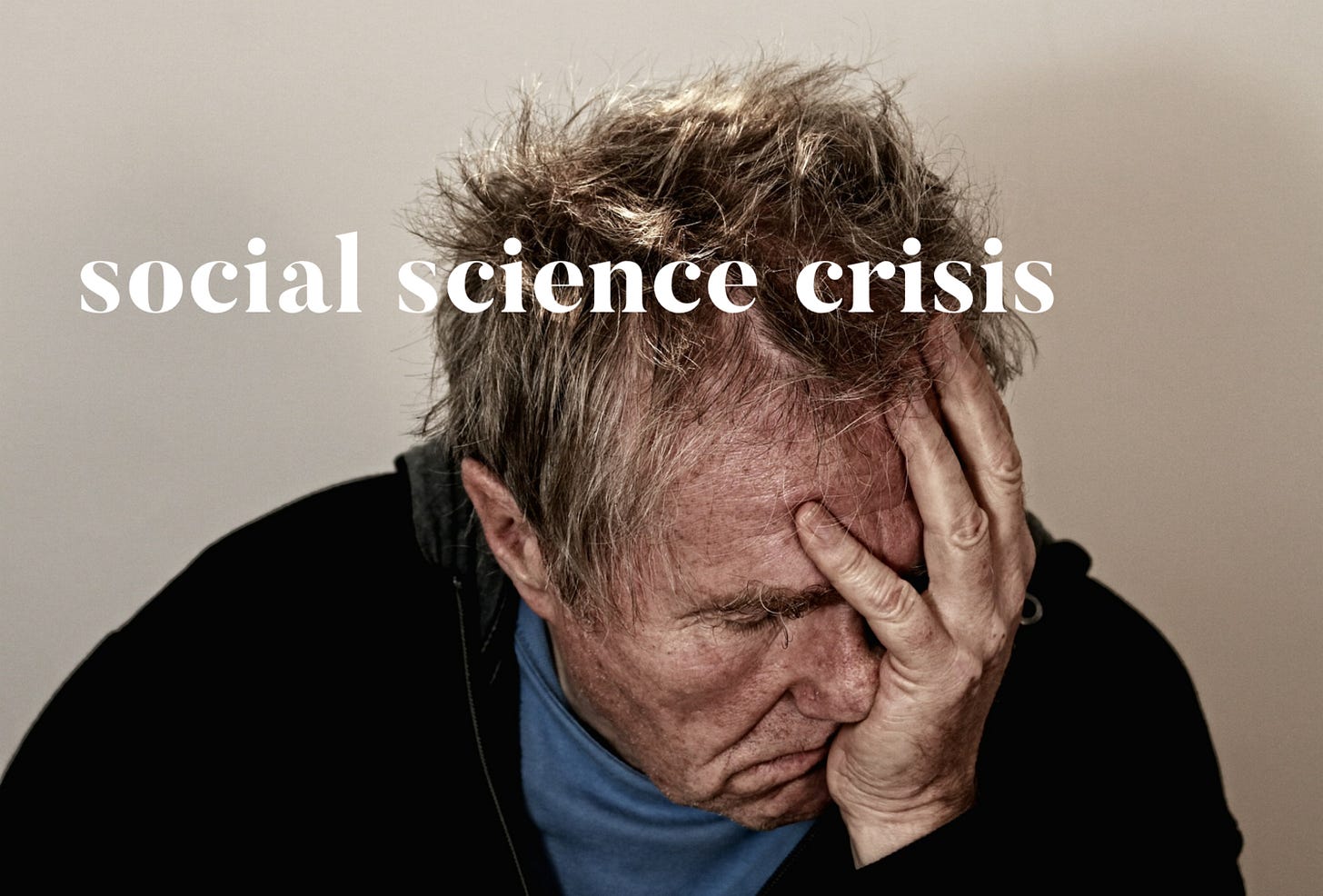 The crisis is a replication crisis. Many significant results in social sciences have failed to repeat in subsequent studies and analysis. Most results that have been replicated have shown a much lower magnitude of result. A somewhat geeky look at this science criss in this blog ( 4mins) on some of the problems here: https://www.thendobetter.com/investing/2019/2/10/social-science-economics-replication-study-crisis
*******
Notable recent links:
A brief history of Wash Doctors / Start-up failure story
History of a London based car wash start up from start to failure in 2 years. "As Founders of a business you need to be stable when things are going wrong, understated when things are going well."
Me: We've used wash doctors. The business had some nice elements to it, some sustainable themes, possible better pay for workers. But the founders examine why the economics don't work out for very human reasons (complaints, high variability of demand). Fascinating little glimpse into the very considered unfortunate end to a start-up. I hope they try some thing else.
https://medium.com/@washdoctorslondon/a-brief-history-of-wash-doctors-4e02f63ecd62
How Your Pay Stacks Up With the CEO's / Bloomberg
For the first time, U.S. publicly traded companies must disclose how much they pay their chiefs compared with the median worker. Bloomberg has the data for you to check out.

Me: The debate on CEO pay is going to run and run… while work by the likes of Prof Alex Edmans concentrates on structure and alignment and growing the pie. Society continues to grapple with the sense of "unfairness".

Data here: https://www.bloomberg.com/graphics/ceo-pay-ratio/
Longreads | How Diderot's Encyclopedia Challenged the King
The encyclopedists' plan to catalog knowledge seemed harmless enough. But what they intended was far more subversive: to restructure knowledge itself.Me: I had no idea of this history. (Like so much else, I have no idea about)
https://longreads.com/2019/01/30/how-diderots-encyclopedia-challenged-the-king/
Barry Jenkins: 'When you climb the ladder, you send it back down' | Guardian
It's a thrilling time to be in movies, says the Oscar-winning director of If Beale Street Could Talk. He talks to playwright Roy Williams about his sky-high hopes for the next generation
Me: Roy is a leading black British playwright and so unsurprising perhaps that this is a lovely piece talking about Jenkins' art but weaving the Black arts experience from Baldwin to today.
https://www.theguardian.com/film/2019/feb/09/barry-jenkins-when-you-climb-the-ladder-you-send-it-back-down

Tessa Hadley: 'Long marriages are interesting. You either hang on or you don't' | Guardian
After secretly turning her hand to fiction in her forties, Hadley is enjoying widespread acclaim. She talks about happiness, motherhood and her four failed novels
Me: Another example of coming to writing success from 40s onwards. The pullout quote is not on point. It's warm, engaging look at a writer I knew little about but now want to know more.
https://www.theguardian.com/books/2019/feb/09/tessa-hadley-interview
Funding for radio drama / Audible
Audible has announced the establishment of fund up to $5 million ("Theater Fund") dedicated to the commission and development of innovative English-language works from playwrights around the globe. The fund will support the creation of one- and two-person audio plays driven by language and voice, in keeping with Audible's core commitment to elevating listening experiences through powerful performances of brilliantly composed words.

Me: I think radio drama can be a very powerful form. (I have 2 radio plays which went on BBC Radio, BBC World Service). Radio drama output is done and although podcasts are up, I think this project could yield some interesting work for audible. Plus, writers, it's another possible gig!
https://www.audible.com/ep/audible-theater

Sheffield Doc/Fest is delighted to announce a £20,000 opportunity for an artist to create an imaginative digital artwork.
£20,000 for an artist(s) based anywhere in the world to create an imaginative digital project in documentary to be installed and exhibited in the Alternate Realities exhibition programme as part of Sheffield Doc/Fest's 26th edition later this year: 6th – 11th June 2019. Additionally MUTEK will be inviting the successful commission winner to their 20th edition in Montreal (20-25 August, 2019) to speak about the work and then tour their project to MUTEK Montreal in 2020. Deadline 26 Feb.
https://sheffdocfest.com/articles/675-alternate-realities-commission-now-open
Stewardship Manager Job. An experienced and entrepreneurial Stewardship Manager will be a key hire in LGPS Central's Investment Team. Working in an RI-integrated investment function, the Stewardship Manager will have responsibility for the design and delivery of an Annual Stewardship Plan which supports the Company's investment objectives and delivers for our partner funds. Based London/Midlands. Deadline 20 Feb. Detailed job spec here: https://www.responsible-investor.com/images/uploads/reports/20190117_LGPSCentralStewardshipManager.pdf
***
My Friend's Kickstarter: AUTOMAT questions our relationship with consumerism and technology.


In many parts of the world, large corporations are extracting more and more labour from their workers whilst paying them less and less. At the same time, it has become easier and easier to order online – with some platforms famously, it only takes a single click. Free delivery can't exist any more than a free lunch, and if the customer isn't paying for it, then someone else is. In AUTOMAT, we want to expose the true cost behind this convenience; we want to make visible, the price of so-called "invisible" labour.

Kickstarter link: https://kck.st/2BuZ28w
Here's the trailer: https://we.tl/t-eXLTCPkCHu

***
My friend also leading the campaign for East Asian writer representation for a CBBC East Asian sitcom, which is taking limited input from the commnity. Find out more and join in below.
On the 12 February 2019, B E A T S communicated with CBBC and Twenty Twenty, a television production company, regarding children's sitcom Living with the Lams which is currently being developed.
A copy of our letter is shared here. We currently have collected over 200 signatories to our letter. If anyone wishes to be added as a signatory to our letter please email us.
Our letter and the campaign that followed was first reported by Broadcast, quickly followed by BBC News, The Times, and more.
On the 14 February 2019, following our letter to CBBC and Twenty Twenty we have issued this statement and the Writers Guild released their statement supporting our concerns.
☪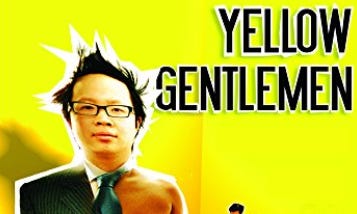 I've re-issued my 2006 play, Yellow Gentlemen (4 stars in Time Out and is one of my more personal works about the night immigrant Tommy Lee is dying). Buy it for laughs on Kindle for the price of a coffee. All profits to charity. I've only sold a few copies at the price of a coffee - 1.99. I will perservere but some good learnings here.... such as not time to leave the other job! (though I see no reason not to run them in parallel).

☪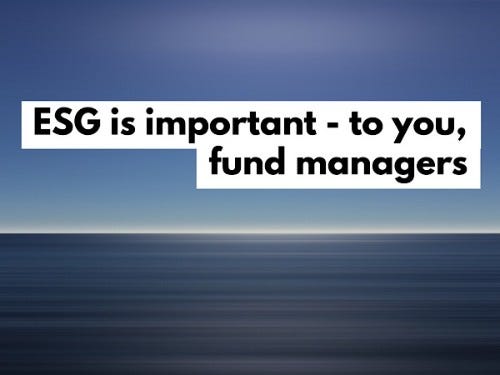 "...Through a long-term orientation and stewardship, this is the time for active investment managers to show their worth. It starts with asking the right long-term business questions. Some companies are giving us answers, but are we really listening?"
My full opinion article in the FT. (3 mins, behind paywall, but you get a free article or email me and I can send you a copy)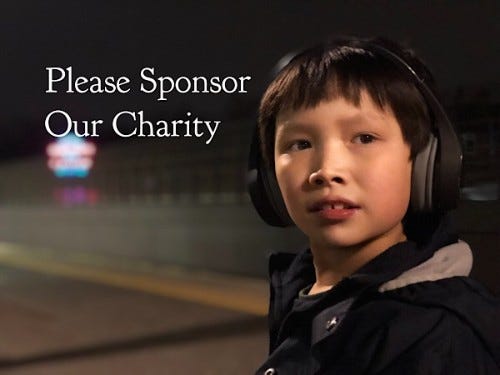 We've help found Focus West London, a Saturday club for autistic children. Children learn vital play, social and language skills in a fun and child-centred environment. Every child is provided with a volunteer therapist trained in a highly effective behavioural intervention. It's a difficult climate for charitable organisations like Focus, so your donation really matters.

Details are here. THANK YOU!