Hi
↠Purpose and Prosperity, Prof Mayer's critique of profits = purpose
↠An experimental thought on why autism is useful and "Lindy"
↠Thanks for coming to Mingle
↠Papers: Oil Execs Pay = pay for luck
↠Papers: Importance of AGM Director Voting
↠Collected link reading from the last couple of weeks
↠Job: Director of Sustainable Investment, £150m Foundation
(links now at end of main section)
Great Mingle this week (a word from Museum of London at end) I learn a new thing every time. Thanks to those who came. This month, persuaded by Tim Hartford (undercover economist, FT article, behind paywall, email me for gift copy) I've deleted my Facebook app, and Twitter app and am down scaling my social media use. Trying to be more in the present, as we remember experience...
I'm taking back control, people! I never used Twitter 2 years ago, and it's been an interesting experiment but it's reinforced my view of the power of the Mingle and the real-life meet up. I will likely log in from time to time via the desktop...
On the other hand, I'm experimenting with the use of Slack. Well known to tech bods and the younger generation. Fairly unknown for the 40+ gen. I'm using it for one collaborative project on a climate performance lecture and for collecting themed links. If you're a user and have ideas let me know.
I continued my work on International Reporting (IFRS) standards and management commentary (link end), set up my next round of ESG/Sustainability engagement dinners, had interesting conversations around empowering autists into the workplace (it's low down the awareness scale on the diversity movements) and some thoughts on antibiotic resistance and why digitalisation and tech in healthcare is hard.
Having continuing thoughts on "Purpose" which leads to the first blog.
Colin Mayer's book, Prosperity, examines business purpose and the company structure looking through history arriving at today and arguing that the Milton Friedman doctrine of a company's only purpose = profit or shareholder value maximisation is misguided and now is causing harm.
The FT's Martin Wolf in his review "reluctantly agrees". Of note to me: Mayer directly rejects Friedman (outline arguments below) but doesn't take a "stakeholder capitalism view" rather argues that maximisation of a company's purpose is preferred.

Mayer agrees with many other economists that the value of natural capital (the environment to most of us) is highly undervalued under our current models. Mayer also concurs that a concept like GDP is missing much of what humanity should value. (This could be in the form of other "capitals" such as natural, human, intellectual, social etc.)
These two points on (1) environment and (2) inadequacy of GDP are reflected in Tyler Cowan's Stubborn attachments (blog review and link below). That two economists can arrive at similar views from very different philosophical and economic viewpoints is a very notable concurrence to me. (The point on environment/climate you can also derive from Nassim Taleb's work and moral philosphers.)
From Mayer, one might derive the work I'm trying to influence on corporate reporting on intangibles and other currently hard to measure capitals.
Mayer's analysis of the "mindful intangible corporation" (the current 6th incarnation of the corporation that he sees) also chimes with much of the observations and work in the Haskel and Westlake book on intangibles (Capitalism without Capital).

I found his analogy to biology less convincing. I thought a social-anthropological lens would have been more interesting (but then I am a scientist by training).
It also suggests that perhaps we should look to many more type of corporate form than we have now and that a multitude of types of form would be healthy (the historic record suggests there were many forms before).
Link to excerpt of the introductory arguments of the book and assorted links as well, at end.
***
On autistic thinking being well conserved in human history?
The Lindy effect is a concept that the future life expectancy of some items or concepts such as technology or an idea is proportional to their current age, so that every additional period of survival implies a longer remaining life expectancy. My idea of Lindy comes from reading Nassim Taleb, who expands upon the writings of Beniot Mandlebrot who described an effect of a deli...
Lindy is a deli in New York, now a tourist trap, that proudly claims to be famous for its cheesecake, but in fact has been known for the fifty or so years of interpretation by physicists and mathematicians of the heuristic that developed there. Actors who hung out there gossiping about other actors discovered that Broadway shows that lasted, say one hundred days, had a future life expectancy of a hundred more. For those that lasted two hundred days, two hundred more. The heuristic became known as the Lindy Effect.
Perhaps, it can be best thought of via example eg that butter is more Lindy than margarine and that olive oil is a very lindy cooking oil of our times.
Lindy is not really meant to be applied to perishable items. Nonperishable are Lindy. Ideas, technologies and institutions.
So… I think autistic thinking has been Lindy over the ages. Why might this be the case?
Autistic thinking tends not to follow the dominant social consensus thinking of the time, I also argue, autistic thinking can importantly lead to radical breakthrough where you have leaps of understanding that perhaps typical thinking would not demonstrate.
A longer meandering thought on why that might be - link end.
***
Thanks to those who came to Mingle it was super fun. The Museum: is offering those interested this: "It was fabulous to see so many of you at the Museum of London on Wednesday. I hope you enjoyed the tours of our museum. The Museum of London is about to embark on a transformational project, which will see us open the doors to the Museum of London at its new home in West Smithfield – a stunning array of Victorian and 20th century market buildings in the geographic and historic heart of London.... I'd love for you to get to know our collections, our staff and our museum even more – including how you can join our Society of Londoners and be a part of our new initiative the 'Guardians of the London Collection'. We are looking to connect with individuals who would love to be a part of ours and London's story. If you would like to hear more about the museum and an opportunity to visit the site at West Smithfield please contact me- Tendai Kariwo tkariwo@museumoflondon.org.uk "
***
Here are some readings from the last 2 weeks (collection links below)
-H/T Viv Stern, her Dad, Martin talking about surviving the Holocaust.
-What we gain from Keeping Books. Marie Kondo is wrong.
-UK Creativity Map.
-US Mass Observation archive
-Screen Time paper in Nature
-A look at Blackrock's Aladdin and how it affects investments
-A look at recent speech by former economist of China Ag Bank
(Links to those above found here) https://www.thendobetter.com/blog/2019/1/18/recent-link-collections-january
Autism is Lindy blog and meandering thoughts
https://www.thendobetter.com/blog/2019/1/19/autism-is-lindy-autistic-thinking-has-been-conserved-in-history
Summary notes on management commentary work at IFRS/IASB
https://www.thendobetter.com/investing/2019/1/19/summary-notes-on-iasb-meeting-on-management-commentary
Paper on importance of votes on company directors
https://www.thendobetter.com/investing/2019/1/18/the-power-of-shareholder-votes-evidence-from-uncontested-director-elections
A look at Oil Executives Pay
https://www.thendobetter.com/investing/2019/1/18/are-energy-executives-rewarded-for-luck
The blog on Colin Mayer's book, Prosperity and a look at Purpose.
https://www.thendobetter.com/investing/2019/1/14/prosperity-colin-mayer-on-the-purpose-of-business
☪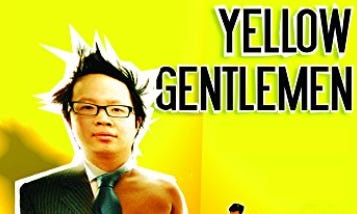 I've re-issued my 2006 play, Yellow Gentlemen (4 stars in Time Out and is one of my more personal works about the night immigrant Tommy Lee is dying). Buy it for laughs on Kindle for the price of a coffee. All profits to charity. I've only sold a few copies at the price of a coffee - 1.99. I will perservere but some good learnings here.... such as not time to leave the other job! (though I see no reason not to run them in parallel).

☪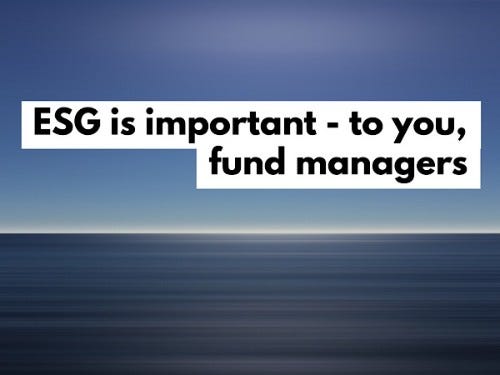 "...Through a long-term orientation and stewardship, this is the time for active investment managers to show their worth. It starts with asking the right long-term business questions. Some companies are giving us answers, but are we really listening?"
My full opinion article in the FT. (3 mins, behind paywall, but you get a free article or email me and I can send you a copy)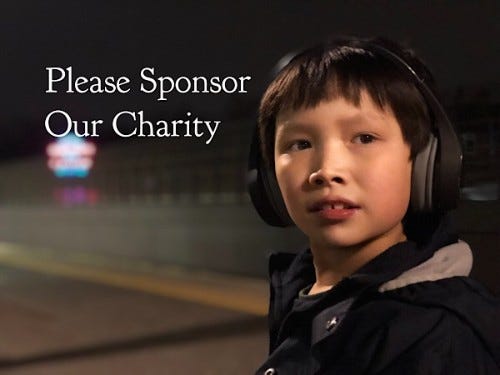 We've help found Focus West London, a Saturday club for autistic children. Children learn vital play, social and language skills in a fun and child-centred environment. Every child is provided with a volunteer therapist trained in a highly effective behavioural intervention. It's a difficult climate for charitable organisations like Focus, so your donation really matters.

Details are here. THANK YOU!