Hi
↠Mingle + Out of Hours Museum Tour, 16 Jan
↠Projects in 2019
↠Ray Dalio on the end of the long-term debt cycle
↠Me on a Lime ebike in London
↠Fish heads and a story of Old China
↠Paper: Impact funds lower returns than mainstream VC vs calculating impact returns
↠Paper: Long term 200 yr look at US Healthcare.
(All links now at end of main section)
I used to find the "family end of year review" incredibly corny. Along with corny mission statements such as "don't be evil", my sixteen year old self would have rolled his eyes - if I ever had decent eye rolling skills.

My 40 year old self is less sure. Now, I think good purpose statements can galvanise people in an organisation. Many of my friends from my 20s and earlier, I see seldom. Acquaintances I'd like to deepen my relationship with, I don't converse with as often as I'd like. Exchanging news and ideas via a letter seems less corny and more useful. Forums for conversation seem a good idea.
Thus, this missive, my regular missives and the mingle (next one Jan 16, London - do come).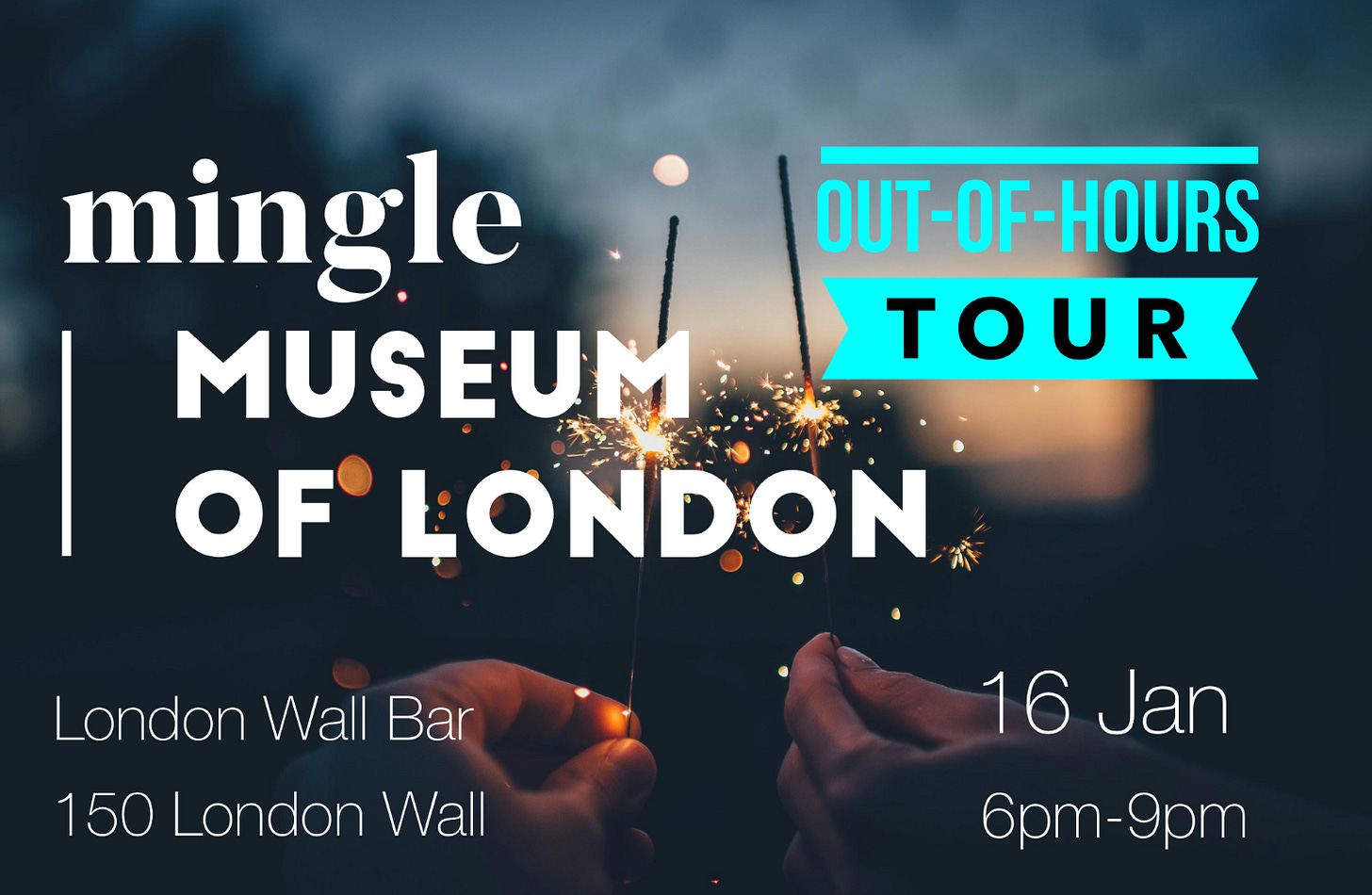 16 Jan 2019, London Wall Bar & Kitchen / Museum of London EC2Y 5HN (Near Barbican / Bank). Register here FREE. "Arts/Business Mingle summarised everything I love… The possibility to meet the most interesting people and learn something new."
***
Bill Gates quoting Warren Buffet posits: "Do the people you care about love you back?" as the barometer to use for your yearly scorecard. I think I'm scoring OK but I don't want to be complacent. I've now seen quite a number of my friends have relationships fall apart and friendships take effort too.

As I mentioned in my blog on investing in yourself and non-financial advice* - nurturing social and relationship capital is an important "asset" - it's valuable to you and to others.

It's one of the large "intangible assets" that strong companies have which don't appear readily on balance sheets in the accounts.

This year I've built on several arts and writing projects as well deepening the practice on sustainable investment engagements.

Critics may argue on the effectiveness of engagements but from my experience the ability to make senior management and boards think about long term sustainable factors is a privilege and a duty and when done well (which is often not easy) it can be effective in catalysing change.

We've started having a look at how we might do some art casting. I have several fledgling writing projects started including a possible play. The first edition of the investment aphorisms sold well raising money for Focus West London.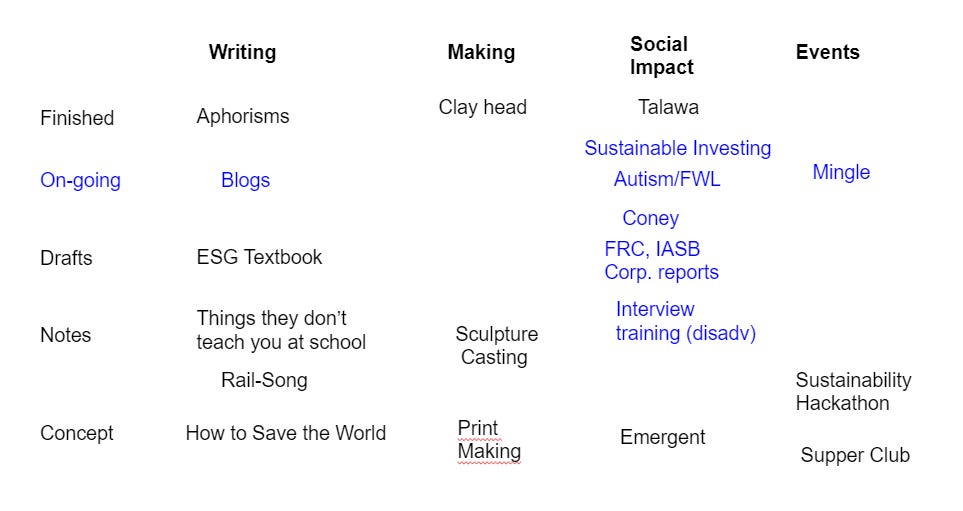 If you'd like to know more about a project, reply and we can have a chat.
***
I've followed Ray Dalio for a while. He's a billionaire investor with interesting ideas, a vast amount of market experience and his quant hedge fund company still sits at the centre of much market analysis with some of the brightest and connected from politics to investors. He's been writing a lot on the debt cycle and his Principles. His December blog is a fairly clear view on where he thinks we might be sitting in the short-term and long-term debt cycles. His explanation of the long-term debt cycle is somewhat unique as discussion of that seldom arises.
Below on short debt cycle and link to his blog on LI at end of letter. Good for a lay person.
"The short-term debt cycle lasts about 5-10 years, depending on how long it takes the economy to go from having a lot of slack to not having much, which depends on how much slack it starts off with and how fast demand grows. In the cycle that we are now in, the expansion has been long because it started from a very depressed level (because the 2008 downturn was so deep) and because growth in demand has been relatively slow (because of the debt crisis hangover, because of the growing wealth gap and spending of those with a lot of wealth having a lower propensity to spend than those with little wealth, and because of other structural reasons). When slack is reduced and credit-financed spending growth is faster than capacity growth early in the cycle, that leads to price increases until the rate of growth in spending is curtailed by central banks tightening credit, which happens late in the "late-cycle" phase of the short-term debt cycle (where we are now). At that time, demand is strong, capacity is limited, and profit growth is strong. Also at that time, the strong demand for credit, rising prices/inflation, and eventually central banks' tightenings of monetary policy to put the brakes on growth and inflation, causes stock and other asset prices to fall. They fall because all investment assets are priced as the present value of their future cash flows and interest rates are the discount rate used to calculate present values, so higher interest rates lower these assets' present values. Also, tighter monetary policy slows prospective earnings growth, which makes most investment assets worth less. For these reasons, it is common to see strong economies being accompanied by falling stock and other asset prices, which is curious to people who wonder why stocks go down when the economic and profit growth is strong (because they don't understand how this dynamic works). That is where we now are in this short-term debt cycle."
***
I tried one of the new (launched in London, Dec 2018) Lime e-bikes in London.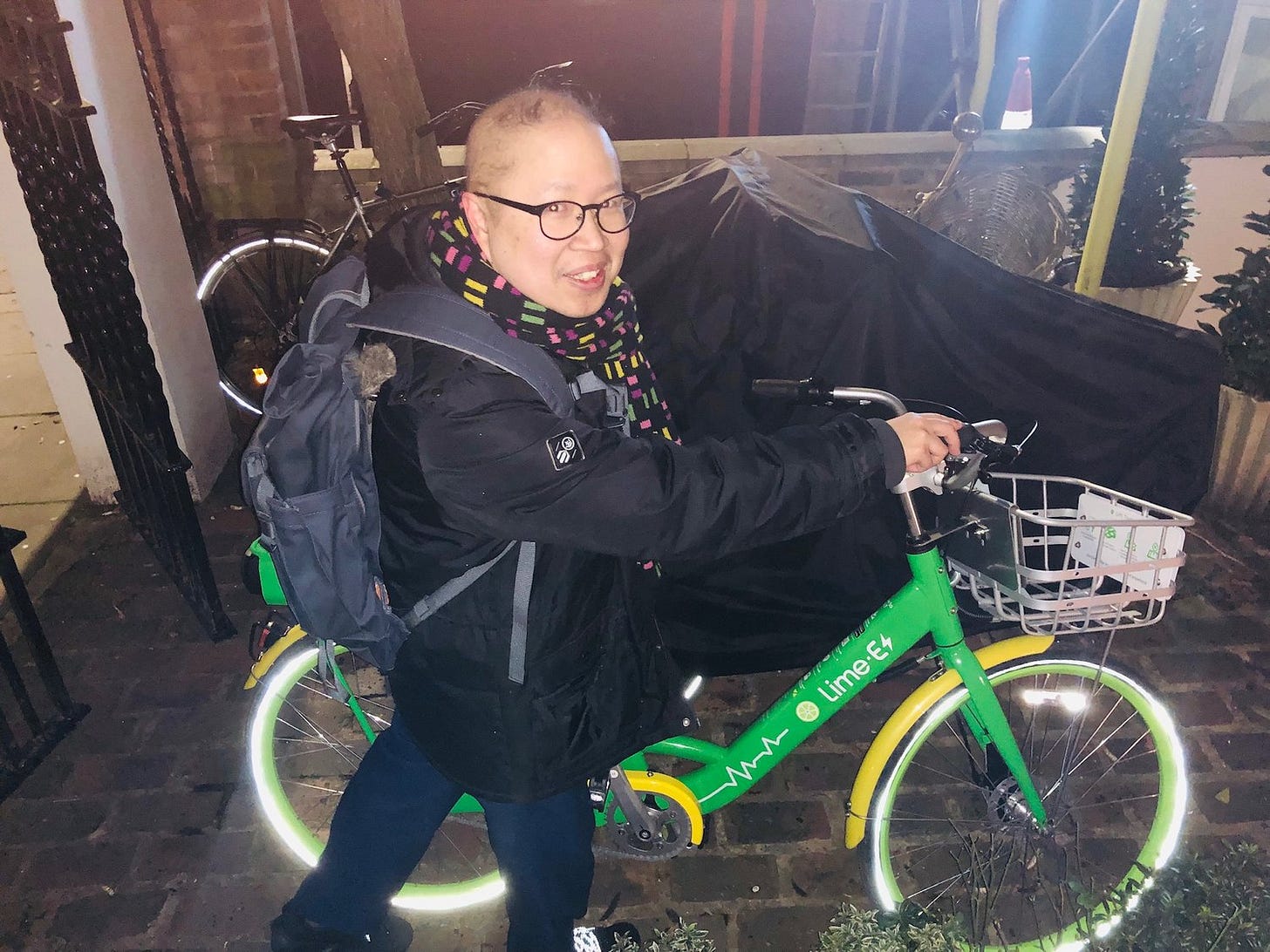 Cons:
More expensive than bus (on this route, £3.10 for 14 min (£1 unlock, £0.15 min) ride vs £1.50 on bus)
Similar door-to-door time to bus (marginal gains), though outside dense routes
Observations:
Fast acceleration
Fairly fast top speed (felt slightly too fast for London at night, in my view; needs careful cycling, not for beginners)
Bike felt OK for 10 minutes but not super comfortable (the TFL bicycles at £2 are slower, heavier, but more comfortable)
Pros:
Very easy to use app
Easy payment
Low carbon footprint
Exercise
Easy to unlock and lock

Link to blog on my Lime adventure, below
***
A recent foodie find has been the Japanese supermarket in Westfield, west London. It sells the same wares as the Japan Centre in central London, but it's allowed me to stock on Yuzu juice to make my own ponzu and Asian citrus flavoured soy sauces, various varieties of miso and this: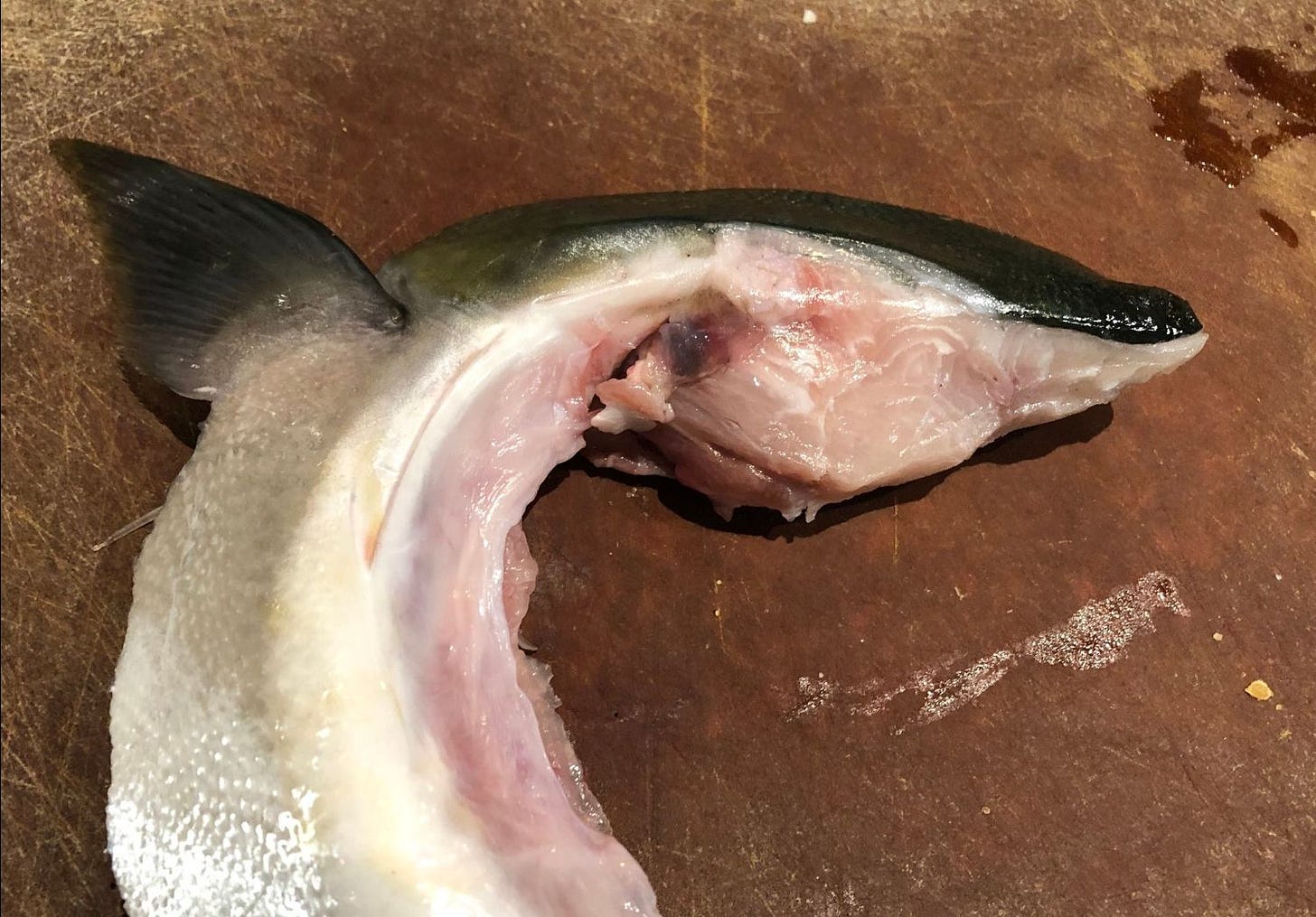 Which is the head / cheek of a yellow tail (Hamachi) fish and one of my favourites. It has a lovely slight lemon tang, rich texture and the cheek / head part has a melting texture.
It reminds me of a story I was told in the kitchen of my old family home in Ipoh, Malaysia of how aristocrats in ancient China would only eat fish cheeks and discard the rest. Story and blog in links below.
***
Two short papers for ESG/Impact and one for healthcare specialists (or interested lay). Impact funds earn 4.7% lower IRRs compared to traditional VC funds (Barber et al, 2015, update 2018) (H/T Alex Edmans)
One confounding problem on IRR, returns is that the idea of the risk taken to achieve those returns is difficult to assess - one could argue practically impossible - and thus risk-adjusted comparisons which would better will never be known and thus this question not ever fully answered.
Also note recent TPG HBR paper on calculating an impact metrics that potentially resolves this concern "...the financial value of the social and environmental good that is likely to result from each dollar invested. Thus social-impact investors, whether corporations or institutions, can evaluate the projected return on an opportunity. We call our new metric the impact multiple of money (IMM)..." It might suggest the lower cash-financial return is compensated for my eg stronger environmental metrics or social metrics eg life expectancy or education, which are not easily dollar measured.
Two Hundred Years of Health and Medical Care: The Importance of Medical Care for Life Expectancy Gains (Catillon, 2018) (H/T Tyler Cowen)
Links to papers here: https://www.thendobetter.com/investing/2019/1/5/impact-investing-papers-on-return-healthcare-over-200-years

Ebike Blog https://www.thendobetter.com/blog/2019/1/5/testing-lime-ebike-in-london
Links to Ray Dalio blogs
https://www.thendobetter.com/investing/2019/1/5/ray-dalio-on-cycles-populism-trade-wars

Link to fish head story
https://www.thendobetter.com/arts/2019/1/5/fish-cheeks-and-a-story-of-old-china
☪
I've re-issued my 2006 play, Yellow Gentlemen (4 stars in Time Out and is one of my more personal works about the night immigrant Tommy Lee is dying). Buy it for laughs on Kindle for the price of a coffee. All profits to charity. I've only sold a few copies at the price of a coffee - 1.99. I will perservere but some good learnings here.... such as not time to leave the other job! (though I see no reason not to run them in parallel).

☪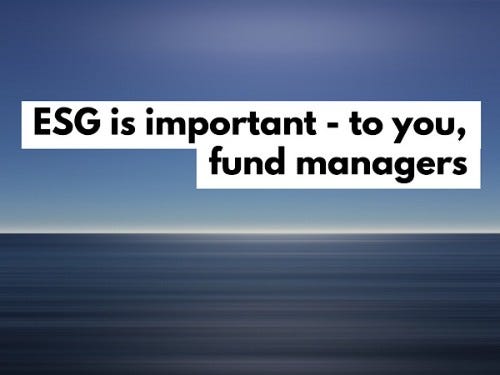 "...Through a long-term orientation and stewardship, this is the time for active investment managers to show their worth. It starts with asking the right long-term business questions. Some companies are giving us answers, but are we really listening?"
My full opinion article in the FT. (3 mins, behind paywall, but you get a free article or email me and I can send you a copy)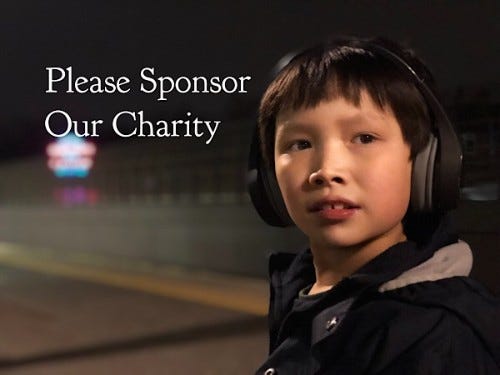 We've help found Focus West London, a Saturday club for autistic children. Children learn vital play, social and language skills in a fun and child-centred environment. Every child is provided with a volunteer therapist trained in a highly effective behavioural intervention. It's a difficult climate for charitable organisations like Focus, so your donation really matters.

Details are here. THANK YOU!