Hi
-Humans are messy. When we meet there is hope.
-Guitars suggest world is getting better…
-…UK poverty at shocking 14m+ people
-Reflections on fractured story telling theatre, Chris Goode
-Reflections on old white critics and black theatre, Ear for Eye
-Lates at Natural History Museum
-Populism talk at Henry Jackson society
-Glass Art wow!

I was in Seattle for a week. I learnt about potlatch. I discovered the beauty of glass art. I found Amazon very touchy about the homelessness (although it was not as apparent as what I saw last month in San Francisco). I heard the evolving purpose of Microsoft. I saw the impact work of the Gates Foundation. I saw the building work, the traffic, the Ubers and Lyfts. Broadly, it seems a wealthy happy fast-growing city.
Most importantly, I had my ideas of the mingle and breaking silos reinforced. People change you, you change the world.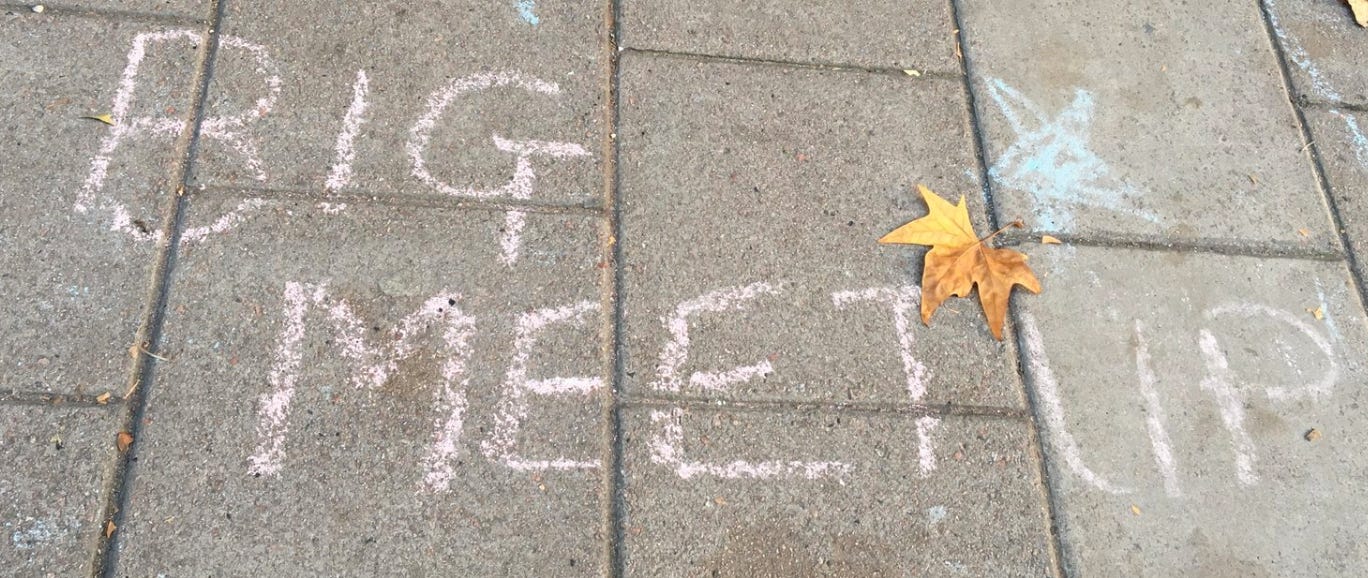 Life is messy. Yet what unites and binds humans is greater than what divides us.
For all the noise in the media, there are still spaces for people to meet. More than spaces.
While in our daily lives we may have to be defined as left - right - up - down - multi - coloured - plain | Daughter - mother - spouse - blonde girl with glasses |
When we meet we know we defy labels - we can delabel. But we have to meet. We have to constructively clash….. music, dance, food, drink - art - poetry - conversation - these core pieces of humanity - these are the fuels...
...When we humans meet in these activities they are the concentrated renewable energy that fuel our discussions - our debates - our loves - our passions - our fights - our peaces.
Where we meet - we still exchange and leave all the better for it - drained and replenished.
It's messy. Answers are missing only some times found. Lines are crossed. Redrawn. fudged. Drawn again. It's gloriously messy and absolutely worth saving - perhaps that's what I found in what it is to be human in this month's travels.
A 2min reflection blog on the power of meeting up.
☪
One hopeful message, from Hans Rosling's Factfulness and his cry to observe in a fact based world.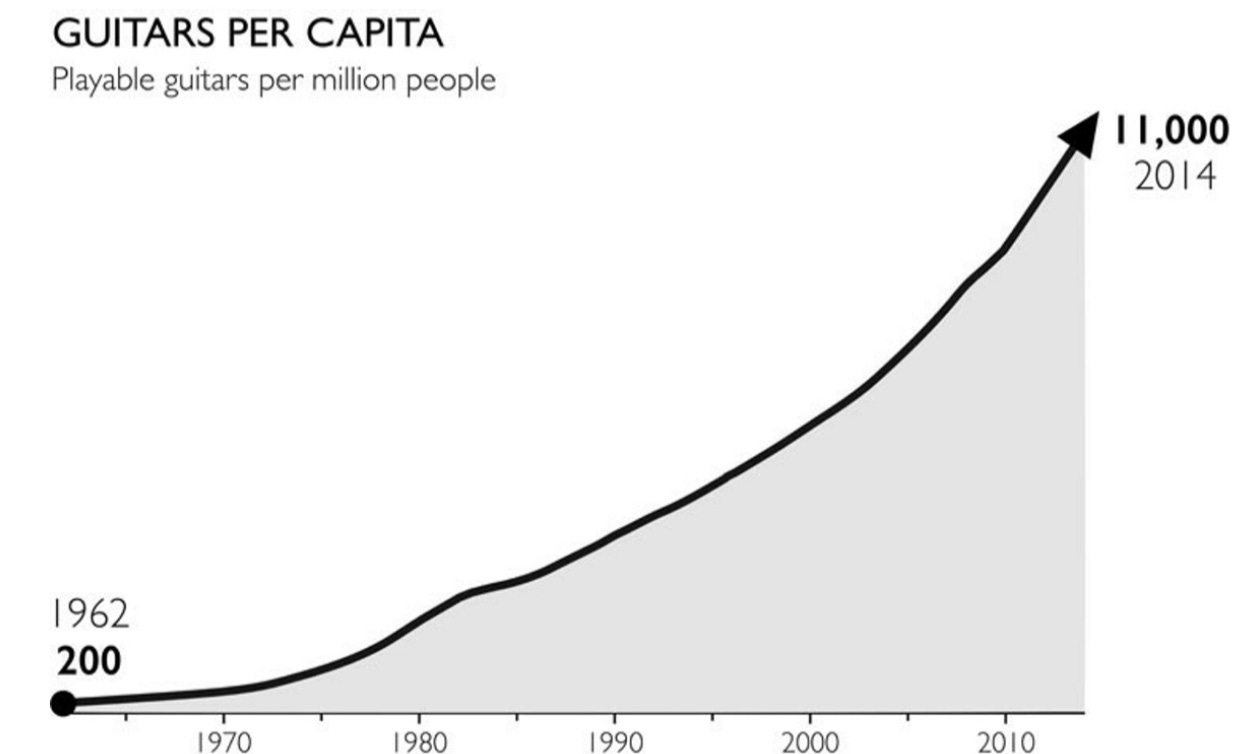 "The goal of higher income is not just bigger piles of money. The goal of longer lives is not just extra time. The ultimate goal is to have the freedom to do what we want.... Culture and freedom, the goals of development, can be hard to measure, but guitars per capita is a good proxy. And boy, has that improved. With beautiful statistics like these, how can anyone say the world is getting worse?"
A 3min blog looking at this and a critique of over-simplification.

☪
But… in counter-point a fairly shocking set of statistics. The Social Metric Commission on poverty suggests that 22.0% of the UK population is living in a family considered to be in poverty.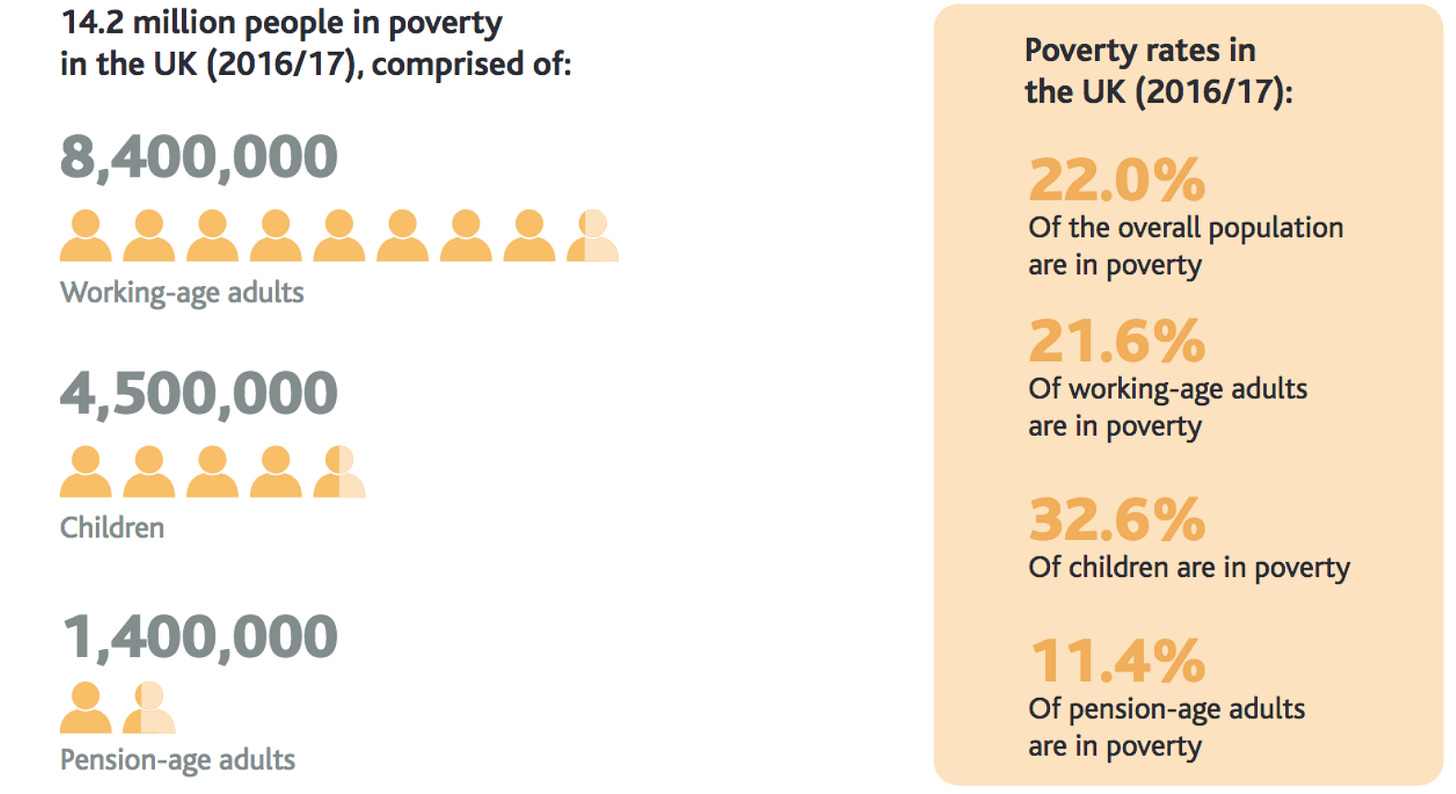 Poverty rates for children are far higher (32.6%) than those for working-age adults (21.6%) and pension-age adults (11.4%). This means that there are 14.2m people in poverty in the UK, comprised of 8.4m working-age adults, 4.5m children and 1.4m adults of pension age.
There has been much debate on poverty measures with no agreed upon UK metrics. The Social Metrics Commission has taken thinkers (from both left and right) to look at metrics and this seems robust to me. The figures are more severe than I would have guessed.
When put together with the UK slipping down in the Human Development Index, I think there is a case for the UK as a country in overall decline despite vast pockets of wealth and innovation. Is there a problem with the "social and cultural capital" of the UK? A friend or two have recently suggested that to me. I don't know but the data is worrying.
A short blog on a few UK poverty stats with links to the the Social Metrics Commission and the very critical UN Inspector visit on the state of the UK.

☪
I've been a long time follower of Chris Goode's work (despite my 9 year hiatus). I went to see Mirabel at the Ovalhouse.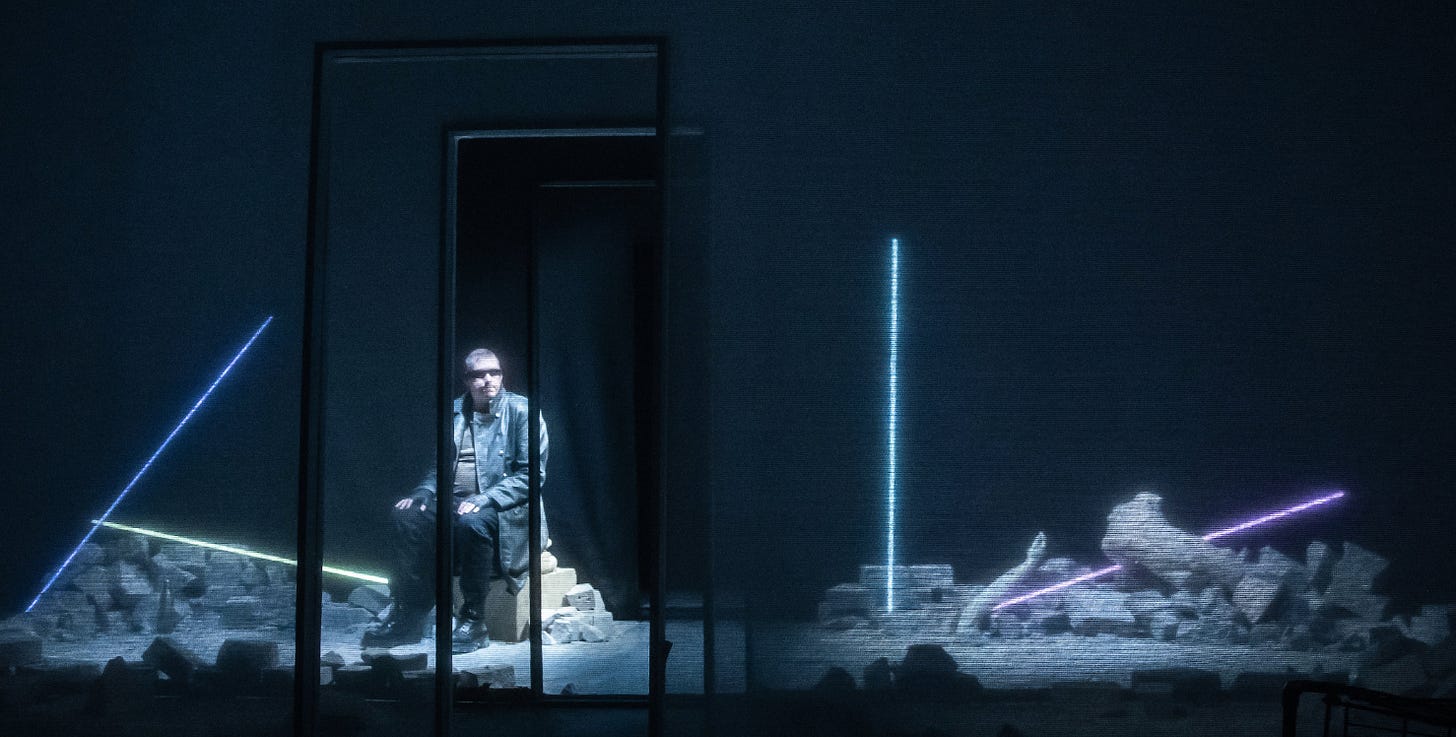 It sparked a whole set of fragment thoughts on connectedness, loss, acceptance and refusal.
I am not a critic. As a some time practitioner, wandering back to making - I note the beguiling haunting beautiful sound design, the equally beguiling haunting beautiful set and light - the astonishing animation - these matters so integral, oft reported fleetingly if at all by critics. I'd have liked to sat in the space. Some sound playing. Some lighting. The animation playing again.
Chris' presence fills the space. He starts to tell a story.
"Some stories, you have no idea where or when or how they begin."
Fairytale-like. Mirabel, 8 years, wakes up after the end of the world with Bear - soon Wolf - and sets off to find a grown-up. This quest arc journey allows all kinds of themes imageries and characters to populate a dystopian landscape with an all pervading spoken-word—poetry-humourous-sad-story telling of loss, refusal and acceptance.
A 3 min blog on thoughts sparked by watching Mirabel.
☪
I am uneasy with many aspects of identity politics, but the rage from oppressed people (current or historic) is palpable. I felt that from native Americans in Seattle last week. I felt it in debbie tucker green's play, ear for eye. I really wanted a black critic (both US and UK) to watch it.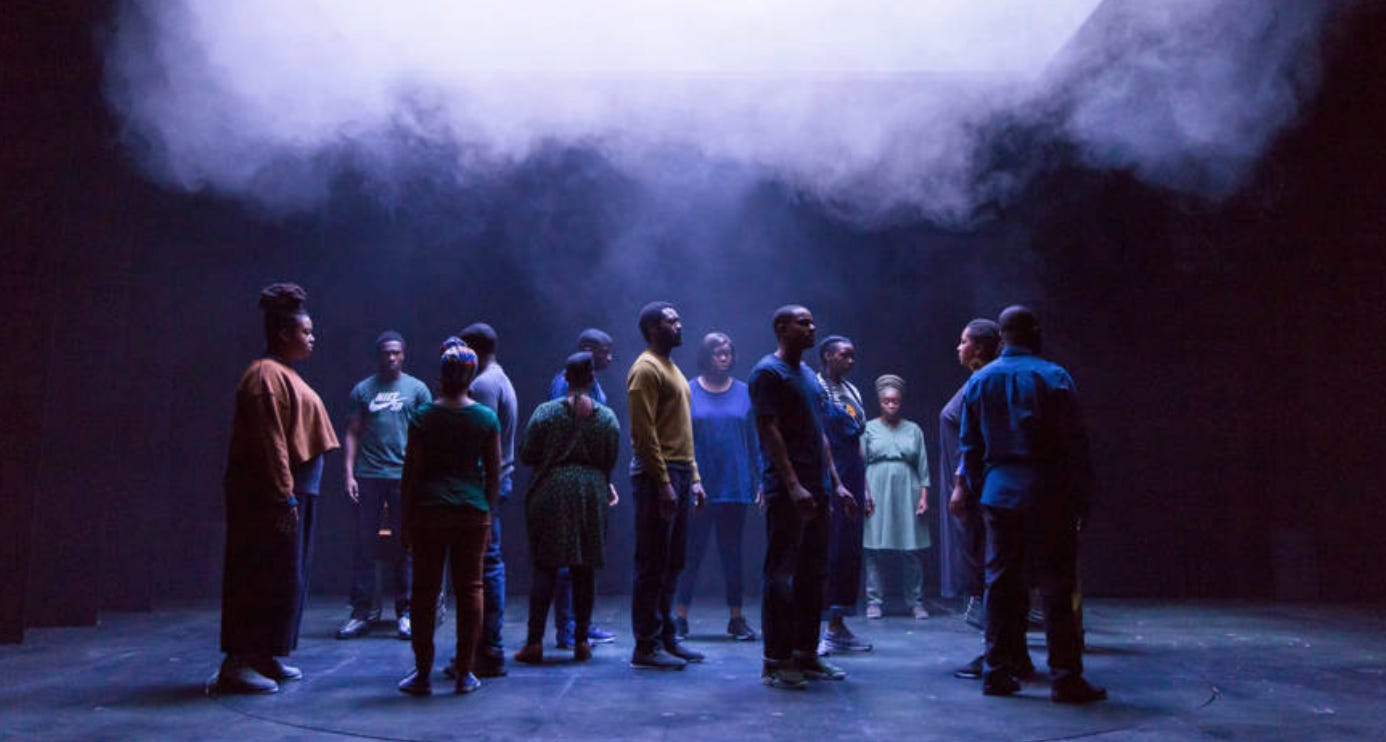 Intense. Lyrical with knife-sharp words. The writing staccatos and overlaps to a powerful whole expressing a history and a present of systematic racial injustice in a dramatic form that pushes notions of theatrical form and style. Over 10 years ago, the then AD (Nick Hytner) of the UK's National Theatre commented on theatre critics being old and white. Not that much has changed. I'd have loved for someone to reference black art work and criticism in realtion to the play. My own observations will have to do.

The blog is a long read (5-8 mins) on race, verbatim poetry, purpose of theatre, dramatic form and the like.
☪
On Populism, if in London - check out this panel talk (H/T Sofia Gaston) Nationalist Populism and the Future of Political Risk in the West - it's to mark the publication of Matthew Goodwin's new book, National Populism: The Revolt Against Liberal Democracy. The book makes the case that the forces behind populism have been a long time growing across many western democracies, and that the answer is more complex than "old white men". It chimes with my observations about Lymington, New Forest and Dymchurch, Kent. Both are Brexit towns for - what I observe different reasons. (Lymington is wealthy and wants to be left alone by central govt to simply get on, whereas Dymchurch would like investment and has not benefitted from the wealth of London, and is poor and getting poorer). Direct observation was a technique cherished by Hans Rosling (and successful investor, Peter Lynch) and I'm finding I'm attempting to do more and more of it.
Previous 2 min thoughts on Lymington and tangentially Brexit.
Also, Saving Britain, Will Hutton, Brexit Analysis
☪
The Theatre company I chair, Coney is performing some theatre games and a performance. Natural Museum London Lates 30 Nov http://www.nhm.ac.uk/events/lates.html It's free do come.
"How We Save The World – What if you had the power to save the world? Join us on a compelling adventure to visit various moments in our past and make decisions about how to save the world from the worsening effects of climate change. Created in collaboration with NERC-funded scientists and the Museum."

☪
The glass art in the Chihuly gardens in Seattle. Astonishing. A few pictures in this 1min blog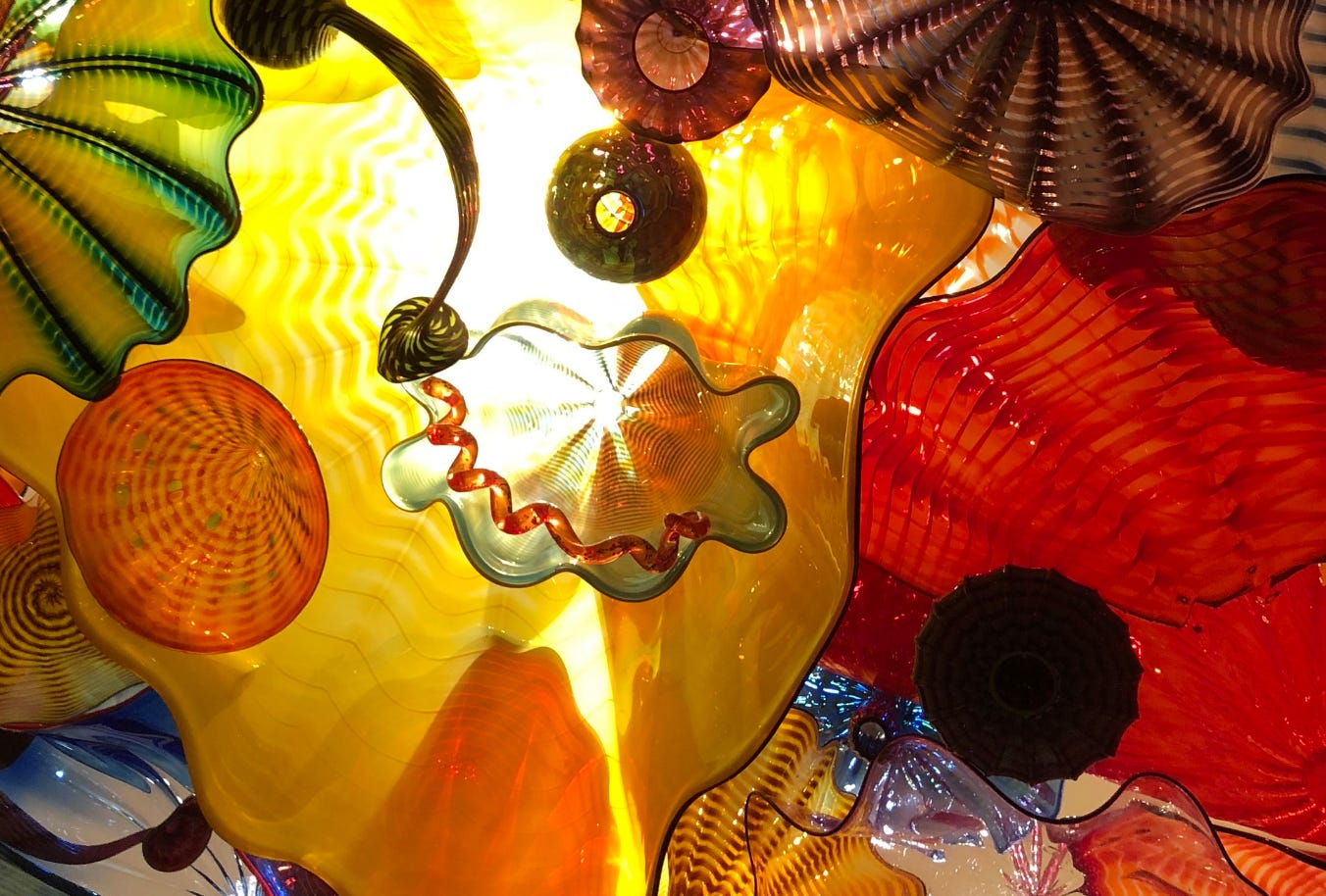 ☪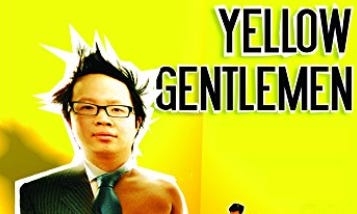 I've re-issued my 2006 play, Yellow Gentlemen (4 stars in Time Out and is one of my more personal works about the night immigrant Tommy Lee is dying). Buy it for laughs on Kindle for the price of a coffee. All profits to charity. I've only sold a few copies at the price of a coffee - 1.99. I will perservere but some good learnings here.... such as not time to leave the other job! (though I see no reason not to run them in parallel).

☪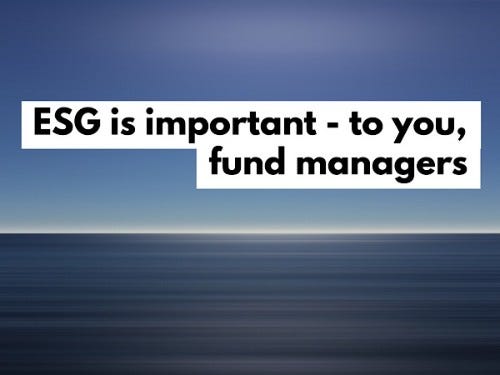 "...Through a long-term orientation and stewardship, this is the time for active investment managers to show their worth. It starts with asking the right long-term business questions. Some companies are giving us answers, but are we really listening?"
My full opinion article in the FT. (3 mins, behind paywall, but you get a free article or email me and I can send you a copy)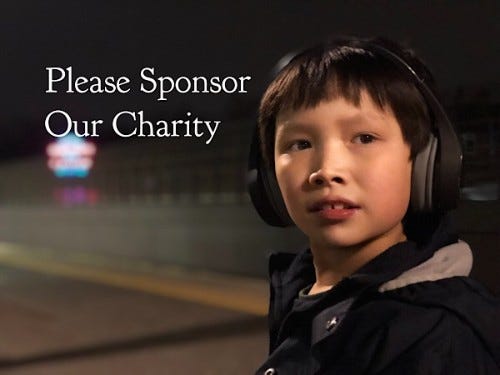 We've help found Focus West London, a Saturday club for autistic children. Children learn vital play, social and language skills in a fun and child-centred environment. Every child is provided with a volunteer therapist trained in a highly effective behavioural intervention. It's a difficult climate for charitable organisations like Focus, so your donation really matters.

Details are here. THANK YOU!