Hi
-Come Mingle, 3 October!
-Fearless, Joyful theatre: Kate Wasserberg gave me hope
-Little connections matter a lot
-Recalling the fall of the wall, a poem
-Why ESG Ratings will never agree, and why perhaps they should not
-Me and Yale Sustainability Prof, Cary Krosinsky in conversation on webinar
-Future of company narrative reporting

Hear a new idea. Meet a new person. Great mix of people coming,... Artists, investors. Impact thinkers, performance makers. Come mingle, 3 October at the Unicorn Theatre, London. Come to the Mingle.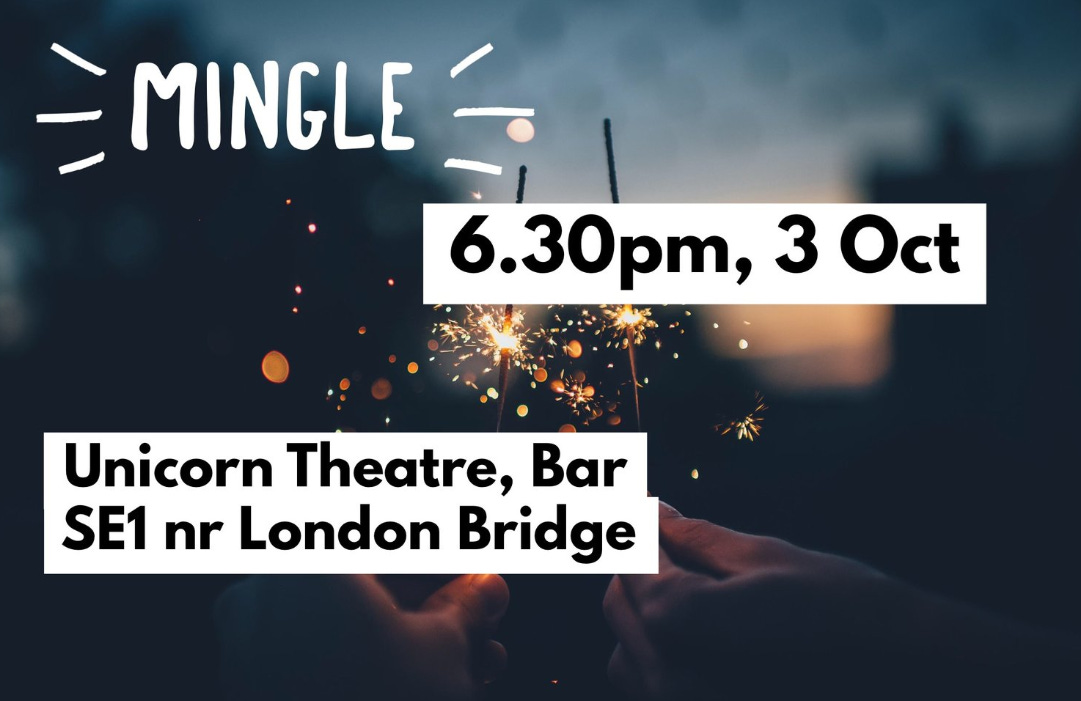 Do come! Oct 3, 6.30pm – 9pm, Unicorn Theatre, 147 Tooley Street, London, SE1 2HZ. Register free here.

"Arts/Business Mingle summarised everything I love… The possibility to meet the most interesting people and learn something new."
☪
Artistic Director, Kate Wasserberg in conversation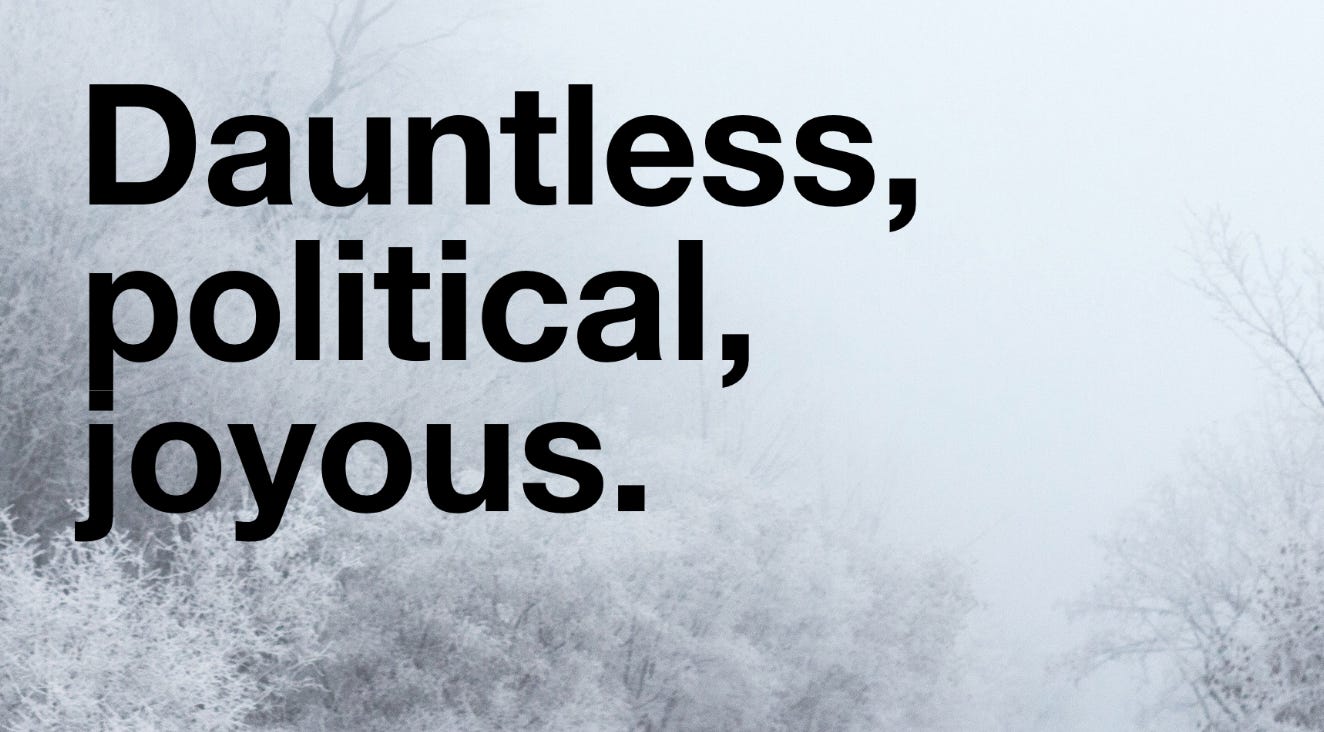 After some mixed feelings in San Francisco on sustainable investment - a mix of blah blah and some real passion and commitment, and a host of contradictions (wealth/homelessness; race) - it was inspiring to see a theatre director so committed and passionate in Kate Wasserberg, now AD of Out of Joint.
Kate was nurtured at Finborough Theatre (where I had my first play, Lemon Love, performed). She takes the ethos of "make it as good as it can be... as if it will be performed anywhere" a Finborough ethos of making work as best as it can be and not settling for "Ok" or "blah blah"... Coming to Kate's work now... it should be:
...without fear (Or what's the point?)
....political (Or what's the point?)
....joyous (Or what's the point?)
Theatre is made by teams.
Not one man. Not one person. It is bigger than that.
Read some fragments and notes on one artist's passion for theatre and the power of performing arts (2-4 min blog).
☪
I caught up with an accountant specialising in sustainability accounting, she grew up in Berlin and later that day it sparked my recollection of going to Berlin as a young teenager, not long after the fall of the wall. There was such a happiness and optimism about the future. This is mostly missing from what I observe in the world now (except when your football team is winning). I'm unsure what will bring it back, but maybe it starts with connections and mingles.
Yes, I did go to a Berlin night club, not long after the fall of the wall…. And maybe I thought saying I was 16 when I was 14, was such a daring thing.


When I was 14
After the fall
of the Berlin Wall
I found myself
in a Potsdam club
the city sizzled
with the joy of lost
unexpectedly found wounds
healing - that the best times still
ahead ahead ahead - I singing
impossible beats beat
heady on Green Forest cocktails
dancing with an impossibly
ancient 21 year old
Ach so young little one
lets dance lets dance
dance dance dance
☪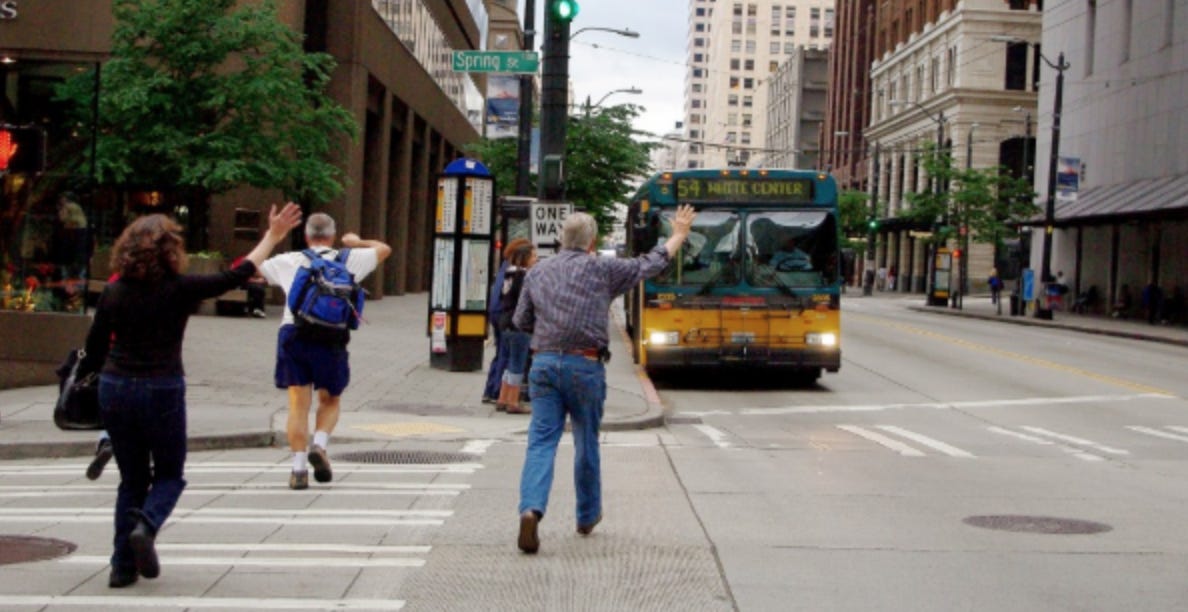 Thinking about connections...The little connections really count. This was struck me again in reaction to a Giles Coren tweet, about people not waving or nodding to cars/bikes when crossing the road. I always do this. My six year old O., has taken to copying me. Often in what seems to be a slightly over the top way which sparks chuckles. When we do, we have this little positive connection with the driver or cyclist.
It chimes with the adage to look how people treat serving staff, taxi drivers etc. not their peers and seniors.
Why is this the case? It requires a focus on others and reciprocation. It makes us understand each other as individuals.
It's alluded to in Emily Esfahani Smith's book Power of Happiness (previous blog post here on second order happiness, purpose, and Artistotle's Eudaimonia), seemingly it's because about the positive feeling that connections give us. I think you have a related but different lens on this through Lewis Hyde's The Gift (blog on a brilliantly argued defence of the importance of creativity in our increasingly money-orientated society) here a connection is a gift, and the wave is a small part of the gift back.
Take this story from Smith's book:
"Jonathan Shapiro, an entrepreneur in New York, has a regular morning routine. Every day on his way to work, he buys a newspaper from the same street vendor, whose newsstand is by a busy subway station on the Upper West Side. Though both Jonathan and the vendor have every incentive to rush through the exchange of goods for money and get on with their days, they always take a moment to have a brief conversation.
Buying a newspaper, a cup of coffee, or groceries can feel businesslike and impersonal. Many of us are so caught up in our own lives, so rushed and preoccupied, that we acknowledge the people we are interacting with only instrumentally—as a means to an end. We fail to see them as individuals…."
Read the whole story, some of the evidence, and why I think connections matter. (3-5 min blog)

☪
A look at ESG ratings and why they do not agree



This is quite specialist for sustainabilty investment folk… An investment analyst rating is an opinion, so is an ESG rating. This WSJ piece dissects why the ratings are so different.
"The problem here isn't the ESG ratings, but that they are used as though they were some sort of objective truth... they are no more than a series of judgments by the scoring companies...and investors who blindly follow their scores are buying into those opinions, mostly without even knowing what they are."
"Investors should not treat ESG scores as settled facts to be used on their own, but as potentially worthwhile analysis that needs to be understood before being acted on. The thick ESG reports behind the scores offer useful detail about the policies and controversies around each business. But just as with financial accounts, investing without understanding is unlikely to deliver what you want."
(review of WSJ ESG ratings article, plus comments from raters, 3 min blog).
More on ESG... Cary Kronsinsky and myself had a discussion on sustainability, his critique of the divestment movement and where SDGs (Sustainability Development Goals) are helpful or unhelpful. You can listen to webinar in archive. I'll post when there is a transcript.

In my public policy work, I was involved in a whole day discussion on how companies should best report on in the narrative of what they do (this at the international accounting standards setter). It turns out to be an important area. This is because of the increasing importance of intangible matters (hard to measure, don't appear on balance sheet), the active debate on long-term and sustainability, and stewardship; and the problem that accounts are mainly backward looking.
Summarising all of 10 hours of expert level debate is beyond my time capacity but I'd highlight
Support for narrative on Purpose

Much language and definition work debated eg "materiality", "value creation", coherence, verifiability...

Problems with aggregation or averages obscuring information
If narrative company reporting is important to you, I'd encourage you to be involved or do so through me. You can view the workstreams on IFRS' Management Commentary work here. And if you'd like to see me on webinar, link also available. (Go to 22.56 for the first snip of me on importance of Purpose).
☪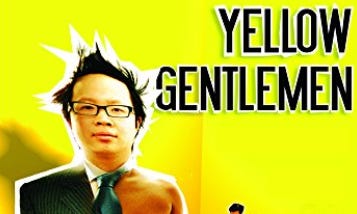 I've re-issued my 2006 play, Yellow Gentlemen (4 stars in Time Out and is one of my more personal works about the night immigrant Tommy Lee is dying). Buy it for laughs on Kindle for the price of a coffee. I'm also learning that maybe book sales aren't a good vehicle for raising money. I've only sold a few copies at the price of a coffee - 1.99. I will perservere but some good learnings here.... such as not time to leave the other job! (though I see no reason not to run them in parallel).

☪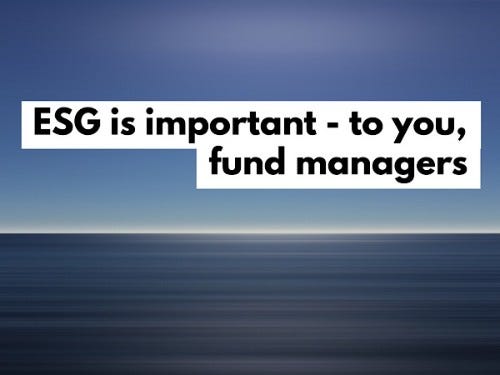 "...Through a long-term orientation and stewardship, this is the time for active investment managers to show their worth. It starts with asking the right long-term business questions. Some companies are giving us answers, but are we really listening?"
My full opinion article in the FT. (3 mins, behind paywall, but you get a free article or email me and I can send you a copy)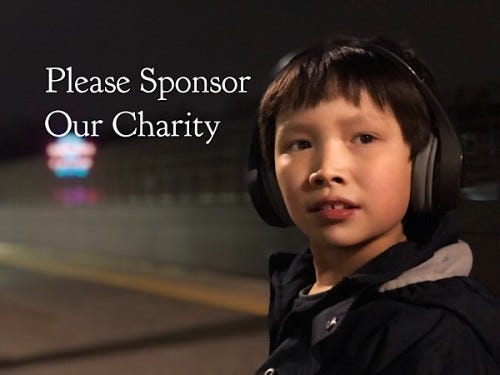 We've help found Focus West London, a Saturday club for autistic children. Children learn vital play, social and language skills in a fun and child-centred environment. Every child is provided with a volunteer therapist trained in a highly effective behavioural intervention. It's a difficult climate for charitable organisations like Focus, so your donation really matters.

Details are here. THANK YOU!