Hi
-Next Mingle, Oct 3 – please come. Register here.
-Am I a Crazy Rich Asian?
-Cancer survival rates, improvement
-SDGs and Norway Govt Fund
-Coney Social, 24 Sep
☪
We're taking the Mingle to the Unicorn Theatre.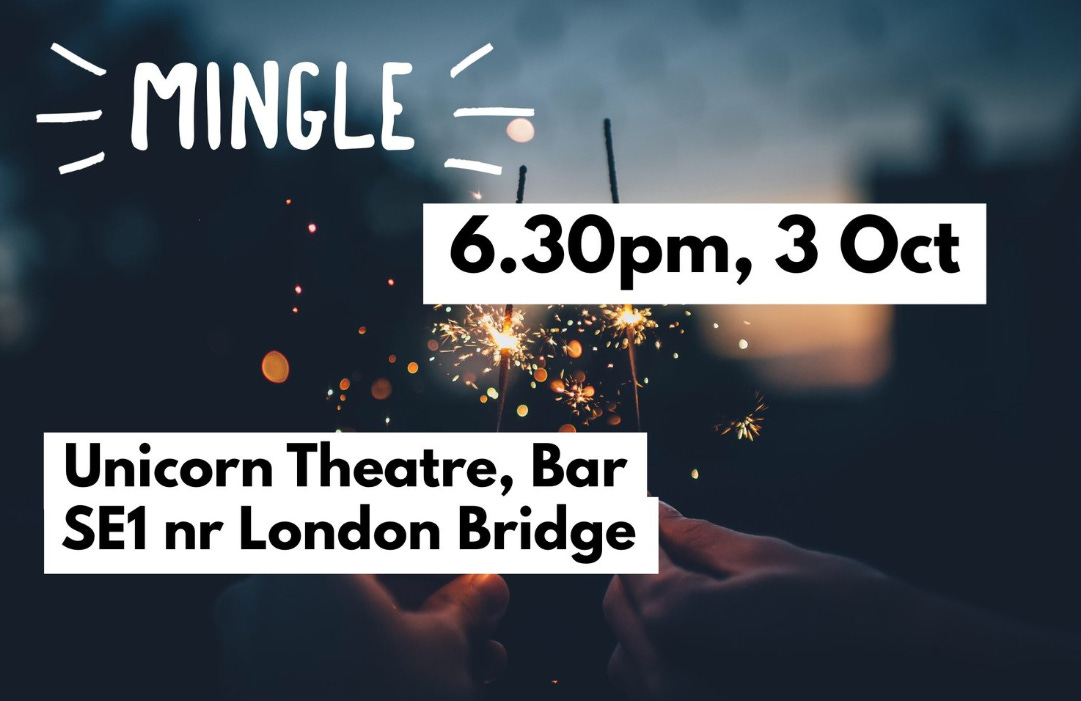 Many have never visited the Unicorn Theatre. Shame. It's a design award-winning custom-built theatre, and we don't build so many new theatres. It's worth checking out for design alone. It's also one of the country's leading performance spaces for young people. Do come! Oct 3, 6.30pm – 9pm, Unicorn Theatre, 147 Tooley Street, London, SE1 2HZ. Register free here.

"Arts/Business Mingle summarised everything I love… The possibility to meet the most interesting people and learn something new."
☪
Am I a Crazy Rich Asian ? By some definitions. Crazy? tick. Rich - vs average, well yes, tick. Asian - hmmmm, I guess, tick. This post tackles a typical market model for film, narrative scarcity and swerves through InstaPoets and reflecting stories from untold voices.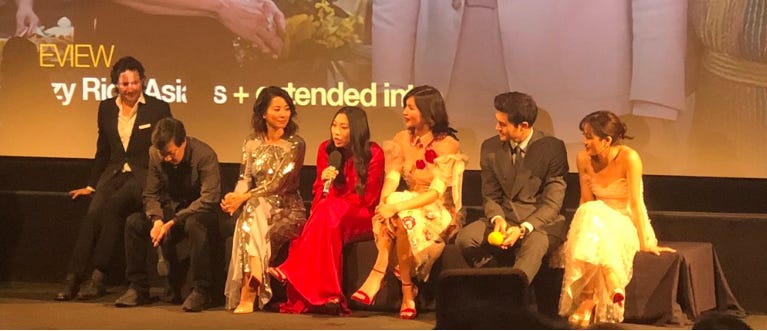 The film has broken through all type of cultural barriers echoing the breakthrough we saw through Black Panther and chiming with the #MeToo movement.

Stories. Plays. Movies. There is a school of thought which advocates these stories should reflect us. Reflect the human condition. Reflect our hopes and dreams, sins and vices, our sameness, our diversity.

Why has it taken so long to see such reflections? And if people want more such stories then are the mechanisms in place to facilitate that?

One argument runs that dominant culture and dominant gate keepers wish to retain power and dominance (a variation on Darwinian survival of the fittest) and such dominance will tend to crush rivals... competing cultures, competing narratives - it's a truism, winners write history.

Thus stories of unheard voices or minority's voices are suppressed either intentionally or by unintentional neglect.

There are two - not necessarily exclusive - solutions. One is via policy, rules, intent where investment or programming purposely targets these stories and promote them. Or at the least ensures equality of opportunity.
Another might be to try and use market based forces to reveal and meet the demand for such stories....

... In terms of tipping point moments, many of the CRA creatives are broadly my distant peers. Gemma Chan is 5 years younger, but Ken Jeong is 9 years older; my distant cousin Michelle Yeoh is a half generation older. It has taken time and steady pulsing pressure to raise these stories up. But as Martin Luther King said: "Almost always, the creative dedicated minority has made the world better."

So why is it so notable that sales are strong and holding steady?

This shows there is demand for these type of stories.

In a classic market model in search of profit, or rather shareholder value, (not always quite the same) this shows ignoring this demand was detrimental to shareholder value and profit.

This is why a market based social liberal might argue the market mechanism and profit seeking lever when properly implemented is one of the best tools we have for promoting such unheard stories. On one level It lets people choices decide.

Yet the lack of such stories could be viewed as market failure.

Another aspect is the pressure on such a story.

In the dominant story form, there are many unsuccessful examples. That's OK there is more than enough success as well. There is - as Viet Nguyen might say - narrative plenitude. Where as Asian-Americans live in narrative scarcity. I think this is an intriguing concept. (see NY Times op-ed here by Nguyen).

A single Anglo-American-overseas-Chinese story done poorly sends a negative market signal - maybe not because there is no demand but because the movie was poor....

Do I recognise anything in this movie? I have to admit yes. I know these people. I know a wife who hid expensive shopping from her husband (though for slightly different reasons); I learnt Mah Jong from aunties; I've sat in kitchens with Matriachs and argued about where the best Satay is found.

Others won't think this world reflects them. I think that's OK too and maybe if they have it in them, and they want to see the stories that reflect what they know - they should then do better - and create and write the stories themselves.
---
Most cutting funny political line:
Eat up your nuggets. There are starving children in America.
This is true, about 12- 15% of Americans are below the poverty line which matches the number of Americans who receive food stamp aid... around 40m.

...Lastly, on the CRA UK launch, I'm supporting BEATS... which seek to: humanise British East Asians and increase the visibility of British East Asians on stage and screen - although I've said before I'm wary of identity politics, I think emphasising difference tends to help extremists, but it's also nice to celebrate a success and what could be a pivotal moment for Overseas Asians...BEATS are holding a special community presentation of Crazy Rich Asians on 14 September at 19:00 at the Picturehouse Central, London - to book tickets email BeatsOrgUk@gmail.com and for more information about BEATS visit http://wearebeats.org.uk.

A 4 min post and a little bit more on thoughts sparked by Crazy Rich Asians, incidentally the film has a fair different plot from the book (trilogy) its based on.
☪
Cancer survival rates and cures have enormously improved over the last 40 years. From 5 out of 10, 5 year survival rates to close to 7 out of 10 5 year survival rates (although sadly not for pancreatic).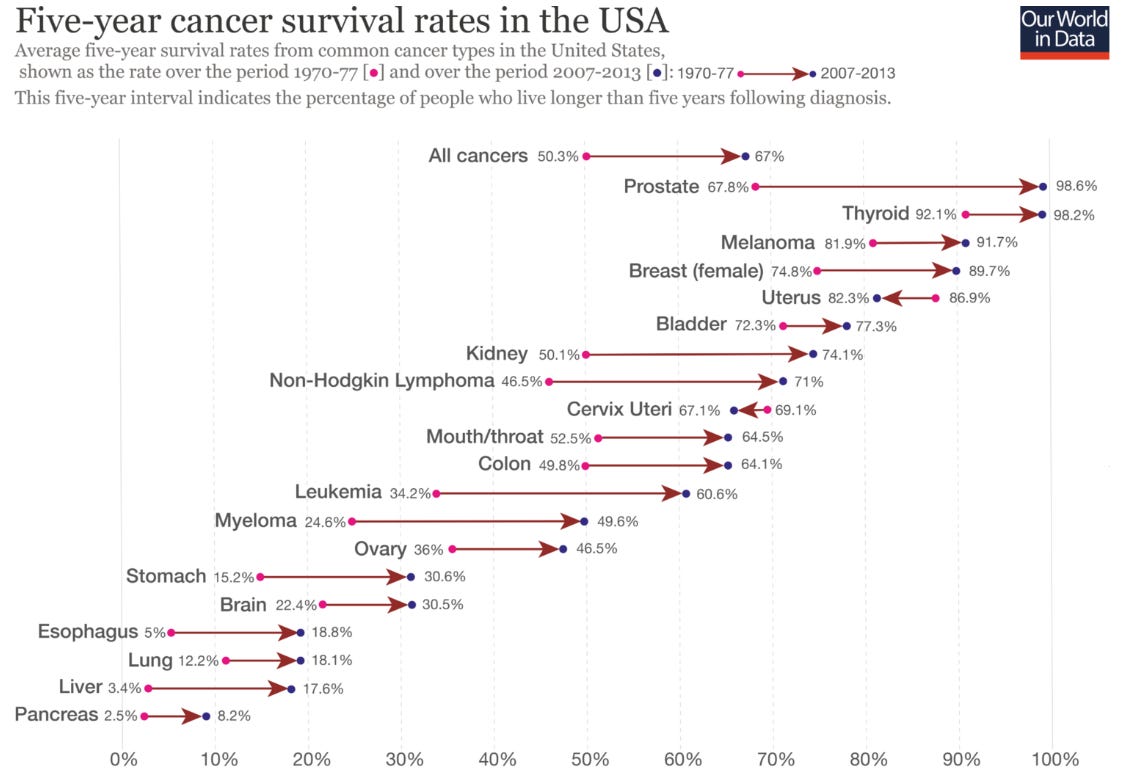 Much like the Hans Rosling Factfulness book argues, we should acknowledge how much better certain items are despite considerable challenges going forward.
I think there are some hard conversations to be had on the allocation of resources on aspects of innovation, especially towards very end of life care.
This you can sense from Atul Gawande's book, Mortality (Gawande Mortality blog post ). If someone is facing average survival of 3 to 6 months, and the tail chances of survival of eg. 2 years are extremely low then a balanced conversation is needed.

2 min blog with some semi-technical links on thinking about pricing life, and medical innovation capital allocation.

☪
I will be in San Francisco next week from Sep 10, let me know if there's someone I should meet or if you'll be there. I'm mainly there for the PRI (Principles for Responsible Investment) annual conference, where I'm speaking on a panel.
Quick one on ESG world, I thought the Norwegian Govt Funds paper on how they are thinking about SDGs (UN Sustainable Development Goals) of interest. Catch it here. I think there are many puts/takes on using SDGs and I don't think many in investment world have thought deeply about them. On a development economic level, I still believe the Human Development Index (here) has potentially more use, although for strategic purpose SDGs do have some use.
☪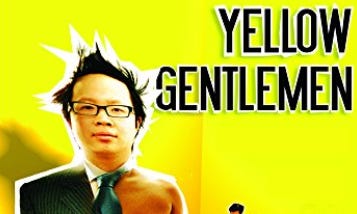 I've re-issued my 2006 play, Yellow Gentlemen (4 stars in Time Out and is one of my more personal works about the night immigrant Tommy Lee is dying). Buy it for laughs on Kindle for the price of a coffee. I'm also learning that maybe book sales aren't a good vehicle for raising money. I've only sold 4 copies at the price of a coffee - 1.99. I will perservere but some good learnings here.

☪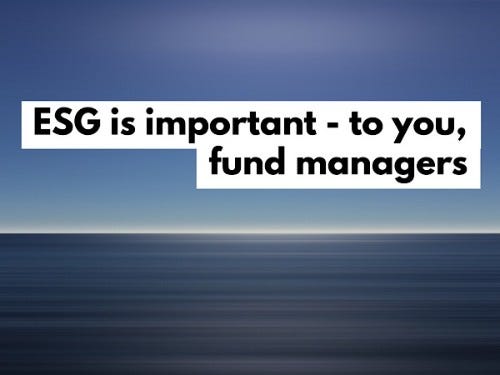 "...Through a long-term orientation and stewardship, this is the time for active investment managers to show their worth. It starts with asking the right long-term business questions. Some companies are giving us answers, but are we really listening?"
My full opinion article in the FT. (3 mins, behind paywall, but you get a free article or email me and I can send you a copy)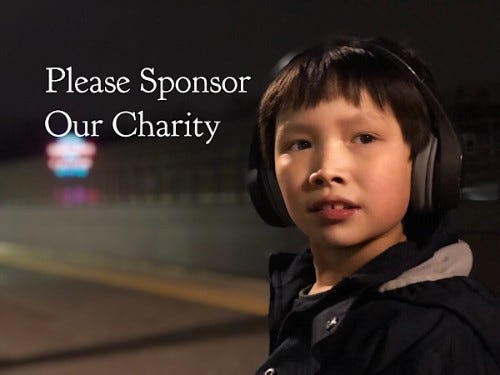 We've help found Focus West London, a Saturday club for autistic children. Children learn vital play, social and language skills in a fun and child-centred environment. Every child is provided with a volunteer therapist trained in a highly effective behavioural intervention. It's a difficult climate for charitable organisations like Focus, so your donation really matters.

Details are here. THANK YOU!