Hi
-Thank you Minglers
-Identity: Aren't we all human? / Misfits, Michaela Coel
-Thoughts on organising email
-Eurasia arts
-Museum Of London project role and founder members
- Puffballs / Coney Social / Oil Divestment
☪
Thanks to those who came to mingle. Poets and radical thinkers, sustainability do-ers, writers, directors, actors and people who wanted thoughtful provoking conversation in a complex, intersectional world.
"Arts/Business Mingle summarised everything I love… The possibility to meet the most interesting people and learn something new."
Interested in theatre games...? The spiel: Coney (I chair) create games to embed interesting ideas and ways of learning, and to provoke thoughtful conversations. The Coney Socials are a series of informal events for people to experience some of our games, have a chat and meet some new people....anyone who's curious about Coney come along and join us for a drink. If you're available, we'd love to see you there.
6.00 - 8.00pm Mon 24 Sep, The Golden Fleece, 9 Queen Street, EC4N 1SP, (Near Mansion House Station)
☪
I will be in San Francisco week of Sep 10, let me know if there's someone I should meet or if you'll be there. I'm mainly there for the PRI (Principles for Responsible Investment) annual conference, where I'm speaking on a panel.
☪
This week lots of conversations about (1) email management and (2) identity. Recurring conversations about if sustainable investing is actually impacting companies, and I took a closer look at the Museum of London, where I'll likely be doing some things over the year.
Part of the identity conversations are sparked by the success and debate around Crazy Rich Asians. One concern I have about identity politics is that, unless careful, it tends to emphasise differences rather than unity. People are rarely careful. And this plays into the hands of extremists. I sit in a barbell syncrectic position. So, I have furrowed brow reading FT's Roula Khalaf (behind paywall, but I can send you) reading Appiah's Lies that Bind
"... Dealing with identity is not only an individual struggle. Identity, he says, is not just how you see yourself but also how you are seen: "If you do not care for the shapes your identities have taken you cannot simply refuse them; they are not yours alone. You have to work with others inside and outside the labelled group in order to reframe them so they fit you better."
Tribal politics may be too entrenched to be influenced by historical nuance. As Francis Fukuyama argues in the latest issue of Foreign Affairs, just as 20th-century politics was defined by economic issues, politics today is defined by questions of identity: the left focuses on promoting the interests of marginalised groups, the right argues for the protection of traditional national identity "which is often explicitly connected to race, ethnicity, or religion". But it is no longer sufficient to lament, or denounce, identity politics. As Mr Appiah attests with his own contribution, a debate about the meaning of identity and how we overcome its over-politicisation has become a necessity...." suggesting that to some extent identity politics will be a neccessity. Hm. Not good for me.... Although Appiah himself, argues for a much lighter hand on identity (FT interview here) where one interpretation of his early work would argue he thinks the notion of "race" is almost fiction (well we are all 96% monkey and 70% worm, so we are more similar as humans than different?).
☪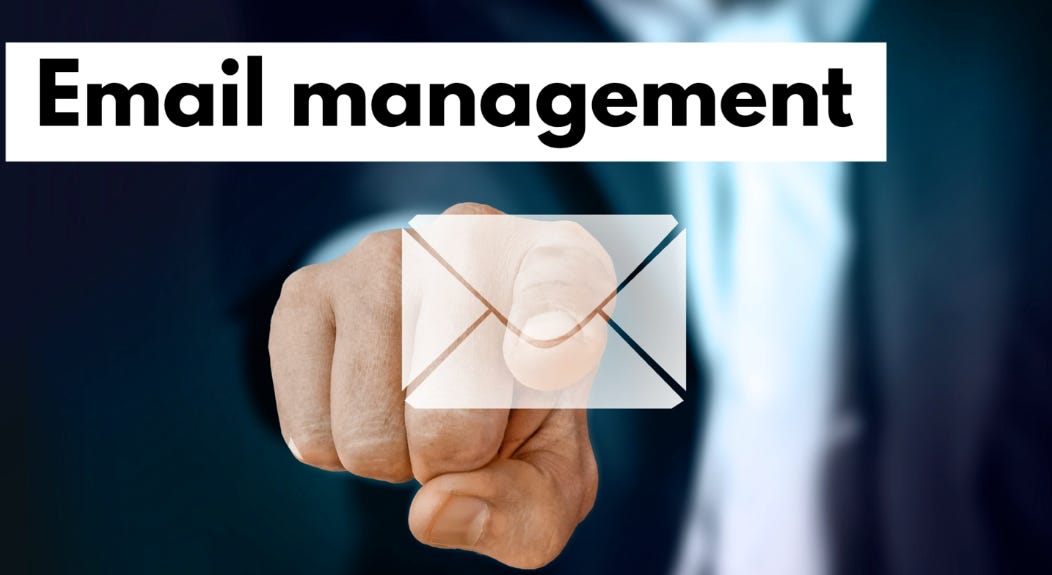 I've had discussions on 3 different occasions in the last 2 weeks on email management so, I thought I'd follow up on some extra ideas and thoughts from my last email management post.
My latest thinking is:
-Make your headline informative
-Have an interesting link in your email signature
-Put an interesting link in your out-of-office, plus let them know if emails will not be read.
-Write "No reply required" if no reply is required to your email
Further details, and 4 minute blog on email managment here.
☪
From Sustainability world, a look at historic climate science.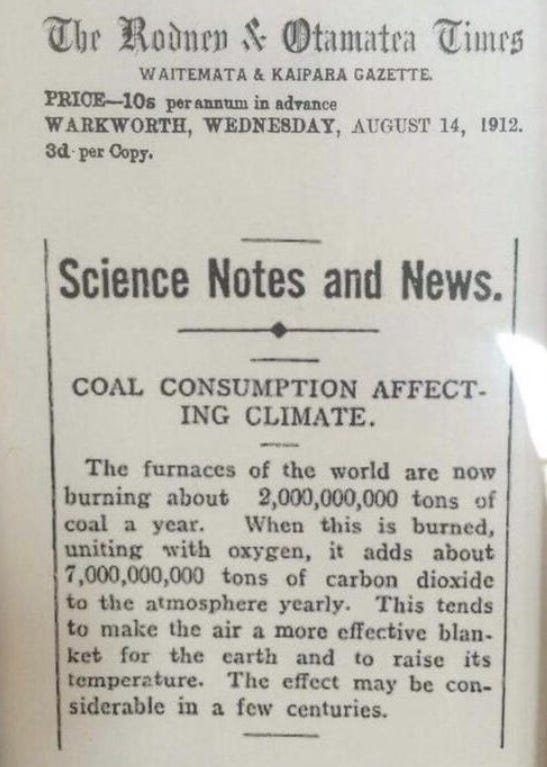 Published in 1912, the climate impact of coal and carbon dioxide was known then. This highlights two factors to me: (1) Data and reporting is insufficient to bend demand-side human behaviours. Given the economic growth fueled by fossil energy and the view from 1/3 of Americans who disbelieve man-made climate change but (2) the necessary imprecision and variability of climate models, however given, this imprecision you can take risk-philosopher Black Swan author, Taleb's view on a precautionary principle.
3 min blog on some climate science from 150 years ago.
☪
Back on identity and this time the problem in the arts, specifically TV.

"The misfit doesn't climb in pursuit of safety, or profit, she climbs to tell stories, she gets off the ladder and onto the swings; swinging back and forth, sometimes aggressively, sometimes standing up on the swing, back and forth, in pursuit of only transparency, observing the changes, but wonders if these changes are taking place within a faulty system."
Michaela Coel breaks all kinds of barriers in her speech at the Edinburgh festival this year. Deeply personal, she reflects on "misfits" and her sexual assualt.
She also advocates transparency, which I draw a deep parallel to the transparency work and calls that thoughtful investors are advocating in sustainable investing world.
It's a long speech and gives insight into the less-trodden path in the (blinkered?!) world of tv and its siblings. (2 min blog, links to whole youtube speech and transcript)
☪
Brief blog on Eurasia. Iran: "One young woman was going up the pedestrian bridge escalator wearing a black headscarf covering all her hair –very proper hijab few women in North Tehran are keen on –but she combined it with knee-high pink stiletto boots. The whole square turned to watch her walk.
These are not creative cultural hybrids but distorted chimeras. The authorities want a token of subjection and that is why every woman in Iran must sport her headscarf, wherever she is, as a public proclamation that her choices are, in the end, worthless."

There are artists who do not want to follow Western Traditions of Art and are seeking out their own. 2 min blog on this observation on a book on Eurasia I'm reading.

☪

From ESG World, Grantham on divestment: A post impying oil divestment as a strategy is neither here nor there (a longer 5 min read). Historic limited impact on returns, but perhaps (as supply side is only 1/3 the problem?!) limited impact on climate/companies too. Should be read along side Vaclav Smil.
☪
Poetry answers Identity. OK last thing on identity. This week, I also managed to sneak some time to pop by the poetry cafe, in Covent Garden, which I haven't done for years.
I thought, what chance a poetry reading would be full? Lo... standing room only.
I didn't stay long for duty calls, but enough to hear this poem. Working Class poem, in What Are You After by Josephine Corcoran.
The poem in its own way answers the Identity question, cropping up all week. We are so many things that identity can some times atomise us. We are human. We are ourselves. (link to poem and all the previous guff on identity in 3 min blog here)
☪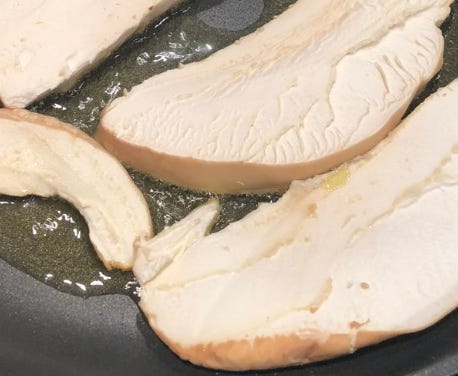 Randomness: I eat puffball mushrooms for the first time this week.

☪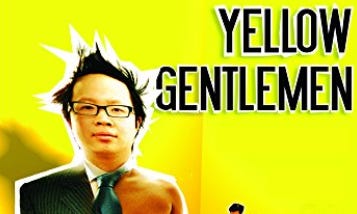 I've re-issued my 2006 play, Yellow Gentlemen (4 stars in Time Out and is one of my more personal works about the night immigrant Tommy Lee is dying). Buy it for laughs on Kindle for the price of a coffee. I'm also learning that maybe book sales aren't a good vehicle for raising money. I've only sold 4 copies at the price of a coffee - 1.99. I will perservere but some good learnings here.

☪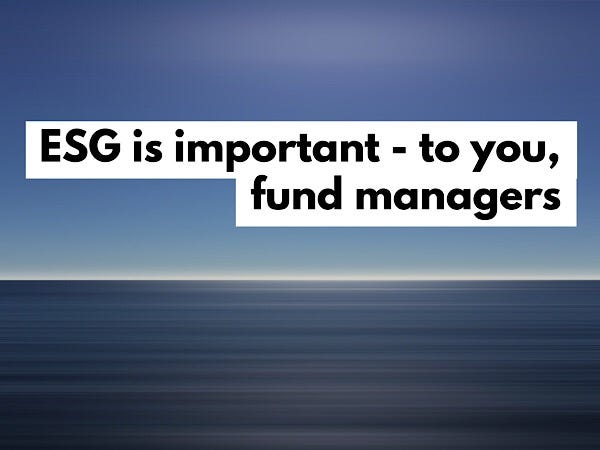 "...Through a long-term orientation and stewardship, this is the time for active investment managers to show their worth. It starts with asking the right long-term business questions. Some companies are giving us answers, but are we really listening?"
My full opinion article in the FT. (3 mins, behind paywall, but you get a free article or email me and I can send you a copy)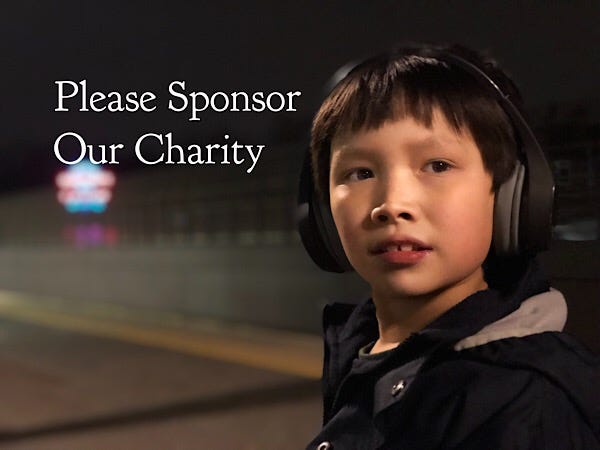 We've help found Focus West London, a Saturday club for autistic children. Children learn vital play, social and language skills in a fun and child-centred environment. Every child is provided with a volunteer therapist trained in a highly effective behavioural intervention. Families also meet, support each other and have access to experts. The therapists benefit, not only from the training and experience gained from volunteering, but through job opportunities arising with the families that use the Club.

It's a difficult climate for charitable organisations like Focus, so your donation really matters.

Details are here. THANK YOU!