Hi
-Next Mingle 22 August, Young Vic Bar
-Buy my play, Yellow Gentlemen, all profits to charity (only £/$1.99!)
-Breaking Down Silos, a practical and anthropological lens (Gillian Tett Book)
-Saving Britain, Will Hutton looks at Brexit and possible solutions
-Building a positive R&D culture, talk by R&D leader Hal Barron
-My friend Brona on female friendships
-Me on business podcast chatting on proxy votes
-Callan ESG survey, with a much lower ESG % uptake than recent surveys.
-Arts, Trustee and ESG jobs (inc: Exec Dir, Eclipse Theatre)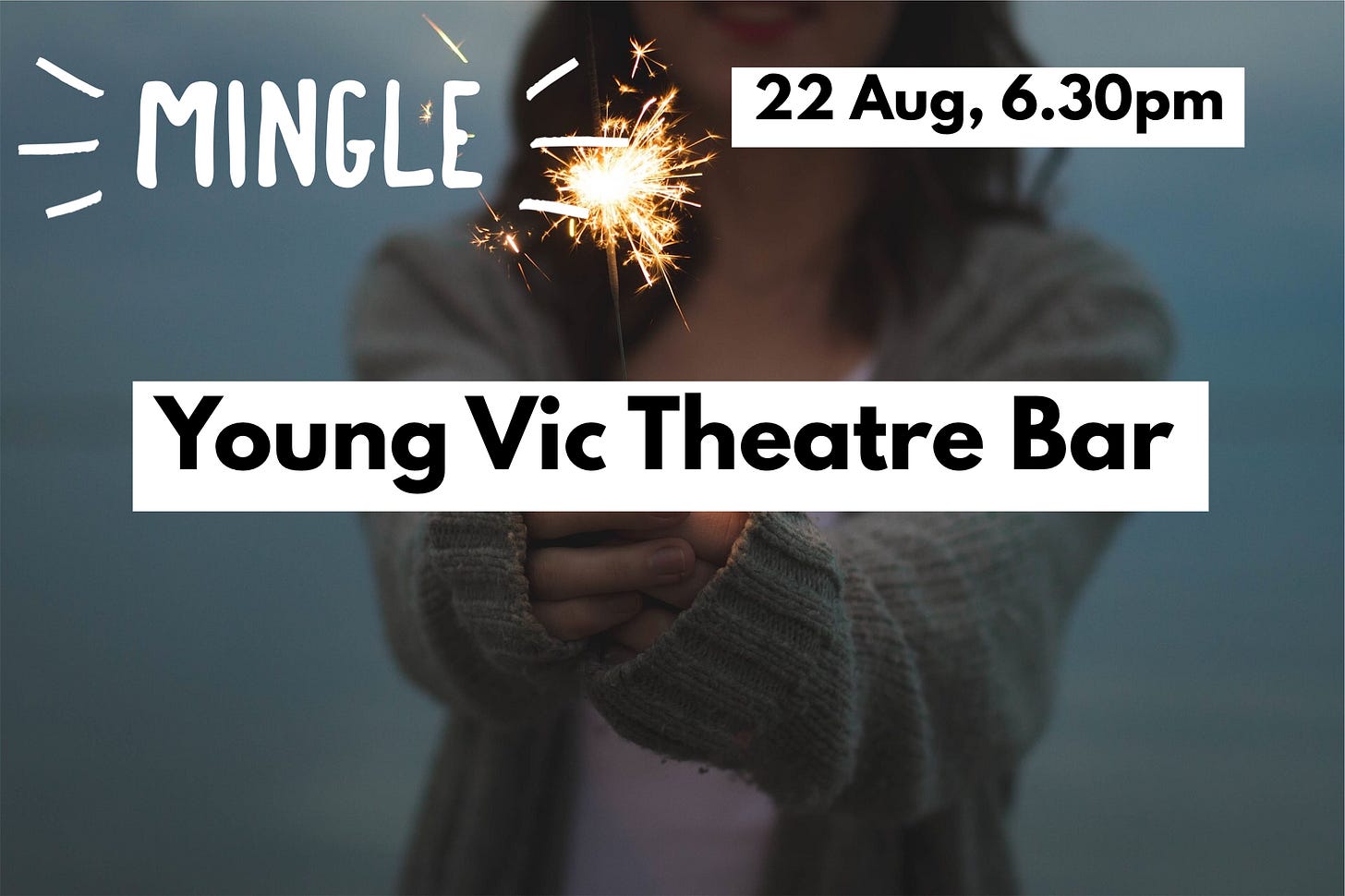 Next Mingle on 22 August.
Do come if free and about. Register FREE here. It's about breaking silos…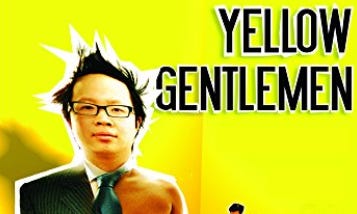 I've re-issued my 2006 play, Yellow Gentlemen (4 stars in Time Out and is one of my more personal works about the night immigrant Tommy Lee is dying). It's main purpose is to raise a little money for autistic charity, Focus West London. Buy it for laughs on Kindle for the price of a coffee.
*
Three brilliant (even if I do say so myself) fairly long form posts this week: Breaking Down Silos, a practical and anthropological lens (Gillian Tett Book); Saving Britain, Will Hutton look at Brexit and possible solutions; Building a positive R&D culture, talk by R&D leader Hal Barron. I also managed an outing to hear my friend Brona talk about female friendships.

Case Studies on Breaking Down Silos, and the benefits of an anthropological lens.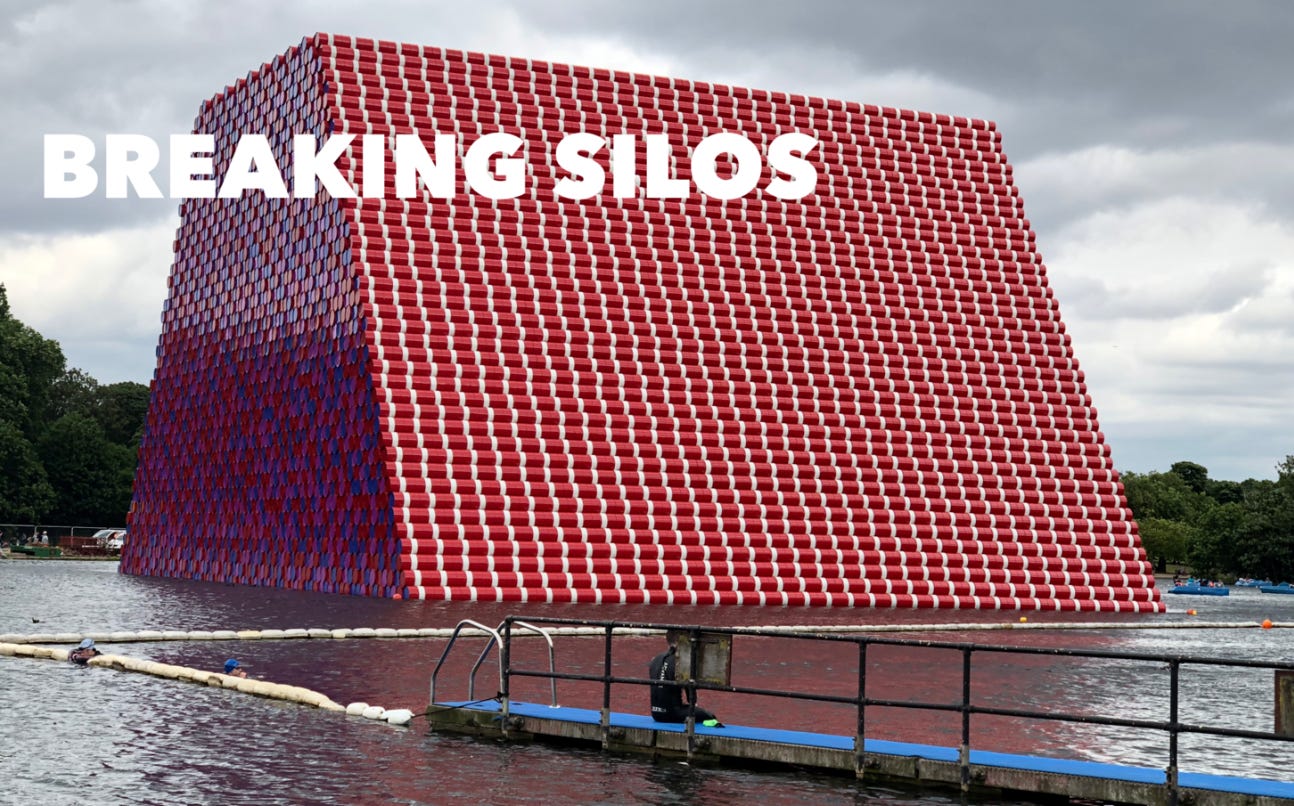 Part of the idea behind the Mingle is the notion of breaking down silos. Gillian Tett has written a book about it with an anthropologist lens threaded through it.

"Most of us have an uneasy sense that our world is marred by silos. We might not use that specific word to describe the problem. However, we encounter it all the time: in bureaucracies where one department does not talk to another; at companies where teams are fighting each other or hoarding information; in societies where rich and poor or different ethnic and political groups live in separate social and intellectual ghettos, side by side. Technology should help break these barriers down. In theory, the Internet could connect us all. However, social media will not do this automatically, or even easily. Silos exist in cyberspace too. We live in a world that is hyper-connected, yet often we barely know what is happening around us. That begs the question: what can we do?
....One lesson is that it pays to keep the boundaries of teams in big organizations flexible and fluid…. The most important point about anthropology, though, is that the discipline celebrates the idea that there is more than one valid way for humans to live.

(5-8 min read, well worth it on what we can learn from breaking silos)
☪
Saving Britain - A brexit analysis. On Brexit, a major gripe of mine is the wasted brain power trying to resolve Brexit rather than concentrating on long term challenges such as health, social security, under-funded judiciary and R&D development, to name a few. I don't have any Brexit solutions. And you've likely had more than enough about this topic...
.
...But, Will Hutton and Andrew Adonis do have some possible solutions and an insightful analysis of the causes and situation in their recent book: Saving Britain (Amazon link here). In my reading, they come from a classic social democratic lens (which sits centre left and they are Remainers) but with fresh thoughts from "stakeholder capitalism" which is a sustainable or purposeful capitalism (see work of the Purposeful Company which I have fed in to and is referenced in the book).

Whether you sit left/right (and you could take this neutral political compass quiz to find out your position) or brexit/remain the analysis into the causes makes provoking reading and the possible future solutions are a different cry for change than you're likely reading in the mainstream press.

"Brexit voters were right. The status quo is insupportable. But the solution is not to leave the European Union. Our problems are made in Britain; they can only be solved in Britain. Europe does not impede this mission; it is indispensable. We need to transform the way our country works. We need a new deal for a European Britain –more and better jobs, greater equality, high-quality public services, people of all backgrounds and localities treated with respect, given the opportunity and the power to thrive."
(5-8 minutes longer read on Brexit)

☪
R&D thought leader on creating a positive R&D culture

Hal Barron is considered to be one of the most thoughtful and successful biopharmaceutical R&D leaders (with stints at Genentech/Roche, Calico/Google and now GSK). I heard him speak on creating a positive R&D culture.
(1) Follow the science. If it tells you to go into an area, don't force it to try to work where it's not supposed to.
(2) Incentivise smart risk. Make people feel appreciated for making courageous decisions, and taking risk and not fearing failure.
(3) Single people make key decisions. Committees spell death to innovation.
(4) Focus. Fund aggressively the best projects. Say No. No. No. … how Steve Jobs said it. I'm as proud of many of the things we haven't done as the things we have done.
Innovation is saying no to a thousand things….in Apple, there's a little sign that says, simplify, simplify, simplify, with the last 2 simplifies crossed out.
(5) What you do with a bad decision that had a good outcome, that's called lucky. Do not reward lucky... Luck is not a good strategy.
(6) what if you make a really good decision that's wrong, that has a bad outcome? We need to celebrate that as much. Otherwise, we're going to teach people, only make those decisions that work.
The whole post is a long form read mostly of the transcript of the presentation he gave, plus bonus question and answer from me (on the metrics of culture) to him (terrific question!) (5 to 8 minutes long form read)

☪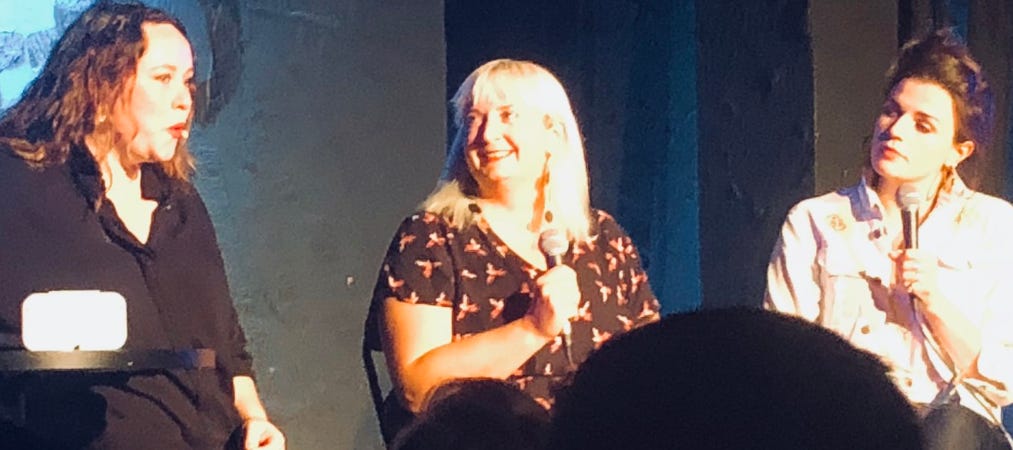 I saw my brilliant friend Brona, (on twitter here) speak about female friendship with her soul mate friend Aisling Bea (previous blog about male mental health and her relationship with her father here) in a Soho Theatre cabaret slot (my memories of Soho Theatre were way before it was famous for its comedy and caberet slots, so it was also intriguing to see this young and diverse audience through the door into the basement space) It was part of a recorded conversation for Amy Annette's podcast and show series - What Women Want.
The audience was woke and full of friends although still sprinkled with randomness, a guy I sat next to came as he thought it sounded fun, same with the girl behind me.
A natural funny-ness sprang throughout, as well as an obvious deep friendship (although perhaps would be considered high maintenance to some) there are friendships where we share the minutiae of life - and always back each other up (although the point was gently raised that male friendships tend not to have this same detailed sharing of experience and perhaps men haven't grown up with the same emotional space and language as women). Short blog here.
☪
From ESG world, yet another survey but this one from Callan is US focussed and suggests the US is much further behind on the ESG story (or maybe they are more honest?)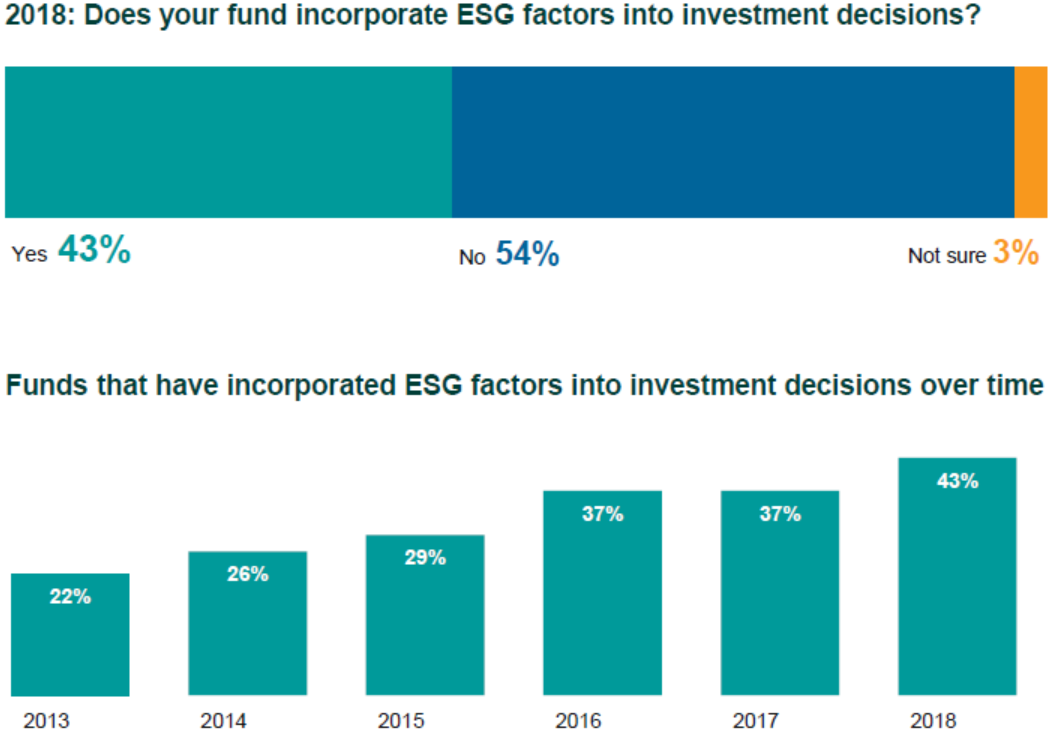 Callan US ESG Survey of 89 US funds shows 43% of funds using ESG (much lower than global CFA, MS, RBC, other surveys). (see CFA Survey here suggesting about 70% of global funds use ESG, and academic paper suggesting closer to 80% use ESG; also more recent MS survey also mainly US suggests asset owners are more interested, although below global levels)
Corporate funds = 20%, public funds =39%, Foundations = 64% (this looks low to me => 36% not using ESG), Endowments = 56%.
General adoption rates have doubled since 2013 (at start of this survey). 13% of all DC plans (both public and corporate, and incorporating ESG or not) include an ESG option in their plan lineup, compared to a 40% incorporation rate for defined benefit plans.
Over half of all respondents have NOT incorporated ESG factors (wow!) into investment decision-making (54%) in 2018 [ 2013 (78%)] Survey blog here.
☪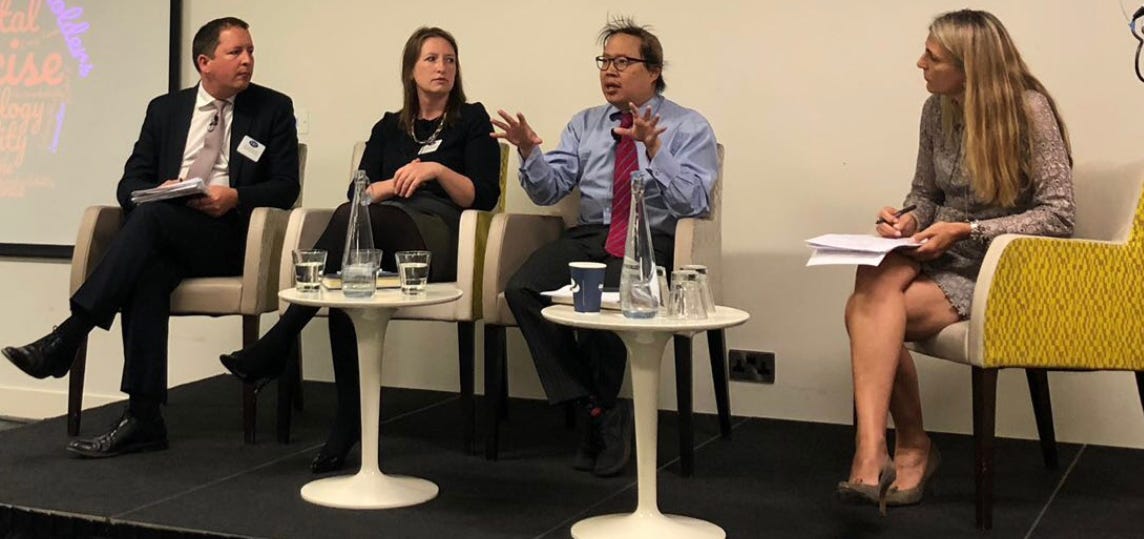 I've joined the investor advisory group (IAG) of the Financial Reporting Council (FRC). Recently I spoke at the FRC Lab conference.

The IAG aims to "provide a regular forum for the FRC to engage with representatives from across the investment chain on various issues, including our strategy and plan and new policies and standards, on governance, stewardship, reporting and audit matters."
Business has more than investors as stakeholders (it includes YOU and civil society etc.), so if there is any item in the corporate reporting agenda that you wish to communicate to the FRC – first, you can write direct to the FRC! But, second, feel free to tell me and I will pass the views on as part of my work in this area

I am also a member of the recently formed consultation group for the IFRS on "Management Commentary". This is the mostly qualitative narrative report seen at the front of Annual Reports and can tie in with Strategic reporting etc. If you have any strong views here please also do share them with me.

Lastly you can hear me and some of my work team talk about company AGM and proxy voting. It's rare that fund managers themselves are involved in the proxy process, which has been one of the potential problems in the lack of stewardship over the years from active fund managers. Transcript here and podcast landing page here.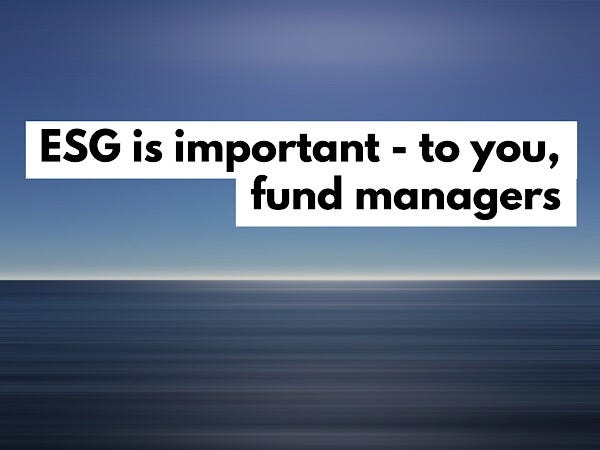 "...Through a long-term orientation and stewardship, this is the time for active investment managers to show their worth. It starts with asking the right long-term business questions. Some companies are giving us answers, but are we really listening?"
My full opinion article in the FT. (3 mins, behind paywall, but you get a free article or email me and I can send you a copy)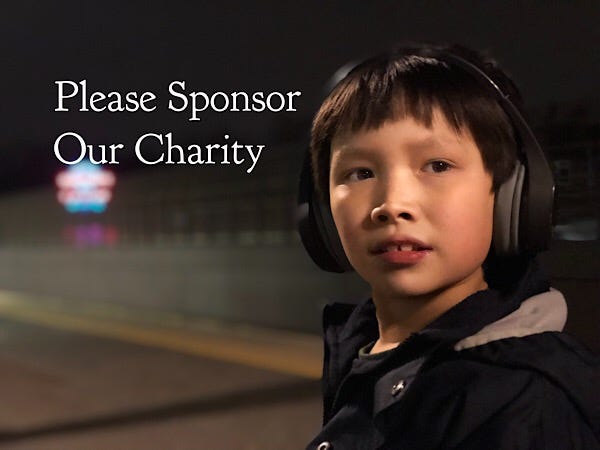 We've help found Focus West London, a Saturday club for autistic children. Children learn vital play, social and language skills in a fun and child-centred environment. Every child is provided with a volunteer therapist trained in a highly effective behavioural intervention. Families also meet, support each other and have access to experts. The therapists benefit, not only from the training and experience gained from volunteering, but through job opportunities arising with the families that use the Club.

It's a difficult climate for charitable organisations like Focus, so your donation really matters.

Details are here. THANK YOU!