Hi
-Sophie Woolley interview: hearing-to-deaf-to-hearing and performance
-Divesting a sector, plus climate challenges: Jeremy Grantham
-Me at Financial Reporting Council conference, Advisory Group

-Japanese Corporate Governance book, history and current practice
Very investing and ESG heavy this week. Sorry Arty peeps… is Japanese corporate governance more esoteric than theatre performance art? I'm working on a long post on the Gobsquad (after seeing Creation) and on the nature of art-audience-performer, but I'm too busy to finish and edit it so far – corporate governance is easier!
After being away from live theatre for so long, I'm creeping back in and can report it's alive and well. From the live art - what is art - type of work (of GobSquad) to the urgent stories and commentaries of our time - that's what Anna Deavere Smith's Notes From the Field at the Royal Court Theatre is, astonishing and urgent. Again, hopefully a blog at some point.
Still, with my cross-silo hat on - even if you are disinterested in investing consider dipping into the end of the blog on the Grantham work, which refers to some good slides on food, water and climate.
Consider supporting Unseen, an immigrant focused, female led short film project. I'm supporting the Kickstarter.
I listened to the publisher of Oberon Books speak about play publishing this week. I don't have many amazing coherent thoughts from the talk, save to say, that if you have a play that has a good chance of being performed then do also send it to a publisher like Oberon to be considered. If you have an agent, they are likely to do this for you, but if not, feel free to go direct.
I interviewed Sophie Wolley this week. She is showing her work-in-progress show, Augmented, at Ovalhouse, London in mid July. It's about going deaf, and going hearing again, after becoming a cochlear implanted 'cyborg'. What is it like to hear again? What happens to a person when 20 years of progressive deafness is suddenly reversed? The show is at Ovalhouse in London from 12-14 July.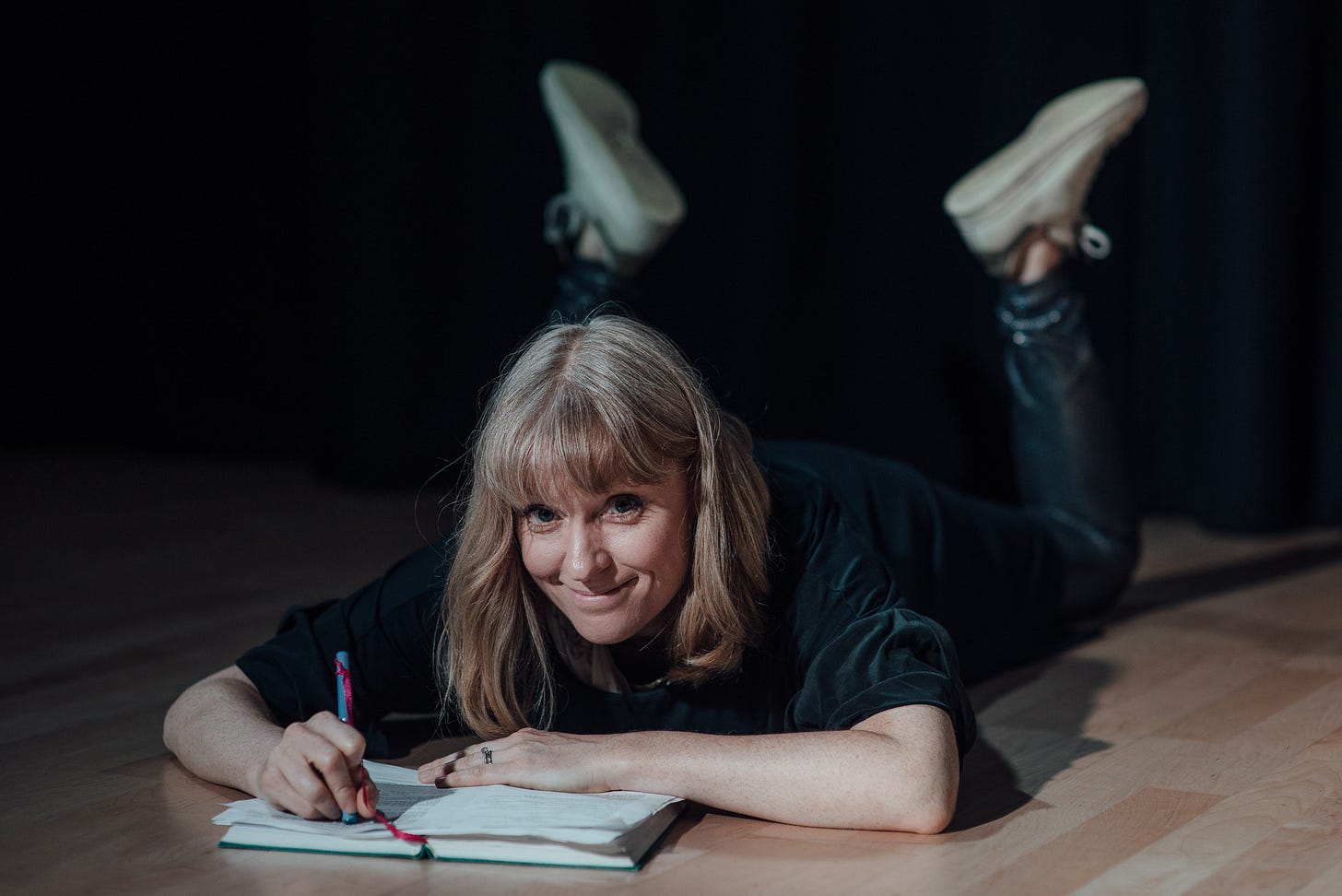 Growing up, I knew very little about deaf culture and only came to it late. It's still little known outside the mainstream. What would you say to more typical people about what they should appreciate about deaf culture?
I grew up hearing and went deaf from my teens. Every deaf person is different. It's important to recognise that what works for one deaf person, doesn't work for the next. Hearing people sometimes ask how come I can speak, and then they compliment me. I accept most compliments but not that one, not in the way it is usually angled.
It's a backhanded assertion of hearing supremacy. It's kind of why I'm writing Augmented, my one person show. I'm asserting my deaf cyborg power.
I have hereditary progressive deafness. On my mum's side, we go deaf in our teens onward, on my mum's side. We sign and speak. we use what is called Sign Supported English. We can also use BSL.
If people are interested in learning more about Deaf culture, a good way is to do a BSL level 1 course. My husband learned to sign, and his brother and sister in law did BSL Level one. This gave them a good deaf awareness and empathy. If you can't learn to sign, remember to maintain eye contact when you speak. I write about that etiquette in my play, and what happens when I break the rule with my deaf mother.
In the first few weeks after my successful cochlear implant switch on, I was blown away by how hearing culture is often about speaking to people with backs turned, often from a distance.
In 2013, a week or two after switch on, something happened to make me realise I had recovered what is known as incidental hearing. I was on the bus, south of the river. I asked a mum with kids – do I get off next stop for Lewisham station? She said nothing, and I thought – bit rude. She bundled her kids off the seats and walked toward the doors to get off the bus. And then I realised, she was talking to me as she walked away from me. "Lewisham station is in two stops."
This will sound tiny to some people, but it's a big part of hearing culture. That busy mum made me realise that from now on, I would have more access to information and more power.
The privilege of incidental hearing is an invisible, structural barrier for deaf people. My incidental hearing is not perfect yet. I can't eavesdrop from a distance like some hearing people can. My 'listening bubble' is smaller than my hearing husband's.
You can also check out my Deaf Faker series on youtube, for some laughs about deaf awareness.
Any hard lessons you've learned as a writer and performer? Any advice you'd like to give?
Look after your posture and avoid RSI. Pilates is better than yoga.

Interview is a 5 min read
☪

Somehow, for most of my life, I've played lots of games of all sorts. Theatre games, scrabble (under 9 UK champion type of level), chess (mediocre, enough to get on to school team just about) to running around games particularly with sneak element (eg 40-40) , fighting games (earned a blackbelt), Mah Jong to computer games. One of my open secrets is that I'm a fairly proficient games player across a number of genres – I'm quite good where patience would be a winning strategy. I can hit the top 1% for a number of games (but not the 0.1% of e-sports pros).
I'm fairly proud of having won a Fortnite victory (Victory Royale!) egged on by my 6 year old son, who is way too influenced by YouTubers. First Person Shooters, or reaction time type of games are not my genre, neither are Sports or Racing…
On the less competitive side, Minecraft is amazing and wonderful and everyone in our family gets something different out of it. Interestingly, since being bought by Microsoft it has continued to strengthen as a game and platform (much like LinkedIn has…).
Anoushka has written a lovely blog about it, which you can read here (4 min minecraft blog).
☪
I recently finished a positive stewardship engagement with a Japanese company on the nature of independent directors. ESG ignored 10 years ago, is increasingly in focus in Japan. In my view, this trend is set to continue.
One resource to examine in this area is Ryohei Yanagi's new book on corporate goverance in Japan (Amazon link here). Yanagi has a book event in London 4 July 2018 (link to event here).
Yanagi examines the Ito review (cf UK Kay review, a blog on Kay here), the corporate governance and stewardship codes in context of Abe's reforms, and gives the historic background of why Japanese corporates are managed and governed like they are today. Short 2 min blog on Japanese CG looking at RoE and ESG.
☪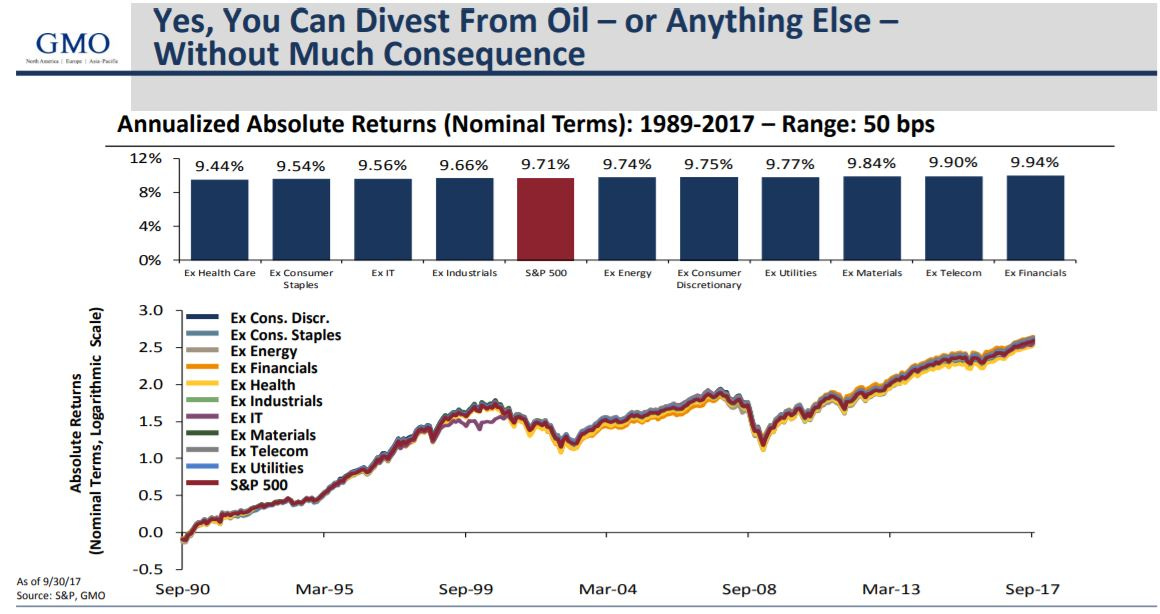 Jeremy Grantham has put out some backtests suggesting divesting any one sector over the last 28 years, 60 years, and 90 years made a difference of 50bps from best to worse or around 17 bps from market to best/worse.
Grantham argues "Who knew that the stock market was that efficient? It may be hopeless in bubbles and busts, but it has evidently priced these groups of big companies pretty well. And there is no advantage to an investor of choosing the high-growth information technology sector over, say, utilities. Utilities are priced down and information technology is priced up, but they produce the same returns. It is amazing.
What does this mean for divestment? It means that if investors take out fossil fuel companies from their portfolios, their starting assumption should not be that you have destroyed the value. Their starting assumption should be until proven otherwise, that it will have very little effect and is just as likely to be positive by 17 basis points as negative. That is an amazing contradiction to what every investment committee has ever said, as far as I am concerned.
It obviously takes a major miscalculation to move the dial when it comes to divestment. I think that decarbonisation is just such an event. And the reason I think that is that the oil companies and the chemical companies are not rolling with the punches. They are fighting decarbonisation tooth and nail. They are still funding obfuscation programmes in North America. And if you do that as a corporation, as a capitalist, you are likely to bite the dust if you are facing a major change, if you fight it. And they are fighting it. If they rolled with the punches, they might do quite well, and bleed off their capital and pay big dividends. But they are not doing that."
The counter argument (along with usual caveats) is that 17 bps is still significant when talking about compounded numbers over a long time period.
If I have my compound maths correct (warning, no one has checked this for me) then $1,000 at 9.71% comes out at $13,393 vs $1,000 at 9.44% which comes out as $12,500 or a $893 difference over 28 years. How significant or material that is, I can leave for you to judge. But if the initial invested sum was $1bn then this would be a large absolute number… $893m. Hmm.
In the blog, I link to other parts of Grantham's presentation looking at weather variation and its second order impacts. Link to 5 min blog post here.
☪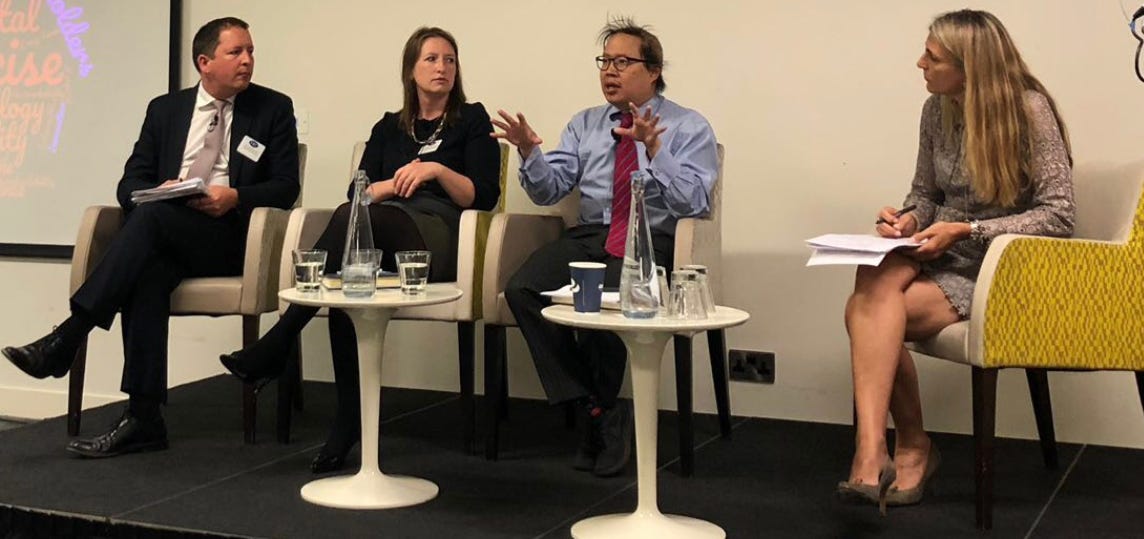 I've joined the investor advisory group (IAG) of the Financial Reporting Council (FRC) and this week I spoke at the FRC Lab conference.
The IAG aims to "provide a regular forum for the FRC to engage with representatives from across the investment chain on various issues, including our strategy and plan and new policies and standards, on governance, stewardship, reporting and audit matters."
Business has more than investors as stakeholders (it includes YOU and civil society etc.), so if there is any item in the corporate reporting agenda that you wish to communicate to the FRC – first, you can write direct to the FRC! but second, feel free to tell me and I will pass the views on as part of my work in this area. (3 min blog on this and briefly what we discussed at the conference)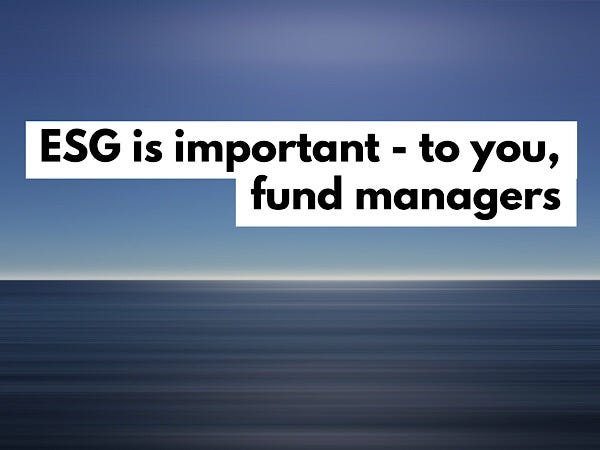 "...Through a long-term orientation and stewardship, this is the time for active investment managers to show their worth. It starts with asking the right long-term business questions. Some companies are giving us answers, but are we really listening?"
My full opinion article in the FT. (3 mins, behind paywall, but you get a free article or email me and I can send you a copy)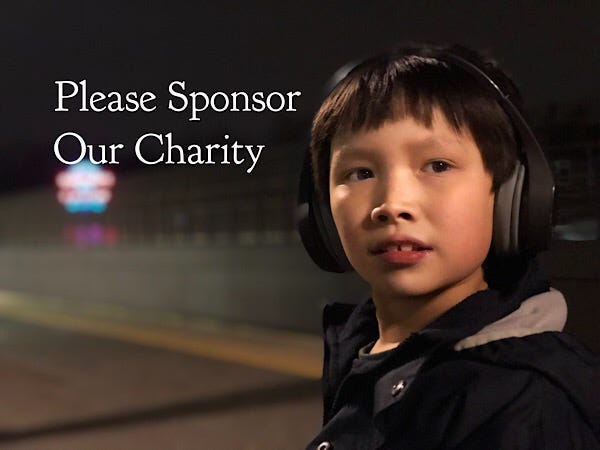 We've help found Focus West London, a Saturday club for autistic children. Children learn vital play, social and language skills in a fun and child-centred environment. Every child is provided with a volunteer therapist trained in a highly effective behavioural intervention. Families also meet, support each other and have access to experts. The therapists benefit, not only from the training and experience gained from volunteering, but through job opportunities arising with the families that use the Club.

It's a difficult climate for charitable organisations like Focus, so your donation really matters.

Details are here. THANK YOU!