Hi
-Mingle Thank you / Invite to a dinner and game with Coney
-Incredible state of teeth straightening technology
-20 Theatres to see before you die – a love letter
-Learning from failure and welsh goal keeping
-32 Charts → today is the best time to be born
-Elon Musk: These Questions Are Killing me, a short verbatim play
-ESG Matters: A look at operational and stock price performance and MSCI data set
-Minglers: Climate Game, Bespoke Tailors, Games
☪
Thanks to all the minglers, who came to the Young Vic recently. Stay on this list for the next event, or if mailbox too clogged, unsubscribe below. I will be at Coney's (which I chair) fund raising dinner and game - 19 July - Do come.
☪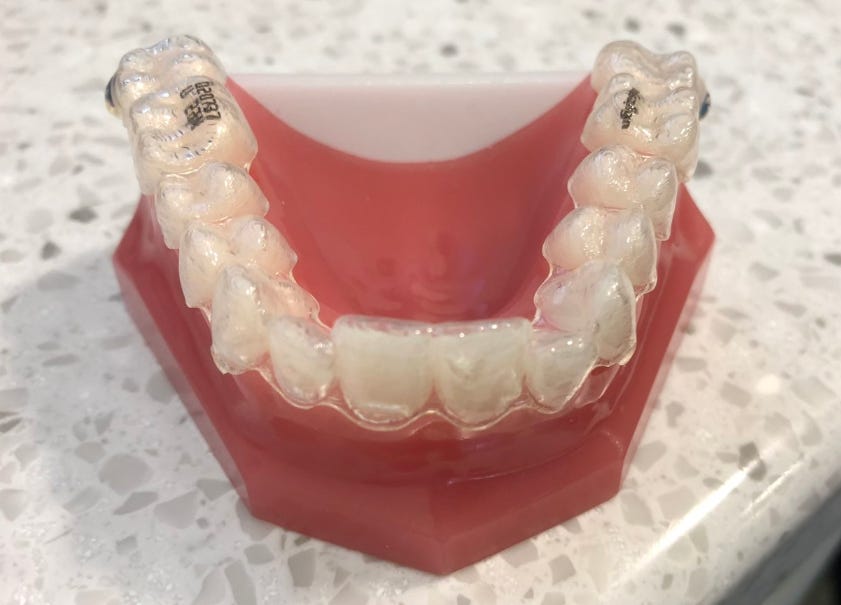 I've been exploring the forces behind people straightening their teeth. Grooming and beauty have been in human culture for thousands of years and those behavioural forces are very much alive in our culture today as well.

One force is Instagram. Here the compulsion to show your smile to your friends and the world at large persuades people to straighten their teeth.
I learned from the rather amazing and passionate orthodontist Mo that you can choose to have a smile optimised for Instagram selfies or one optimised for face to face conversations. The angle is different with selfies taken from a high angle.
I also learnt about the astonishing technology that allows a details 3D image of your teeth and what they could look like in a matter of minutes. ( a 2 min blog here)
And if you truly want a chat about teeth aligning technology and how it's changed, hit reply!
☪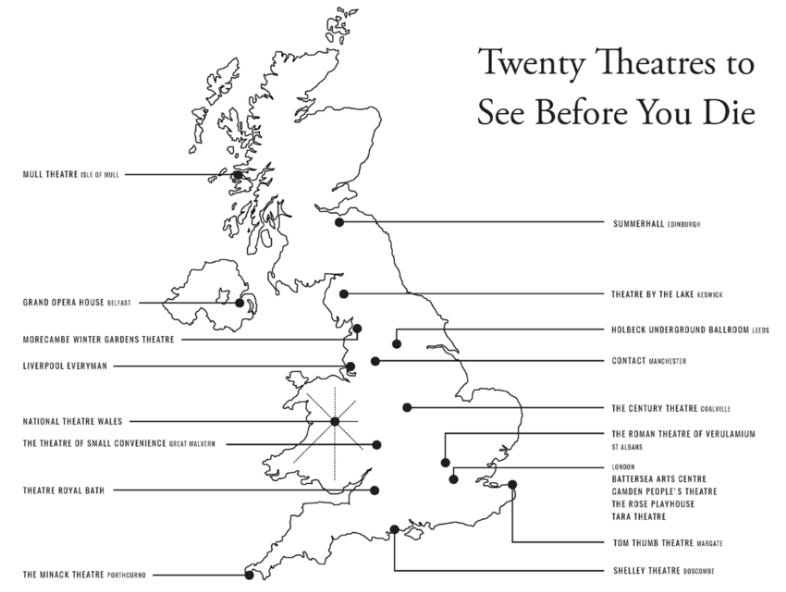 If theatre spaces are important to you (or intrigued about how they can be) then this book is for you. Where Amber Massie-Blomfield travels round the UK to consider 20 important theatres.
"What makes us hopeful? If we can find our answer in a theatre, we might find we understand our world a little better too."
I am fairly sure I will never see all of these 20 theatres. In bearing witness to these spaces AM-B, and giving us a glimpse into the quirky, unique and important; she also offers a portrait of a different kind of Britain to the one portrayed in the mainstream media today.
In painting this theatre landscape and rooting it in history, community and the present time, she indirectly provides a defence for theatre - an art form, or discussion form, that some would say is not particularly thriving in diverse audiences and perhaps in decline - and in doing so has written an important work for our time. (slightly longer 5 min blog piece here)
☪
A top flight goal keeper and (1) Learning from failure (2) the primary voice of stories not told (3) Mixing (mingle!) with people and views you otherwise would not. (A 4 min cross silo thinking blog post on leaning from failure and the current musings of an ex-goal keeper)

This profile of former top flight Everton goalkeeper, Neville Southall, touches upon the 3 above ideas I am interested in. (It's also a good argument for why when I have time, I flick and read through all sections of a newspaper from News to Arts to Sport...)

On (1) he notes goal keepers often fail but it is how they react to that failure which will mark them out. He still remembers some painful goals scored against him and reflects on the Liverpool goal keeper's mistakes in the recent Champions League Final.

My Mum is a big Liverpool fan, my Dad supported Arsenal - I've always been fascinated about what sport and teams and fans tells us about what it means to be human.

This is currently also of note as my work team recently failed in two big pitches / proposals. How we improve from failure will be a mark of how good (or not) our processes and culture are. I hear a lot of talk about learning from failure but it is hard. It is also difficult to teach to children. What makes one child pick themselves up and throw themselves at a problem again and another to shy away....

(A 4 min cross silo thinking blog post on leaning from failure and the current musings of an ex-goal keeper)
☪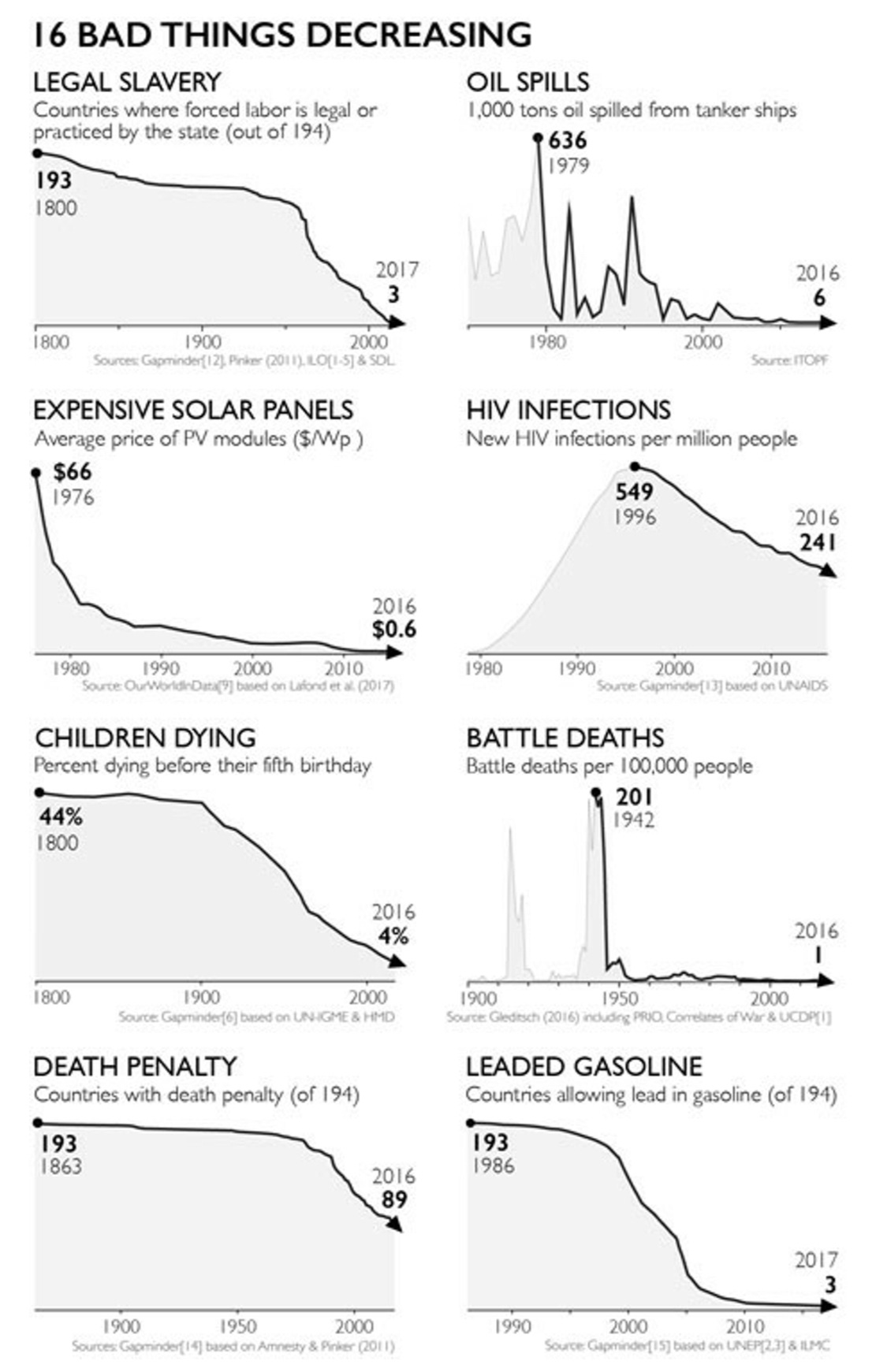 (Click here for all 32 charts) "Everything is not fine. We should still be very concerned. As long as there are plane crashes, preventable child deaths, endangered species, climate change deniers, male chauvinists, crazy dictators, toxic waste, journalists in prison, and girls not getting an education because of their gender, as long as any such terrible things exist, we cannot relax. But it is just as ridiculous, and just as stressful, to look away from the progress that has been made." Hans Rosling, Factfulness.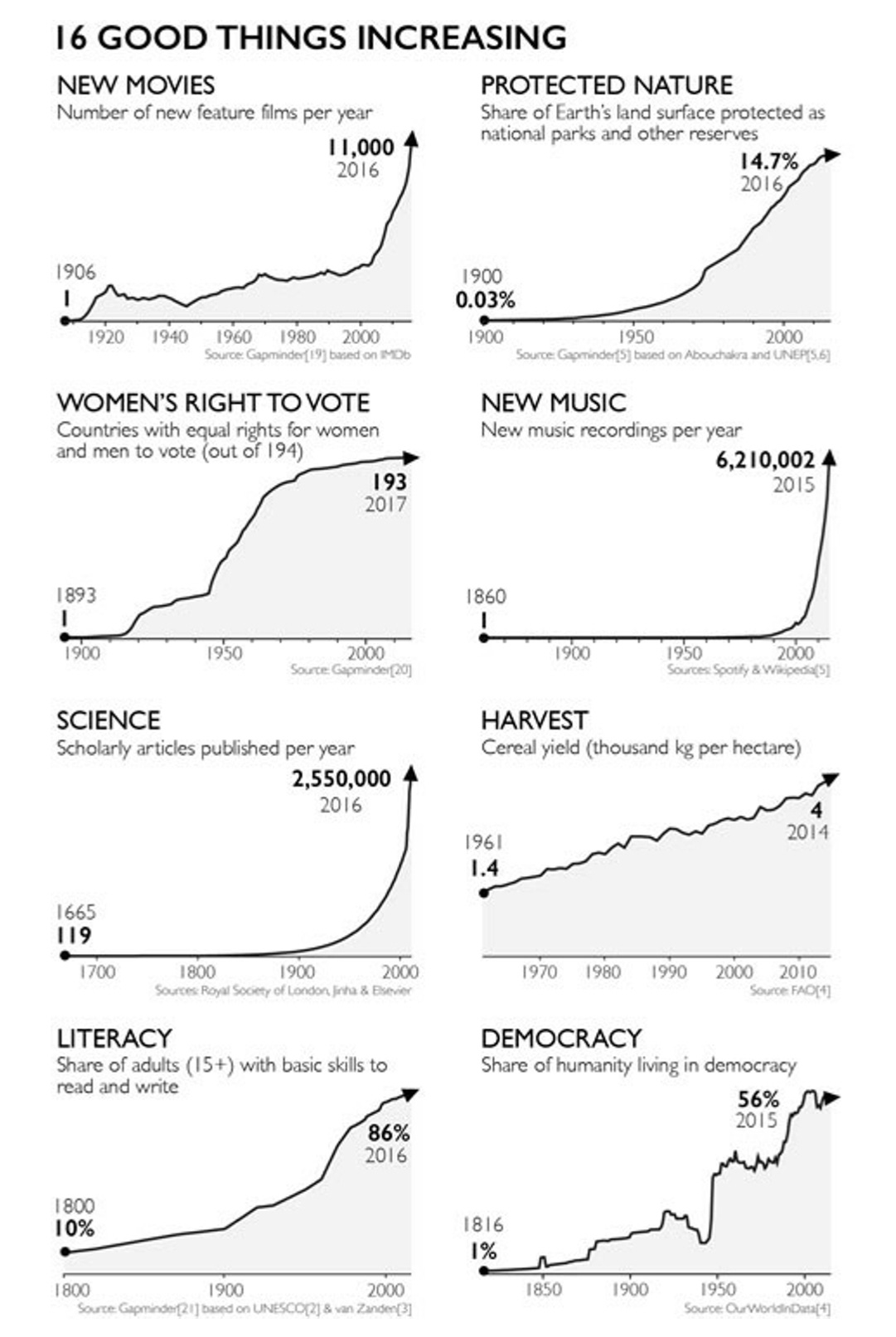 These 32 charts suggest the world is better over the last 50 years and that the best time in the world to be born is now (2 min blog).
☪
A look into the arguments behind the concept of neurodiversity: that autism can be regarded as naturally occurring cognitive variations with strengths that have contributed to culture and technological advances... also examines the history of autism with a lens emphasis on hearing the stories of autistic people themselves. The blog looks at a short extract from Steve Silberman NeuroTribes: The Legacy of Autism and How to Think Smarter About People Who Think Differently (Link to Amazon here).
In Neurotribes, SS quoting Oliver Sacks:

"Sacks cast light on the challenges that they face in their day-to-day lives while paying tribute to the ways they bring the strengths of their atypical minds to their work. "No two people with autism are the same: its precise form or expression is different in every case," he wrote. "Moreover, there may be a most intricate (and potentially creative) interaction between the autistic traits and the other qualities of the individual. So, while a single glance may suffice for clinical diagnosis, if we hope to understand the autistic individual, nothing less than a total biography will do."" (3 min blog post here)
☪
From ESG world, I note much of Europe ESG was at RI Europe in London this week. I still don't think it has crossed into the mainstream portfolio manager thought circle, given 0/10 of my PM peers seemed to know about it (then again barely 2/10 knew about ASCO the major cancer conference of the year) still I garnered indirect positive feedback on it. I took a short look at this Nordea quant work (which echoes the BAML quant work) using the MSCI data set. (Short run, not peer reviewed, usual caveats).
Key conclusions: We [Nordea] see solid evidence that ESG matters, both for operational and share price performance The relative performance of the top versus bottom ESG performers amounted to as much as 40% in 2012-15 ESG is largely uncorrelated with our quant factors, and incorporating it adds alpha to our value and quality strategies.
ESG as a driver for operational improvement. We find a consistent correlation between ESG ratings and operational metrics. For example, companies with top ESG ratings have higher ROE and ROCE, and lower net debt/EBITDA than the market. Returns, margins and share prices are also more stable for the top-rated companies and we find that improving ESG performance bolsters stability in returns, implying it is not a lagging indicator. (2 min blog here: A look at operational and stock price performance and MSCI ESG)

☪
These questions are killing me. Tesla's Elon Musk: A short verbatim play
Verbatim theatre uses 'found' or real life words, interviews or reports to re-craft work. I've been interested in found art, found sound and found poetry for a long time now. (You can find a blog on found sound and drag art here; on a piece of Tony Blair and Bill Clinton phone conversations; and a blog on one of the greatest pieces of verbatim poetry ever written)
This is a highly edited transcript of a recent public conference call with Elon Musk and investment analysts. It highlights (1) The difference between Musk's vision and others in places (2) What questions Musk finds boring (3) A Musk view on autonomous driving and media reporting and (4) A maxim on long term and short term investing and a difference on stock vs business.
It's humorous in parts for an investment analyst call and takes me back to my verbatim work which I'm interesting in digging into again. Consider it a short writing exercise.
Tiny extract below:
<Analyst>: Where specifically will you be in terms of capital requirements?
<Musk>: Excuse me. Next. Boring bonehead questions are not cool. Next?
Operator: Thank you. Our next question comes from Joseph Spak
Spak: The first question is related to the Model 3 reservations. I was wondering if you gave us a gauge of the impact that the news has had. … the reservations that opened and what percentage have taken the step to configure?
<Musk>: We're going to go to YouTube. Sorry. These questions are so dry. They're killing me.
(5-7 min transcript and blog here)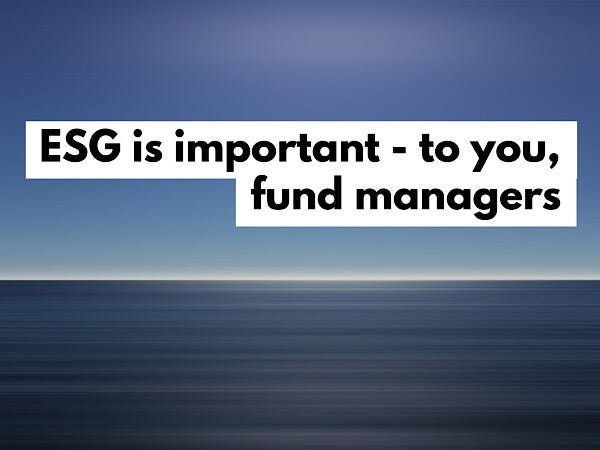 "...Through a long-term orientation and stewardship, this is the time for active investment managers to show their worth. It starts with asking the right long-term business questions. Some companies are giving us answers, but are we really listening?"
My full opinion article in the FT. (3 mins, behind paywall, but you get a free article or email me and I can send you a copy)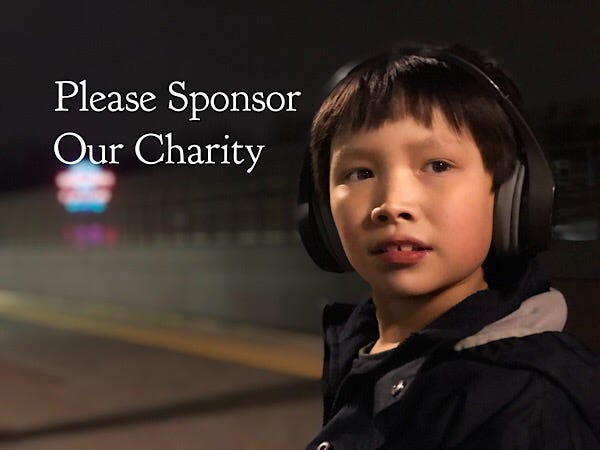 We've help found Focus West London, a Saturday club for autistic children. Children learn vital play, social and language skills in a fun and child-centred environment. Every child is provided with a volunteer therapist trained in a highly effective behavioural intervention. Families also meet, support each other and have access to experts. The therapists benefit, not only from the training and experience gained from volunteering, but through job opportunities arising with the families that use the Club.

It's a difficult climate for charitable organisations like Focus, so your donation really matters.

Details are here. THANK YOU!