Hi
-Mingle, 31 May, Young Vic Theatre bar. 6.30pm. Reserve a free spot.
-Me and Young Vic Space
-Elon Musk Productivity tips
-Worldview data, how much do you know? Hommage to Hans Rosling
-Writings from an autistic voice living in a typical world
-Lorrie Moore Essays: On writing, On Miranda July
-ESG: Active Ownership Study
☪
Please come mingle! 31 May at Young Vic Theatre bar. It's an informal way of trying to cut across silos, and minglers report they always find someone new and something new to chat about. Reserve a spot here.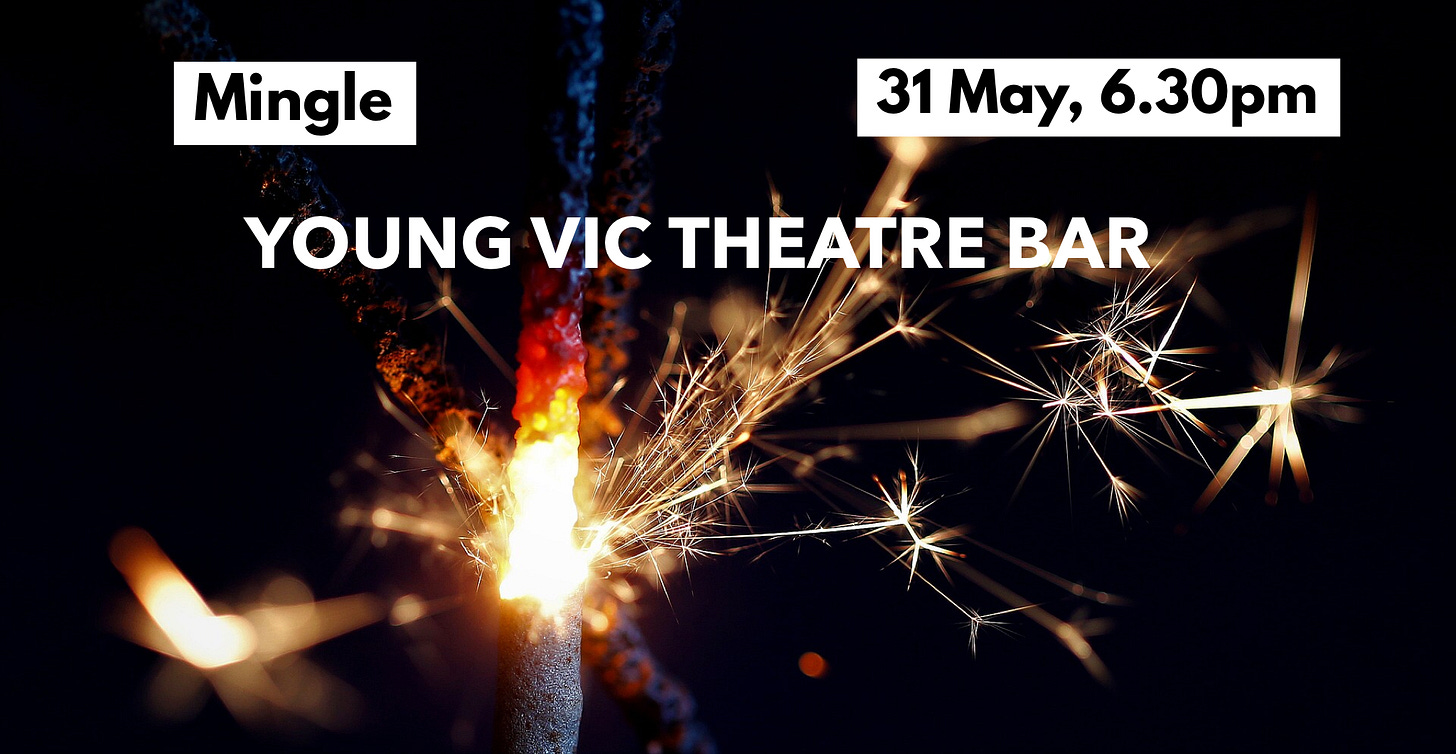 ☪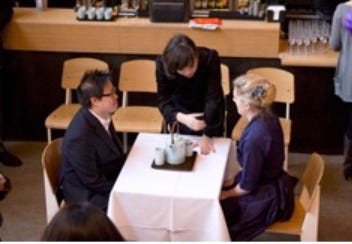 9 years ago I had my fusion wedding tea ceremony in the Young Vic Bar space (see above picture snaps)
14 years ago an architect friend of mine* helped re-design the Young Vic theatre
24 years ago, I sold books to David Lan (recently departed AD) in Elgin Crescent, in a bookshop that only exists in memory now.
15 years ago, I had my only insignificant moment on a London stage (I'm firmly a not-on-stage-person), where at the Young Vic Studio I had the tiniest part in the reading of a Mark Ravenhill play (an early version of the Cut) playing Gita, a mute waiter, directed by John Tiffany (now famous for directing JK Rowling's Cursed Child amongst other achievements) (1 min post which doesn't say any more than the above)
I'm having the next mingle 31 May there, do come.
*See HAT Projects where she is now - I am forever in awe of the value of design and the intangible way our built environment nudges us for better or for worse. Hana has helped design some remarkable things and I continue to be in awe of the legacy she will leave from it.

Apart from my plays, my writings and my family (albeit, a legacy I'm proud of already to the extent that I have no particular fear of dying) I'm unsure if my impact will be so great as a beautiful building – although I'm nudging companies (humblebrag coming)… I'm often asked what does active ownership look like? Recently, an investor relations SVP of a $200bn+ market cap company came to me "I have to say that was the best meeting I have been in for ages, I certainly don't remember as great a one in the last year. All I can say: "My CEO took notes" He never takes notes."
I'm immensely privileged and responsible to be in that position to discuss long-term matters with company CEOs and Chairs. I don't fool myself. I hope. I'm not the positive maverick that Raj at Preventable Surprises looks for (he is seeking a chair – could it be you or someone you know? see the role here (1 June deadline).) but from within the system making a CEO think about what 10 year+ sustainability for his company might be when most are not raising these concerns is a small and vital contribution.
☪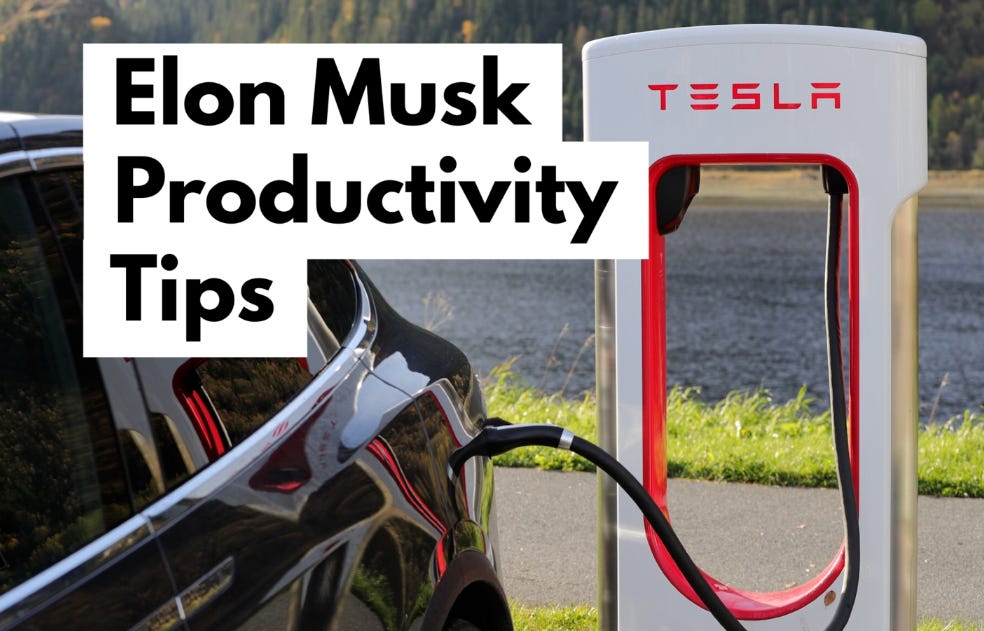 I've written before on Elon Musk promoting a communication philosophy that advocates going direct to the person who can action what you need rather than through a chain of command. Here he gives some more tips specific to challenges Tesla face:
- Excessive meetings are the blight of big companies and almost always get worse over time. Please get rid of all large meetings
- Also get rid of frequent meetings, unless you are dealing with an extremely urgent matter.
- Walk out of a meeting or drop off a call as soon as it is obvious you aren't adding value.
- Don't use acronyms or nonsense words for objects, software or processes at Tesla. In general, anything that requires an explanation inhibits communication.
- Communication should travel via the shortest path necessary to get the job done, not through the "chain of command". Any manager who attempts to enforce chain of command communication will soon find themselves working elsewhere.
- A major source of issues is poor communication between depts. The way to solve this is allow free flow of information between all levels.
- In general, always pick common sense as your guide. If following a "company rule" is obviously ridiculous in a particular situation, such that it would make for a great Dilbert cartoon, then the rule should change.
☪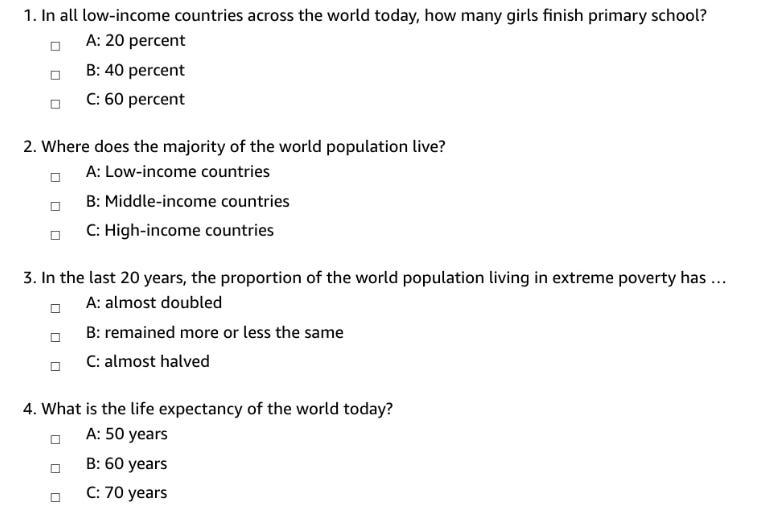 I scored 9/13 which I thought was appalling (yes, high exam achiever me). However, apparently this is a brilliant score as most people only score 2 or 3 / 13.
Have a look at the test in this blog post here (3 mins)
While many challenges remain, the core message is that on most measures of human development the world is in a much better place today than 50 years ago, than 100 years ago. It is still the best time in the world to be born. Furthermore, a narrative of us vs them is unhelpful - the world is no longer divided in two.
Blog on the late Hans Rosling, much admired by Bill Gates and the latest book from Rosling and his colloborators (See here 3 mins)
☪
A thoughtful blog about how one autistic person (E Price) functions in a neurotypical world. It's a 15 min read about various aspects of their life and gives a tiny glimpse into the compromises needed.

It starts:

"I'm an Autistic person with a pretty put-together looking life. I always make rent. I have money socked away in savings and investments. I juggle several teaching jobs and do statistical and methodological consulting work. I sometimes find time to write. I have a social life. Except for the occasional noticeable chest crumbs, I present as clean and well-dressed. I manage my stress. I sleep. I eat.

I don't think I strike the average person as disabled at all. I get work done on time. I show up to things I say I'll show up to. I don't show much distress in public. I rarely ask for help. Because psychological disorders are often viewed through a lens of impairment, people might call into question whether I am neuroatypical at all.

Viewing disabilities — and mental disorders — through a lens of impaired functioning is very flawed. The fact that I am functioning does not mean I'm not impaired, or that functioning is not hard. That I can survive, day by day, does not mean that I am thriving, or that my life is as easy as it is for a neurotypical person. And the aspects of my life that are impaired are rarely visible to an outside eye.

We often don't see a person at their lowest moments — when they are crying and nonverbal, or engaging in self harm, or refusing to eat, or isolating from everyone they love. We can't always tell if someone is struggling to make it through the work day, or if their sleep and exercise habits have been disrupted. And we don't know, from the outside, what a person has been forced to sacrifice in order to live a seemingly "functional life".

A lot of us "function" because we have to…."
☪
"Critics! Can't even float. They just stand on the shore. Wave at the boat."
H/T Jane Bodie (playwright extraordinaire in her own right – one of my mentor thank yous) draws my attention to this brilliant Lorrie Moore essay collection (amazon link here). Read it along side Zadie Smith and Susan Sontag. (2 min Blog looking at Lucy Kellway's review of it).
The Moore essays on Writing (which you can see here) and on Miranda July (here) are beautiful and insightful, written generously but never gratuitously, from one who is both "performer and judge".
I'm dipping between Zadie, Sontag and Moore these last few months and I spin around in thought for days after.
☪
From ESG world, my summary of the Dimson et al paper on Active Ownership continues to be widely read. It provides evidence for the value of Active Ownership both in terms of stock price and company fundamentals. (3 min blog here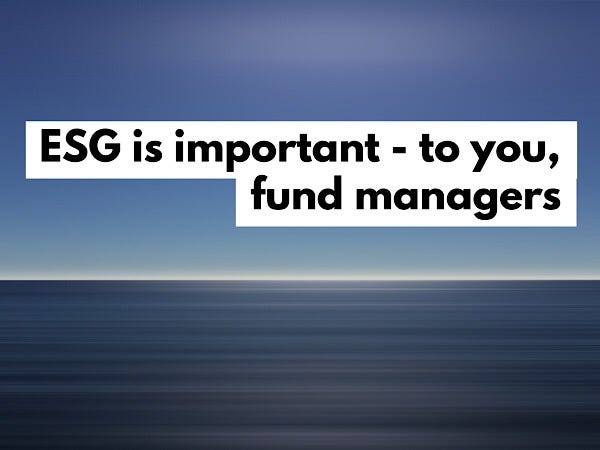 "...Through a long-term orientation and stewardship, this is the time for active investment managers to show their worth. It starts with asking the right long-term business questions. Some companies are giving us answers, but are we really listening?"
My full opinion article in the FT. (3 mins, behind paywall, but you get a free article or email me and I can send you a copy)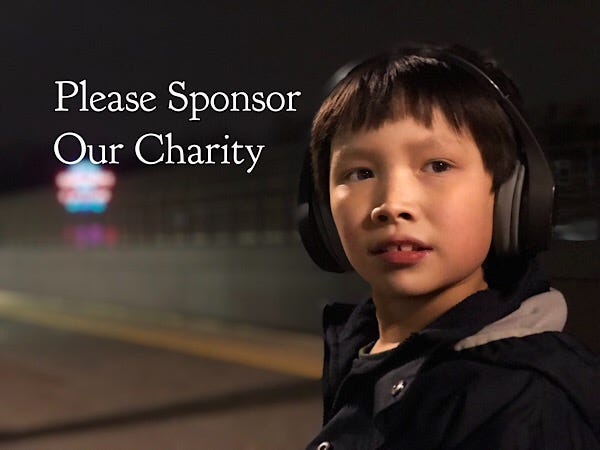 We've help found Focus West London, a Saturday club for autistic children. Children learn vital play, social and language skills in a fun and child-centred environment. Every child is provided with a volunteer therapist trained in a highly effective behavioural intervention. Families also meet, support each other and have access to experts. The therapists benefit, not only from the training and experience gained from volunteering, but through job opportunities arising with the families that use the Club.

It's a difficult climate for charitable organisations like Focus, so your donation really matters.

Details are here. THANK YOU!