Hi
-Mingle Invite, 31 May, Young Vic Theatre bar. 6.30pm. Reserve a free spot.
-This is America – the zeitgeist; "I'm not talking to white people about race"
-Running Effective Board-type meetings
-Critic leaving the guardian, what she said about my plays
-Me and 12,000+ people at Amazon Web Services day
-Jason Mitchell – Sustainability podcasts
-Long-term incentives are good for business, good for stock
-BAML Quant survey – ESG
☪
Please come mingle! 31 May at Young Vic Theatre bar. It's an informal way of trying to cut across silos, and minglers report they always find someone new and something new to chat about. Reserve a spot here.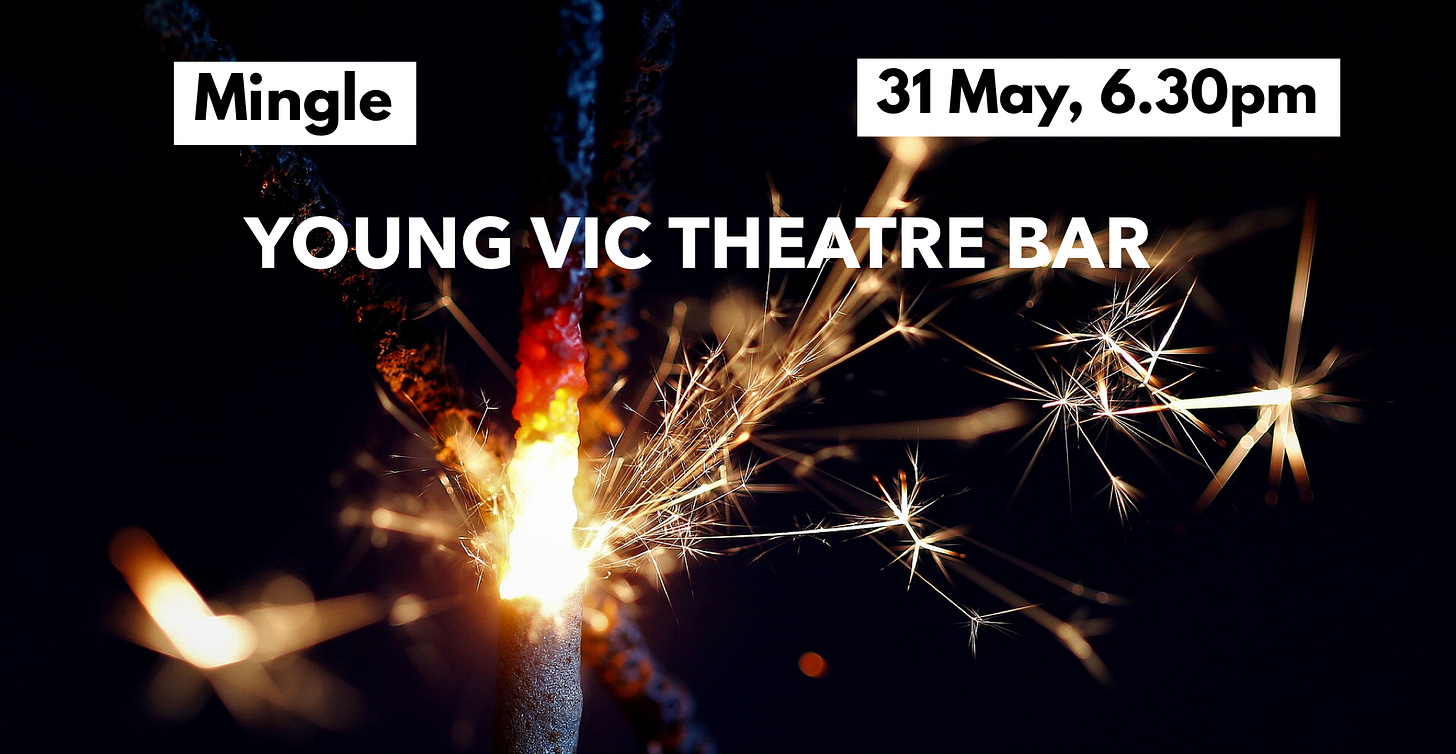 ☪
This is America. If you are in tune with the debate in black America or with zeitgeist media then you will know This is America and will have been one of the 75m odd people (in the first 24 hours, now 130m+) who have watched it. Some of my readers are not, so in my best silo-cutting mode, I draw your attention to it.
At my mingle, you won't have a half-naked black man shooting guns, dancing on cars and reflecting through song and video on the state of the black American body. But, you might find something equally surprising. Do come.
Childish Gambino's work chimes with Ta-Nehisi Coates on the Black American experience (blogs here) and is a cousin rhyme to recent works on the Black British experience (Afrua Hirsh and Renee ) and chimes with the lens on Black America female hair (Solange on Don't touch my Hair). (2 min blog)
☪
I had an awkward moment at a moderately important board type meeting recently. At 11am (as I had written to everyone beforehand more than once) I said I had to leave. The meeting had run 2 hours which was the agenda time allotted. The Chair asked where I was going? As if to say "isn't this meeting the most important matter in the world?" I replied "to an event I had committed to several weeks ago, to which I had told you" and promptly left.
There are many types of meeting and different types of effectiveness. I now Chair and have chaired several types of these semi-formal to formal decision making and oversight meetings and have some thoughts on making them effective.
…Ideally, the chair needs to work with the CEO or other key decision makers in the meeting to ensure the agenda points and clear and prioritised.
Once the points to raise, discuss and decide upon are known. The Chair needs to carefully allot or review the alloted time for those agenda points. This is a crucial skill. Too little time will mean the meeting will not run well.
At this point, you need to decide if there is then too much in the agenda and adjust accordingly.
This (1) time setting (2) priority setting and then (3) agenda adjustment are 3 crucial areas the chair should resolve…. I talk a few other points in this post (3 mins) although they sum up to
i) Effective preparedness ii) Time Management iii) Make decisions iv) Save good ideas v) Follow up

(5 min blog post on running meetings here)

☪
Lyn Gardner, the second theatre critic at the Guardian, known for seeing off-mainstream work, is not having her contract renewed. Michael Billington remains. The Guardian claim it will be looking for fresh new voices.
Andy Field, an off-mainstream theatre maker, provides an impassioned defence of her role as a critic in the theatre eco-system - particularly the off-mainstream ecology.
My post simply looks at the two reviews she gave my 2003 play, Lost In Peru (2 stars a poor review but with the parting hopeful words of "But, goodness, it is great to see a young writer reaching out beyond his own experience." I did meet my future wife at the play, so there's that (and why else write except to find life mates?)
In 2007, Lyn Gardner described my version of NAKAMITSU as "small but exquisitely formed" and 3 stars and a rather good review. ( Short 2 min blogpost summarizing that all here. )

☪
In ESG world, I wanted to highlight this paper from Caroline Flammer and Pratima Bansal. It's causal evidence for the benefit use of long-term incentives. The paper studies shareholder proposals that not only are on executive compensation, but specifically advocate the use of long-term incentives.
My short blogpost on it here (H/T Alex Edmans)

☪
To save the planet, a company like Rio Tinto needs to bends its path and lower its environmental impact —-> to lower its impact it will need technology such as autonomous electric trucks —> Intel are part of enabling that technology—> that Intel tech sits on top of Amazon Web Services which is one of the backbones of the internet of things.
It's the interconnectedness of the the internet of things.
This is one of the items I learned at the AWS summit in London along with 12,000+ attendees. I also learned how much I didn't know.
(2 min blogpost here) N.B. noticeably few women in the room. Hmm.
☪
Quant ESG survey. Always keep an eye on the enemy, in fact learning from them all the time, is the way to develop. That's one item that was emphasised to me in Gillian Tett's FT profile of Steve Bannon. Bannon reads centre to left media, much more than centre-left opponents read Breitbart. That's a Left mistake probably as they find Breitbart too hard to read.
So, I keep a very close watch of developments in quant world and ESG (and in fact we embed quant tools and people in our team in my day job). This survey from BAML's US quant team proves interesting.
Assets in smart beta have grown at a ~30% annualized rate since 2009, quant jobs outnumber fundamental jobs 5-to-1, and >60% of investors blend quant and fundamental techniques. Quant models have grown increasingly complex, with investors using 17 factors in their models today vs. 7-8 in the 90s.

ESG saw the third-biggest increase in usage of any factor – 26% of clients use it today vs. 19% last year. Social/moral considerations were still the primary driver for use, followed by risk-mitigation.

A few charts in this blog post (already seen on my linkedin) here.

Randomness: xxx
☪
If you'd like to reduce your energy bill AND raise money for our small charity - Focus West London in the process then click below. (I know this sounds like one of those weird clickbait things - but it happens to be true...)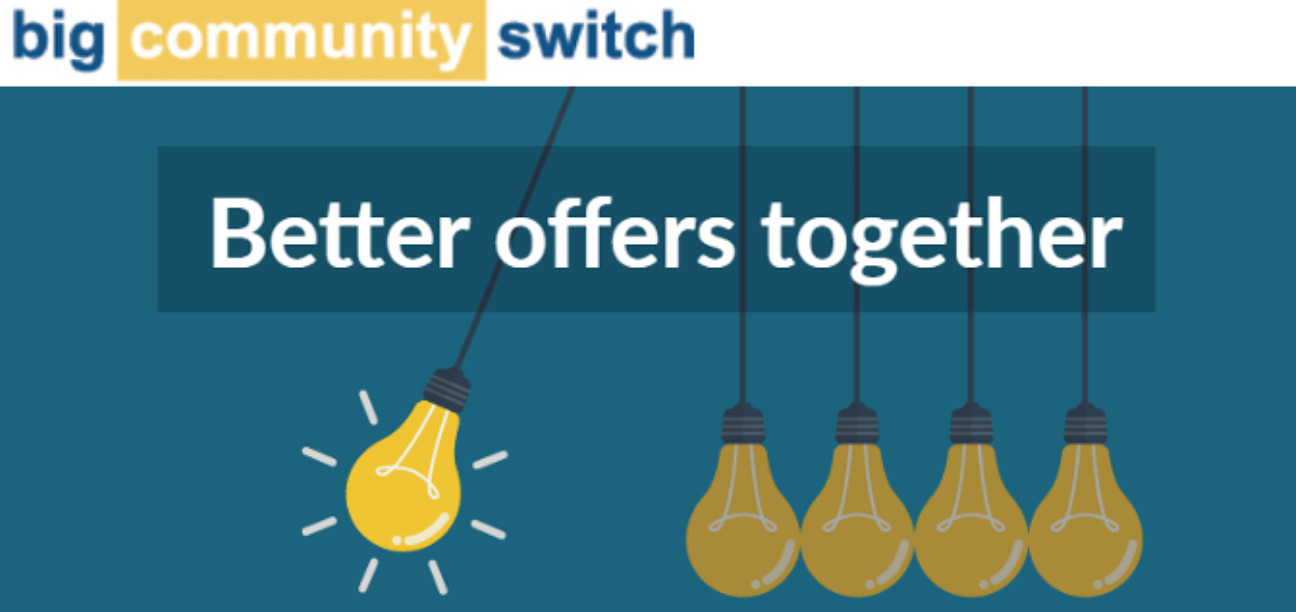 If a group of households band together and indicate their willingness to switch energy suppliers (for the right price, of course), energy suppliers will offer attractive, competitive tariffs in order to secure the business of the collective.
Charities, like us, can pool supporters for a Collective Energy Switch and can receive a £15 fee per household that switches. This is obviously a great way for us to raise funds and, most likely, save money for our supporters in the process. Win-win!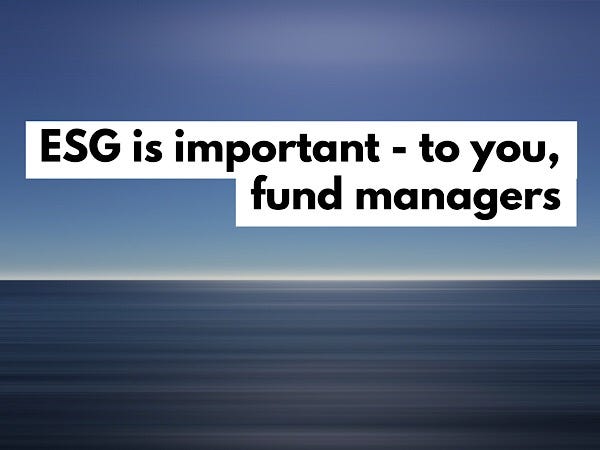 "...Through a long-term orientation and stewardship, this is the time for active investment managers to show their worth. It starts with asking the right long-term business questions. Some companies are giving us answers, but are we really listening?"
My full opinion article in the FT. (3 mins, behind paywall, but you get a free article or email me and I can send you a copy)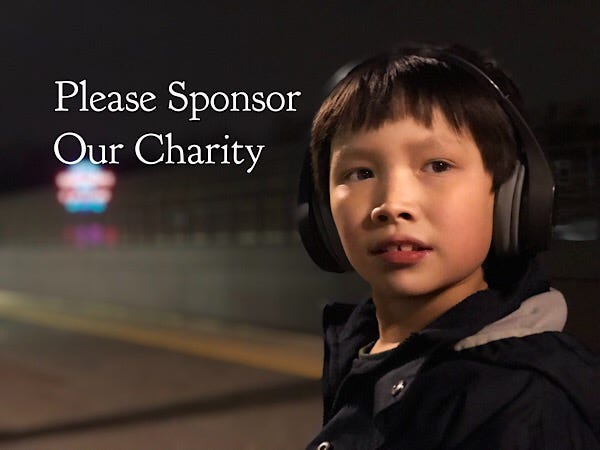 We've help found Focus West London, a Saturday club for autistic children. Children learn vital play, social and language skills in a fun and child-centred environment. Every child is provided with a volunteer therapist trained in a highly effective behavioural intervention. Families also meet, support each other and have access to experts. The therapists benefit, not only from the training and experience gained from volunteering, but through job opportunities arising with the families that use the Club.

It's a difficult climate for charitable organisations like Focus and this year they are facing a funding shortfall, so your sponsorship really matters.

Details are here. THANK YOU!