Mingle | Travel to Learn| Interviews Are Useless

Hi
-Mingle Invite - 31 May, Young Vic Bar
-Interviews are useless
-Cutting across silos (me at a theatre conference)
-Sustainalytics on ESG incidents
-Travel To Learn, Plumstead vs Rainforest.
-Responsibility of Investors; Preventable Surprises seeks Chair
-Science Fiction writing teaches fresh ideas
☪
Please come mingle! 31 May at Young Vic Theatre bar. It's an informal way of trying to cut across silos, and minglers report they always find someone new and something new to chat about. Reserve a spot here.
☪
I am not a fan of the usefulness of interviews. The research on job type interviews (unstructured) suggests they do not work as intended. The research on structured interviews is modestly positive if very well structured. This was struck home to me as I sat through a semi-structured selection process for a networking group. All 8 of us in the group were fascinating (and vouched for by someone in the network), but in practise the group interview only assessed how well we could present ourselves in a narrow, artificial way with bias to those good at presenting, and with some extrovert factors. (I say that as someone who does have presenting skills).
I believe it would have been better (or at least equal and less hassle) to use a random process. This was further reinforced in the pub later where the natural flow of conversation between the 8 of us was an order of magnitude better.
Still, the unstructured interview is not going away any time soon, but – gentle reader – if you take one message from this, it is to realise that interviews have very limited effectiveness in judging any thing to do with a job.
NYTimes article: https://www.nytimes.com/2017/04/08/opinion/sunday/the-utter-uselessness-of-job-interviews.html
Academic Paper link: http://journal.sjdm.org/12/121130a/jdm121130a.pdf
(Note, from my reading, one of the more effective ways of testing someone in a job, is to give them that job for a trial period – although this is impractical in many instances... it's one of the drivers for the value of internships) (2 min blog post)
☪
Headlines always appear when people step over the line from reasonable hospitality to where it may look like some form of bribery. So can I anonymously praise a couple of instances recently where prospects have declined reasonable hospitality (and only to promote education and discussion) in order to not be seen to have any possible conflict. While graft and bribery, I am sure, happens all time – I believe it is equally true that honest and thoughtful people play by the rules, all the time too. In this instance, I believe the prospects lost out on valuable learnings and that will always be the on-going trade offs in such judgments.
☪
Long time readers will know I am keen on cutting across silos. Gillian Tett's book Silo Effect (link to amazon here) makes the case for it and I see it in action all the time. It's bad enough that a typical asset manager barely understands the ESG to impact spectrum and the debate and terminology around that, but I constant fail to make the notion of "pensions" of any interest to any of my arty friends. Hm.
This struck me recently again as I was sitting on a panel talking about the British East Asian Theatre experience.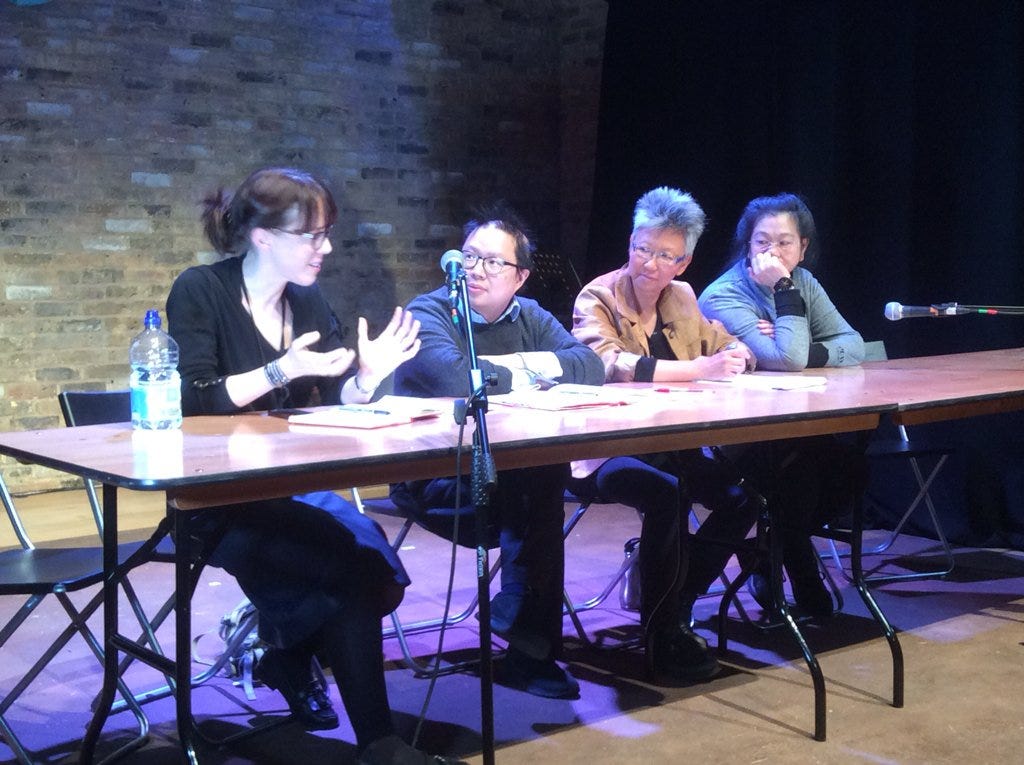 Yet, for all our talk of moving out of echo chambers, we really seldom do (PS come mingle!)
OK. So one might challenge I am unusual in being a playwright and a pension fund asset manager, yet most everyone wears different hats and identities all the time. ...

I am not religious. Some of my best friends are. (My fellow Harvard scholar is now a priest, and our conversations around transubstantiation still echo with me today) but one of the learnings I've taken from Martin Luther King, jr is an iteration of that.
It's his sermon on "Loving your Enemies".
"A … thing that an individual must do in seeking to love his enemy is to discover the element of good in his enemy, and every time you begin to hate that person and think of hating that person, realize that there is some good there and look at those good points which will over-balance the bad points...."
It's this idea you must truly understand the opposing side, or another silo, to come and make progress.
This lack of understanding… I feel this in the activism from the British East Asian space. I see this in investing world. I observe this in arts' difficult relationship with business. It seems to have much politics in a quagmire.

Perhaps MLK was incorrect, but I wonder… where we do meet, we move forward; where we conflict, we stall.
The whole sermon is a very thought provoking read. (2 min blog post here)
☪
From ESG world a look at a Sustainalytics report on ESG incidents.
Which sector had the most ESG incidents (2014-16) ? Banks, according to Sustainalytics research.
-Banks account for 19% of all incidents, more than twice the amount of the next most exposed industry (Food Products).

-With an incident risk coefficient of 0.52, the Automobiles industry is the riskiest from a size-adjusted industry perspective.
-Other industries with a high probability of producing incidents include Aerospace & Defense, Precious Metals and Banks. (2 min blog here).
☪
On writing, this notion from science fiction writer Orson Scott Card that to pay homage in science fiction means to create your own startling and fresh ideas.

"Genre" writers are often put into different buckets than their "literary" siblings. I'd like to think readers whether avid, casual, militant or connoisseur tend to put books into buckets of "good books" and "bad books" and mostly ignore the assertions of literary criticism.
Ursula Le Guin - who I've blogged about a number of times - wrote mainly fantastical tales and I'd suggest her hooks fall into the good books category. That connoisseur-reader Zadie Smith would agree, I believe.
I recently came across Orson Scott Card (via Mark Lawrence) and I found what he has to say about science fiction writers paying homage to their idols not by copying but
"In science fiction, however, the whole point is that the ideas are fresh and startling and intriguing; you imitate the great ones, not by rewriting their stories, but rather by creating stories that are just as startling and new."
I like that notion. I copy your premise of inventing something fresh and startling. A type of second order imitation. (3 min blog post here)
☪
On a personal thought, about how limiting travel to a short radius doesn't mean you can't learn from it. Plumstead, London SE18, is not the jungle of Indonesia, but it is surprising in its own way.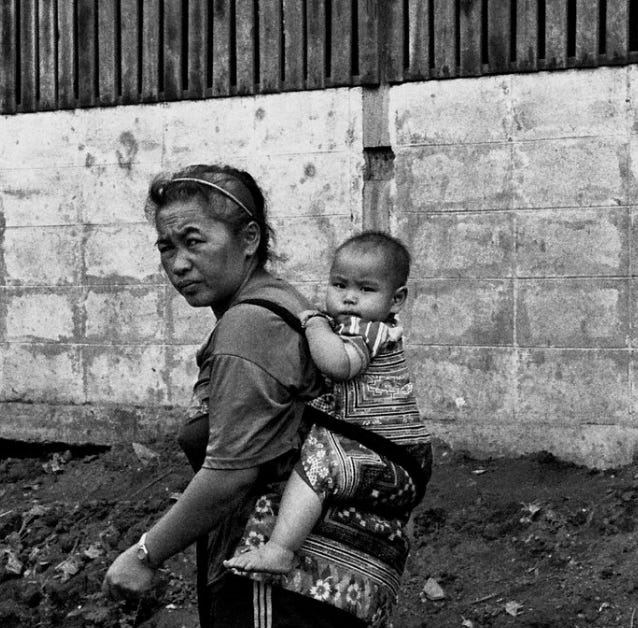 My parents told me often while growing up that while school might be education, to travel was to learn.
Travels in my youth were an incredible learning experience for me. There are too many to recount in totality here (perhaps one of the only advantages of the economically tricky small travel agency and maybe I will slowly recall a few on this blog) but seared into my memory is going to Borneo when 16, staying in an open cast gold mine and climbing Mount Kinabalu....
...This is preamble to my worry that my young family now does not travel. Autism does not lend itself to travel.
But of late, I've appreciated I can change my mind set and open my eyes again.
To travel is not only about distance.
How many of us have been to Plumstead, London SE18 ? (3 min blog post here)
☪
Randomness: The double space after a full stop, is marginally better for quicker reading (in those who use double spaces) - a study trying to put the debate to rest. Washington Post article with amusing types and fonts.
☪
If you'd like to reduce your energy bill AND raise money for our small charity - Focus West London in the process then click below. (I know this sounds like one of those weird clickbait things - but it happens to be true...)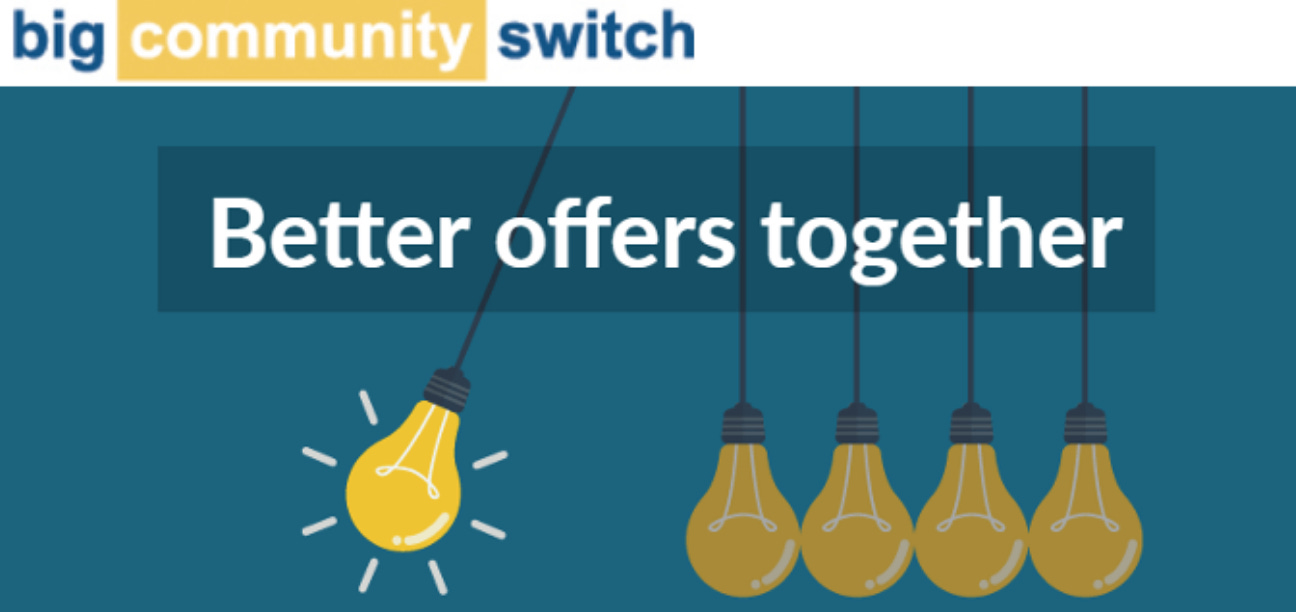 If a group of households band together and indicate their willingness to switch energy suppliers (for the right price, of course), energy suppliers will offer attractive, competitive tariffs in order to secure the business of the collective.
Charities, like us, can pool supporters for a Collective Energy Switch and can receive a £15 fee per household that switches. This is obviously a great way for us to raise funds and, most likely, save money for our supporters in the process. Win-win!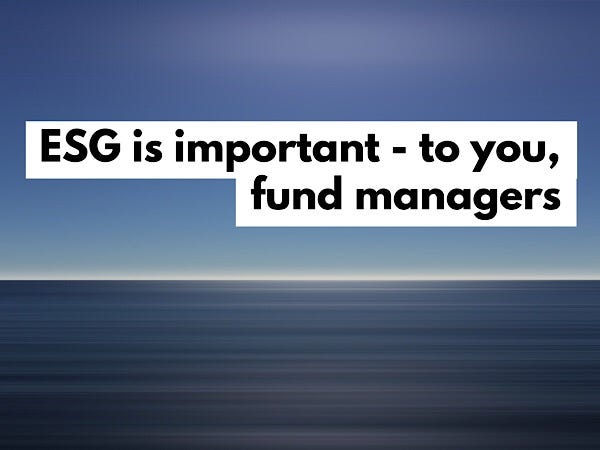 "...Through a long-term orientation and stewardship, this is the time for active investment managers to show their worth. It starts with asking the right long-term business questions. Some companies are giving us answers, but are we really listening?"
My full opinion article in the FT. (3 mins, behind paywall, but you get a free article or email me and I can send you a copy)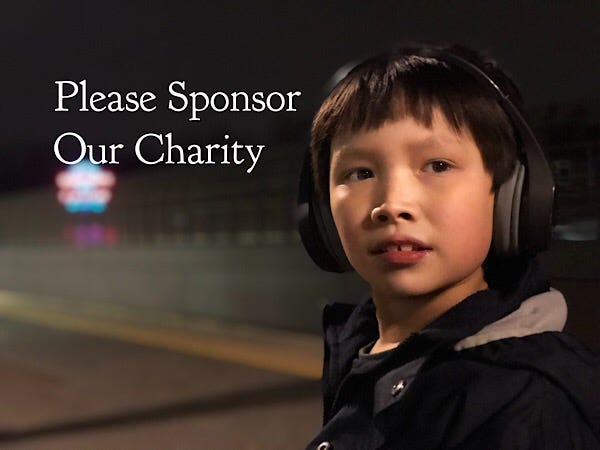 We've help found Focus West London, a Saturday club for autistic children. Children learn vital play, social and language skills in a fun and child-centred environment. Every child is provided with a volunteer therapist trained in a highly effective behavioural intervention. Families also meet, support each other and have access to experts. The therapists benefit, not only from the training and experience gained from volunteering, but through job opportunities arising with the families that use the Club.

It's a difficult climate for charitable organisations like Focus and this year they are facing a funding shortfall, so your sponsorship really matters.

Details are here. THANK YOU!