Unexpected wisdom | Quant ESG | Aphorism poetry | Top selling drugs | Me folding a paper bird | Dance writing advice | Charlie Munger| ESG job

Hi
-Quant ESG work from investment bank BoAML
-A Gift of Aphorism poetry and a meander through aphorism history
-Writing advice inspired by dance (Zadie Smith)
-Top selling drugs and patent life
-Me folding a flapping bird plus ESG speaking
-Unexpected wisdom on a train platform
-Billionaire Charlie Munger on investing, culture and banking
-Arts org Kazzum looking for trustees; Fixed Income ESG job, EM investment analyst ESG job
☪
Since my last missive, I've discovered my hair loss is likely an auto-immune condition (not medically necessary to treat) called alopecia ariata. My brief thoughts on hair identity and deeper thoughts on the female black hair experience remains a popular post.
I travelled to Stockholm for work this week. Sweden continues to score high in happiness and human development measures. But in conversation, it seems the large scale of immigration a few years ago (a country of 9m took more refugees than Germany a country of 80m) has caused socio-political schism (see through the split in political party support) which will take time to work through (previous thoughts). I remain hopeful that it will do so due to the prevalent Swedish culture. Nevertheless, it will take a generation of education to enable the refugees to enter the job market and integrate into Swedish society.

On this line of thinking, I continue to dwell on left libertarian economist thinker Bill Mitchell and mainstream investment strategist James Montier (currently at GMO) in their arguments for a job guarantee system (as preferable to universal credit).

My family grappled with the English Special Education Needs (SEN) system this month. Despite government claims to the the contrary the SEN system (and the benefits system) continues to be weighted against those who do not understand the legal and bureaucractic systems. In my view, this weighs against lower scoio-economic groups. The new SEN system has also so far brought costs and change and little benefit. In theory, joining up health and education is a good idea - but in practice those two systems and so far apart from working together that the new joined up plans do not bring any synergies and seem more likely to create gaps for families. The underlying causes of increasing SEN diagnosis (eg ASD rates are now over 1 in 50 in parts of US, and the UK rate is likely increasing) and lack of funding (arguably some inefficient funding) combined with very high educational cost inflation see no signs of abating.

My long-term solution to socio-economic inequity and the continued rise of automation (a force unlikely to diminish) rests on education in the UK. But I currently don't see a viable scalable pan-country solution in the UK (or US). What works in Singapore and the nordic countries are not easily portable. Same for China, the educational and cultural work ethic and outlook are too different from what I see in the UK.

Any good thoughts here, hit reply. Turning to the blog summaries:

Quant ESG + Fundamental factors = Alpha



Savita Subramanian (BofAML, Quant team) finds further evidence that investors need to pay attention to ESG. In her 5th note on ESG, she finds ESG is largely uncorrelated with other fundamental factors. She argues (see top chart) The proof is in the performance. Adding ESG to a…
· Value strategy (Low forward PE) would have increased returns by 200bps per year (pretty remarkable in a year where Value funds are struggling to maintain a 70bp lead vs. the benchmark).
· Dividend Yield strategy would have added an extra 300bps per year.
· Growth strategy (Earnings Estimate Revision) strategy would have improved returns by 150bps or more per annum."
See a couple more evidence charts in this 3 min post here.
She notes in one of her recent surveys that only a minority of quant funds are using ESG as a signal, even though they are using around 20 signals on average.
This gives me some comfort as a bottom-up fundamental active manager. However, the data is looking increasingly powerful on the quant side as well. There have been positive findings across other ESG data sets (with Sustainalytics and MSCI being the two other most used data sets; this one is the Thomson Reuters data set), although the correlation between these data sets remains relatively poor at between 0.3 to 0.5 in the studies and work I have seen.
The other factor this work and similar raises is the power of passively managed funds. They now make up over 40% of US-dom equity funds up from 20% in 2009, and I do not see this trend changing any time soon. In fact various forces may if anything accelerate this trend.
Vanguard now owns more than 5% of over 494/500 S&P 500 companies. Vanguard is now the steward of many people's capital. That man in the street through Vanguard now owns 1/20th of the largest companies in the US. It will be interesting to see how stewardship evolves in this situation. (3 min post here. )
☪
An amazing unexpected gift of poetry from a friend Rishi Dastidar. Aphorism | A pithy, instructive statement or truism, like a maxim or adage.


The word comes from the Greek aphorismos, meaning "to delimit" or "define."
From what I read, The term was first used in the Aphorisms of Hippocrates, a series of proposals concerning the symptoms and diagnosis of disease and the art of healing, around 400 BC. I look at the history of aphorism and the roots of Lutherism, as well as a little Haiku and Wittgenstein. (5 min post)
☪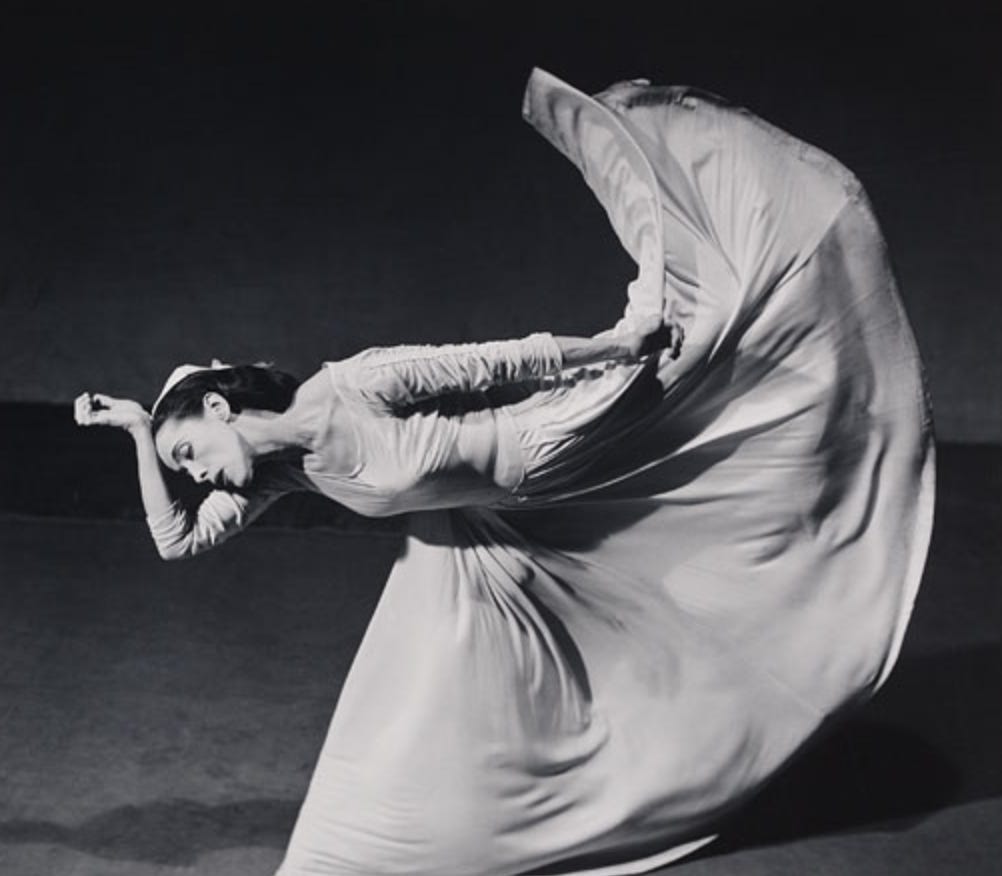 "There is a vitality, a life force, an energy, a quickening that is translated through you into action, and because there is only one of you in all of time, this expression is unique. And if you block it, it will never exist through any other medium and it will be lost. The world will not have it. It is not your business to determine how good it is nor how valuable nor how it compares with other expressions. It is your business to keep it yours clearly and directly, to keep the channel open. You do not even have to believe in yourself or your work. You have to keep yourself open and aware to the urges that motivate you. Keep the channel open."
Martha Graham, dancer and choreographer, as said to Agnes De Mille (on her disappointment that Oklahoma was so popular yet she considered flawed work). (2 min post with link to Zadie Smith's thoughts on how dance can give advice to writers)
☪


What's the length of a patent? 20 years. What's the social contract behind patents ? Society gives you a time-limited monopoly to incentivise you to invest in R&D and intangibles and enable you to profit at higher levels due to lack of competition.
Drug development takes 8 to 12 years on average, so the average commercial life of a drug based on its first composition of matter patent should run approx 10 years.
Noticeable how many best selling drugs have 20+ years protection. Oft involving long litigation.
One way the pharma industry erodes the social contract is by innovation which is not meaningful and by extending monopolies beyond expectations.
One way it can strengthen trust is by developing life saving medicines and ensuring access. (2 min post here)
☪
"Everyone has sad patches. We need to accept who we are. We are All individuals, with some rainy days and some sunny days."


That was part of my conversation with M. She walks the platforms at South Kenton and helps anyone feelingly poorly, mentally, and contemplating jumping.
Spike has taught me a lot about being mindful and happy in the moment; but also the stoic side of dealing with rainy days which have to happen.
( 2 min post, on unexpected wisdom from talking on the platform)
☪


On investing: "...the first rule of fishing is fish where the fish are. And the second rule of fishing is don't forget the first rule. And investing is the same thing. Some places have lots of fish, and you don't have to be that good a fisherman to do pretty well. Other places are so heavily fished that no matter how good a fisherman you are, you're not going to do very well.
And the world we're living in now, an awful lot of places are in the second category.
I don't think that should discourage anyone. I mean life's a long game and there are easy stretches and hard stretches and the younger generation has opportunities. And the right way to go through life is to take it as it comes and to do the best you can. And if you live to an old age, you'll get your share ..."

☪
Randomness:

Me Folding a paper bird and humble-brag-work-posts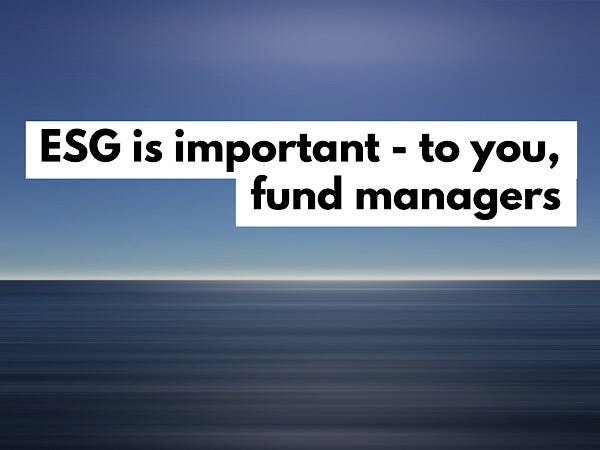 "...Through a long-term orientation and stewardship, this is the time for active investment managers to show their worth. It starts with asking the right long-term business questions. Some companies are giving us answers, but are we really listening?"
My full opinion article in the FT. (3 mins, behind paywall, but you get a free article or email me and I can send you a copy)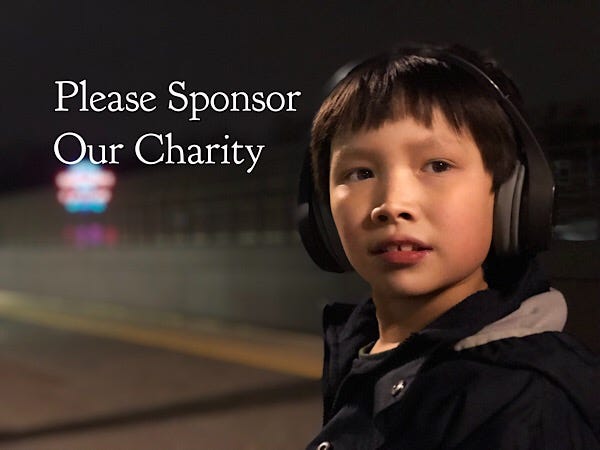 We've help found Focus West London, a Saturday club for autistic children. Children learn vital play, social and language skills in a fun and child-centred environment. Every child is provided with a volunteer therapist trained in a highly effective behavioural intervention. Families also meet, support each other and have access to experts. The therapists benefit, not only from the training and experience gained from volunteering, but through job opportunities arising with the families that use the Club.

It's a difficult climate for charitable organisations like Focus and this year they are facing a funding shortfall, so your sponsorship really matters.

Details are here. THANK YOU!