My Hair Loss | Autism insights | Goldman Sachs on ESG  | Charity Help | Grief project |  Theatre, Jazz, Aphorisms

Hi
A rumination on my hair loss, and black hair experience.
ASD Charity ask, review of child developed theatre, DROVES.
Goldman Sachs on ESG, A gift of aphorism poetry.
Autism insights from David Mitchell
CityMapper trials London Mini-buses
Call out for project on grief; Jazz Show
☪

Last push for fund raising for Focus West London, the Saturday club for ASD children that we helped found and run.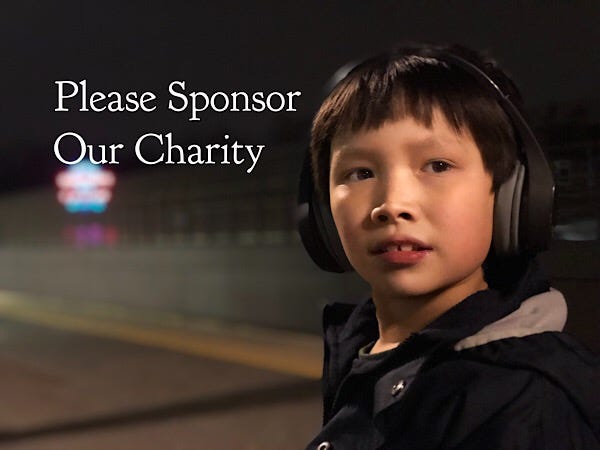 We have also set up Transport Sparks for any autistic child or young adults interested in Transport and those who might like to help them. Hit reply, if you are interested. (This is the Jedi light side of social media)
☪
The Droves is an immersive theatre show, designed by kids, for adults.

I saw the Droves this week in London. It only runs until Sunday. But do go see.
There is magic in a child's imagination that is often lost on the way to adulthood. Grown up writers and artists have to work hard for the fantastical juxtapositions and creations that children can zing up. (my 3 min review; the whatsonstage review)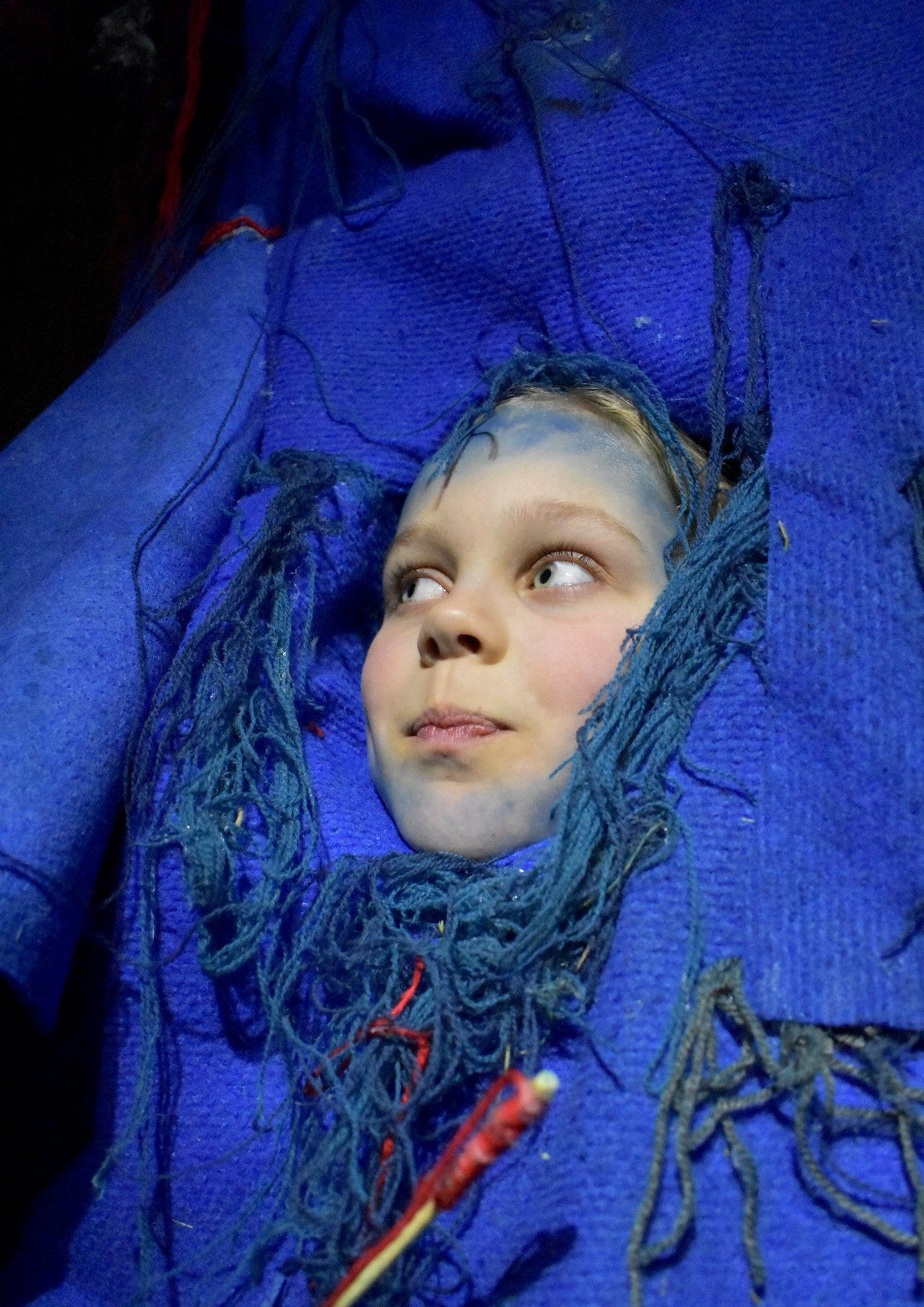 You're invited into a secret community of children living deep beneath a derelict carpet factory. For decades they've hidden from adults, growing strange in the darkness – but now they're asking you in… Unsettling dilemmas, mushroom forests and at least one gorilla await you at the door.
Full disclosure, I chair theatre company, Coney which is behind the Droves. It's genuinely brilliant (and nothing to do with me).
☪
I ruminate briefly on my hair loss. And then spend much more time examining black hair and black female identity. I was surprised by how many readers and friends were unacquainted with the nuances of black women's hair and why we don't touch it.
Don't touch my hair / When it's the feelings I wear / Don't touch my soul / When it's the rhythm I know (Solange)
Losing hair is a form of grief to some. I'm unsure if I'd go so far myself. Nevertheless my hair has been knit as a part of my identity.
Grown too long in teenage years in reaction to a nag from parents to have it short.
Spiky. Messy. Different. In my working years, a reaction to note, I'm not quite the mainstream City finance worker. O Lo No. I'm some thing else. I write plays too. So I'm OK. Honest.
How do we fool ourselves? (4 mins on the black hair experience)

☪
"If you've met one person with autism, you've met one person with autism."
""So how autistic is your son, exactly?" "Well, his sensory processing is pretty cyan these days. Speech-wise, he's light magenta. A nice canary yellow when it comes to motor control and memory functions, mind you. Thanks for asking.""
I have fresh look at David Mitchell insightful thoughts on autism.
He is speaking in London on 21 March (sadly, I am due to be out of the country then in Sweden)
☪
In Sustainable investment world. Goldman Sachs suggest: "top-quartile returns companies with stronger ESG performance have seen meaningfully less returns erosion over time than high-returns peers with lower ESG scores. This underlines our point that ESG integration, when done well, is complementary and accretive to fundamental analysis rather than a distraction to it."
Comment: This adds to the debate on materiality of various ESG factors. Read in conjunction with the academic Prof. George Serafeim, Mozaafar Khan, Aaron Yoon paper: "Corporate Sustainability: First Evidence on Materiality" it points to the importance of a materiality assessment in this area.
☪
Randomness: CityMapper starts a London MiniBus Service

A company still in search of a revenue stream.
☪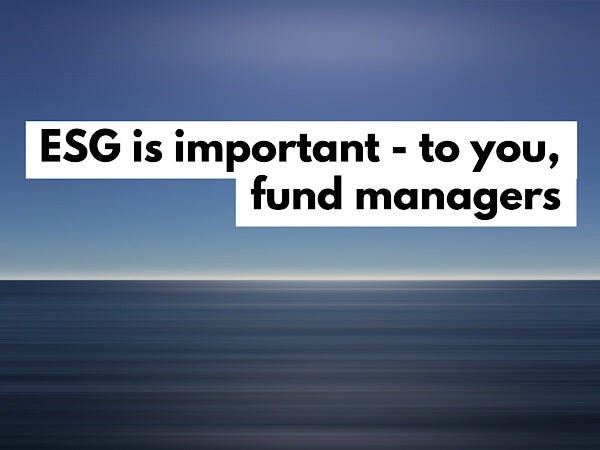 "...Through a long-term orientation and stewardship, this is the time for active investment managers to show their worth. It starts with asking the right long-term business questions. Some companies are giving us answers, but are we really listening?"
My full opinion article in the FT. (3 mins, behind paywall, but you get a free article or email me and I can send you a copy)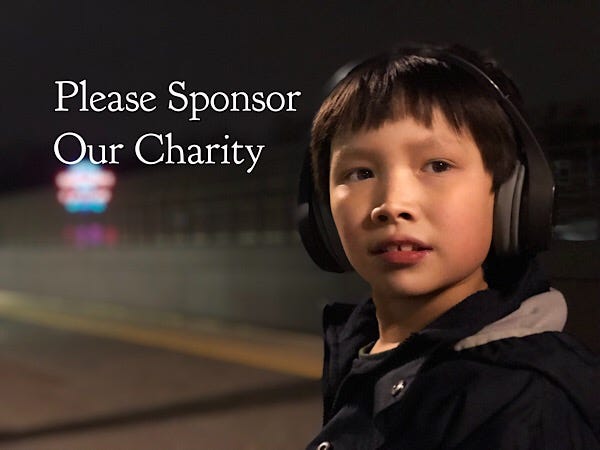 Anoushka is doing a Digital Detox on behalf of Focus West London, a Saturday club for autistic children. Children learn vital play, social and language skills in a fun and child-centred environment. Every child is provided with a volunteer therapist trained in a highly effective behavioural intervention. Families also meet, support each other and have access to experts. The therapists also benefit, not only from the training and experience gained from volunteering, but through job opportunities arising with the families that use the Club.

It's a difficult climate for charitable organisations like Focus and this year they are facing a funding shortfall, so your sponsorship really matters.

Details are here. THANK YOU!