Royal Court Reversal: Free speech + Writers Voice win | No Women on Company Boards | Autism thoughts 

Hi Arts - Investing - Personal/Autism
There is never a wrong time to do the right thing. If you think you've made the wrong decision, but you are very much in the public eye then reversing it can be a hard thing to do.
The Royal Court led by Vicky Featherstone have reversed such a decision by deciding to stage Andrew Dubar's Rita, Sue and Bob Too. Regardless of opinion, listening and responding is a mark of a considered leadership and should be congratulated.
Rita, Sue and Bob Too (in 1982) written when Andrea Dunbar was eighteen, living on a council estate. The play caused a sensation with its frank look at teenage sexuality and became notorious for its opening scene where two schoolgirl babysitters take it in turns to have sex with their employer in the back of his car. In 1986, the play was adapted into a film of the same name, and attracted a cult following.
The RC at first thought it was too difficult to stage the play at the RC putting more weight on keeping the RC a safe space and the conflictual overtones of having a director (accused of multiple harassment incidents) previously involved with the production.
Yet the RC puts the writer's voice at the heart of its work. Not directors not actors. So, as writers might say, silencing a working class female voice because of who the original director was, would be untrue to the RC mission. (3 min blog post on the RC decision)
A wider ranging examination of the difficulties of separating art from artist is looked at by Claire Dederer in The Paris Review. Can we look at Ezra Pound's work as separate from his poetry or, even harder, can we take out what we know of Woody Allen from his masterwork that is Manhattan as discussed in the article.

"....They did or said something awful, and made something great. The awful thing disrupts the great work; we can't watch or listen to or read the great work without remembering the awful thing. Flooded with knowledge of the maker's monstrousness, we turn away, overcome by disgust. Or … we don't. We continue watching, separating or trying to separate the artist from the art. Either way: disruption. They are monster geniuses, and I don't know what to do about them….Roman Polanski, Woody Allen, Bill Cosby, William Burroughs, Richard Wagner, Sid Vicious, V. S. Naipaul, John Galliano, Norman Mailer, Ezra Pound, Caravaggio, Floyd Mayweather, though if we start listing athletes we'll never stop…."

(3 min blog post on the RC decision)
☪
Few Women on Company Boards: I found these numbers shocking. In the ACWI world index, only 17% women board directors. Only 28 out of 2,541 members of the MSCI ACWI Index (1.1%) had boards consisting of at least 50% women. Only 7 had boards majority female. 23% of ACWI have all male boards. That's over 1 in 5 ACWI companies, I'd posit it's worse for all companies globally.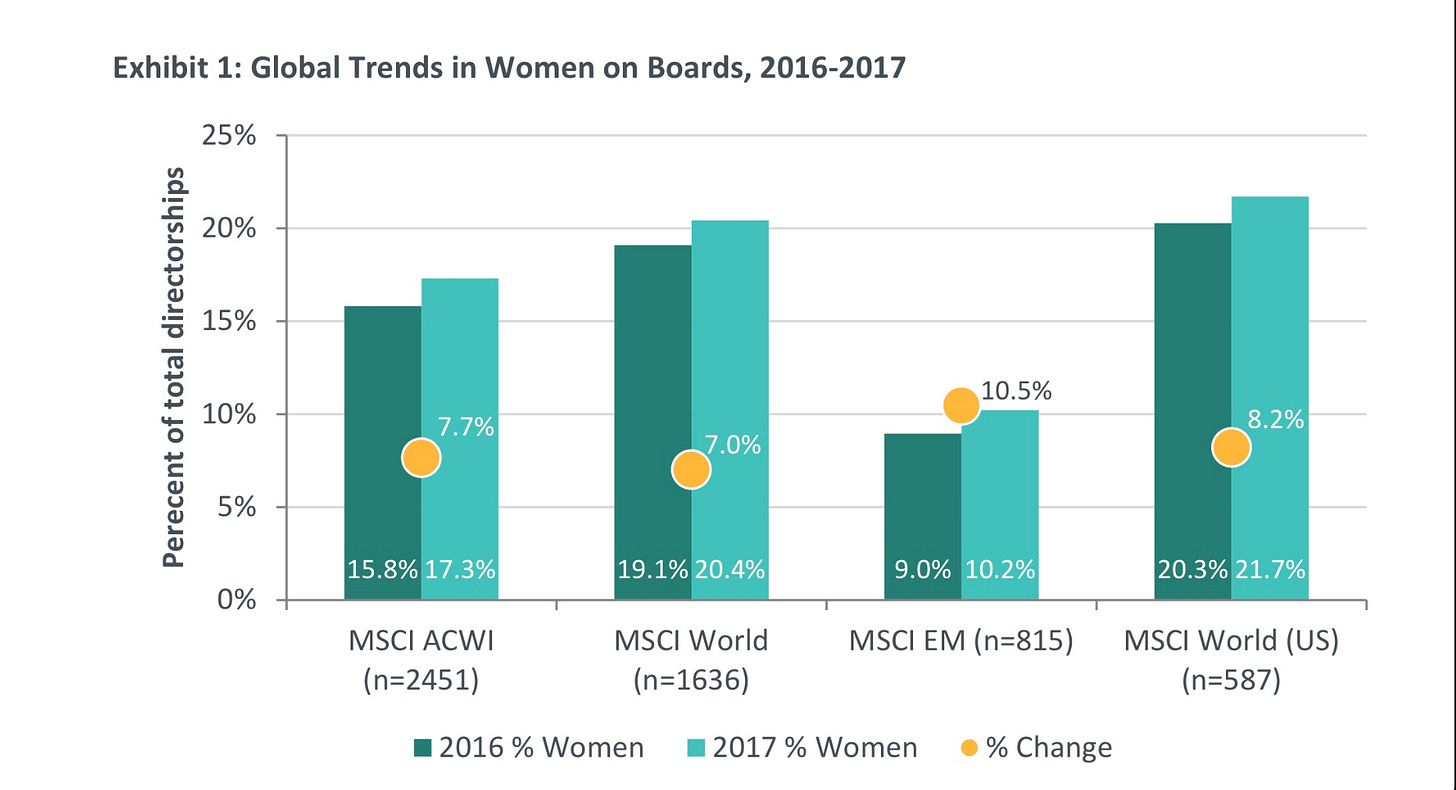 Sure, we must focus of equality of opportunity and not necessarily outcome. But, these indicators suggest we still have some way to go.
Is it a surprise we have #MeToo when the makeup of people in power is so dominantly male?
Of course, there are other lenses through which to view diversity of thought and to reflect the fabric of our society. But we can be intersectional and multi-faceted, running 'identities' in parallel.
Mother, daughter, girlfriend, sister, partner – we can be all these at once. It is healthy for the boards of the companies of our world, not to better reflect the mix of our world? (2 Min post)
☪
An autistic voice: I'm re-reading some of Naoki Higashida's examination of his autistic world, its hopes and hazards; its joys and tears; its insights and confusions; Naoki sheds a profound and revelatory light on the autistic mind.
Required reading for autism workers and those interested in the area. Everyone really. These two books The Reason I Jump (which I blog about here) and Fall Down 7 Times Get Up 8 by Naoki Higashida trans David Mitchell & Keiko Yoshida. This from Fall Down 7 Times...
""Why can't I speak? How come I'm the only one who can't do it? How I used to agonise over these questions as I watched the other kids doing all kinds of things effortlessly that I'd never be able to manage, not even if I spent my entire life trying….The school for children with special needs afforded me the freedom to be what I was, but it became less a place to receive an education and more a place to think about my autism…." (2 min read here)
☪
Randomness: Some of the best London Thai Food. (In my view, Smoking Goat and Som Saa).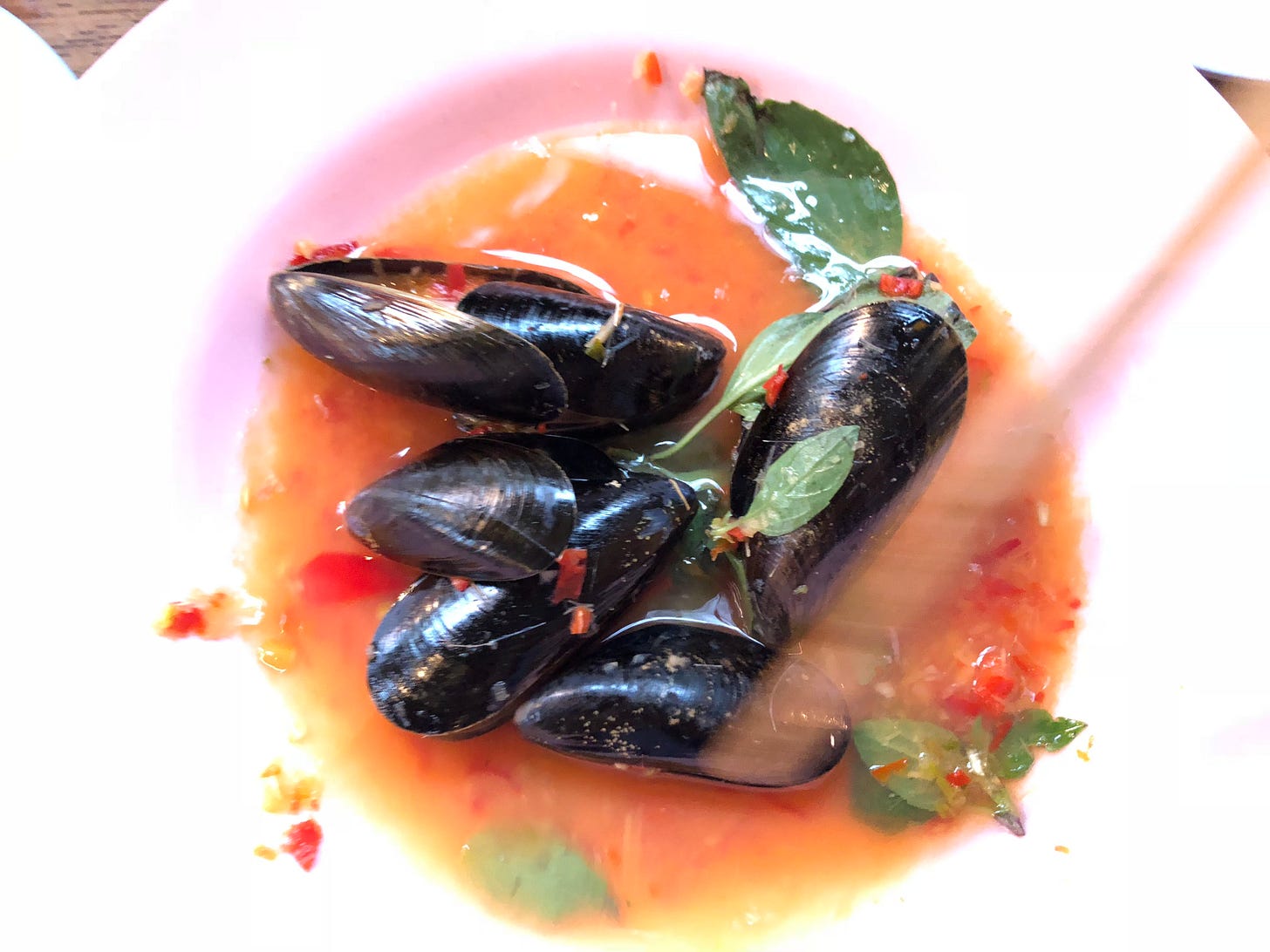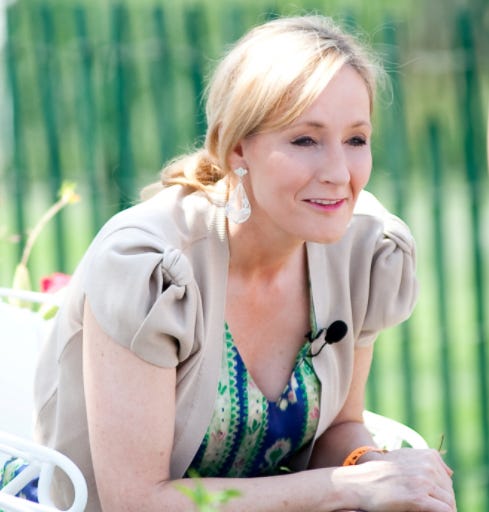 JK Rowling on Benefits of Failure ...The knowledge that you have emerged wiser and stronger from setbacks means that you are, ever after, secure in your ability to survive. You will never truly know yourself, or the strength of your relationships, until both have been tested by adversity. Such knowledge is a true gift, for all that it is painfully won, and it has been worth more than any qualification I ever earned.

So given a Time Turner, I would tell my 21-year-old self that personal happiness lies in knowing that life is not a check-list of acquisition or achievement. Your qualifications, your CV, are not your life, though you will meet many people of my age and older who confuse the two. Life is difficult, and complicated, and beyond anyone's total control, and the humility to know that will enable you to survive its vicissitudes.
An all time best commencement speech 5-8 min read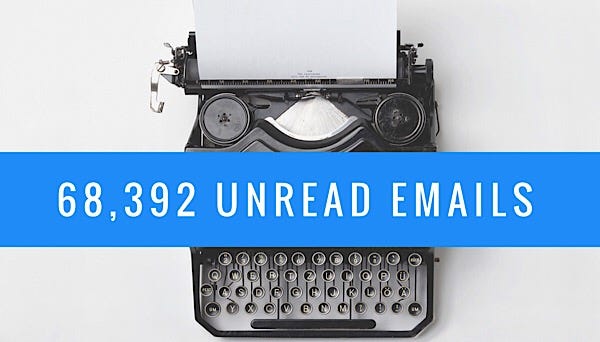 68,392 unread emails. That's my inbox. If I spent 30 seconds on all those emails, it would cost me >566 hours or 56 working days assuming I did nothing else. Not feasible.

I take 30 to 60 minutes in my day, semi-scheduled to go through emails. I read all headlines. If I think I can deal with in a minute or so, I answer immediately. If it's of no value I move on. If I need to consider it, I click it open / mark it. If I think I might forget, I note it down physically.

Some peeps file and delete. But, I think there's agreement that a set time to do it, is better than allowing it to pop up during your whole day as it saps attention and disturbs psychological flow.

My 2nd tip here, is to NOT make email the first thing you do when you sit at your desk in the morning.