Mingle-->23 Nov | Steve Jobs Life Lessons | Me at ESG/Sustainability event | Engage/Divest | Thoughtful Disagreement | Gifting in a circle

Hi Arts - Investing - Personal/Autism
Thinking about engagement and sustainability: this week, I've been deep in organising an event around sustainability / ESG/ stewardship / climate through work. It's complex to summarise this work even in longer form blog. I know many of you are thinkers in this space. If you're interested in hearing more I recommend you hit reply to me and let's catch up for coffee.
It's also an important impulse behind the mingle. (next mingle 23 November, London –invite here if you are free do come )

Concerned, engaged and thoughtful people are working on the challenges we face today. These people can be stuck in silos (I'm probably stuck in at least two!) but the thinking is genuine. It's often outside the polarised noise of social media. It acknowledges the world is complex and there may not be any easy answers.
I sat on a panel with Alex Edmans, Xi Li (who co-authored the Active Ownership paper I wrote about recently) and John Kay (short notes from a previous meeting here). The conversation revolved around the social responsibility of business, stewardship, incentives and investor engagement. Check them out and let's chat.
I also sat on a panel with Ed Mason (church of England, responsible investment), Mark Campanale (carbon tracker co-founder) and Kelly Clark (finance dialogue)
This conversation revolved around climate change. I suggest you read the carbon tracker work, but then also the work of someone like Vaclav Smil (see earlier post on his thinking with links to his site and work). Taken together it suggests to me we are heading for a 3c rise (at which point, we are likely to have incidents such as losing half of Bangladesh), there are actions we can do to halt a rise but there are many complications. Not least the continuing intransigence of (or lack of promotion to) large sections of society – 3/10 Americans disbelief manmade climate change. More Americans believe in witchcraft than climate change. That's a large headwind amongst many. It also seems possible that Russian Actors (not the Stanislavsky types) would like a 3c warming as it makes more of Russia plantable for food, and is arguable a net positive benefit to Russia, while it being net negative cost to the world.
Occasionally, you, my friends ask me what I do when I'm not writing plays. Part of what I attempt to do is synthesise these conflicting, uncertain viewpoints and data; assess their materiality then analyse companies and engage with them. Companies and the investors who own them are going to have to be part of the solution, or if not, I suppose humans go the way of dinosaurs and Mother Nature tries again. My temperament is not on the activist level, although I have sympathy and empathy for them. These thoughts here discuss some high level divest/engage thinking and why some stakeholders might divest at the same time others engage. (3 min post here Hold on or let go)
☪

How big does your email box need to get before it explodes? My work email is now >70,000 unread email. See how I organise my email in this 2 minute post here.
☪
Steve Jobs Life Lessons: A man who one linkedin buddy has described as "He treated a lot of excellent people like shit and now he's revered as some kind of saint" still wrote a very thoughtful commencement piece on life lessons.

Steve Jobs gives us three stories: connecting the dots, love and loss; and death. "Your time is limited, so don't waste it living someone else's life. Don't be trapped by dogma — which is living with the results of other people's thinking. Don't let the noise of others' opinions drown out your own inner voice. And most important, have the courage to follow your heart and intuition. They somehow already know what you truly want to become. Everything else is secondary." See more here… ( 5 min read with video)
☪
Giving in a Circle: I had a catch up with some Coney peeps this week (we will miss you Jyothi, but Eclipse are brilliant too). Becki and I had some thoughts on giving, which triggered my thoughts on Lewis Hyde's work. Thinking about philanthropy or giving, in a circle rather than an exchange can open our minds to how we might affect change.
"Circular giving differs from reciprocal giving in several ways. First, when the gift moves in a circle no one ever receives it from the same person he gives it to...When the gift moves in a circle its motion is beyond the control of the personal ego, and so each bearer must be a part of the group and each donation is an act of social faith." (Lewis Hyde)
In simple exchange giving, I think one reason ex-lovers (or ex-friends even) find it hard to give each other simple things - or anything at all. All their exchanges are weighted with memory and symbols.
Short post on it here (3 mins) with links to Hyde's further work.
☪

Changing an extremist mind: Some lessons on changing an entrenched extreme position can be found here in this post here (based on Megan Phelps-Roper's TED talk. Megan grew up picketing with signs like "GAYS ARE WORTHY OF DEATH" aged five. She left 20 years later because strangers on Twitter changed her mind.) H/T Brona mentioned this to me a few weeks back.
☪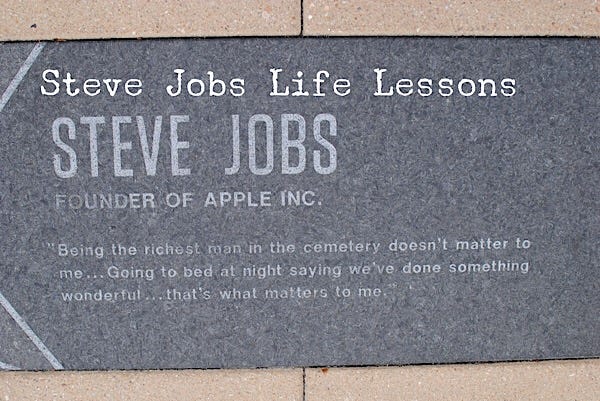 Steve Jobs Life Lessons gives us three stories: connecting the dots, love and loss; and death. "Your time is limited, so don't waste it living someone else's life. Don't be trapped by dogma — which is living with the results of other people's thinking. Don't let the noise of others' opinions drown out your own inner voice. And most important, have the courage to follow your heart and intuition. They somehow already know what you truly want to become. Everything else is secondary." See more here… ( 5 min read with video)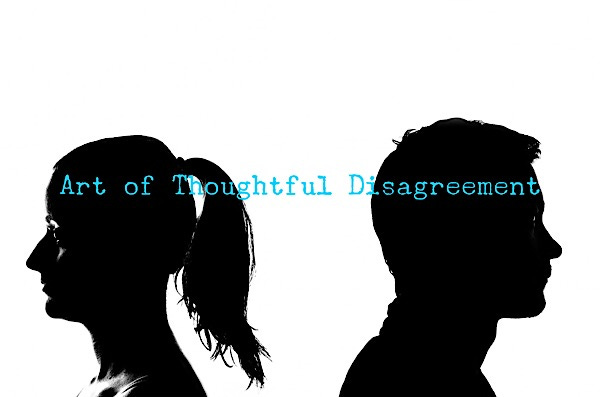 Changing an extremist mind: Some lessons on changing an entrenched extreme position can be found here in this post here (based on Megan Phelps-Roper's TED talk. Megan grew up picketing with signs like "GAYS ARE WORTHY OF DEATH" aged five. She left 20 years later because strangers on Twitter changed her mind.)