Mingle (NEW DATE)-->23 Nov; Adrienne Kennedy, Thanks; Ray Dalio life principles; Nobel Prize; Coney Annual review; Jobs
Hi Arts - Investing - Personal/Autism
Mingle date has changed. Now Thurs 23 November. Hope you can still make it. Do come. Invite here.
☪
Coney: We dare to dream more and we ask why not?
We shout it. We whisper it. We write it. We make it. We dream it. We play it. We sleep it.

We are not the enduring National Monument nor the ship tanker that can't change course. We attempt to cut across silos. Across the Arts. Across industries.

In this noisy, polarised, bite sized echo chamber of our world we try and gather people – all people - all diverse wonderful people and start a dialogue. A positive playful conversation.

We become the change we want to be, one playful rabbit step at a time.

Read my little letter (1 min) and then the Coney Annual Review.

Coney is also looking for an arts administrator, super opportunity to join a wonderful team (deadline 18 Oct).
☪
"A person who's new to theater can read your work and think: I can do anything I want. That's what your plays did for me. I can do with theater what I think needs to be done—it's liberating. It's a profound experience." -- Suzann Lori-Parks thinks the same as I do about my first playwright mentor, Adrienne Kennedy.

Without Adrienne Kennedy, I'm unsure if I would have written plays. While Gideon Lester opened my mind to dramatic structure, Adrienne freed my imagination. (3 min read and some video). You can also read my thanks to Gideon Lester and his influence on me.
☪
Nudge nudge wink wonk Richard Thaler has won a Nobel prize. Perhaps most famous for his book Nudge and the behavioral policy units spawned in the UK and US.

I once gave one of my best friends cash for his birthday. He was in debt, and I was much better paid. I had thought about it long and hard, and decided cash was the most optimal solution.

It was NOT well received even if most efficient to Homus-Economist, as Thaler could have told me. (read more here 2 mins plus a video)
☪
Ray Dalio Life Lessons "I vividly remember one "can't lose" bet that personally cost me about $ 100,000. That was most of my net worth at the time. More painful still, it hurt my clients too. The most painful lesson that was repeatedly hammered home is that you can never be sure of anything" (read more here 3 mins plus video).
He is in the top 100 richest people in world. Dalio has pledged half that wealth to the Bill Gates foundation. He has a coherent and thought provoking personal philosophy. It also offers interesting reflections on his "mistakes" and experiences. I now have a collection of pieces on the importance of mistakes. The commencement addresses from Neil Gaiman and JK Rowling spring to mind (Neil Gaiman on making wonderful, fabulous, brilliant mistakes; JK Rowling on the benefits of failure.) Nassim Taleb also chimes on this. He argues "disasters" and "tail risks" are inevitable, so it is how we react to the unknown unknowns which count ( Nassim Taleb's commencement address) he's pretty disparaging about the literary arts though hmmmmm.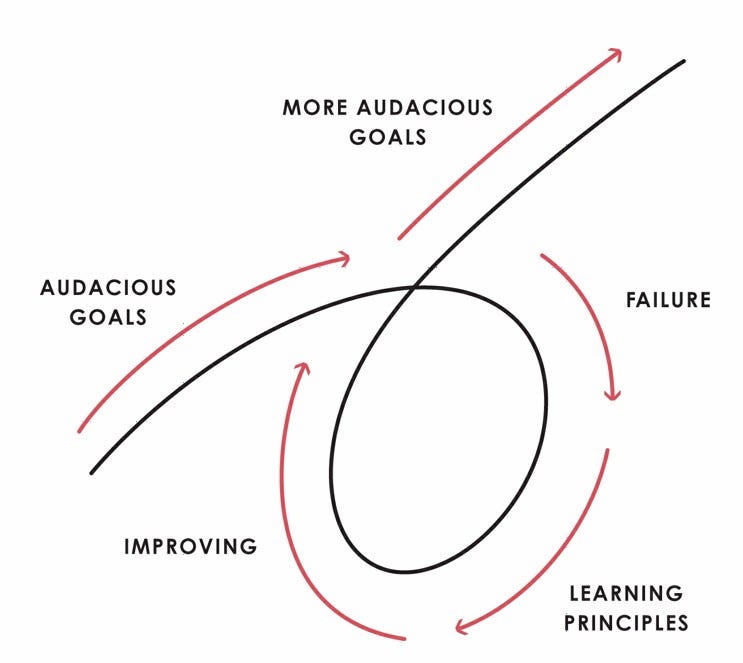 Ray Dalio Life Lessons ...you, like me, probably don't know everything you need to know and would be wise to embrace that fact. If you can think for yourself while being open-minded in a clearheaded way to find out what is best for you to do, and if you can summon up the courage to do it, you will make the most of your life.
The principles you choose can be anything you want them to be as long as they are authentic—i.e., as long as they reflect your true character and values.
Think for yourself!
1) What do you want?
2) What is true?
3) What are you going to do about it?
(Read more here....3 mins plus video)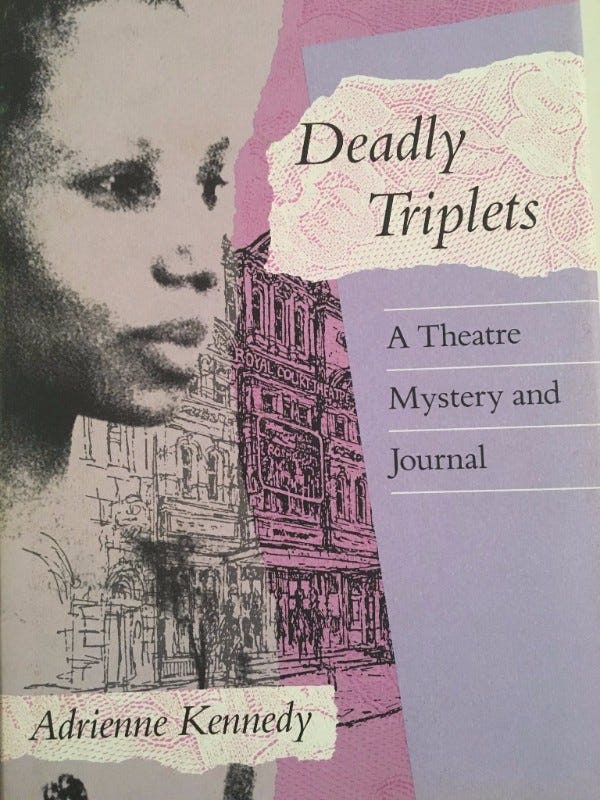 Adrienne Kennedy: She could speak of Edward Albee, the revered and the famous of 1960s Britain (Beatles, Tynan, James Earl Jones), and suggest that we should write what we want to write.
Reading her work - noting its power - I was challenged to consider: can plays be almost plotless? Why can't a character be a negro-Sarah one scene, and a white Queen Victoria the next scene? How far can you bend and break structure? Symbols, poetry, history - an imagination almost hard to grasp.
Seeing race through the lens of a black american lady writing through absurdism (not wearing reality on its sleeve), sitting there telling me - write! (Read more here 3 mins)