Mingle-->14 Nov;  Dickie Beau astonishing theatre;  New York; a conversation with Jonathan Meth; Oprah Winfrey Life Lessons; Gratitude

Hi Arts - Investing - Personal/Autism
I spent the week in NYC learning the latest in drug (medicines that is!) development and medical technology; but also a semi-random meet with Jonathan Meth, a random not-meet with a great British director, re-connections; an astonishing piece of theatre by Dickie Beau and dinner with a billionaire's daughter. I had a lovely dinner with Jay Battle and family, and bought one of his art books. Check out his work here. Another lovely dinner and ice cream with Wendy and Tyler Chin-Tanner. See their poetry and graphic comic art.
New York. New York. I heart you. Especially your easy to find late Sunday night sushi; but what's with all the nail bars? The mani-pedi-white teeth thing? And your metro is falling behind the Tube for sure. Infrastructure people. Left-right-up-down can all agree on that. Still, your libraries are whupping London butts. (2 min here) Arts? I call it a score-draw - the happy-angry-sad-bemused-outraged-counter-beautiful-ordinary still beating heart of arts seemed alive and well, as it does in London.
Coming out of the plane into New York, I meet one of Britain's greatest living directors; a pure coincidence. Didn't know who she was, but she brought out Empty Space which were the serendipity gods telling me to say something... the mini-story is here (2mins, and if you don't fall for the bait read on…)
A conversation with Jonathan Meth. 10 years later, and half the world, I managed to catch up with the amazing Jonathan Meth. Some thoughts on our conversation here part one and here part two (a longer 5 to 10 min read in total) we cover dramaturgy, autism, disability theatre, the fence network of theatre artists and the upcoming All our tomorrows: Ireland has struck oil! - will it be Norway or Nigeria? Interested London theatre peeps should give it a whirl.
Oprah Winfrey commencement address: I have a think about life lessons from Oprah Winfrey, which also sparks a thought on gratitude that Anoushka writes about more eloquently than me.

Dickie Beau fabulous drag clown and an astonishing performer. The visceral physicality and the mercurial lithe transformations of his character are wondrous. I do travel half the world to see a British performer, but thems the breaks. Read more here. (5 mins)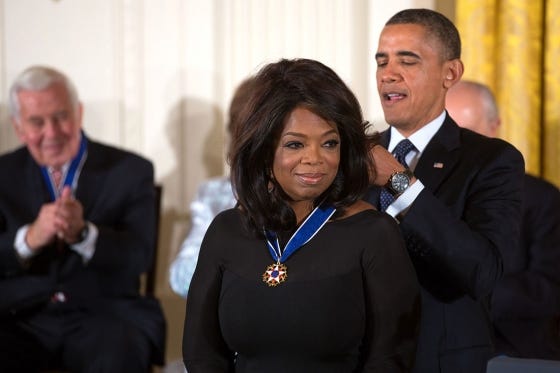 Oprah Winfrey Life Lessons When 19 – I was happy to have a job… I was on TV… it wasn't until I was 30 did I realize I didn't want to just be on tv… I was interviewing the Ku Klux Klan (you can learn from anything)
I thought I was using them…. but I found out they were using me as a recruitment platform… I made a decision I would no longer be used by television… I would figure out a way for television to be used by me… turn it into a platform that could be of service to viewers – in that moment – my life changed… to inform, to inspire, to entertain… the notion of intention, knowing why - could also change the paradigm for every show...I will only do shows which align with my truth…I will not fake it.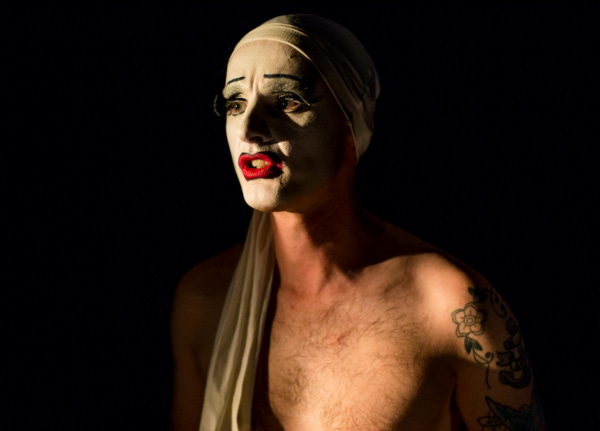 Amazing theatre: Dickie Beau has an astonishing visceral physicality. It is mercurial as it shifts character so smoothly. Yet very present, and barely surpasses as if an inner spirit could break out at any time. This is heightened by the lip-synch technique. It seems to channel the spirit of the original words through the physicality of Beau. ...although he is a man with a painted white face, his transformed physicality lip-synched to an ethereal verbatim voice bypasses the surface qualities and engages a deeper visceral sense of being.
This is at times funny, awkward, painful, poignant and never less than astonishing. The transformations seen in real time are beguiling and extraordinary.