Mingle-->14 Nov;  White Theatre Adds Splash of Colour;  SDG, whats that?; Half Breed review; changing global governance; a silly poem; Light

Hi Arts - Investing - Personal/Autism
Less business, more personal art this week. I'm heading to NYC today, so it might throw things out of joint. Next mingle coming up, details at end.

Hideously White Adds a Splash of Colour, as Young Vic names Kwame Kwei-Armah as Artistic Director. Gentle Reader, a test: name one other person of colour who is Artistic Director of a major UK theatre building? (answers in post, H/T Dawn Walton for extra names). I found it notable that in the Evening Standard's reporting, it failed to mention this aspect of his appointment. I dislike the term "white". White does not indicate race. It indicates purity. Anything mixed with white equals non-white. White is not a race but a purity indicator.

"Playwrights don't give answers they ask questions" Britain's greatest living female playwright has said (test two: who's she?). Surely, a less diverse system is less resilient, less interesting, less human than a more diverse one? Read more here. (2 mins)

"Don't worry. I'm a resuscitation specialist!" S had to under go sedation to fix a tooth hole. His sensory sensitivity from his autistic traits made a traditional operation impossible though he tried very hard. I see a lot of the world through the lens of healthcare. Nothing is risk free. Aspirin takes away headache pain with a chance of a stomach bleed. Car helps you travel with a risk of a crash. Living and loving makes you feel like nothing else does but with the inevitable pain of a loved one's death (which also makes you feel like nothing else). More on this here. (3 mins)

My funny little Linkedin poem in honour of UK National Poetry Day. It riffs on this fad of some posters in an effort to gain more views have taken on this elongated form of post particularly suited to a mobile phone. See the poem here on the blog. You'd have to dip into the wasteland of Linkedin to see it in its original habitat. The 4 books of poetry I've last read are Rishi Dastidar, JH Prynne, Rebecca Bird (through Rishi), and CD Wright. JH Prynne to my lay mind is one of the most important British poets of the last 50 years. The CD Wright book One With Others is extraordinary. There's a large part of me which is sad we read so few poets. That's the way of the world, I guess. Though be the change you to be (which Gandhi never really said). Links to the poets work in my post (1 min read).

Half Breed. Natasha Marshall is talented. In Half-Breed, she fizzes with energy and bursts from character to character exuding a visceral physicality that pulls you in and spits you out. I managed to sneak out to watch this hour of theatre between work and home. I enjoyed the quiet moments best. Read more here (2 mins).

Continues below...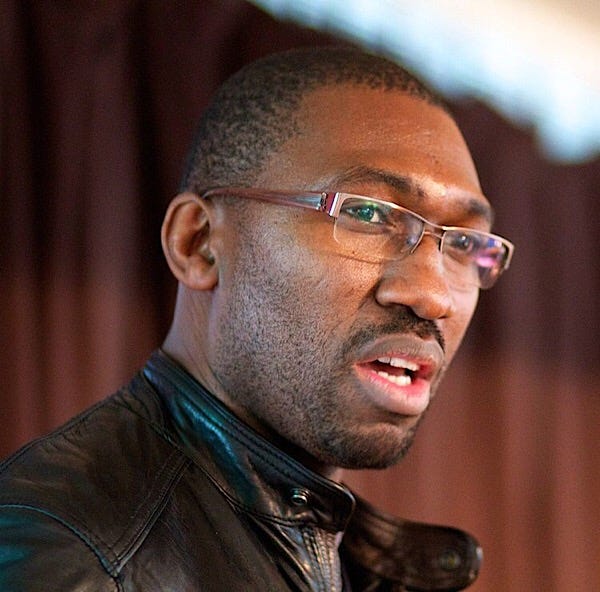 Hideously White. Business can learn from the arts. Diversity of thinking and inclusion lead to better decision making and more engaged employees. Company managements know this. Old white man group-think is prevalent at the top of companies.
There is a wider debate and belief in equality of opportunity. Playwrights and investment managers tend to call it as they see it. We have more to do. Shareholders should be holding boards accountable to ensure diversity and inclusion happens to create more resilient, better companies.
Playwrights ask questions. Perhaps Robert Kennedy had an answer:
"America's answer to the intolerant man is diversity" Read more here. (2 mins)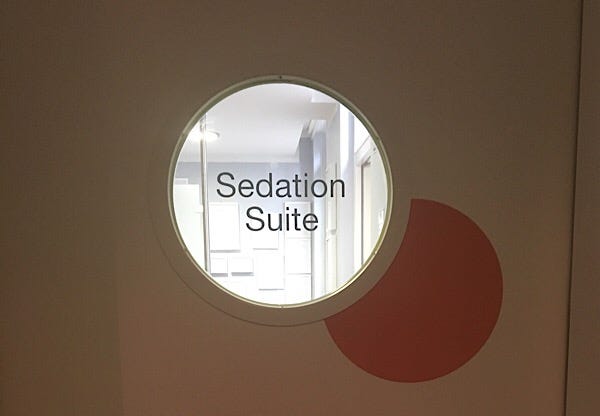 Our sense of risk is often inaccurate. It is tied up in our emotions. It is tied up in stories. It is tied up in the narratives we hear. Even the language of risk we hear differently. We hear two out of three as a different risk to 66.6%.

We fear our children kidnapped on the streets. The stories we hear amplify that fear. And so today we believe our streets are less safe than before and our children lose the benefit of play and making decisions for themselves; and perhaps living free too. The loss is real. The risk fears are close to fantasy.

Yes. There are child gangs. But fewer than 100 years ago. Yes. There are child groomers. But men and girls can still dance. Yes. We still die. But life expectancy is at an all time high... if we can but grab on to life and not fear. More on this here. (3 mins)