Hi ~
Only two items in this letter, but great ones.

First, booking for my next Thinking Bigly is open. 15 Jan at Theatre Deli. It's FREE if you need, £10 for everyone else.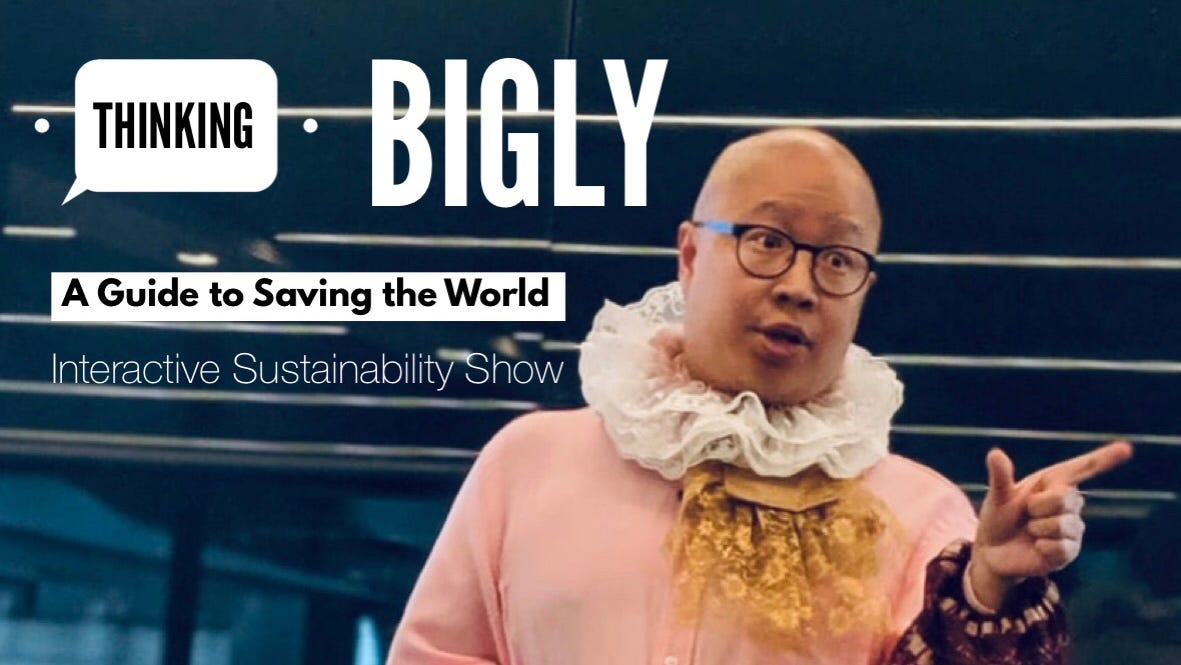 Booking here. I sold out very early last time. Special performances for PWC, Royal Holloway University, Brown University (US), and Arts Council (UK) in the pipeline.

Bigly is an anti-TED talk. Think you know the colour pink, koalas and interest rates? Find out why second order thinking plus cultural changes should give you hope on climate. The world is better than in the past; the world is still awful. We can do better. (What is a performance lecture?)
***

It's my birthday soon so time for new ideas. I am launching my own micro-grant giving programme - ThenDoBetter Grants 2020. I aim to give ten x £1,000 grants to individuals pursuing a positive impact idea or project. Please spread the word (forward this letter or send people the link, or a shout out on social media, I am only doing word of mouth advertising).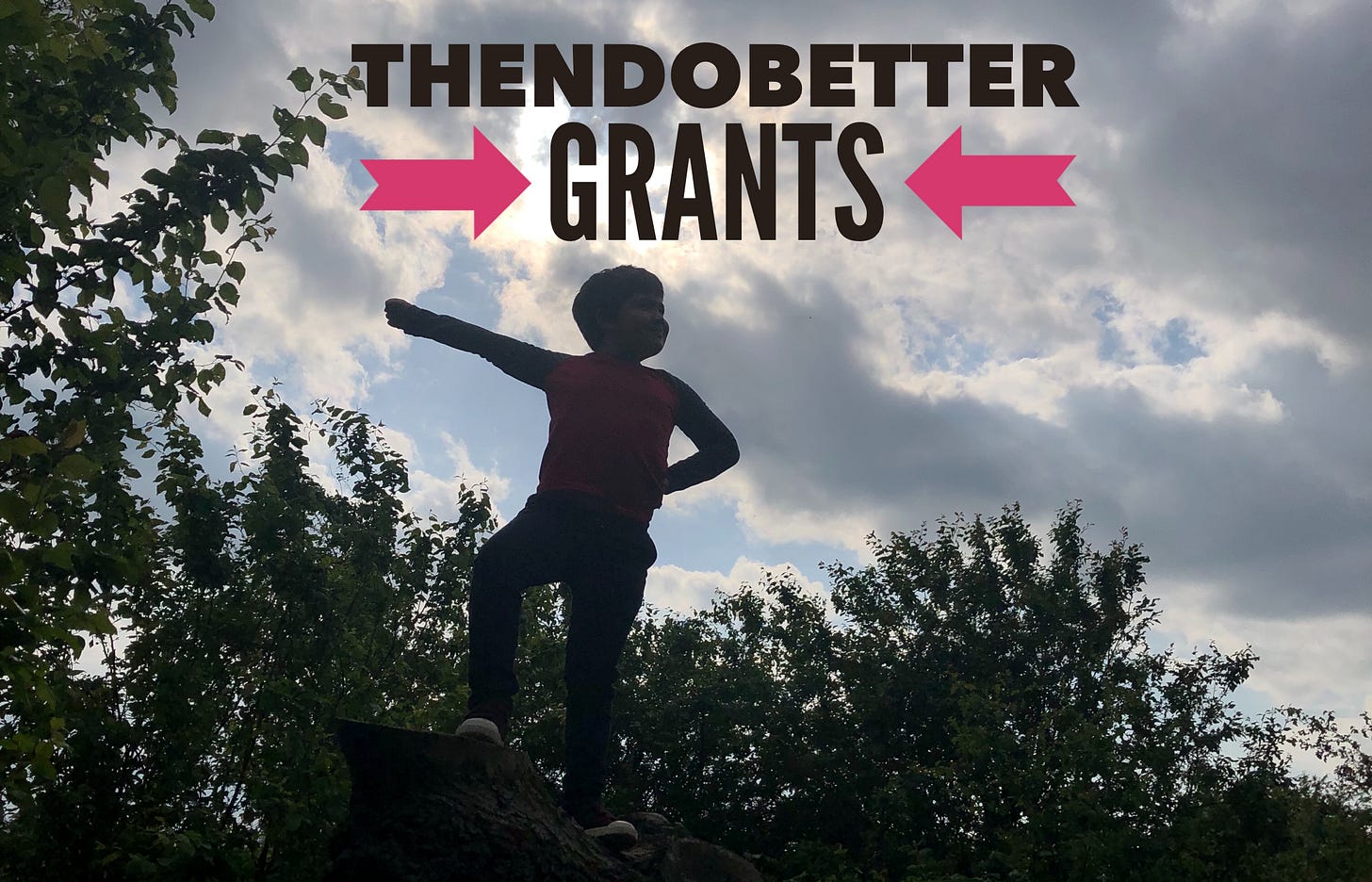 Here's some of the FAQ.
What is a ThenDoBetter Grant?
A ThenDoBetter Grant is £1,000 to make a positive impact and change your life trajectory.
I'm looking to give up to ten £1,000 grants in 2020.
I will consider smaller grants as well.
Why are you funding ThenDoBetter grants?
I was partly inspired by Tyler Cowen's Emergent Ventures programme. This has an emphasis on moonshots and ideas that are not otherwise funded. Later, I came across Nadia Eghal's (now in hiatus) Helium Grants.
I'm interested in income redistribution but I don't only want institutions to be the ones that do it. I think individuals can.
I have been involved with a few small organisations applying for funding. The amount of paperwork application, committees etc. has been onerous. On the funding side, decision by committee for certain ideas means a higher (or impossible) hurdle for off-mainstream ideas.
I'd like to be able to help ideas or people who can't access mainstream funding.
Serendipity and personal agency can spark change and positive impact in unexpected ways. They sometimes need a catalyst.
These grants go a small way to leaning into these ideas personally.

What types of proposals do you fund?
ThenDoBetter Grants support people who otherwise can't easily access funding from mainstream organisations or government.
I'm looking for:
↝Ideas that could make a meaningful impact to you, your community or the world. If it can change the trajectory of your life, then I'm interested.
↝Evidence that £1,000 would make an impact to you, the project, your community or the world.
You might be exploring questions off the mainstream. That's equally as important as a mainstream path.
If you can document or have documented your work in public - that will make it easier to assess. Whether that's in the form of content (blog posts, tweets, books), code, or developing a product.
The size of your audience doesn't matter too much. Amazing if your idea can scale. But if it makes deep impact for you or a local community I will consider it. I care more about authenticity, an interesting perspective, impact and a demonstrated commitment to your work.

I have these broad areas of interest

↝Creativity. This can be artistic but it may be more broadly defined.
↝Sustainability. Any areas broadly involved in the long-term success of people and planet.
(This can include healthcare, circular economy ideas or innovation ideas; the broad meaning of sustainability with an emphasis on long-term.)
↝Autism. Research, support, understanding and awareness of autistic thinking.
I'm looking for evidence you will be able to deliver on your proposal or project. But high rates of "failure" might be expected.
If I think you can obtain funding from other sources such as charities or government funding then I'm less likely to fund you.
You can use the funds for whatever you'd like, including equipment or materials, travel costs, or funding your time. It can be for a charitable, non-profit or for-profit activity.
The grants are intended for individuals or potentially very small organisations (this is less likely to be funded, but I can imagine a project of 2 or 3 people who apply together for an idea.)
They are not to be used to repay debt.
The proposal should be appropriately sized to a £1,000 grant and its impact.
What I might fund ?
Maybe you are a poet and and need £1000 to start a podcast.
Or, you'd like to understand sensory processing in autism? Or think about frameworks on autistic thinking?
You need £1000 to go and study and live with the Wana tribe.
You'd like £1,000 to take some time to propose ideas on how to better utilise waste supply chains in cities.
You want £1,000 to live while you concentrate on working on your idea.
I'm interested in catalysing prosperity, opportunity, and well-being; positive social change.
If it can change the trajectory of your life or community then so much the better.
Profit/Non-profit is equally fine.
What I am unlikely to fund ?
Anything political. Anything which could get funding elsewhere.
Ideas of limited impact. A small part of a larger funding requirement.
Anything where I can't establish a good sense of who you are.
What will you get ?
£1,000.
A blogpost on you and your project.

Anyone can apply from anywhere. If you want to co-sponsor you can do so as well.

More information on the full FAQ here with links to the application form.

The main novel question being:

"What is something you understand, but think few people appreciate?" (500 words)
***
Usual archive blurb below.

***

A 2 min view clip of Thinking Bigly you can now see here.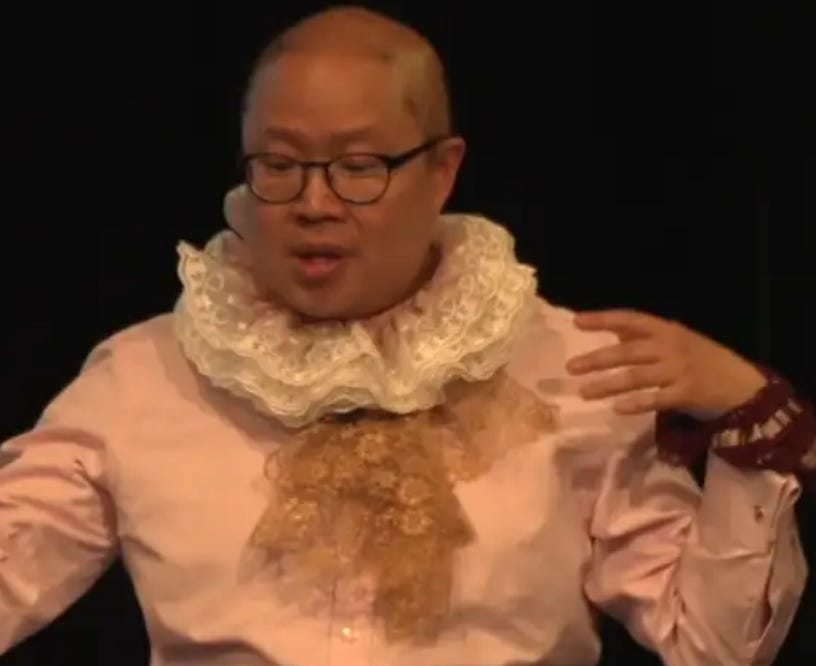 * ☪ *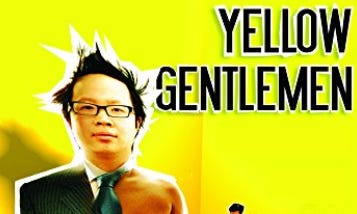 I've re-issued my 2006 play, Yellow Gentlemen (4 stars in Time Out and is one of my more personal works about the night immigrant Tommy Lee is dying). Buy it for laughs on Kindle for the price of a coffee. All profits to charity. I've only sold a few copies at the price of a coffee - 1.99.

* ☪ *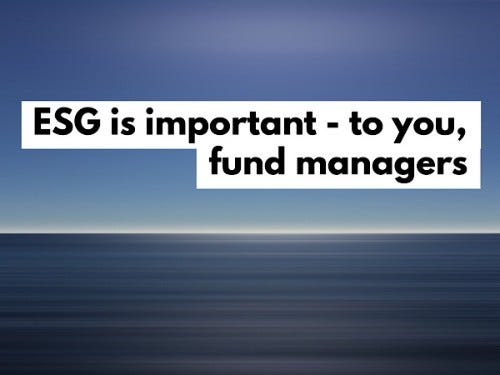 "...Through a long-term orientation and stewardship, this is the time for active investment managers to show their worth. It starts with asking the right long-term business questions. Some companies are giving us answers, but are we really listening?"
My full opinion article in the FT. (3 mins, behind paywall, but you get a free article or email me and I can send you a copy)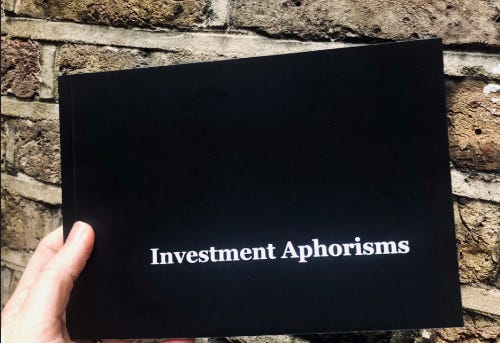 Find out more about my aphorism book and contact me for a copy.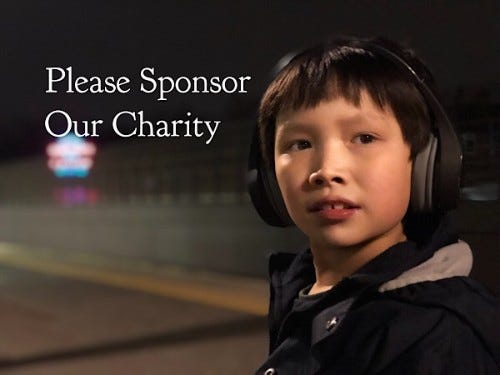 We've help found Focus West London, a Saturday club for autistic children. Children learn vital play, social and language skills in a fun and child-centred environment. Every child is provided with a volunteer therapist trained in a highly effective behavioural intervention. It's a difficult climate for charitable organisations like Focus, so your donation really matters.

Details are here. THANK YOU!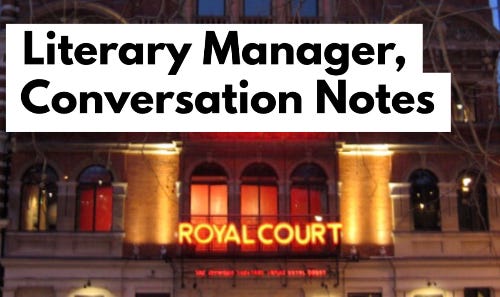 Notes from a conversation with former Royal Court Lit. Manager.