Mingle-->THANKS!  Bitcoin-->Unsustainable energy use; Anne Lamott--Life Lessons; Risk Expert Nassim Taleb on Climate Change; women writers

Hi
Arts - Investing - Personal/Autism.
Mingle. Mingle. Mingle. Thank you minglers! An amazing crowd of arts and business thinkers. Retired US Ambassadors! Poets in the City. Investment consultants. Novelists. Playwrights. Artistic Directors. Fund managers. Shareholder activists. Actors. Venture Capitalists. Executive Producers. Film makers. Science Educators. Painters. Critics. Pod casters. Reggae makers. Toddlers. Fair trade experts. Governance thinkers. Start ups. Curators. Sustainability advocates. Equity Analysts. Artists.
We connect. Exchange thoughts. Argue. Create new ideas. Where those ideas go.... nobody knows.... could it be the one to change the world? Some of you asked about donating to the local autism charity, if you'd like to the localgiving link is here – but really no obligations at all. Many of you have already, and Focus thanks you deeply.

Bitcoin energy use = size of medium country. I found this piece of news astounding. I checked it with an expert authority. It's true. Seems energy unsustainable to me. New technology needed. You can read more here. (3 mins) Previous Bitcoin overview here (3 mins)

"almost everything will work again if you unplug it for a few minutes – including you." That's Anne Lamott's life lesson number two, in a set of funny and inspiring thoughts – tilted to writing, with a dose of grace and go(o)dness.… "Every writer you know writes really terrible first drafts, but they keep their butt in the chair. That's the secret of life. That's probably the main difference between you and them. They just do it. They do it by prearrangement with themselves. They do it as a debt of honor. They tell stories that come through them one day at a time, little by little." Read more here. (3 mins plus video).

Risk expert, Nassim Taleb, on climate risk. Nassim Taleb is not know for left liberal views. Most associate him with a libertarian right wing, with a rather caustic twitter persona (cf recent Mary Beard incident and plenty more), and an anti-global, anti-government tilt to his thinking… so when he says climate skeptics have simply missed the point on climate change risks, I hope it bodes well for further consensus on this – as still 3/10 Americans disbelieve manmade climate change. The Taleb thought processes are provoking as always. Read more here (3 mins) – and yes left/right we need to be syncrestic and mingle – I believe – if we are to progress.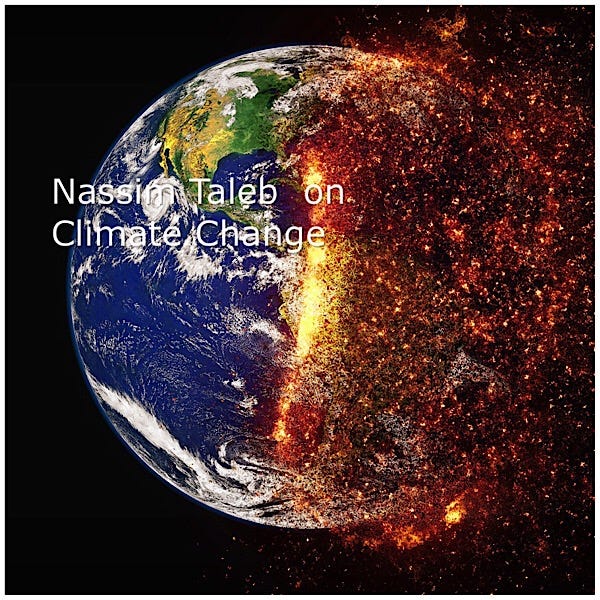 Nassim Taleb on Climate Risk We have only one planet. This fact radically constrains the kinds of risks that are appropriate to take at a large scale. Even a risk with very low probability becomes unacceptable when it affects all of us - there is no reversing mistakes of that magnitude. Without any precise models, we can still reason that polluting or altering our environment significantly could put us in uncharted territory, with no statistical track-record and potentially large consequences...
Push a complex system too far and it will not come back. The popular belief that uncertainty undermines the case for taking seriously the "climate crisis" that scientists tell us we face is the opposite of the truth. Read more here (3 mins)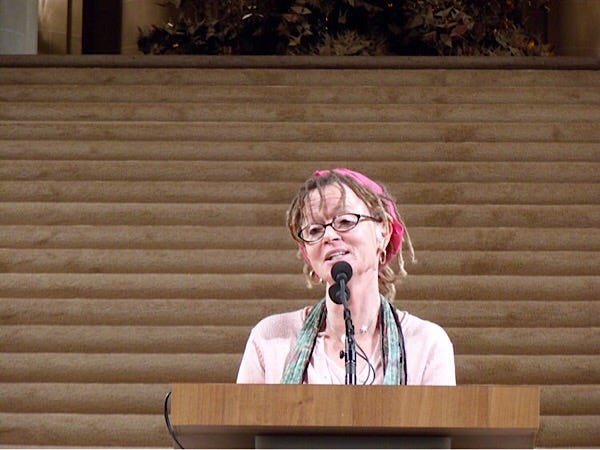 Anne Lamott Life Lessons. There is almost nothing outside of you that will help in any kind of lasting way, unless you're waiting for an organ. You can't buy, achieve or date serenity and peace of mind….
Number four: everyone is screwed up, broken, clingy and scared, even the people who seem to have it most together…Number five: chocolate with 75 percent cacao is not actually a food. ....
When my older brother was in fourth grade, he had a term paper on birds due the next day, and he hadn't started. So my dad sat down with him with an Audubon book, paper, pencils and he said to my brother,"Just take it bird by bird, buddy. Just read about pelicans and then write about pelicans in your own voice. And then find out about chickadees, and tell us about them in your own voice. And then geese." Read more here.